Jim Crow in the North
A new history examines the struggle to integrate above the Mason-Dixon Line.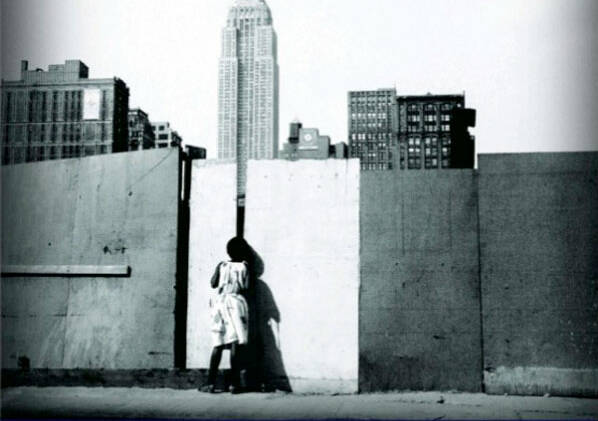 For gen­er­a­tions, the North has giv­en itself cred­it for being less racial­ly biased than the South, and for being the bet­ter place for African Amer­i­cans to live.
The log­ic was straight­for­ward – at least to North­ern­ers. After Recon­struc­tion end­ed in 1876, the South imposed Jim Crow, which it enforced with lynch­ings and state-sanc­tioned bru­tal­i­ty. As a result, mil­lions of blacks fled to the North.
After World War II, north­ern states began pass­ing civ­il rights laws that pro­hib­it­ed dis­crim­i­na­tion – in the­o­ry, at least – and pro­tect­ed vot­ing rights, long before Con­gress passed sim­i­lar laws in the 1960s.
North­ern­ers have for­got­ten, how­ev­er, how hard it was for blacks liv­ing above the Mason-Dixon Line to strug­gle to achieve rudi­men­ta­ry freedoms.
While the North has had no Sel­ma march, no Birm­ing­ham church bomb­ing, and no George Wal­lace pro­nounce­ment of ​"seg­re­ga­tion now, seg­re­ga­tion tomor­row and seg­re­ga­tion for­ev­er," vir­tu­al­ly every north­ern city had its share of racial killings, cross burn­ings and white riots.
In Sweet Land of Lib­er­ty: The For­got­ten Strug­gle for Civ­il Rights in the North (Ran­dom House, Novem­ber), Thomas J. Sug­rue, a pro­fes­sor of his­to­ry and soci­ol­o­gy at the Uni­ver­si­ty of Penn­syl­va­nia, lays bare the dif­fi­cul­ty blacks have had in the North from before the first black Great Migra­tion in the ​'20s to the present.
This 80-year chron­i­cle of recent his­to­ry is, at best, a glass-half-emp­ty tale.
The ​'20s, as Sug­rue tells it, was an era of grow­ing hos­til­i­ty, as blacks moved north. Restric­tive covenants blocked black entry into many neigh­bor­hoods. Schools were open­ly seg­re­gat­ed. Shop­keep­ers and the­aters dis­played ​"whites only" signs. Sug­rue writes, ​"Even celebri­ties such as Josephine Bak­er, Paul Robe­son, Dorothy Dan­dridge and Mar­i­an Ander­son had a hard time find­ing rooms and faced Jim Crow in restau­rants when they toured the North."
In the ​'30s, blacks gained some voice in the Roo­sevelt admin­is­tra­tion, and some New Deal pro­grams pro­vid­ed them relief from the Great Depres­sion. But racism pre­vailed in many gov­ern­ment pro­grams. Fed­er­al hous­ing agen­cies deemed black neigh­bor­hoods unwor­thy of cred­it, and fed­er­al offi­cials seg­re­gat­ed pub­lic hous­ing. The ​'30s and ​'40s also saw white riots – in cities such as Chica­go, Detroit and Los Ange­les – aimed at restrict­ing blacks to neigh­bor­hoods they already occupied.
How­ev­er, the war mobi­liza­tion in the late ​'30s and ear­ly ​'40s, and threats of mas­sive black demon­stra­tions, did force the fed­er­al gov­ern­ment to open up defense-relat­ed job opportunities.
Sug­rue writes about A. Philip Randolph's threat­ened 1941 march on Wash­ing­ton, which led to Pres­i­dent Roosevelt's exec­u­tive order for­bid­ding defense con­trac­tors from dis­crim­i­nat­ing based on race. After fur­ther pres­sure, black employ­ment in the air­craft indus­try increased, and auto indus­try employ­ment jumped from 3 per­cent in the ear­ly part of the decade to 15 per­cent by 1945.
After World War II, north­ern cities became even more seg­re­gat­ed as blacks moved into urban areas and whites migrat­ed to the sub­urbs. Large-scale devel­op­ments – such as the Levit­towns in Long Island, N.Y., and Bucks Coun­ty, Pa. – restrict­ed occu­pan­cy for whites only.
Sweet Land of Lib­er­ty also takes an incom­plete look at the north­ern court­room strug­gles to attack dis­crim­i­na­tion dur­ing the ​'60s and ​'70s.
Robert L. Carter, the gen­er­al coun­sel of the Nation­al Asso­ci­a­tion for the Advance­ment of Col­ored Peo­ple (NAACP) – for whom I worked in the ​'60s – believed that the U.S. Supreme Court had to apply in the North the same equal edu­ca­tion­al oppor­tu­ni­ties doc­trine cen­tral to the 1954 Brown v. Board of Edu­ca­tion decision.
The nation's most dis­tin­guished social sci­en­tists and edu­ca­tors tes­ti­fied in north­ern fed­er­al courts about segregation's harm­ful effects irre­spec­tive of intent, but every appeals court that con­sid­ered the issue reject­ed the NAACP's posi­tion, and the Supreme Court refused to review these decisions.
Per­haps white flight would have yield­ed seg­re­gat­ed schools in some loca­tions no mat­ter how the courts had ruled – as hap­pened in Boston, Sug­rue writes – but inte­gra­tion could have at least come to small-sized and medi­um-sized school dis­tricts, and a high court rul­ing would have giv­en the move­ment its moral and legal authority.
Carter also advo­cat­ed broad legal solu­tions to employ­ment dis­crim­i­na­tion. In 1964, he tried to open pub­lic con­struc­tion sites to black work­ers by suing New York Gov. Nel­son Rock­e­feller and New York City May­or Robert Wag­n­er, charg­ing they were turn­ing an uncon­sti­tu­tion­al blind eye on craft union dis­crim­i­na­tion. New York's high­est court, how­ev­er, was unim­pressed, rul­ing 7 – 0. But three years lat­er, our office won a sim­i­lar case in a fed­er­al tri­al court against Ohio's Gov. James Rhodes.
Sug­rue does not dis­cuss these efforts, how­ev­er, or what kind of effect Carter's 1968 res­ig­na­tion – along with his staff's (over a free­dom of speech issue) – had on the NAACP's legal program.
Sweet Land of Lib­er­ty argues that the North's efforts to achieve racial equal­i­ty stag­nat­ed in the ​'70s and ​'80s and nev­er recov­ered. Sug­rue blames this on ​"the mis­match between social move­ments and the huge social prob­lems they faced" – prob­lems caused by ​"hyper­mo­bil­i­ty of cap­i­tal," ​"the grow­ing gap between rich and poor" and ​"the tri­umph of the market."
He also argues that the old nation­al civ­il rights orga­ni­za­tions – such as the NAACP – were in decline, replaced by com­mu­ni­ty-ori­ent­ed grass­roots move­ments that revolved around War on Pover­ty pro­grams. How­ev­er, com­mu­ni­ty-based activism was unable to counter struc­tur­al changes, such as the loss of well-paid indus­tri­al jobs, tax poli­cies favor­ing the rich and an anti-gov­ern­ment ideology.
Sug­rue dis­cuss­es the black pow­er move­ment, but he has lit­tle pos­i­tive to say about it. He instead sees elec­toral pol­i­tics becom­ing the focus of com­mu­ni­ty lead­ers, result­ing in many blacks being elect­ed to local and state offices. Yet many black offi­cials – hob­bled by bud­getary con­straints and aware of their white con­stituents' con­cerns – could do lit­tle more then pre­serve the sta­tus quo.
In his epi­logue, Sug­rue writes that civ­il rights gains have been rolled back, activists have been forced on the defen­sive, affir­ma­tive action has died, and racial dis­par­i­ties in wealth, hous­ing, edu­ca­tion and health­care have widened.
As to Sugrue's con­tention that elec­toral pol­i­tics have become the new civ­il rights are­na, Pres­i­dent-elect Barack Obama's elec­tion cer­tain­ly makes his point. The ques­tion remains, how­ev­er, as to whether Oba­ma, by focus­ing on pover­ty issues rather than race in these times of severe eco­nom­ic decline, can advance the civ­il rights strug­gle in the North, as well as the South.
Lewis M. Steel
​
'
s auto­bi­og­ra­phy,
The Butler's Child
was pub­lished by Thomas Dunne Books/​St Mar­tins Press in June.