Judge Rips Up Union Contracts for Twinkie Makers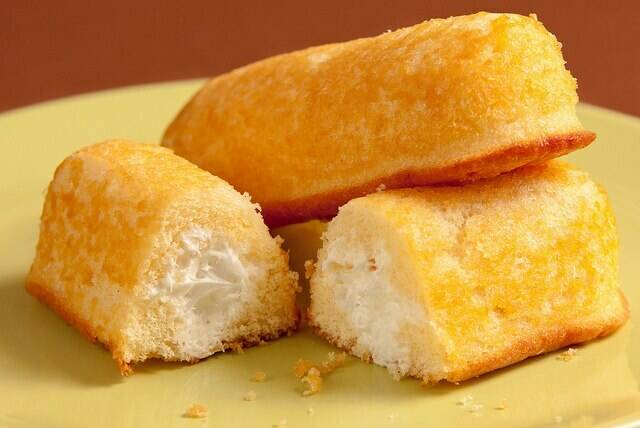 A bank­rupt­cy judge turned the screws even tighter on work­ers at Host­ess Brands last week, giv­ing cor­po­rate man­agers the right to uni­lat­er­al­ly cut wages and ben­e­fits for the thou­sands of men and women who make the Twinkies, Won­der Bread and oth­er baked goods that have made the com­pa­ny famous.
Judge Robert Drain of the U.S. Bank­rupt­cy Court in White Plains, N.Y., hand­ed down his sen­tence against the work­ers on Octo­ber 4. His action was intend­ed to force oth­er unions to fol­low the lead of the Team­sters union, which reluc­tant­ly acqui­esced to dra­con­ian con­tract cuts at Host­ess last month.
The deci­sion endan­gers the liveli­hoods of thou­sands of work­ers at Host­ess, includ­ing about 5,000 mem­bers of Bak­ery, Con­fec­tionery, Tobac­co Work­ers and Grain Millers Inter­na­tion­al Union (BCT­GM), some 200 mem­bers of the Inter­na­tion­al Asso­ci­a­tion of Machin­ists (IAM), and small­er groups of work­ers rep­re­sent­ed by four oth­er unions.
BCT­GM mem­bers are being indi­rect­ly pun­ished for a rank-and-file vote last month in which they reject­ed a dra­con­ian con­tract offer that would elim­i­nate jobs, cut wages, slash ben­e­fits and end pen­sions. BCT­GM Pres­i­dent Frank Hurt announced in mid-Sep­tem­ber that 92 per­cent of union mem­bers had vot­ed against the offer in local union meet­ings held across the country.
​"Our mem­bers reviewed the analy­sis of this company's busi­ness plan pro­vid­ed by a high­ly respect­ed finan­cial ana­lyst retained by the com­pa­ny which showed the plan had lit­tle or no chance of suc­ceed­ing in sav­ing the busi­ness but would pro­vide the investors with a wind­fall. Our mem­bers know that this is a com­pa­ny that is con­trolled by Wall Street pri­vate equi­ty and hedge fund firms, whose sole objec­tive is to max­i­mize their own returns, not rebuild the com­pa­ny for the long haul," Hurt stated.
Hurt's state­ment reit­er­at­ed alarms he has been rais­ing for months that the Host­ess bank­rupt­cy is a sham. Rather than a seri­ous effort to repair the company's crip­pled finances, the plan is noth­ing more than an a scheme to crush the unions, shed mil­lions in pen­sion debt, and then sell off the com­pa­ny to new own­ers, Hurt charges.
Key to such a plan will be whether Judge Drain agrees to release Host­ess from more than $100 mil­lion in debts owed to a long list of pen­sion plans, espe­cial­ly the plans for mem­bers of BCT­GM locals and units of the Team­sters. With about 7,500 mem­bers at Host­ess, the Team­sters are the company's largest sin­gle union, close­ly fol­lowed by BCT­GM. (Host­ess said it had a total of 18,500 union and non-union employ­ees at the time it filed for bank­rupt­cy, but that num­ber appears to have dropped since then.)
The company's cor­po­rate man­agers suc­ceed­ed in get­ting the Team­sters to agree to con­ces­sions, includ­ing pen­sion cuts. On Sep­tem­ber 14, a rank-and-file vote approved a new con­tract for Team­ster work­ers that was very sim­i­lar to the one reject­ed by BCT­GM. Posed as a choice between accept­ing a ter­ri­ble con­tract or los­ing their jobs entire­ly, Team­ster mem­bers vot­ed 2,357 to 2,043 to accept the new con­tract, accord­ing to a state­ment from union headquarters.
Under that con­tract, 10 to 15 per­cent of Team­ster jobs will be elim­i­nat­ed, all wages will be cut by 8 per­cent, health care costs to work­ers will rise sharply, and no fur­ther pen­sion con­tri­bu­tions will be made until at least 2015. The terms do not require Host­ess to resume pen­sion con­tri­bu­tions in 2015, but if it does so (at low­er rates), it will be for­giv­en its cur­rent debts. Terms of the agree­ment were laid in detail to union mem­bers in a 45-minute video released by Team­ster lead­ers.
In sev­er­al deci­sions this spring, Judge Drain assist­ed Host­ess in forc­ing the con­tract down the throats of Team­ster work­ers. He sup­port­ed com­pa­ny claims that only dra­mat­ic cuts in labor costs could avert the total dis­so­lu­tion of Host­ess. He had ruled against BTCGM on the con­tract issue ear­li­er on May 4, and his con­tin­ued admo­ni­tions to the unions to nego­ti­ate with Host­ess were cor­rect­ly inter­pret­ed as threats to destroy exist­ing contracts.
Last week he extend­ed his deci­sion against BTCGM to force con­ces­sion on five oth­er unions that rep­re­sent small­er groups of work­ers at Host­ess: Machinits; Glass, Mold­ers, Pot­tery, Plas­tics & Allied Work­ers; Fire­men & Oil­ers (a unit of the Ser­vice Employ­ees Inter­na­tion­al Union); Inter­na­tion­al Union of Oper­at­ing Engi­neers; and Broth­er­hood of Car­pen­ters and Joiners.
As of this week Host­ess man­agers had not yet imple­ment­ed the new Team­ster con­tract – or any of the forced cuts autho­rized by Judge Drain at BCT­GM and else­where. Imple­men­ta­tion is expect­ed with­in the next 45 days, one Team­ster offi­cial told Work­ing In These Times, when the com­pa­ny intends to enact cuts at all the unions at the same time. Cuts for non-union work­ers are also to take place then, he said.
Accord­ing to Host­ess CEO Gre­go­ry Ray­burn, the pos­si­bil­i­ty of a BCT­GM strike is now plain­ly on the table.
In a pub­lic let­ter to employ­ees on Octo­ber 4, Ray­burn not­ed that Judge Drain had no author­i­ty to pre­vent a strike by BCT­GM mem­bers. Ray­burn nev­er­the­less includ­ed a par­tial state­ment from the judge that seemed to urge BCT­GM mem­bers to accept the company's new terms in hopes of sav­ing the company.
By rely­ing on the remarks of Judge Drain, Ray­burn implic­it­ly con­ced­ed a charge made by BCT­G­M's Hurt – that the Host­ess CEO's own cred­i­bil­i­ty among the work­ers and union lead­ers has been shred­ded just as com­plete­ly as the old col­lec­tive bar­gain­ing agreements.
Bruce Vail
is a Bal­ti­more-based free­lance writer with decades of expe­ri­ence cov­er­ing labor and busi­ness sto­ries for news­pa­pers, mag­a­zines and new media. He was a reporter for Bloomberg BNA's Dai­ly Labor Report, cov­er­ing col­lec­tive bar­gain­ing issues in a wide range of indus­tries, and a mar­itime indus­try reporter and edi­tor for the Jour­nal of Com­merce, serv­ing both in the newspaper's New York City head­quar­ters and in the Wash­ing­ton, D.C. bureau.