Seven years ago this writer read a novella-length short story in The New Yorker called "The Brief, Wondrous Life of Oscar Wao" by a (to me) unknown writer named Junot Diaz. I sat rapt through two readings and, when I finished it that second time, I was galvanized and breathlessly pounded the pavement to the local independent bookstore to snag his debut short story collection, Drown. I was drawn further in. His stories resonated deeply with a dismayingly subtle undercurrent of loss and, as always, a blunt, poetical, comedic, and street-inflected language. He gave voice to Dominican Republican immigrants in New Jersey, specifically young, male, adolescent and post-adolescent Dominicans, haunted by their childhoods and family history, with shocking immediacy and compassion. But then Diaz disappeared. Oh, sure, there were the occasional post-Drown short-story pieces in The New Yorker, ("Nilda" and "The Sun, The Moon, The Stars" are two notable examples, pieces I excavated from back-issues and anthologies like a fiend). But when years went by without so much as a word on the page from Diaz, I was at a loss. What happened to this writer? Was he a one book phenom like Exley or Heller? Were we destined to tear through worn copies of Drown until the words smudged and faded totally illegible on the page? It seems, no. One night, while trawling the internet for Diaz news, I discovered an interview in which Diaz casually referred to "his novel." A novel called The Brief, Wondrous Life of Oscar Wao. As Philip Roth wrote in Goodbye, Columbus, "My blood jumped." Diaz spent eleven years writing the novel. It arrived in stores last week. Check out some of the press: Michiko Kakutani, The New York Times, writes: "Junot Díaz's "Brief Wondrous Life of Oscar Wao" is a wondrous, not-so-brief first novel that is so original it can only be described as Mario Vargas Llosa meets "Star Trek" meets David Foster Wallace meets Kanye West. It is funny, street-smart and keenly observed, and it unfolds from a comic portrait of a second-generation Dominican geek into a harrowing meditation on public and private history and the burdens of familial history." Lev Grossman, Time, writes: "…with a book so astoundingly great that in a fall crowded with heavyweights — Richard Russo, Philip Roth — Díaz is a good bet to run away with the field." And, our Chicago neighbors, those insatiable bibliophiles over at Bookslut.com, have got a killer interview with the man himself. Score one for online independent media. That first version of the story of "Oscar Wao," in short story form in The New Yorker, was a feat of storytelling in itself. I asked myself where Diaz could go. It seems, from reading these reviews and the Bookslut interview, that he takes us deep into the recesses of Oscar's family history. He injects into awkward, uber-geek Oscar's story the repressive, terrifying political climate of the Dominican Republic under tyrannical Rafael Trujillo, a climate of unhinged violence wrought by state-thugs that ravages Oscar's mother's life and sends her New Jersey-bound, seeking safety for her family. As Kakutani wrote in the New York Times yesterday: It is Mr. Díaz's achievement in this galvanic novel that he's fashioned both a big picture window that opens out on the sorrows of Dominican history, and a small, intimate window that reveals one family's life and loves. In doing so, he's written a book that decisively establishes him as one of contemporary fiction's most distinctive and irresistible new voices. Suffice it to say, this one's shot up to the top of the on-deck must-read list. -Jarrett Dapier, ITT Assistant Publisher
For a limited time: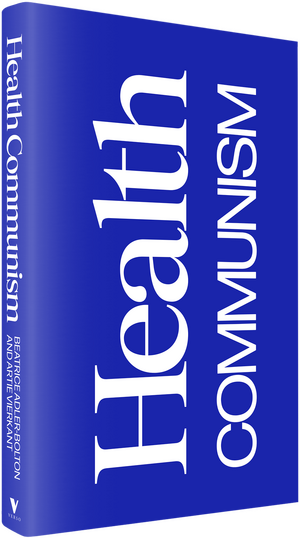 Donate $25 or more to support In These Times and we'll send you a copy of Health Communism.
A searing analysis of health and illness under capitalism from hosts of the hit podcast "Death Panel," Health Communism looks at the grave threat capitalism poses to global public health, and at the rare movements around the world that have successfully challenged the extractive economy of health.
"This is a book you should read before you die, because the ideas synthesized by Adler-Bolton and Vierkant could save our collective lives." –Jon Shaffer
Before coming to The Media Consortium in February
2008
, Erin was an Associate Publisher for In These Times, where she managed advertising, marketing and outreach. Erin began working with In These Times as an editorial intern in June
2005
. That August, she joined the staff as Advertising and Marketing Coordinator and was promoted to Associate Publisher in February
2007
. From August
2004
through May
2005
, Erin served with City Year Chicago, an Americorps program. As a Senior Corps member, she co-led a team of literacy tutors at an elementary school on the West side of Chicago. Erin graduated with departmental honors and a degree in English from Webster University in May
2004
.