Kentucky Right-to-Work Law Now a Question of When, Not If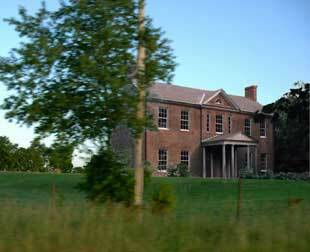 Elec­tions have consequences.
This is no more clear than in Ken­tucky, where embold­ened Repub­li­cans are mov­ing fast in the wake of their elec­tion vic­to­ry to make the state a right-to-work state.
If such a law pass­es, as it looks like­ly to do, Ken­tucky will become the 27th state to go right-to-work.
"As I see it, it's pret­ty much a done deal," says Joe Bren­nan, direc­tor of the pro-union Ken­tucky Labor Insti­tute.
All the nec­es­sary votes are lined up in the leg­is­la­ture and Repub­li­can Gov. Matt Bevin is ready to sign, Bren­nan says, so ​"it's real­ly only a ques­tion of when it will hap­pen, not if it will happen."
The bill passed out of a House com­mit­tee Wednes­day and, accord­ing to local reports, could come up for votes in the leg­is­la­ture as ear­ly as this week.
"I think Joe Bren­nan is cor­rect. We are very opti­mistic," says Ash­li Watts, vice pres­i­dent of pub­lic affairs for the Ken­tucky Cham­ber of Com­merce, which has been push­ing the anti-union leg­is­la­tion for more than a decade. ​"It's at the top of the list [for the Cham­ber of Commerce's eco­nom­ic devel­op­ment agen­da], so it could move very quickly."
Also near the top of that list?
Repeal­ing a law that guar­an­tees work­ers the ​"pre­vail­ing wage" for pub­lic con­struc­tion jobs. Such a bill also passed out of com­mit­tee Wednesday.
"Ken­tucky Gov­er­nor Matt Bevin and House Repub­li­can Lead­er­ship made hurt­ing work­ing Ken­tuck­ians their num­ber one pri­or­i­ty. They did not advance bills to increase edu­ca­tion fund­ing, raise wages, or fund vital ser­vices in our community.
"Instead they chose to give mul­ti-nation­al cor­po­ra­tions more pow­er to out­source jobs, cut wages, and reduce ben­e­fits at the expense of our work­ers, small busi­ness­es, and the local econ­o­my. This is shame­ful," Ken­tucky AFL-CIO Pres­i­dent Bill Lon­dri­g­an said in a statement.
Don­ald Trump eas­i­ly car­ried Ken­tucky, gar­ner­ing near­ly 63 per­cent of the vote and help­ing Repub­li­cans win con­trol of the state's House of Rep­re­sen­ta­tive in a rout that saw 17 Demo­c­ra­t­ic incum­bents defeat­ed. The Couri­er-Jour­nal called it an ​"his­toric shift" that gave Repub­li­cans con­trol of the cham­ber for the first time since 1921 and top­pled the ​"last Demo­c­ra­t­ic leg­isla­tive bas­tion in the South."
But, as the Labor Institute's Bren­nan points out, the anti-union push in Ken­tucky start­ed well before Novem­ber. It has been gain­ing strength in Ken­tucky for years.
"The whole labor sit­u­a­tion in Ken­tucky is not look­ing good at all. We had a Demo­c­ra­t­ic gov­er­nor, Steve Beshear, until 2015 and he was good on labor issues. The new guy, Bevin, is awful," Bren­nan says.
He cites declines in the man­u­fac­tur­ing sec­tor in the west­ern part of the state and in union­ized coal min­ing in the east.
The Bureau of Labor Sta­tis­tics (BLS) report­ed that there were only 187,000 union mem­bers in Ken­tucky in 2015, rep­re­sent­ing 11 per­cent of wage and salary work­ers. An addi­tion­al 20,000 work­ers were rep­re­sent­ed by unions, but not union mem­bers them­selves, BLS reported.
Nev­er­the­less, the labor move­ment in Ken­tucky is plan­ning to fight the right-to-work bill and oth­er anti-labor leg­is­la­tion like it with all its got.
"We will take this oppor­tu­ni­ty to grow the labor move­ment and orga­nize like hell!" said the AFL-CIO's Lon­dri­g­an. ​"Politi­cians didn't cre­ate the labor move­ment and politi­cians aren't going to destroy the labor movement."
Bruce Vail
is a Bal­ti­more-based free­lance writer with decades of expe­ri­ence cov­er­ing labor and busi­ness sto­ries for news­pa­pers, mag­a­zines and new media. He was a reporter for Bloomberg BNA's Dai­ly Labor Report, cov­er­ing col­lec­tive bar­gain­ing issues in a wide range of indus­tries, and a mar­itime indus­try reporter and edi­tor for the Jour­nal of Com­merce, serv­ing both in the newspaper's New York City head­quar­ters and in the Wash­ing­ton, D.C. bureau.