Trashing Teachers and Red-Baiting: How a Republican Governor Lost in Kentucky
Democrat Andy Beshear defeated Republican Gov. Matt Bevin in deep-red Kentucky. The lesson? Attacking teachers and socialism won't protect the GOP.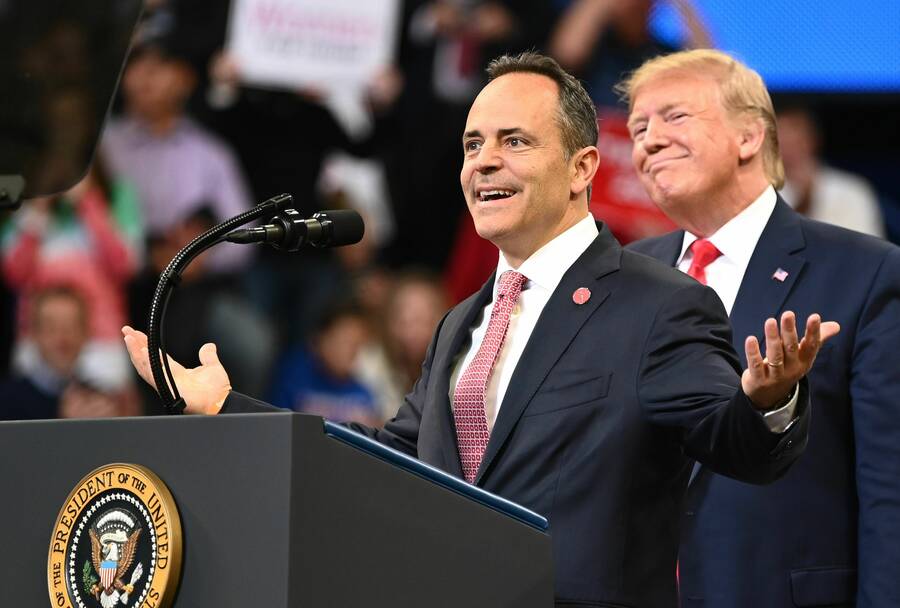 When Ken­tucky teach­ers staged a series of walk­outs in Feb­ru­ary and March, shut­ting down school dis­tricts across the state, their mes­sage was clear: Stop the attacks on work­ers and fund pub­lic edu­ca­tion. It had become a com­mon refrain as a series of teach­ers strikes swept the coun­try, start­ing with the his­toric statewide walk­out in West Vir­ginia last Feb­ru­ary, which soon spread to Okla­homa, Ari­zona, Cal­i­for­nia and oth­er states.
But Ken­tucky edu­ca­tors were up against a sin­gu­lar­ly odi­ous adver­sary: Repub­li­can Gov. Matt Bevin. The least pop­u­lar gov­er­nor in the coun­try, Bevin made the incen­di­ary accu­sa­tion that teach­ers abet­ted sex­u­al assault of chil­dren through their labor action, telling local sta­tion WDRB-TV: ​"I guar­an­tee you some­where in Ken­tucky today a child was sex­u­al­ly assault­ed that was left at home because there was nobody there to watch them. I guar­an­tee you some­where today a child was phys­i­cal­ly harmed or ingest­ed poi­son because they were home alone because a sin­gle par­ent did­n't have any mon­ey to take care of them."
The teach­ers, who were protest­ing cuts to their pen­sions as well as school pri­va­ti­za­tion scams, were furi­ous. J.P. LaVer­tu, a Shel­by Coun­ty teacher, called Bevin ​"a dis­grace to our state." Ken­tucky Edu­ca­tion Asso­ci­a­tion Pres­i­dent Stephanie Win­kler said she was ​"appalled" by his com­ments. Even Repub­li­can state Sen. Max Wise said Bevin's accu­sa­tions were ​"rep­re­hen­si­ble."
And on Tues­day night, Ken­tucky vot­ers showed Gov. Bevin the door. Los­ing a wide­ly watched race to his Demo­c­ra­t­ic oppo­nent, Andy Beshear, Bevin proved that vis­cous­ly assail­ing and insult­ing work­ing peo­ple while throw­ing your arms around Pres­i­dent Trump is a recipe for elec­toral dis­as­ter, even in one of the red­dest states in the nation.
On Mon­day, Trump vis­it­ed Ken­tucky to ral­ly vot­ers behind Bevin, say­ing, ​"If you lose, they're going to say Trump suf­fered the great­est defeat in the his­to­ry of the world. This was the great­est. You can't let that hap­pen to me!"
Despite Bevin's refusal to con­cede, that defeat did indeed hap­pen to the scan­dal-engulfed pres­i­dent. And while anger toward Trump isn't the only rea­son Bevin went down in flames, turnout in some of the most pro­gres­sive areas of the state soared on Tues­day, sug­gest­ing that vot­ers fed up with a pres­i­dent on the verge of impeach­ment and a Repub­li­can Par­ty dead­set on imple­ment­ing a craven anti-work­er agen­da fueled Beshear's victory.
In addi­tion to being one of the most Repub­li­can states, Ken­tucky is also one of the poor­est. In 2017, over 17% of state res­i­dents were liv­ing in pover­ty (the fourth high­est rate in the coun­try) and near­ly 15% faced food inse­cu­ri­ty (the sev­enth high­est). A report released ear­li­er this year shows that Ken­tucky is the worst state to retire in.
It was under these stark con­di­tions that Gov. Bevin in 2018 chose to imple­ment work require­ments in order for res­i­dents to receive Med­ic­aid, which would cut the health­care cov­er­age of at least 95,000 Ken­tuck­ians. When a fed­er­al court blocked the plan, Bevin piv­ot­ed to uni­lat­er­al­ly tak­ing away Med­ic­aid recip­i­ents' vision and den­tal cov­er­age, which impact­ed 460,000 people.
Beshear has pledged to reverse these plans, pro­tect­ing Med­ic­aid cov­er­age while strength­en­ing the Afford­able Care Act. On the issue of edu­ca­tion, Beshear cam­paigned on ​"expand­ing ear­ly child­hood edu­ca­tion, end­ing a teacher short­age and increas­ing men­tal health ser­vices for chil­dren." He also called for ful­ly fund­ing pub­lic edu­ca­tion in the state while propos­ing a $2,000 pay raise for all of Kentucky's pub­lic school teach­ers and mak­ing sure none make less than $40,000. As Beshear said, ​"We're going to be the best admin­is­tra­tion for pub­lic edu­ca­tion that this state has ever seen."
Ahead of the elec­tion, Repub­li­cans attempt­ed to paint Beshear and fel­low Democ­rats as ​"social­ists," and Gov. Bevin claimed his oppo­nent was ​"in line with Bernie Sanders" and ​"spread­ing his hate­ful class war­fare and com­mu­nist ide­ol­o­gy." Sanders, for his part, said in 2016, ​"I under­stand your new gov­er­nor Gov. Bevin is busy cut­ting health­care and cut­ting edu­ca­tion. So if you can imag­ine the kind of gov­er­nor Gov. Bevin is, think about Bernie Sanders as a pres­i­dent doing exact­ly the opposite."
While Beshear's pol­i­tics are far more mod­er­ate than Sanders, such attacks should make clear that Repub­li­cans will try to tar any and all Democ­rats as rad­i­cal social­ists ahead of 2020, no mat­ter their actu­al platforms.
The fact that Democ­rats won across the coun­try on Tues­day night, retak­ing the Vir­ginia state leg­is­la­ture while com­ing up big in the Philadel­phia sub­urbs, indi­cates that this red-bait­ing is not a win­ning strat­e­gy — espe­cial­ly con­sid­er­ing that open demo­c­ra­t­ic social­ists them­selves had a good night.
It's no sur­prise that Gov. Bevin and his fel­low Repub­li­cans would use their pow­er to strip work­ing peo­ple of health­care and pen­sions while vil­i­fy­ing teach­ers — the van­guard of the grow­ing work­ing-class insur­gency. But just as attempts to peg Democ­rats as sub­ver­sive threats to Amer­i­can democ­ra­cy have failed to pro­tect the GOP, so too will the con­tin­ued attacks on pub­lic school educators.
Dur­ing their walk­outs ear­li­er this year, ​"Remem­ber in Novem­ber" became the teach­ers' ral­ly­ing cry. Tuesday's results sug­gest that they meant it.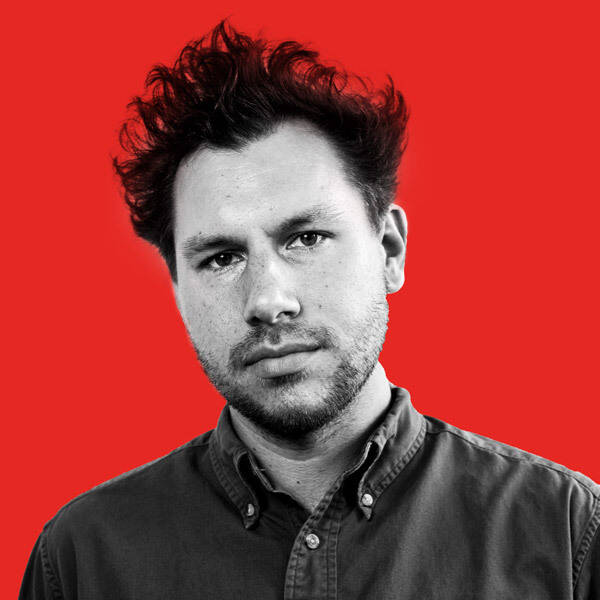 Miles Kampf-Lassin, a grad­u­ate of New York Uni­ver­si­ty's Gal­latin School in Delib­er­a­tive Democ­ra­cy and Glob­al­iza­tion, is a Web Edi­tor at In These Times. Fol­low him on Twit­ter @MilesKLassin