Maryland's Keystone Pipeline Lite Reignites Green vs. Blue Fight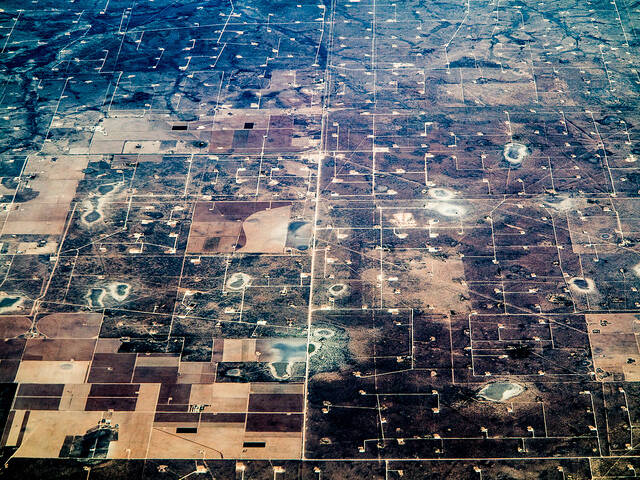 BALTIMORE — The continuing drama of organized labor's conflict with the environmental movement, especially notable in the controversy surrounding the Keystone XL pipeline project, is readying for another round as a coalition of green groups launches a campaign to stop the proposed construction of a Maryland natural gas export terminal linked to increased fracking in the region.
The fight in Maryland was put into motion last year, when Richmond, Va.-based energy giant Dominion Resources Inc. suggested converting its existing liquefied natural gas (LNG) import terminal at Cove Point in Lusby, Md., to a much larger export terminal. According to Dominion, the rapid expansion of natural gas production inside the United States in recent years has all but eliminated the need to import LNG — by contrast, market demand to export the gas to places like India and Japan is expected to rise dramatically.
Dominion therefore proposed spending some $3.8 billion to modify the Cove Point terminal with construction of a new liquefaction plant, electricity-generating station and related facilities to handle the LNG exports. The U.S. Department of Energy gave its qualified approval for the project last month.
That approval prompted the Chesapeake Climate Action Network (CCAN) to begin the first stage of its public campaign against the project early this month, says CCAN Director Mike Tidwell. The group, along with allies like the Sierra Club, had been working quietly for months against the plan by lobbying government agencies (like the Energy Department and Maryland Department of the Environment), lining up political allies and supporting a lawsuit by the Sierra Club against Dominion in Maryland state court, he says. But the failure of the lawsuit to block LNG exports, along with the Energy Department's approval of Dominion's plan, prompted CCAN to launch its public campaign this month.
In a nine-stop tour of towns and cities across Maryland, CCAN held public meetings to rebut many of Dominion's claims about the economic benefits of its proposal, and to make CCAN's case that the project will worsen global climate change, especially by encouraging new natural gas production through hydraulic fracturing, or fracking, in Maryland and neighboring states, Tidwell says.
The heart of the CCAN argument is that fracking relases methane into the air in the course of natural gas drilling and transport that is nearly as damaging to the environment as burning the gas itself. Thus the fracking process itself contributes to global warming even before the gas is burned to create electricity or for other uses, CCAN says. Fracking and LNG exports are inherently damaging to the environment, the group contends, and can only worsen the problem of global warming.
But, just as CCAN held its first meeting on November 5 in the state capital of Annapolis, full-page advertisements appeared in the Baltimore Sun and Washington Post touting the benefits of the project. The ads took the form of an ​"open letter" to the public signed by 10 business lobbyists and 20 labor union representatives, including Sean McGarvey the top officer of the AFL-CIO's Building and Construction Trades Department. In an apparent shot at CCAN, the ad states, ​"There is much misinformation being thrown about by those who would undo the project. They grossly inflate and misrepresent environmental impacts. At the same time, they severely undercount economic benefits and dismiss what the Cove Point project will mean to hard-working men and women who have families to support."
Vance Ayres, Secretary-Treasurer of the Washington, D.C. Building and Construction Trades Council, also signed the letter. Ayres tells Working In These Times that his organization, a coalition of 15 union locals actively engaged in construction projects in D.C., Maryland and Virginia, has an agreement with Dominion Resources to use union labor on the project. During the three-year construction phase at Cove Point, he says, as many of 3,000 well-paid jobs will be created for ironworkers, electricians, plumbers, steamfitters and others. The Council has had a long relationship with Dominion, he says, and the company has used union labor on a number of building projects in the region in the past.
​"I'm a conservationist myself … We [at the Council] care about the environment just like everybody else," Ayres says. The Council will not support any bypass of the relevant environmental regulations, he says, but as long as Cove Point is constructed to high professional standards, the Council will continue to support it. He continues, ​"Natural gas is a lot cleaner than oil or coal, so we are going in the right direction … We like smart, clean projects." Ayres points out that unions on the Council frequently work on solar and wind energy construction, which have fewer negative environmental impacts when compared to coal and natural gas projects.
In addition to drumming up public support, representatives from both the labor and environmental camps have voiced their intentions to increase pressure on Maryland's elected officials, including Governor Martin O'Malley. According to Tidwell, the Maryland government agencies under O'Malley's control are key to whether the project will go forward. Federal government agencies like the Energy Department and the Federal Energy Regulatory Commission (FERC) favor natural gas exports as a matter of policy, he told a CCAN public meeting in Baltimore on November 12, so the best line of defense against the Cove Point project is now the Maryland Department of the Environment, the state Public Service Commission and O'Malley himself. Approvals from those two agencies are necessary before construction work can begin, according to Tidwell.
Though O'Malley is considered by CCAN to have a good environmental record, he has thus far refused to commit himself one way or the other on the Dominion proposal. He's been extensively lobbied by both sides, Tidwell says, but he continues to avoid taking a definitive position.
For its part, Ayres says the Council will also continue testifying in favor of Cove Point at government hearings, as it did at a FERC hearing in late October and lobbying elected officials, including O'Malley.
Despite the opposition from Maryland's large construction unions, Tidwell says CCAN will be seeking support for its campaign from all sources, including those unions not already lined up behind Dominion's Cove Point project. That would include unions that have broken ranks with AFL-CIO construction unions in the past to oppose Keystone, such as the Communications Workers of America or United Steelworkers.
Even as the drama heightens in Maryland, Tidwell doesn't believe that environmental and labor groups are doomed to be at odds forever. Alternative clean energy projects can create the jobs needed to sustain the building trade unions in the future he says, and CCAN is he hopeful that the construction unions can ultimately be convinced to adopt a neutral position on Cove Point and projects like it.
Full disclosure: The Communications Workers of America are a website sponsor of In These Times.
Support progressive media
As a nonprofit, reader-supported publication, In These Times depends on donations from people like you to continue publishing. Our final, end-of-year fundraising drive accounts for nearly half of our total budget. That's why this fundraising drive is so important.
If you are someone who depends on In These Times to learn what is going on in the movements for social, racial, environmental and economic justice, the outcome of this fundraising drive is important to you as well.
How many readers like you are able to contribute between now and December 31 will determine the number of stories we can report, the resources we can put into each story and how many people our journalism reaches. If we come up short, it will mean making difficult cuts at time when we can least afford to do so.
If it is within your means, please make a tax-deductible donation today, to ensure that In These Times can continue publishing in the year ahead.

Bruce Vail
is a Baltimore-based freelance writer with decades of experience covering labor and business stories for newspapers, magazines and new media. He was a reporter for Bloomberg BNA's Daily Labor Report, covering collective bargaining issues in a wide range of industries, and a maritime industry reporter and editor for the Journal of Commerce, serving both in the newspaper's New York City headquarters and in the Washington, D.C. bureau.
This is important
As a nonprofit, reader-supported publication, In These Times depends on our end-of-year fundraising drive for nearly half of our total budget. That's how important this fundraising drive is. If you support progressive media, please consider making a tax-deductible donation today to ensure that In These Times can continue publishing in the year ahead.