Labor-Management Partnerships Will Not Revive the Union Movement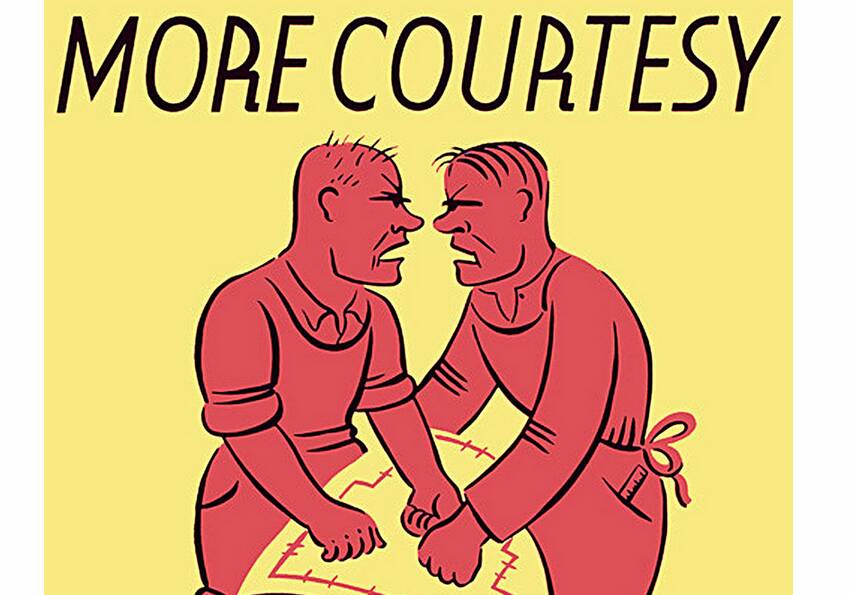 First pub­lished at Jacobin.
As late as 2008, it was not unrea­son­able to think that the stars were align­ing for a long-await­ed revi­tal­iza­tion of the U.S. labor move­ment. The finan­cial cri­sis focused pop­u­lar anger on the Wall Street financiers whose spec­u­la­tive activ­i­ties brought the glob­al econ­o­my to the brink of col­lapse. The elec­tion of Barack Oba­ma and Demo­c­ra­t­ic majori­ties in both hous­es of Con­gress raised labor's hopes for the pas­sage of an eco­nom­ic recov­ery pro­gram and long-sought labor law reforms.
And it seemed as if work­ers them­selves were final­ly will­ing to take action against the decades-long trend of increas­ing cor­po­rate pow­er and inequal­i­ty. The occu­pa­tion of the Repub­lic Win­dows and Doors plant in Chica­go by a mil­i­tant Unit­ed Elec­tri­cal Work­ers local — an action that drew approv­ing notice from the pres­i­dent-elect and much of the pub­lic — elec­tri­fied labor's ranks and seemed to echo Pres­i­dent Franklin Roosevelt's sup­port for union­iza­tion and col­lec­tive bar­gain­ing dur­ing the New Deal.
This appeared to be the most favor­able set of cir­cum­stances for the U.S. labor move­ment in decades, and the first sig­nif­i­cant hope for revi­tal­iza­tion since the suc­cess­ful Team­sters strike against UPS in 1997.
It didn't hap­pen. Labor law reform was side­lined in favor of health care reform, and the Repub­li­cans rolled up big elec­toral wins at all lev­els in 2010 and 2014. Despite wide­spread pop­u­lar anger at the mul­ti-tril­lion-dol­lar bank bailouts, the finan­cial sec­tor has come out of the cri­sis stronger, and cor­po­rate prof­its are at record lev­els. Eco­nom­ic inequal­i­ty has con­tin­ued its upward path.
Fast food and retail work­ers have shown a new will­ing­ness to protest and engage in col­lec­tive action, and their efforts have spurred min­i­mum-wage increas­es in a num­ber of states and cities. Still, pri­vate-sec­tor union­iza­tion con­tin­ues to move toward total col­lapse. And in the pub­lic sec­tor, the labor movement's last strong­hold, state-lev­el attacks on col­lec­tive-bar­gain­ing rights and anti-union cas­es in the judi­cial sys­tem have set the stage for a deci­sive offen­sive against orga­nized work­ing-class power.
The writ­ing is on the wall: unions as we have known them since the 1930s are in their ter­mi­nal stage, and like­ly have only a short time left as a social insti­tu­tion of any major polit­i­cal sig­nif­i­cance. The pri­vate sec­tor is essen­tial­ly union-free, and pub­lic-sec­tor unions don't have the capac­i­ty to defend them­selves against leg­isla­tive and judi­cial assaults, even in states that are sup­pos­ed­ly union strong­holds (see Wis­con­sin and Michigan).
Anti-union forces can taste the blood in the water, and their offen­sive is only get­ting broad­er. Between efforts to pass right-to-work laws at the state and local lev­els and legal chal­lenges like Har­ris v. Quinn and Friedrichs v. Cal­i­for­nia Teach­ers Asso­ci­a­tion, the legal-insti­tu­tion­al basis of US trade unions is being dis­man­tled. And once that's lost, it will prob­a­bly be impos­si­ble to bring unions back as they were before.
For the last two decades, Thomas Geoghe­gan has been one of the most astute chron­i­clers of the labor movement's excru­ci­at­ing decline. His first book, Which Side Are You On?, is a clas­sic — unique among its peers for the live­li­ness of its prose, its focus on the lives of the rank-and-file, and its hon­esty about the many short­com­ings of unions and their leaders.
As a lawyer who cut his teeth defend­ing dis­si­dent mem­bers of the Unit­ed Mine Work­ers and the Team­sters as well as the ven­er­a­ble Asso­ci­a­tion for Union Democ­ra­cy, Geoghe­gan has an inti­mate under­stand­ing of how unions have often failed to ade­quate­ly rep­re­sent their mem­bers and live up to their promise.
His dis­sat­is­fac­tion may have prompt­ed him to look over­seas. His last book, Were You Born on the Wrong Con­ti­nent?, is a paean to the Euro­pean wel­fare states. And his new book, Only One Thing Can Save Us, faces up to the grim real­i­ties con­fronting unions and makes the case for a U.S. labor move­ment of a new type, one that eschews the tra­di­tion­al mod­els of union­iza­tion and col­lec­tive bar­gain­ing and takes its cues from coun­ter­parts abroad.
Bet­ter Few­er, but Better?
There's much to like about the book. Above all, Geoghe­gan is will­ing to enter­tain the notion that the legal-insti­tu­tion­al mod­el of post­war U.S. trade union­ism is rot­ten to the core. Specif­i­cal­ly, he real­izes that prac­tices like the agency shop and exclu­sive rep­re­sen­ta­tion hob­ble labor's cause by mak­ing union mem­ber­ship coer­cive and by pro­vid­ing a mate­r­i­al base for the leadership's dis­con­nect from the rank-and-file.
Agency shop agree­ments give unions the right to col­lect some­thing akin to a com­pul­so­ry tax from every­one in the bar­gain­ing unit of a union­ized firm. While most labor activists would argue that this is nec­es­sary to ensure the finan­cial via­bil­i­ty of the unions, it's not dif­fi­cult to see why these arrange­ments are wide­ly unpopular.
As Geoghe­gan argues, ​"What makes labor such an alien thing" among U.S. work­ers ​"is that it can take a chunk of people's pay­checks with­out their con­sent," and it's a major rea­son why anti-union forces have been so suc­cess­ful in Wis­con­sin, Michi­gan, and elsewhere.
A recent Gallup poll found over­whelm­ing pub­lic sup­port for ​"right-to-work" laws that end the agency shop, includ­ing two-thirds of Democ­rats. In the same poll, 64 per­cent of respon­dents reject­ed the free-rid­er argu­ment that work­ers who ben­e­fit from a union con­tract should be required to join or make finan­cial con­tri­bu­tions to the union. Labor's best argu­ment against right-to-work is a polit­i­cal los­er, both in the bal­lot box and in the courts.
The fate of the agency shop is bound up with the fate of exclu­sive rep­re­sen­ta­tion, the legal cor­ner­stone of the cur­rent mod­el of union­iza­tion and col­lec­tive bar­gain­ing. The rea­son why right-to-work laws are so dam­ag­ing to unions is because under this prin­ci­ple, they are legal­ly bound to rep­re­sent and pro­vide ser­vices to every­one in the bar­gain­ing unit, whether they pay mon­ey to the union or not. If right-to-work laws keep spread­ing, Geoghe­gan cor­rect­ly rec­og­nizes, ​"labor will not be able to ser­vice even the lit­tle it has, much less expand."
But what if the labor move­ment gave up on the prac­tice of exclu­sive rep­re­sen­ta­tion and embraced mem­bers-only union­ism, as was com­mon through the 1940s? What if it scrapped the win­ner-take-all approach and orga­nized work­ers even when they didn't have major­i­ty sup­port? Doing so would relieve unions of the require­ment to rep­re­sent every­body and allow them to bar­gain for only those work­ers who vol­un­tar­i­ly chose to be members.
This argu­ment has long been com­mon among rad­i­cal crit­ics of the cur­rent mod­el, and it's gain­ing wider sup­port from more main­stream voic­es in and around the labor move­ment. It could also allow dif­fer­ent unions to com­pete for mem­bers doing the same jobs in the same shop, which might help spur the process of union renewal.
Though most labor activists view inter-union com­pe­ti­tion as waste­ful and destruc­tive, the two great waves of union orga­ni­za­tion in the U.S. were marked by fero­cious com­pe­ti­tion between unions for mem­bers and influence.
Today, unions rarely ​"raid" each other's turf. They can sim­ply col­lect dues from bar­gain­ing units they gained the right to rep­re­sent years, even decades, ear­li­er. Also, indi­vid­ual work­ers can't sim­ply change their mem­ber­ship to anoth­er union if they want to; the only exit is through a decer­ti­fi­ca­tion elec­tion, which is rel­a­tive­ly rare and dif­fi­cult to pull off.
As Geoghe­gan points out, this only rein­forces the image of the union as an out­side force imposed on the mem­bers, par­tic­u­lar­ly in inter­nal­ly unde­mo­c­ra­t­ic unions. With lit­tle oppor­tu­ni­ty for work­ers to exer­cise either voice or exit, ​"labor looks like one more alien thing over which peo­ple have no control."
What's so frus­trat­ing about this set­up is that any good orga­niz­ing cam­paign breaks down the per­cep­tion of the union as a third par­ty by involv­ing the work­ers and their shop-floor lead­ers at every step. But after the cam­paign is won and the orga­niz­ers leave town, that's exact­ly what the union often becomes.
Unions should expect to lose their tra­di­tion­al mech­a­nisms of dues col­lec­tion, either through the spread of right-to-work laws or a Supreme Court deci­sion that finds them uncon­sti­tu­tion­al nation­wide. Geoghe­gan pro­pos­es that the labor move­ment deal with that real­i­ty by enter­ing into a grand bar­gain with their adver­saries: give up the agency shop and every­thing that comes with it in return for a legal­ly enforce­able right for work­ers to orga­nize unions.
Let's brack­et for the moment whether anti-labor politi­cians would ever take that deal. Geoghe­gan is prob­a­bly cor­rect that such a right won't be secured unless unions give up the agency shop, which could also have the ben­e­fi­cial side effect of forc­ing them to change the way they oper­ate. As he argues, ​"in a very short time, labor here would have to trans­form itself and become more like labor in Europe. It would have to scram­ble. It would have to sell itself every day to the mem­ber­ship. It would always have to put on a ​'show.'"
The labor move­ment might see its num­bers, income, and polit­i­cal clout drop in the short term, but in the longer run mak­ing union mem­ber­ship strict­ly vol­un­tary (as is com­mon in the rest of the world) could very well strength­en it. ​"If the union is 30 per­cent, if it is noth­ing but the true believ­ers, it is more mil­i­tant; it has a sharp­er mes­sage," Geoghe­gan writes. ​"And it may be more inclined to strike." Unions entire­ly com­prised of com­mit­ted mem­bers might be bet­ter posi­tioned to mobi­lize work­ers beyond their ranks in strug­gles for the work­ing class as a whole.
In effect, Geoghe­gan argues that the anti-union right may be doing us a favor by tear­ing down the frame­work of post­war trade union­ism, which effec­tive­ly pre­vents work­ers from engag­ing in col­lec­tive action even if they are orga­nized in a union. By mak­ing us weak accord­ing to the tra­di­tion­al mea­sures of labor's strength, they may be forc­ing us to adopt orga­ni­za­tion­al mod­els that are more respon­sive to mem­bers and allow them real oppor­tu­ni­ties to par­tic­i­pate in the life of the union.
This may turn out to be wish­ful think­ing, born of despair. Why should the oth­er side go in for the ​"grand bar­gain" and give us a chance to regroup when they can just kill us out­right? But it's equal­ly as wish­ful to think that the labor move­ment can be revi­tal­ized in its cur­rent form.
So what's next? What does Geoghegan's reimag­ined labor move­ment look like, and how do we get there? Here's where the prob­lems come in. For all his appar­ent faith in the pow­er of work­ers' self-activ­i­ty, Geoghegan's strate­gic pro­pos­als sim­ply repeat the fun­da­men­tal weak­ness of twen­ti­eth cen­tu­ry U.S. trade union­ism: its depen­dence on employ­ers and the state.
Put a Stake in It
Geoghe­gan is enam­ored of the Euro­pean wel­fare states, and the Ger­man mod­el of ​"stake­hold­er cap­i­tal­ism" in par­tic­u­lar. The book is replete with praise formitbes­tim­mung, or co-deter­mi­na­tion, under which work­ers have the right to elect rep­re­sen­ta­tives to works coun­cils and have a say over cer­tain aspects of com­pa­ny policy.
The prac­tice has been cred­it­ed with help­ing pre­vent mass unem­ploy­ment in Ger­many dur­ing the worst days of the eco­nom­ic cri­sis, and the IG Met­all union has used it to pres­sure Volk­swa­gen to imple­ment a sys­tem of work­er rep­re­sen­ta­tion at its plant in Chat­tanooga, Tennessee.
Accord­ing to Geoghe­gan, the labor move­ment should aim not to reform labor law, which has proven all but impos­si­ble, but rather to amend cor­po­rate gov­er­nance pol­i­cy. In this way, com­pa­nies would be held account­able not just to their share­hold­ers but to their employ­ees and oth­er ​"stake­hold­ers" as well.
But it's dif­fi­cult to view the Ger­man mod­el as the wave of the future for U.S. labor when employ­ers are giv­ing up on it in Europe. As the Ger­man econ­o­my shifts from man­u­fac­tur­ing to ser­vices and from larg­er firms to small­er ones, works coun­cil rep­re­sen­ta­tion and col­lec­tive bar­gain­ing cov­er­age is steadi­ly decreas­ing. New com­pa­nies in grow­ing indus­tries don't want to deal with unions or works coun­cils, and so far they're been rather suc­cess­ful in resist­ing them.
As a result Ger­many has expe­ri­enced some­thing of a strike wave in recent years; the ongo­ing work stop­pages at Ama­zon dis­tri­b­u­tion cen­ters are only the most con­spic­u­ous exam­ple. There were 367 strikes in Ger­many in 2012; in 2013 that fig­ure spiked to 1,384. In response, the Merkel gov­ern­ment has intro­duced a bill that would restrict the abil­i­ty of cer­tain unions, specif­i­cal­ly those out­side the main trade union con­fed­er­a­tion, to engage in strikes and oth­er forms of indus­tri­al action.
In addi­tion, the Ger­man low-wage sec­tor has grown dra­mat­i­cal­ly since the imple­men­ta­tion of the Hartz IV labor mar­ket reforms a decade ago. At close to one-quar­ter of total employ­ment, it rivals the vast U.S. low-wage labor market.
Par­tic­u­lar­ly trou­bling is the rapid pro­lif­er­a­tion of so-called ​"mini-jobs" that keep work­ers trapped in low-paid and high­ly pre­car­i­ous forms of employ­ment. The recent intro­duc­tion of a nation­al min­i­mum wage will help, but like their coun­ter­parts in the US, Ger­man work­ers' wages, par­tic­u­lar­ly at the low­er rungs of the labor mar­ket, have been stag­nant for years.
Today the Ger­man mod­el is pred­i­cat­ed on domes­tic wage sup­pres­sion, the ero­sion of work­er rep­re­sen­ta­tion and col­lec­tive bar­gain­ing cov­er­age, and beg­gar-thy-neigh­bor mon­e­tary poli­cies that con­tin­ue to dri­ve the cri­sis in the euro­zone. It's not to be emu­lat­ed, and the left-lib­er­als and social democ­rats who con­tin­ue to praise it should know better.
Besides, U.S. work­ers and their unions already have ample expe­ri­ence with import­ed mod­els based on labor-man­age­ment part­ner­ships — and it's been a dis­as­ter. The Japan­ese auto trans­plants, for exam­ple, brought lean pro­duc­tion, qual­i­ty cir­cles, and oth­er prac­tices that have only served to increase the exploita­tion of work­ers under the guise of part­ner­ship and ​"joint­ness."
The UAW in par­tic­u­lar com­mit­ted itself to this strat­e­gy in the 1980s. It's only brought the union clos­er to the employ­ers while impos­ing mas­sive con­ces­sions — above all the two-tier wage struc­ture—on the membership.
As Sam Gindin has argued, the part­ner­ship approach leads unions to iden­ti­fy with ​"their" employ­ers and to place the com­pet­i­tive­ness of the com­pa­ny above the well­be­ing of the rank-and-file. As a result, ​"unions and work­ers are drawn onto a ter­rain — strength­en­ing cor­po­ra­tions and pri­or­i­tiz­ing com­pet­i­tive­ness — which under­mines the very inde­pen­dence from cap­i­tal and the pri­or­i­ty of cap­i­tal­ist accu­mu­la­tion unions emerged to challenge."
Through­out the book, Geoghe­gan is pre­oc­cu­pied with main­tain­ing the com­pet­i­tive­ness of U.S. cor­po­ra­tions, man­u­fac­tur­ing firms in par­tic­u­lar. There's lots of hand­wring­ing about how we ​"don't make stuff any­more," even though the U.S. remains a man­u­fac­tur­ing pow­er­house and man­u­fac­tur­ing employ­ment is in sharp decline every­where, includ­ing Germany.
At var­i­ous points, he makes claims like ​"We're in the clutch­es of for­eign cred­i­tors" and ​"We have to get the inde­pen­dence of our coun­try back," from the Chi­nese in par­tic­u­lar. Geoghe­gan is no xeno­phobe, but this is uncom­fort­able stuff, redo­lent of labor's ugly anti-Japan­ese rhetoric of the 1980s. But this is pre­cise­ly what the Make More Stuff coali­tion is built on. This is where part­ner­ship ide­ol­o­gy, nation­al­ism, and anti-finance pop­ulism takes you, and it's not a path the labor move­ment should go down.
Who's Our Target?
Geoghegan's advo­ca­cy of labor-man­age­ment part­ner­ship nat­u­ral­ly leads him to argue that employ­ers should not be labor's pri­ma­ry tar­get. ​"To go up against employ­ers with the idea of ​'bring­ing labor back' is futile. Labor is just too weak, far too weak. Be it a Cater­pil­lar or Ford, the oth­er side can crush us. If that's the point of strik­ing McDonald's or Macy's or Sub­way or Wal­mart, i.e. to beat employ­ers direct­ly, I fear the worst."
Instead, he argues, work­ers should lever­age social­ly dis­rup­tive action to cre­ate splits with­in the Demo­c­ra­t­ic Par­ty and push it to imple­ment cor­po­rate gov­er­nance reform. Through demon­stra­tions and oth­er actions aimed at influ­enc­ing pub­lic opin­ion, work­ers might gen­er­ate the per­cep­tion among Demo­c­ra­t­ic lead­ers that the coun­try is ungovern­able, and that the only way to restore order is to sup­port the estab­lish­ment of a new labor move­ment. It's Frances Fox Piven's tac­tics in the ser­vice of essen­tial­ly con­ser­v­a­tive goals.
This is all pred­i­cat­ed on Geoghegan's pecu­liar read­ing of twen­ti­eth cen­tu­ry labor his­to­ry, which priv­i­leges the actions of politi­cians and state man­agers over work­ing-class self-activ­i­ty. Con­sid­er his descrip­tion of New Deal labor reform: ​"there was no labor move­ment that knocked down the door to get this kind of rad­i­cal change; it came from mid­dle-class pro­gres­sives, the great-grand­par­ents of those who grad­u­ate from the Kennedy School today."
This is absurd. It com­plete­ly leaves out the great wave of work­er upheaval that swept the U.S. from 1933 to 1937, which real­ly did threat­en to make the coun­try ungovern­able and made politi­cians think twice about call­ing out the Nation­al Guard. And their main tar­get wasn't politi­cians or con­gres­sion­al staffers or ​"thought lead­ers": it was the boss.
The fast-food and retail work­er actions are inspir­ing and nec­es­sary, but as Jane McAlevey has argued, they ​"aren't strikes just because some­one spelled them s‑t-r-i-k-e‑s." Unlike the Chica­go Teach­ers Union (CTU) strike of 2012, they don't direct­ly tar­get the boss, and they haven't suc­ceed­ed in doing what strikes are sup­posed to do: stop pro­duc­tion. Geoghe­gan repeat­ed­ly prais­es the CTU strike, but he miss­es its biggest les­son: work­ers can suc­cess­ful­ly influ­ence pol­i­tics only if they have con­trol over their own orga­ni­za­tions and can exer­cise col­lec­tive pow­er on the job.
This is obvi­ous­ly not to say that influ­enc­ing pol­i­tics or pub­lic pol­i­cy is unim­por­tant. But for too long, unions have under­val­ued the cru­cial need to build strong orga­ni­za­tions in the work­place itself.
By pri­or­i­tiz­ing pub­lic rela­tions and elec­toral-leg­isla­tive maneu­ver­ing, they've cut them­selves off from their biggest source of poten­tial pow­er — their own mem­bers, who will only gain the capac­i­ties nec­es­sary to exer­cise lead­er­ship in wider polit­i­cal strug­gles through direct action against their boss­es on the shop floor. This has long been the soft under­bel­ly of trade union­ism in the US, and it's been exposed for all to see in the cur­rent anti-union offensive.
The dis­si­dent UAW mem­ber Gregg Shotwell put this point most elo­quent­ly in his book Autowork­ers Under the Gun: ​"Pol­i­tics is the cart. Work is the horse, the dri­ving force. If we can empow­er work­ers where they live and work every day, then and only then can we orga­nize a real resis­tance, a real union, a real social move­ment." And that won't be done through over­tures to part­ner­ship or by mak­ing work­ers into junior man­agers on cor­po­rate boards.
Despite these crit­i­cisms, Geoghegan's book is a valu­able con­tri­bu­tion to cur­rent debates about the future of the labor move­ment. The U.S. labor move­ment can often be an intel­lec­tu­al­ly bereft place, and Geoghe­gan deserves a lot of cred­it for the con­tri­bu­tions he's made to com­bat­ting its debil­i­tat­ing stolidity.
Above all, his book high­lights the pro­found lim­i­ta­tions of unions as we know them, and invites us to think about the new orga­ni­za­tion­al forms that will be need­ed to advance the inter­ests of work­ers on a new and dif­fi­cult ter­rain. Let the activists exper­i­ment with new mod­els, and let the work­ers choose which ones are rel­e­vant to their needs. As the rad­i­cal the­o­rist and autowork­er Mar­ty Glaber­man put it, ​"work­ers will, in any case, work out their own analysis."
In These Times is proud to fea­ture con­tent from Jacobin, a print quar­ter­ly that offers social­ist per­spec­tives on pol­i­tics and eco­nom­ics. Sup­port Jacobin and buy a sub­scrip­tion for just $19.
Chris Maisano
is a writer and activist based in Brook­lyn, N.Y. He has writ­ten for Demo­c­ra­t­ic Left and and is the edi­tor of
The Activist
.