It's Time for the Labor Movement To Pursue a New Judicial Activist Agenda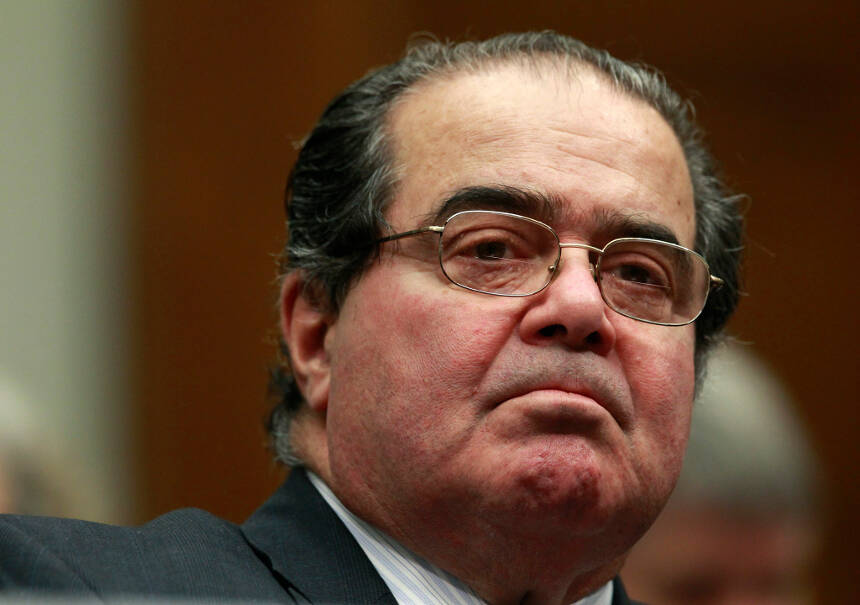 Unions that were brac­ing for a major defeat in Friedrichs v. CTA breathed a sigh of relief fol­low­ing the death of Supreme Court Jus­tice Antonin Scalia. He was expect­ed to be the deci­sive fifth vote against the Cal­i­for­nia Teach­ers, and the out­come like­ly would have severe­ly weak­ened Amer­i­can pub­lic sec­tor unions. But Friedrichs like­ly died with Scalia.
More than a respite between anti-union attacks, this moment is an oppor­tu­ni­ty for a new judi­cial activism by the labor move­ment to win new rights and ben­e­fits and to match the plan­ning and aggres­sive­ness of the right-wing plot to kill unions.
Moshe Mar­vit detailed in these pages how Friedrichs was part of a grander scheme of right-wing lit­i­ga­tion aimed at destroy­ing unions. Well-heeled union-busters strate­gi­cal­ly lodge law­suits to line up Supreme Court appeals that build on prece­dents like Har­ris v. Quinn and the now nev­er-to-be Friedrichs, con­fi­dent of a 5 – 4 vote in their favor.
Hereto­fore, unions have most­ly lim­it­ed their own judi­cial advo­ca­cy to stop­ping these attacks. With the Supreme Court now poised to tilt to a lib­er­al major­i­ty that will last a gen­er­a­tion, it is time for labor to devel­op its own judi­cial activist agen­da. Iron­i­cal­ly, a deci­sion for the boss­es in Friedrichs could have had the con­found­ing effect of grant­i­ng unions new 1st Amend­ment rights we have long been denied. Now, we have the oppor­tu­ni­ty to advance our own agen­da to make union activ­i­ty con­sti­tu­tion­al­ly pro­tect­ed free speech.
"The judge can drop dead in his black robes."
The sad legal fact that cor­po­ra­tions are ​"peo­ple" with free speech rights is well known, but you may be sur­prised to learn that unions enjoy no such rights. In order to get past the last most con­ser­v­a­tive Supreme Court, the 1935 Nation­al Labor Rela­tions Act (NLRA) was con­sti­tu­tion­al­ly root­ed in the Com­merce Clause — not the Bill of Rights. Long before that, judges were hos­tile to the country's first union efforts, treat­ing strikes and boy­cotts as unlaw­ful restraints of trade. The judi­cia­ry spent the 19th cen­tu­ry build­ing up a body of case law that reg­u­lat­ed labor as a com­mod­i­ty and pri­or­i­tized con­tracts, prop­er­ty rights and the smooth flow of com­merce over the free speech and free assem­bly of work­ing people.
Law pro­fes­sor William For­bath wrote a book on the top­ic that is essen­tial read­ing for any­one who wants a deep­er under­stand­ing of why Amer­i­can unions behave the way they do. Law and the Shap­ing of the Amer­i­can Labor Move­ment details not just the bad body of case law that metas­ta­sized in the Gild­ed Age, but also the devel­op­ment of the vol­un­tarist instinct that still runs deep in the veins of our movement.
Pri­or to the NLRA, both con­ser­v­a­tive and rad­i­cal unions want­ed to get gov­ern­ment and the courts to butt out of labor rela­tions. To this day, most unions shy away from pur­su­ing rights and ben­e­fits that can­not be won at the bar­gain­ing table.
In one of the sharpest analy­ses of labor's prospects fol­low­ing Scalia's death, Joe Burns reminds us of how labor lead­ers once railed against ​"judge-made law" and warns, ​"As long as labor allows nine estab­lish­ment fig­ures to dic­tate pol­i­cy, we will nev­er revive our­selves as a move­ment." Most judges are too far removed from the lives of the work­ing class to be reli­able advo­cates for unions. And, as pro­fes­sor James B. Atle­son argues in his book Val­ues and Assump­tions in Amer­i­can Labor Law, the pri­ma­cy of busi­ness inter­ests is a per­va­sive ide­o­log­i­cal influ­ence on labor case law.
Take the orig­i­nal sin of judi­cial gut­ting of the NLRA, 1938's NLRB v. Mack­ay Radio, which gave employ­ers the ​"right" to per­ma­nent­ly replace strik­ers despite the Act's explic­it pro­tec­tion of strike activ­i­ty and lit­er­al ban on ter­mi­na­tion of union activists. That deci­sion was based not on pre­vi­ous­ly exist­ing case law, or any attempt to divine leg­isla­tive intent — just the jus­tices' tossed off assump­tion that ​"of course" employ­ers should be free to hire new per­ma­nent employ­ees in order to ensure their right to con­tin­ue to run their busi­ness dur­ing a strike.
Labor law is cur­rent­ly so far removed from the First Amend­ment that the Court has ruled that work­ers can be legal­ly fired under the Act for mak­ing ​"dis­loy­al" state­ments about the employer's prod­uct in the course of a union cam­paign. (Any orga­niz­er who's run a cor­po­rate cam­paign has lost pre­cious days of her life argu­ing with union lawyers about whether a lit piece runs afoul of the NLRB v. Elec­tri­cal Work­ers Local 1229 (Jef­fer­son Stan­dard) deci­sion (which was, for the record, writ­ten by a Har­ry Tru­man appointee).
So Joe Burns is right. In pur­su­ing a new judi­cial activist labor agen­da, we should not view judges as our sav­iors — or even as our allies. The best anal­o­gy I would make for a judi­cial activist labor agen­da would be the civ­il rights move­ment of the 1950's and 1960's. Dur­ing that move­ment, an army of civ­il rights attor­neys found the right plain­tiffs and facts and guid­ed cas­es like Brown vs. Board of Ed through the courts. But it was sit-ins, boy­cotts and march­es that changed the polit­i­cal con­text in which the cas­es were decid­ed. A judi­cial activist agen­da for labor will not be suc­cess­ful with­out a sub­stan­tial increase in work­er protest activ­i­ty.
In pur­suit of free speech, choice and solidarity
A good exam­ple of what cur­rent­ly pass­es for judi­cial activism in labor is a recent peti­tion filed by 106 lead­ing schol­ars at the Nation­al Labor Rela­tions Board (NLRB), seek­ing rein­state­ment of an equal time rule for manda­to­ry on-the-clock anti-union presentations.
The idea itself is bril­liant. Co-peti­tion­ers Charles Mor­ris and Paul Secun­da noticed that the NLRB has been on the record for the last half cen­tu­ry as solic­it­ing union advo­cates to make a case that when a boss requires employ­ees to attend an anti-union lec­ture in the run-up to a union elec­tion, and denies union orga­niz­ers access to the work­place, it is at least grounds for over­turn­ing an elec­tion result, if not an out­right unfair labor prac­tice.
As out­sider advo­cates, Mor­ris, Secun­da, et​.al. could only file an advi­so­ry peti­tion, which the NLRB is free to ignore for, well, for­ev­er. Actu­al judi­cial activism requires a union chal­leng­ing the results of a lost cer­ti­fi­ca­tion elec­tion in which an employ­er used manda­to­ry cap­tive audi­ence meet­ings while phys­i­cal­ly restrain­ing union orga­niz­ers from access to the work­ers and the work­place. Near­ly every union has seen such meet­ings used against them in orga­niz­ing dri­ves; one of them should seek to over­turn a union election's result and cite Mor­ris and Secunda's brief in their appeal. The Board must rule on the request.
To keep up the pres­sure, many unions should do the same. There is, unfor­tu­nate­ly, no short­age of elec­tion loss­es to appeal. Once the first employ­er refus­es to com­ply with an equal time rule, we'll be off to the races with a free speech labor law case.

The NLRB is cur­rent­ly ignor­ing anoth­er peti­tion filed by Charles Mor­ris, seek­ing con­fir­ma­tion of the bril­liant the­sis he laid out in his 2005 book, The Blue Eagle At Work: The labor act was not writ­ten with the inten­tion that the only way a union could be cer­ti­fied was by win­ning a win­ner-take-all elec­tion to rep­re­sent all work­ers in a bar­gain­ing unit. In the ear­ly his­to­ry of the NLRB, unions filed card check peti­tions to rep­re­sent their mem­bers only. If unions were able to file such peti­tions for only part of the work­force in a giv­en work­place today, mil­lions of work­ers who want a union would gain rights on the job right now, and unions would win footholds in thou­sands of new workplaces.
But instead of demand­ing such rep­re­sen­ta­tion as a right, unions are wait­ing for per­mis­sion from the courts. Some­one has to press the case.
I have an idea that will make my for­mer col­leagues at the AFT's heads explode. There are cur­rent­ly half a dozen unions com­pet­ing to rep­re­sent adjunct fac­ul­ty. It is com­mon for the same work­ers to belong to dif­fer­ent unions at mul­ti­ple insti­tu­tions of high­er edu­ca­tion. It is also com­mon for them to want to orga­nize their addi­tion­al non-union­ized schools, and to have a strong pref­er­ence, based upon expe­ri­ence and mem­ber­ship, for which union it should be. There­fore, it would be rea­son­able for one union that gets wind that anoth­er is orga­niz­ing a tar­get­ed school to rush a mem­bers-only peti­tion to the NLRB.
This would be a help­ful set of facts for re-estab­lish­ing a Blue Eagle prece­dent. Since unions win most adjunct fac­ul­ty elec­tions, this won't look like a short­cut to oth­er­wise-impos­si­ble major­i­ty sta­tus (like a failed effort by the Steel­work­ers at a Dick's Sport­ing Goods dur­ing the Bush admin­is­tra­tion). And whether the NLRB refus­es to issue a mem­bers-only cer­ti­fi­ca­tion, or an employ­er refus­es to com­ply with one, it gets into fed­er­al court pret­ty quick­ly. Now, I'm no lawyer (I just argue with a lot of them), but it seems to me that the legal case is that an arm of the gov­ern­ment is inter­fer­ing with the First Amend­ment rights of work­ers by restrict­ing legal recog­ni­tion of their union to only the form and choice it dictates.
To be clear, a win in a case like this could rad­i­cal­ly trans­form unions. Mem­bers-only cer­ti­fi­ca­tions could under­mine the prin­ci­ple of exclu­sive rep­re­sen­ta­tion and, with it, the agency fees that unions col­lect from all rep­re­sent­ed work­ers to com­pen­sate for the expens­es of hav­ing to rep­re­sent every­one in a work­place. As I have writ­ten, there is both promise and per­il in that trade-off.
The ulti­mate goal of a judi­cial activist agen­da must be restor­ing sol­i­dar­i­ty rights. In a com­plex econ­o­my made up of sup­pli­ers, sub­sidiaries and fran­chis­es, unions are banned from extend­ing a dis­pute with their employ­ers to the so-called ​"sec­ondary" employ­ers who prof­it from and help make prof­itable an unfair business.
What is the dif­fer­ence between a cable com­pa­ny black­ing out a sports chan­nel to demand more mon­ey, a lib­er­al boy­cott of NBC and its adver­tis­ers demand­ing that the racist real­i­ty tele­vi­sion per­son­al­i­ty Don­ald Trump be fired and a cam­paign for peo­ple to stop eat­ing at restau­rants that prof­it from the exploita­tion of work­ers in the food sup­ply chain? The only dif­fer­ence is that if the lat­ter is con­duct­ed by a union, they could be sued for triple the eco­nom­ic dam­ages of the boycott.
In the Friedrichs oral argu­ments, Chief Jus­tice Roberts said, ​"It's all mon­ey," when it comes to unions' free speech — tempt­ing grounds for chal­leng­ing the ban on sec­ondary boy­cotts as the case law on sol­i­dar­i­ty activism has always empha­sized mon­ey with­out even con­sid­er­ing speech. Find­ing a test case is tricky. Triple dam­ages could utter­ly bank­rupt a union, so under­stand­ably no union is eager to risk that.
For this rea­son, the food sup­ply chain boy­cott work I described ear­li­er is cur­rent­ly run not by unions, but by work­ers cen­ters like Brand­work­ers and the Coali­tion of Immokalee Work­ers (who are not exact­ly sit­ting on mil­lions of dol­lars). If sued, per­haps they could mount a fight on con­sti­tu­tion­al grounds?
Worth renewed con­sid­er­a­tion is a 2004 pro­pos­al from the Amer­i­can Fed­er­a­tion of Teach­ers for labor to spon­sor new ​"start-up unions" that ​"might enjoy greater strate­gic and tac­ti­cal flex­i­bil­i­ty and would have sub­stan­tial­ly less to lose." That was pro­posed dur­ing the debate on union form and struc­ture that pre­ced­ed the Change to Win split in the labor move­ment, and, sad­ly, prompt­ly for­got­ten. But it is more rel­e­vant than ever. Pro­vid­ing seed mon­ey to ​"start-up unions" that can chal­lenge, break and resist unjust labor laws could be very wise invest­ment of the ​"Scalia div­i­dend," the rev­enue unions were expect­ing to lose post-Friedrichs that now rep­re­sents ​"found" mon­ey for new organizing.
The whole damn sys­tem is out of order!
To be at all suc­cess­ful, a judi­cial activist agen­da must be joined by many more labor lawyers, schol­ars and orga­niz­ers call­ing out unjust areas of labor law and propos­ing plans to defy them — even if it ruf­fles some feath­ers. We also need more peo­ple writ­ing about how unfair the sys­tem is; it does help inex­orably shift pub­lic opin­ion about the need for change.
It's worth not­ing that this agen­da will require suing — or being sued by — the NLRB, which has qui­et­ly become a func­tion­al agency for work­ers rights of late. Just as Obama's Jus­tice Depart­ment declined to defend the Defense of Mar­riage Act while a par­ty to court chal­lenges against it, per­haps the NLRB could sig­nal that the inter­est­ing con­sti­tu­tion­al ques­tions raised by unions are wor­thy of judi­cial consideration?
Labor law, and the rules of the sys­tem, are rigged against work­ers. This call for a judi­cial activist agen­da for labor is explic­it­ly a call to ques­tion, chal­lenge and break the law where it works against us. In so doing, we will be break­ing up what remains of labor peace and help­ing foment more of the only thing that will save us: chaos, strife and unrest.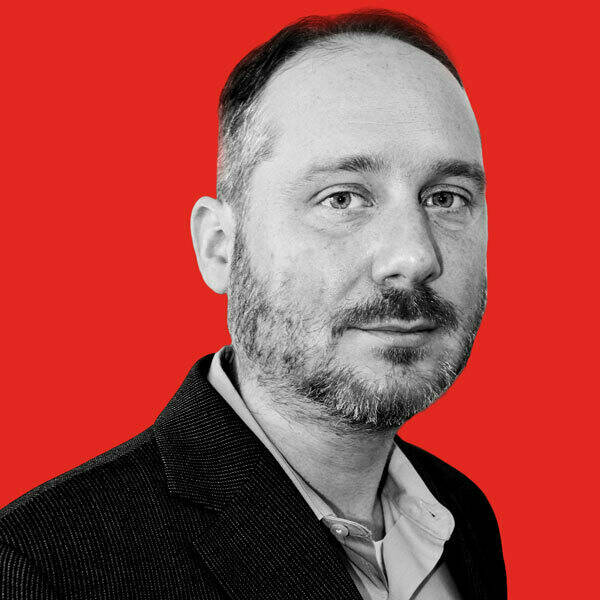 Shaun Rich­man
is an In These Times con­tribut­ing writer and the Pro­gram Direc­tor of the Har­ry Van Ars­dale Jr. School of Labor Stud­ies at SUNY Empire State Col­lege. His Twit­ter han­dle is @Ess_Dog.