Exas­per­at­ed orga­nized labor stal­warts like to remind Amer­i­ca that trade union­ists are ​"the peo­ple who brought you the week­end" — or the 40-hour work week, or the min­i­mum wage, or, well, Labor Day.

Trou­ble is, most peo­ple don't remem­ber how cru­cial labor was in push­ing Depres­sion-era politi­cians to cod­i­fy the basic fea­tures of Amer­i­can work­ing life we now take for grant­ed. Either they don't know any labor his­to­ry buffs, or they nev­er learned about work­ers' strug­gles in school.

That could soon change in Wis­con­sin, if Demo­c­ra­t­ic Gov­er­nor Jim Doyle signs a bill requir­ing the state's Super­in­ten­dent of Pub­lic Instruc­tion to include the his­to­ry of orga­nized labor and the col­lec­tive bar­gain­ing process in state social stud­ies stan­dards. Teach­ers draw on those stan­dards as they pre­pare stu­dents for stan­dard­ized tests.
Doyle has said he will sign the law. The mea­sure passed the Wis­con­sin Sen­ate on Octo­ber 27, sup­port­ed by all Democ­rats and three Repub­li­cans; it had already passed the state's assembly.
While the law does not man­date that labor his­to­ry be taught in schools, its pres­ence in state stan­dards means some schools will like­ly teach the sub­ject, and that the state will pro­vide assis­tance to schools that do.

Ken Ger­man­son, pres­i­dent emer­i­tus of the Wis­con­sin Labor His­to­ry Soci­ety (WLHS) and a long­time advo­cate for the law, said: ​"Our sons and daugh­ters deserve to know that the fruits of our labor were not hand­ed down to us by those in pow­er but rather won by the efforts of extra­or­di­nary peo­ple who sac­ri­ficed to pro­duce a bet­ter life for all of us."

Wis­con­sin, along with oth­er upper Mid­west­ern states, has played a cen­tral, if not cru­cial role in Amer­i­can labor his­to­ry. Accord­ing to the Wis­con­sin State AFL-CIO Pres­i­dent David Newby:
Wis­con­sin is a state of many labor ​"firsts". Some of those include: cre­at­ing the first Work­ers Com­pen­sa­tion pro­gram (1911) which estab­lished a no-fault sys­tem to guar­an­tee that any injured work­er would have their med­ical care paid for and receive some com­pen­sa­tion for lost wages; pass­ing the first reg­u­lat­ed appren­tice­ship law (1911); and design­ing an Unem­ploy­ment Insur­ance pro­gram (1932) that issued the first [unem­ploy­ment] check in the entire nation. We were one of the first states to pass fam­i­ly and med­ical leave rights (1988) before that leg­is­la­tion was enact­ed on the fed­er­al lev­el.

Wis­con­sin work­ers also gave their lives while fight­ing for more humane work­ing con­di­tions. In Mil­wau­kee, sev­er­al work­ers (along with a bystander and a child) were killed by the State Mili­tia dur­ing a march in 1886 to lim­it the work­day to eight hours, a demand which was con­sid­ered rad­i­cal at that time. That right was not won until the 1930s.

In a let­ter rebut­ting an edi­to­r­i­al in The Dunn Coun­ty News, New­by not­ed how appro­pri­ate it is that schools may soon be teach­ing labor his­to­ry: ​"Pub­lic schools exist because the labor move­ment cham­pi­oned Horace Mann's call for free, uni­ver­sal edu­ca­tion. Orga­nized labor suc­cess­ful­ly chal­lenged the elites who argued that access to edu­ca­tion should be based only on wealth and intel­lect."

Of course, his­to­ry lessons shouldn't be aim­less tours down mem­o­ry lane. Those who suc­cess­ful­ly pushed for the law, includ­ing WLHS Pres­i­dent Steven Cupery, believe arm­ing stu­dents with the knowl­edge of labor strug­gles will help them secure sta­ble futures.
"The stan­dard of liv­ing we have enjoyed for decades is being threat­ened," Cupery told the Wis­con­sin State Sen­ate Com­mit­tee on Edu­ca­tion in July. ​"It is impor­tant that our youth are equipped with the lessons of his­to­ry and eco­nom­ics that are embod­ied in the expe­ri­ences of Wis­con­sin and Amer­i­can workers."
Of course, there's no guar­an­tee that stu­dents will remem­ber the labor his­to­ry they learn in grade school. But if they do, maybe aging Wis­con­sin union­ists won't have to keep remind­ing young­sters that orga­nized labor is about as Amer­i­can as apple pie. Or, at least, the weekend.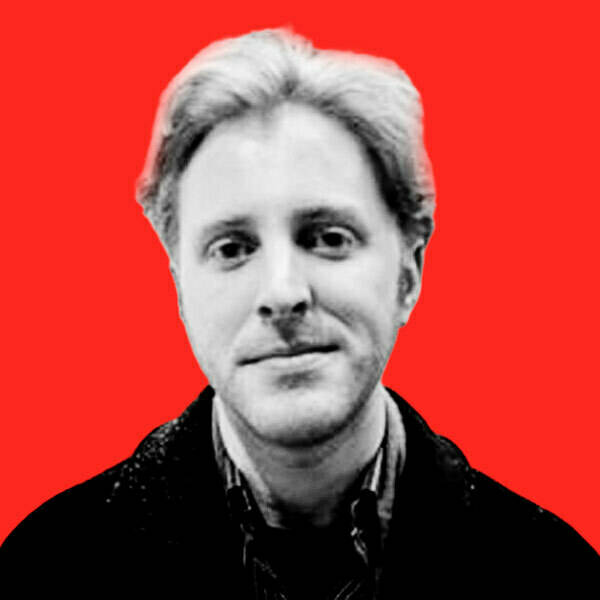 Jere­my Gantz is a con­tribut­ing edi­tor at the mag­a­zine. He is the edi­tor of The Age of Inequal­i­ty: Cor­po­rate America's War on Work­ing Peo­ple (2017, Ver­so), and was the Web/​Associate Edi­tor of In These Times from 2008 to 2012.