Don't Blame the Left for Political Violence in America: The Problem Lies with the Right
Attempts to place blame on left-wing movements aren't just wrong—they overlook the real scourge of racist violence.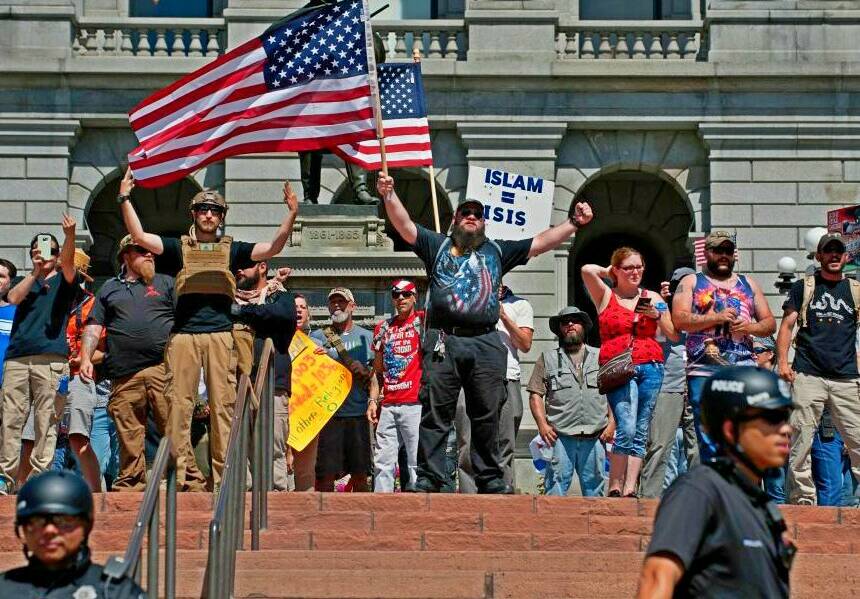 The nar­ra­tive is all too pre­dictable. Fol­low­ing the hor­rif­ic act of polit­i­cal vio­lence in Vir­ginia, which left House Major­i­ty Whip Steve Scalise (R‑La.) in crit­i­cal con­di­tion and three oth­ers wound­ed, infor­ma­tion on the shoot­er James T. Hodgkin­son began to cir­cu­late, ten­u­ous­ly link­ing him to the Bernie Sanders cam­paign. With­out miss­ing a beat, media com­men­ta­tors start­ed fil­ing their takes, fram­ing this attack as a direct out­growth of Sanders' left-wing pol­i­tics and anti-estab­lish­ment rhetoric.
Railing against the ruling class, Democratic establishment and corporate media—as Bernie Sanders has done—may be outside the mainstream political vocabulary in the United States, but it does not in any way amount to a call for violence.
In a New York Times piece enti­tled ​"Attack Tests Move­ment Sanders Found­ed," Yamiche Alcin­dor writes:
Long before the shoot­ing on Wednes­day, some of Mr. Sanders' sup­port­ers had earned a bel­liger­ent rep­u­ta­tion for their crit­i­cism of Hillary Clin­ton, the Demo­c­ra­t­ic Par­ty and oth­ers who they believed dis­agreed with their ideas. Sanders fans, some­times referred to deroga­to­ri­ly as ​'Bernie Bros' or ​'Bernie Bots,' at times harassed reporters cov­er­ing Mr. Sanders and flood­ed social media with angry posts direct­ed at the ​'cor­po­rate media,' a term often used by the senator.

The sus­pect in the shoot­ing in Vir­ginia put a new spot­light on the rage buried in some cor­ners of the pro­gres­sive left.
At CNN, Peter Bergen and David Ster­man warn of ​"the very strong pos­si­bil­i­ty the shoot­ing was an act of left­ist ter­ror­ism." They go on to offer a run­down of the left bogey­men com­mon­ly propped up by U.S. media — the Black Pan­thers, Weath­er Under­ground and 1970's ​"eco ter­ror­ists" — link­ing the acts car­ried out by these groups to the shoot­ing in Virginia.
And the Kansas City Star's Judy L. Thomas claims the shoot­ing ​"high­lights a trend that ter­ror­ism experts have been mon­i­tor­ing in recent months: the ramp­ing up of vio­lence com­mit­ted by the left." The piece goes on to uncrit­i­cal­ly quote for­mer neo-Nazi orga­niz­ers and oth­er far-right com­men­ta­tors who place blame for the attack direct­ly on Sanders and the Left.
Read­ing all this, you'd be for­giv­en for con­clud­ing that a scourge of left-wing inspired vio­lence is plagu­ing the Unit­ed States — with the Vir­ginia shoot­ing just the lat­est exam­ple. This is sim­ply not true.
The Kansas City Star piece, while warn­ing of a ​"dis­turb­ing increase in left-wing vio­lence," cites no oth­er exam­ples besides the shoot­ing in Vir­ginia. For a ​"left-wing ter­ror­ism expert," the author turns to a rep­re­sen­ta­tive of the Anti-Defama­tion League, an orga­ni­za­tion with a his­to­ry of endors­ing sur­veil­lance of Mus­lims and crack­downs on Pales­tin­ian jus­tice organizers.
And at this point, there isn't a bit of evi­dence con­nect­ing Hodgkin­son to any larg­er scale plot to car­ry out attacks. Rather, all signs point to Hodgkin­son hav­ing act­ed entire­ly alone. Reports from those who knew him describe Hodgkin­son as a soli­tary and angry indi­vid­ual, large­ly dis­con­nect­ed from his community.
Yet, media out­lets con­tin­ue to place some lev­el of respon­si­bil­i­ty for the atro­cious attack on the move­ment sparked by Bernie Sanders' pres­i­den­tial run, or the broad­ly-defined ​"Left". This nar­ra­tive implies that the Left has the same prob­lem with polit­i­cal vio­lence as the Right. But this is a false equivalency.
In the days imme­di­ate­ly fol­low­ing Pres­i­dent Trump's elec­tion, hate crimes in the Unit­ed States soared, reach­ing near­ly 900 nation­wide. Since then, the self-described ​"alt-right" move­ment and its cohort of fas­cists, racists and white suprema­cists of all stripes have only been embold­ened by hav­ing Trump and white nation­al­ist Steve Ban­non in the White House.
The lev­el of vio­lent hate crimes com­mit­ted in recent months is stag­ger­ing.
In late May, white suprema­cist Jere­my Joseph Chris­t­ian killed two men and injured anoth­er with a knife after an alter­ca­tion in which he yelled Islama­pho­bic epi­thets at two teenage women, one wear­ing a head­scarf, on a com­muter train. Chris­t­ian had a his­to­ry of spout­ing white suprema­cist views online. This attack came just a day before after anoth­er racial­ly moti­vat­ed stab­bing of a black man by Antho­ny Robert Ham­mond in Clear­lake, California.
On May 20, anoth­er white man killed 23-year-old Richard W. Collins III on the Uni­ver­si­ty of Maryland's Col­lege Park cam­pus. The killer belonged to white suprema­cist groups on social media. In March, Deep Rai, a Sikh man, was shot out­side of his Wash­ing­ton house by an attack­er who screamed at him to ​"go back to your coun­try." This came just days after anoth­er inci­dent in Kansas in which an attack­er entered a bar and began shoot­ing, telling his vic­tims, includ­ing two Indi­an men, to ​"get out of my coun­try." One of those shot, Srini­vas Kuchib­hot­la, lat­er died.
These are but a hand­ful of exam­ples of the hor­ren­dous acts com­mit­ted by the vio­lent, vig­i­lante right wing in this coun­try. These attacks are becom­ing all-too-com­mon, and yet they rarely rise to meet the lev­el of media atten­tion now being cen­tered on the shoot­ing in Virginia.
But the scourge of vio­lent, right-wing extrem­ism in the Unit­ed States goes back much fur­ther. Since its found­ing, this coun­try has been built on the backs of enslaved and Native peo­ple, in a sys­tem cod­i­fied by racism and eco­nom­ic inequal­i­ty. Xeno­pho­bia, fear of the ​"oth­er" and the pro­tec­tion of a white iden­ti­ty are dark tra­di­tions that peo­ple of all back­grounds face every day. This his­to­ry of hate, vio­lence and plun­der will have to be rec­og­nized and dealt with before we can move beyond such sick­en­ing offenses.
These recent attacks from the right have come on the heels of the elec­tion of a pres­i­dent who, dur­ing the cam­paign, repeat­ed­ly incit­ed vio­lence and offered to pay the legal fees of his sup­port­ers who would car­ry it out. The South­ern Pover­ty Law Cen­ter, which has tracked the sharp rise in hate crimes, refers to this recent phe­nom­e­non as ​"The Trump Effect."
Rail­ing against the rul­ing class, Demo­c­ra­t­ic estab­lish­ment and cor­po­rate media — as Bernie Sanders has done — may be out­side the main­stream polit­i­cal vocab­u­lary in the Unit­ed States, but it does not in any way amount to a call for violence.
In fact, false­ly paint­ing such prin­ci­pled stands as ​"vio­lence" has a long and shame­ful his­to­ry in the Unit­ed States, used by the gov­ern­ment to bring down Left move­ments, from the McCarthy-era Red Scare to COINTELPRO's hunt­ing of the Black Pan­thers and social­ists to the more recent infil­tra­tion and sur­veil­lance of the Occu­py Wall Street and Black Lives Mat­ter movements.
The type of racist polit­i­cal vio­lence we're see­ing is not inevitable. But to stop it, we'll need to reclaim anti-estab­lish­ment pol­i­tics from the Right and offer a real alter­na­tive: a Left move­ment capa­ble of tak­ing on both sys­temic racism and eco­nom­ic inequal­i­ty by rep­re­sent­ing the inter­ests of work­ing peo­ple every­where. False nar­ra­tives not only under­es­ti­mate the threats we face, but under­mine this nec­es­sary polit­i­cal alter­na­tive from the left.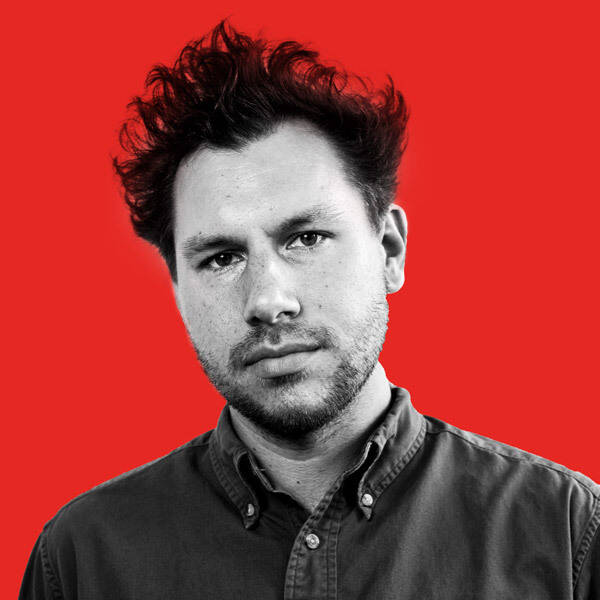 Miles Kampf-Lassin, a grad­u­ate of New York Uni­ver­si­ty's Gal­latin School in Delib­er­a­tive Democ­ra­cy and Glob­al­iza­tion, is a Web Edi­tor at In These Times. Fol­low him on Twit­ter @MilesKLassin