When health facil­i­ties ignore the qual­i­ty-of-care con­cerns of nurs­es, whether involv­ing nurse-patient staffing ratios or infec­tion con­trol prac­tices, peo­ple die or get ill needlessly.
Now, as report­ed by the AFL-CIO Now Blog, those dan­gers now face patients who are expect­ed to seek treat­ment for swine flu/​H1N1 virus at many health­care facil­ties, as shown by a new sur­vey of 190 hos­pi­tal in nine states from Cal­i­for­nia to Maine. The study was done by by the Cal­i­for­nia Nurs­ing Association/​National Nurs­es Orga­niz­ing Committee.
And now there are ear­ly signs that hos­pi­tals are start­ing to fire some nurs­es who com­plain about dan­ger­ous con­di­tions, the labor group says.
All this comes on top of a dis­turb­ing new report by a White House sci­ence advi­so­ry pan­el, which last week report­ed that up to 50 per­cent of the pub­lic could become infect­ed, with as many as 90,000 peo­ple poten­tial­ly dying from the disease.
That adds to as many as 200,000 patients a year who already die from med­ical mis­takes and infec­tions in hos­pi­tals each year, accord­ing a new series by the San Fran­cis­co Chron­i­cle and Hearst Cor­po­ra­tion, ​"Dead by Mistake"
So, giv­en the threat of the pan­dem­ic and the ongo­ing cri­sis in safe hos­pi­tal care, it's espe­cial­ly dis­turb­ing to see how wide­spread the lack of an effec­tive response is in the nation's front-line facil­i­ties, endan­ger­ing both patients and staff:
As we approach flu sea­son, a sur­vey of

190

health care facil­i­ties in nine states finds a

"dis­turb­ing num­ber of our nation's health­care facil­i­ties are not pre­pared for the com­ing H1N1/​swine flu pandemic."

The sur­vey…found wide gaps in safe­ty gear, infec­tion con­trol train­ing and post-expo­sure procedures.

At more than one-fourth of the hos­pi­tals, nurs­es cite inad­e­quate iso­la­tion of swine flu patients, increas­ing the risk of infec­tion to others.
Nurs­es at

15

per­cent of hos­pi­tals do not have access to the prop­er res­pi­ra­tor masks, expos­ing nurs­es and patients to infection.
At up to

40

per­cent of the hos­pi­tals, nurs­es are expect­ed to re-use masks, in vio­la­tion of Cen­ters for Dis­ease Con­trol and Pre­ven­tion guidelines.
Instead of respond­ing to these vital con­cerns, health­care facil­i­ties seem to be ignor­ing them or, in some cas­es, fir­ing those bear­ing the bad news. As a result, accord­ing to the AFL-CIO Now blog and oth­er news accounts, nurs­es took to the street in protest ear­li­er in August in San Francisco:
More than 100 nurs­es, wear­ing sur­gi­cal masks and car­ry­ing signs that read ​"Nurs­es and Patients Demand Swine Flu Pro­tec­tion," ral­lied Wednes­day at the Uni­ver­si­ty of Cal­i­for­nia at San Fran­cis­co (UCSF) Med­ical Cen­ter to spot­light unsafe prac­tices in treat­ing H1N1 (swine) flu patients and pro­tect­ing health care work­ers and oth­er patients.

The nurs­es, mem­bers of the Cal­i­for­nia Nurs­es Association/​National Nurs­es Orga­niz­ing Com­mit­tee (CNA/NNOC), also protest­ed the recent fir­ing by UCSF of an RN who blew the whis­tle on unsafe patient care involv­ing swine flu at the facility.
As the AFL-CIO Now blog also reported:
Says CNA/NNOC co-Pres­i­dent Deb­o­rah Burg­er, RN: ​"Hos­pi­tals across Cal­i­for­nia — and pos­si­bly the entire coun­try — are putting reg­is­tered nurs­es and oth­er front-line care­givers at risk by inad­e­quate­ly prepar­ing for this pan­dem­ic. If hos­pi­tals do not take urgent pre­cau­tions to reverse this lack of prepa­ra­tion, we may see our health care facil­i­ties become vec­tors for infec­tions. That is espe­cial­ly wor­ri­some for hos­pi­tal patients who already have com­pro­mised immune sys­tems, and our nurs­es who may be unable to respond because of their own sickness."

The nurse who was fired for speak­ing out, says CNA/NNOC, recent­ly start­ed work­ing at the facil­i­ty when she was exposed to the virus in June. While still suf­fer­ing from the infec­tion, she protest­ed to man­age­ment about inad­e­quate hos­pi­tal safe­ty stan­dards that she felt con­tributed to her ill­ness. Ulti­mate­ly, the RN was fired in, what CNA/NNOC calls, retal­i­a­tion against a swine flu whistle-blower.
Now Burg­er warns that hos­pi­tals could become ​"vec­tors of infec­tion, with inad­e­quate patient pro­tec­tions lead­ing to a spread of the pan­dem­ic among oth­er patients, their friends, fam­i­ly, and care­givers and the sur­round­ing community."
She adds, ​"What we're hear­ing from around the coun­try is dan­ger­ous to patient health and safe­ty, but with smart and clin­i­cal­ly appro­pri­ate lead­er­ship we can fix poli­cies in time for the upcom­ing pandemic."
Some facil­i­ties that have a strong union pres­ence and a good man­age­ment-work­er part­ner­ship, such as Kaiser Per­ma­nente, are cred­it­ed by nurs­ing lead­ers for tak­ing effec­tive mea­sures. But if many hos­pi­tals and nurs­ing homes still won't lis­ten to the nurs­es who work there, we all could be in deep trouble.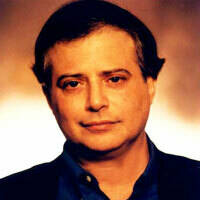 Art Levine
, a con­tribut­ing edi­tor of
The Wash­ing­ton Month­ly
, has writ­ten for
Moth­er Jones
,
The Amer­i­can Prospect
,
The New Repub­lic, The Atlantic
, Slate​.com, Salon​.com and numer­ous oth­er publications.