When health facilities ignore the quality-of-care concerns of nurses, whether involving nurse-patient staffing ratios or infection control practices, people die or get ill needlessly.
Now, as reported by the AFL-CIO Now Blog, those dangers now face patients who are expected to seek treatment for swine flu/​H1N1 virus at many healthcare facilties, as shown by a new survey of 190 hospital in nine states from California to Maine. The study was done by by the California Nursing Association/​National Nurses Organizing Committee.
And now there are early signs that hospitals are starting to fire some nurses who complain about dangerous conditions, the labor group says.
All this comes on top of a disturbing new report by a White House science advisory panel, which last week reported that up to 50 percent of the public could become infected, with as many as 90,000 people potentially dying from the disease.
That adds to as many as 200,000 patients a year who already die from medical mistakes and infections in hospitals each year, according a new series by the San Francisco Chronicle and Hearst Corporation, ​"Dead by Mistake"
So, given the threat of the pandemic and the ongoing crisis in safe hospital care, it's especially disturbing to see how widespread the lack of an effective response is in the nation's front-line facilities, endangering both patients and staff:
As we approach flu season, a survey of

190

health care facilities in nine states finds a

"disturbing number of our nation's healthcare facilities are not prepared for the coming H1N1/​swine flu pandemic."

The survey…found wide gaps in safety gear, infection control training and post-exposure procedures.

At more than one-fourth of the hospitals, nurses cite inadequate isolation of swine flu patients, increasing the risk of infection to others.
Nurses at

15

percent of hospitals do not have access to the proper respirator masks, exposing nurses and patients to infection.
At up to

40

percent of the hospitals, nurses are expected to re-use masks, in violation of Centers for Disease Control and Prevention guidelines.
Instead of responding to these vital concerns, healthcare facilities seem to be ignoring them or, in some cases, firing those bearing the bad news. As a result, according to the AFL-CIO Now blog and other news accounts, nurses took to the street in protest earlier in August in San Francisco:
More than 100 nurses, wearing surgical masks and carrying signs that read ​"Nurses and Patients Demand Swine Flu Protection," rallied Wednesday at the University of California at San Francisco (UCSF) Medical Center to spotlight unsafe practices in treating H1N1 (swine) flu patients and protecting health care workers and other patients.

The nurses, members of the California Nurses Association/​National Nurses Organizing Committee (CNA/NNOC), also protested the recent firing by UCSF of an RN who blew the whistle on unsafe patient care involving swine flu at the facility.
As the AFL-CIO Now blog also reported:
Says CNA/NNOC co-President Deborah Burger, RN: ​"Hospitals across California — and possibly the entire country — are putting registered nurses and other front-line caregivers at risk by inadequately preparing for this pandemic. If hospitals do not take urgent precautions to reverse this lack of preparation, we may see our health care facilities become vectors for infections. That is especially worrisome for hospital patients who already have compromised immune systems, and our nurses who may be unable to respond because of their own sickness."

The nurse who was fired for speaking out, says CNA/NNOC, recently started working at the facility when she was exposed to the virus in June. While still suffering from the infection, she protested to management about inadequate hospital safety standards that she felt contributed to her illness. Ultimately, the RN was fired in, what CNA/NNOC calls, retaliation against a swine flu whistle-blower.
Now Burger warns that hospitals could become ​"vectors of infection, with inadequate patient protections leading to a spread of the pandemic among other patients, their friends, family, and caregivers and the surrounding community."
She adds, ​"What we're hearing from around the country is dangerous to patient health and safety, but with smart and clinically appropriate leadership we can fix policies in time for the upcoming pandemic."
Some facilities that have a strong union presence and a good management-worker partnership, such as Kaiser Permanente, are credited by nursing leaders for taking effective measures. But if many hospitals and nursing homes still won't listen to the nurses who work there, we all could be in deep trouble.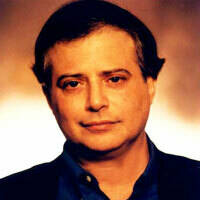 Art Levine
, a contributing editor of
The Washington Monthly
, has written for
Mother Jones
,
The American Prospect
,
The New Republic, The Atlantic
, Slate​.com, Salon​.com and numerous other publications.