Long Island Serial Killings Center Stage at International Day to End Violence Against Sex Workers
Reader donations, many as small as just $1, have kept In These Times publishing for 45 years. Once you've finished reading, please consider making a tax-deductible donation to support this work.
Police have spent this week combing a snow-dusted Long Island beach where they've found the remains of four women, thought to include sex workers targeted by a serial killer who met the women on Craigslist.
They had originally thought bones might belong to Shannan Gilbert, a 24-year-old who fled in terror from a client's house nearby eight months ago and hasn't been seen since. Forensic analysis found the bones so far do not include Gilbert's, but could belong to another disappeared escort, Megan Waterman.

Gilbert's is among the names read out by sex workers and advocates last night in Manhattan at the seventh annual International Day to End Violence Against Sex Workers, sponsored by the Urban Justice Center's Sex Worker Project and a host of partner organizations. The event was founded in 2003 by sex worker activist Robin Few.
Organizers say the stigma and criminalization suffered by sex workers makes them prime targets for predators and psychopaths. They are typically afraid to go to law enforcement, and if they do they will likely be ignored or even arrested themselves. Organizers say no one should deal with these conditions in the course of their work.
They point to ​"Green River" serial killer Gary Ridgway, who strangled numerous sex workers in the Seattle area starting in 1982. He said:
I picked prostitutes as my victims because I hate most prostitutes and I did not want to pay them for sex…I also picked prostitutes as victims because they were easy to pick up without being noticed. I knew they would not be reported missing right away and might never be reported missing.
In a recent news interview, another New York serial killer who murdered 17 sex workers, Joel Rifkin, nonchalantly described strangling and dissecting prostitutes if they ripped him off or otherwise gave him a ​"bad night."
Titillating news coverage focused largely on these perpetrators, their gruesome habits and the science of psychopathology. Relatively little ink or air time was devoted to the victims or the fact that sex workers are so disproportionately vulnerable to such predators.
Meanwhile when 11 African-American sex workers turned up murdered in impoverished Chicago south side neighborhoods in the late 1990s, there was relatively little media attention, public outcry or law enforcement attention…even as the unrelated murders of several white women who were not sex workers around the same time became media sensations.
Sex workers point out that serial killings are just the most extreme version of the violence that they suffer on a regular basis at the hands of customers.
A report by the Sex Workers Project at the Urban Justice Center found that 80% of New York City street-based sex workers interviewed had experienced or been threatened with violence while working; 27% had been victimized by police.
And the problem is even worse in developing countries where many women and children – particularly migrants from even poorer countries – turn to sex work without any other viable means to survive, or are forced into it as victims of human trafficking. A bulletin from the World Health Organization notes that such women are particularly vulnerable to HIV infection acquired during forced unprotected and violent sex.
Many women in sex work experience violence on the streets, on the job or in their personal lives, which increases their vulnerability to HIV and other health concerns. For example, research from Bangladesh, Namibia, India and elsewhere shows that many sex workers, particularly those who work on the streets, report being beaten, threatened with a weapon, slashed, choked, raped and coerced into sex.
The document quotes a 22-year-old Asian sex worker:
I get detained because I don't have a passport… they photograph you, ask for money, if you don't give it [police] demand a subbotnik [unprotected and unpaid sex] … it's like that for me every time, and if I don't agree, then I get beaten, with fists, and they're vulgar with me … once they took me by the hair and pushed me into their car, saying: if you tell anyone, we'll plant drugs on you.
In January 2011, the Urban Justice Center will hold events as part of National Slavery and Human Trafficking Prevention Month.
Your donation makes In These Times possible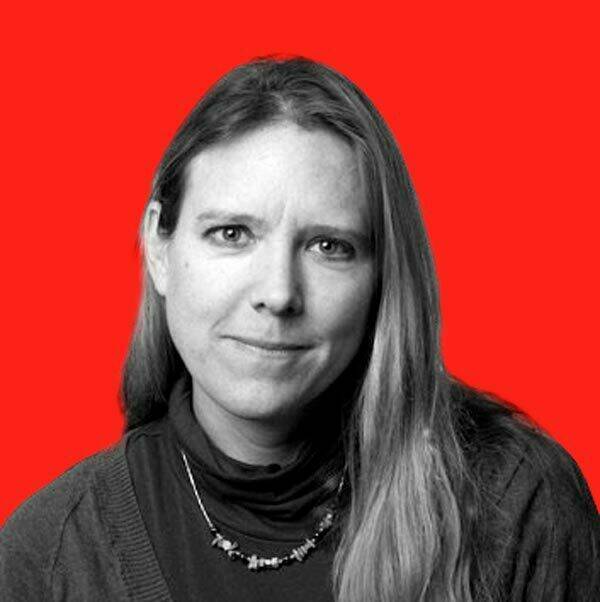 Kari Lydersen
is a Chicago-based reporter, author and journalism instructor, leading the Social Justice
&
amp; Investigative specialization in the graduate program at Northwestern University. She is the author of Mayor
1
%: Rahm Emanuel and the Rise of Chicago's
99
%.