Losing Liberal Arts
Liberal arts education and the growing class divide.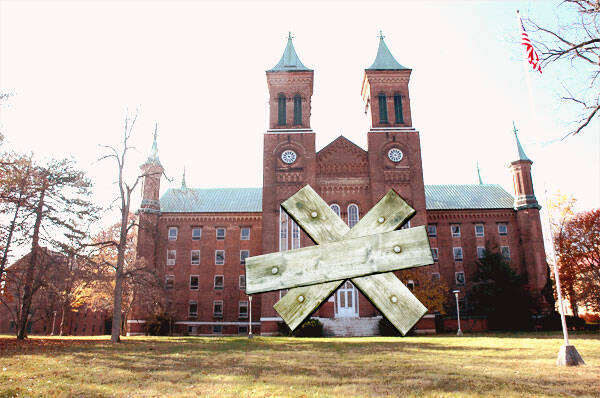 At the end of the 2007 – 2008 aca­d­e­m­ic year, shrink­ing enroll­ment and a bud­get cri­sis forced Anti­och Col­lege to close its doors after 156 years of pro­gres­sive lib­er­al arts edu­ca­tion. Oth­er lib­er­al arts col­leges and pro­grams are under sim­i­lar stress. Uni­ver­si­ty of Cal­i­for­nia-San­ta Cruz is not accept­ing appli­ca­tions to its His­to­ry of Con­scious­ness for the 2010 – 2011 aca­d­e­m­ic year. God­dard Col­lege under­went dra­mat­ic restruc­tur­ing in 2002, and the New Col­lege of Cal­i­for­nia end­ed oper­a­tions in 2008. These loss­es are emblem­at­ic of the hard­ships fac­ing lib­er­al arts and human­i­ties programs.
By making a well-rounded education available only to the elite, we move one step closer to a society of two classes: one taught to think and rule and another groomed to follow and obey.
In light of ris­ing costs, stu­dents fear lib­er­al arts degrees are not worth the price tag. Con­se­quent­ly, inter­est in the lib­er­al arts and human­i­ties is on the wane, and the edu­ca­tion they pro­vide runs the risk of becom­ing restrict­ed to elites who are rich in cap­i­tal – cul­tur­al and oth­er­wise. The lib­er­al arts are not the only source of a valu­able edu­ca­tion, but they place an unpar­al­leled empha­sis on crit­i­cal think­ing, inte­grat­ed learn­ing and civic engage­ment. The grow­ing inac­ces­si­bil­i­ty threat­ens to deep­en the divide between a well-edu­cat­ed elite (once called the rul­ing class) and a tech­ni­cal­ly pro­fi­cient, but less broad­ly edu­cat­ed, mid­dle and work­ing class.
In the face of finan­cial inse­cu­ri­ty, stu­dents, col­leges and uni­ver­si­ties have begun to cal­cu­late the val­ue of high­er edu­ca­tion in terms of the ​"bot­tom line." As tuition sky­rock­ets and edu­ca­tion becomes more unaf­ford­able, stu­dents want assur­ances that their degrees will ben­e­fit them finan­cial­ly. A 2004 UCLA sur­vey of incom­ing fresh­men at 700 col­leges and uni­ver­si­ties report­ed that the top rea­sons cho­sen for going to col­lege includ­ed ​"to get train­ing for a spe­cif­ic career" (74.6 per­cent), ​"to be able to get a bet­ter job" (71.8 per­cent), and/​or ​"to be able to make more mon­ey" (70.1 per­cent). Mean­while, over the last 25 years tuition has risen by 440 per­cent – more than four times the rate of inflation.
A col­lege degree is no longer a depend­able tick­et to a mid­dle-class lifestyle. Though a 2006 study com­mis­sioned by the Asso­ci­a­tion of Amer­i­can Col­leges & Uni­ver­si­ties showed that busi­ness lead­ers seek employ­ees with a wide base of skills and knowl­edge, recent grad­u­ates are not find­ing a high­er edu­ca­tion advan­ta­geous amid the eco­nom­ic down­turn. The job mar­ket for col­lege grad­u­ates dropped 40 per­cent in 2009, accord­ing to a Michi­gan State Uni­ver­si­ty study of 2,500 com­pa­nies nation­wide. For many grad­u­ates lucky enough to find employ­ment, the reces­sion has meant tak­ing low-pay­ing retail or cus­tomer ser­vice jobs while strug­gling to pay off stu­dent loans.
Mean­while, col­leges and uni­ver­si­ties are explic­it­ly gear­ing their cur­ric­u­la toward the job mar­ket, includ­ing tai­lor­ing aca­d­e­m­ic pro­grams toward the needs of local cor­po­ra­tions. Macalester Col­lege Pres­i­dent Bri­an Rosen­berg pre­dicts that ​"20 years from now there will be few­er col­leges that fall under the cat­e­go­ry of small res­i­den­tial lib­er­al arts col­leges." Data on emerg­ing trends seems to agree. In an arti­cle in Inside High­er Ed, ​"The Case of the Dis­ap­pear­ing Lib­er­al Arts Col­lege," Roger G. Bald­win and Vic­ki L. Bak­er write that ​"nation­al data on lib­er­al arts col­leges sug­gest that their num­bers are decreas­ing as many evolve into ​'pro­fes­sion­al col­leges' or oth­er types of high­er edu­ca­tion institutions."
Some, like Mass­a­chu­setts High­er Edu­ca­tion Com­mis­sion­er Richard M. Free­land, hail this devel­op­ment. Free­land is part of a move­ment to con­nect lib­er­al arts and pro­fes­sion­al pro­grams through the inclu­sion of intern­ships, prac­ti­cal skill devel­op­ment, study abroad pro­grams and expe­ri­en­tial edu­ca­tion. He argues that advo­ca­cy for a stronger empha­sis on prac­ti­cal skills can com­ple­ment the tra­di­tion­al goals of lib­er­al learning.
Yet, it is unclear if lib­er­al arts col­leges will be able to under­go this trans­for­ma­tion and retain their core mis­sions. ​"Whether you can sus­tain the inten­si­ty of focus on the lib­er­al arts por­tion while still doing all those oth­er things is an open ques­tion," says Rosenberg.
As col­leges and uni­ver­si­ties strive to become more prof­itable, fac­ul­ty are cop­ing with their own eco­nom­ic squeeze. Over the past three decades, col­leges and uni­ver­si­ties have replaced tenure-track fac­ul­ty posi­tions with con­tract posi­tions, often part-time. In his 2008 book The Last Pro­fes­sors: The Cor­po­rate Uni­ver­si­ty and the Fate of the Human­i­ties (Ford­ham Uni­ver­si­ty Press), Ohio State Uni­ver­si­ty Eng­lish pro­fes­sor Frank Donoghue writes that tenure-track and tenured pro­fes­sors now make up only 35 per­cent of col­lege fac­ul­ty, and that num­ber is steadi­ly falling. He notes that the decline in tenured posi­tions has dis­pro­por­tion­ate­ly affect­ed fac­ul­ty in lib­er­al arts and human­i­ties pro­grams, which lack the gov­ern­ment and pri­vate fund­ing enjoyed by oth­er depart­ments. In turn, aspir­ing pro­fes­sors are becom­ing dis­cour­aged by the prospect of jug­gling mul­ti­ple aca­d­e­m­ic adjunct posi­tions for lit­tle pay and no job security.
The cur­rent reces­sion has great­ly ampli­fied exist­ing pres­sures on lib­er­al arts and human­i­ties pro­grams. Thomas H. Ben­ton writes in his Chron­i­cle of High­er Edu­ca­tion arti­cle ​"Grad­u­ate School in the Human­i­ties: Just Don't Go," that uni­ver­si­ties have ​"his­tor­i­cal­ly tak­en advan­tage of reces­sions to bring aus­ter­i­ty to teach­ing" through hir­ing freezes, ear­ly retire­ments, and the replace­ment of tenured fac­ul­ty with adjuncts. He writes, ​"When the reces­sion ends, the hir­ing freezes will become per­ma­nent, since depart­ments will have demon­strat­ed that they can func­tion with few­er tenured fac­ul­ty members."
Stu­dents, too, are like­ly to face the long-last­ing con­se­quences of shrink­ing endow­ments at pri­vate col­leges and bud­get cuts at pub­lic institutions.
This past year, the direc­tor of finan­cial aid at Reed Col­lege tasked the admis­sions team to not send accep­tance let­ters to 100 schol­ar­ship stu­dents and instead find 100 stu­dents rich enough to pay $49,950 per year for tuition, room and board.
If lib­er­al arts col­leges such as Reed are unable to recov­er from finan­cial hard­ship, they risk los­ing their eco­nom­ic, social and eth­nic diversity.
In turn, stu­dents lack­ing a priv­i­leged back­ground may be denied access to a lib­er­al arts edu­ca­tion, regard­less of their achieve­ments or aspirations.
"Fig­ur­ing out a way with small­er endow­ments to pro­vide the finan­cial aid nec­es­sary to enroll an eco­nom­i­cal­ly diverse stu­dent body – and to pay for all the oth­er things that you have to pay for at a col­lege – is a very big chal­lenge," says Rosen­berg of Macalester College.
"One of the risks that we have to attend to is not becom­ing the edu­ca­tion­al equiv­a­lent of a BMW."
If a lib­er­al arts edu­ca­tion becomes a lux­u­ry, the impli­ca­tions for civ­il soci­ety are pro­found. A broad-based high­er edu­ca­tion pro­vides an envi­ron­ment that fos­ters the crit­i­cal think­ing skills that are the hall­mark of informed, respon­si­ble cit­i­zen­ship. Dis­par­i­ty in edu­ca­tion equals dis­par­i­ty in pow­er. By mak­ing a well-round­ed edu­ca­tion avail­able only to the elite, we move one step clos­er to a soci­ety of two class­es: one taught to think and rule and anoth­er groomed to fol­low and obey.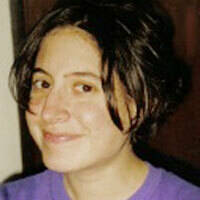 Valerie Sat­uren
is a free­lance writer based in Taco­ma, Wash. She writes about a vari­ety of social and polit­i­cal sub­jects, includ­ing edu­ca­tion, the envi­ron­ment and the Mid­dle East.