Helped by Schools' Social Justice Mission, University Dining Hall Workers Unionize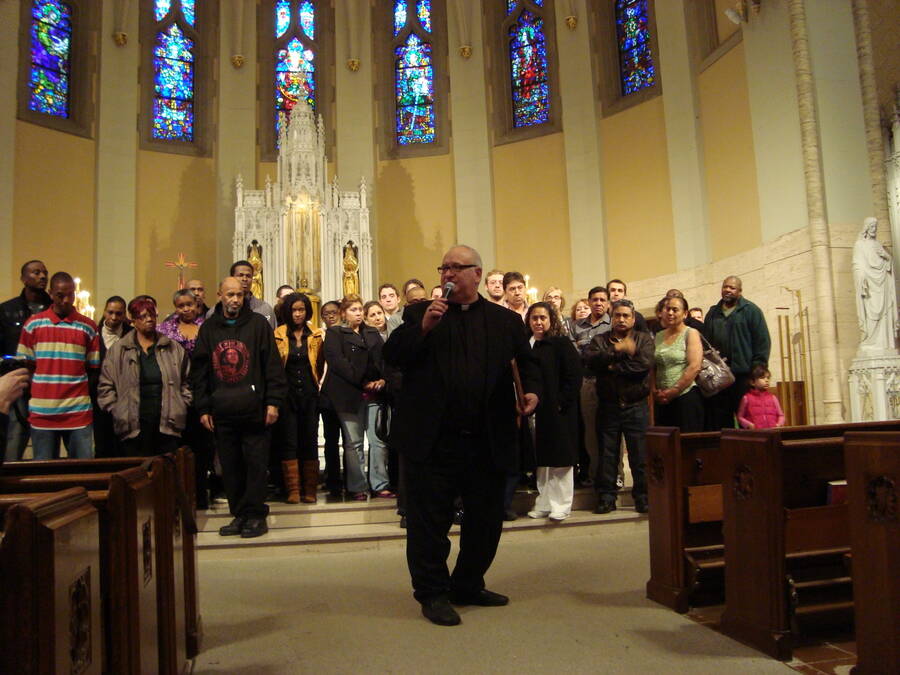 Grill cook Janet Irving has worked at the dining hall for Loyola University in Chicago for 26 years. But she still makes only $14 an hour, has no health insurance and gets little benefit for her seniority in scheduling shifts.
Issues like these are why the 204 workers from 16 countries decided to form a union. After an organizing campaign where they enjoyed widespread community support, on Nov. 16 the company, Aramark, agreed to recognize UNITE HERE Local 1 after 80 percent of workers signed union cards.
Contract negotiations will begin in coming months and Irving, 49, is confident that things will get a lot better for workers. ​"It's beautiful, it's great, only good things can happen now," she said.
She said workers will be surveyed to come up with specific demands for a wage increase, affordable health insurance, seniority rights and other issues. Currently Irving can't afford the health insurance Aramark offers, so she is uninsured and relies on the public county hospital for treatment for her heart condition.
Aramark had employed Loyola workers in the past and there was a union contract. Then another company, Bon Appetit Management Services, ran the cafeteria for six years.
Irving said workers tried to unionize several years ago but the effort was squashed by intimidation before it got off the ground. This time, she said, the key was keeping organizing secret until they had gained a critical mass. Loyola students and professors and Chicago interfaith and community groups also supported the workers, including at several public rallies.
"Without them we wouldn't have made it," said Irving, adding that continued support will be important as they negotiate their first contract. ​"Students, priests, the neighborhood, teachers – everybody stood behind us."
The unionizing drive was especially challenging because of the diversity of the workforce, including refugees and immigrants from Bosnia, Mexico, China and several African countries. Some of them had negative impressions of unions or heightened fears about repression because of situations in their own countries.
"Half of them were really scared, or didn't really understand what a union is all about," said Irving. ​"It was a little difficult, but we made it."
In October workers requested Aramark officially remain neutral regarding the union, which also meant they would recognize the union if a majority of workers signed cards. In early November the company agreed to these terms, likely swayed by the mass of support from others at the university and in the surrounding community. A letter from faculty to Aramark noted that:
In 2003 Aramark cafeteria workers walked off the job at the U.N. in New York, leaving Kofi Annan and thousands of others to find lunch on their own. More recently, the NLRB filed a suit against Aramark (profits of $1.3 billion last year) for withholding union dues in Philadelphia.

Students and faculty around the country have come out in support of Aramark employees seeking union representation, including American University in Washington D.C., Indiana University Pennsylvania, and others.

Why should Loyola students, faculty and staff care? Employees of LUC contractors are part of our community, and ought to be treated with the same fairness and respect that the university treats its own employees. What's good enough for Loyola ought to be good enough for everyone who works on our campuses. Loyola's mission, ​"dedicating ourselves to the Jesuit mission of serving faith and promoting justice," is something that should extend to each and every employee of our university, regardless of who signs the paycheck.
The Loyola victory isn't the only good news for university cafeteria workers this fall. In October, cafeteria workers at DePaul University also represented by UNITE Here Local 1 ratified a contract in a 68 – 0 vote that they say will mean big improvements in wages, benefits and job security. The union sums up the gains:
• Fully provided single-coverage health plan for 80 full-time workers by the end of the contract; and only $85 per month for full family coverage.
• Minimum wages of between $11.80 and $14.30 per hour (depending on job classification) for presently employed workers by the end of the contract. Right now workers make as little as $9.25 per hour.
• Contract language that protects immigrants from employer abuse, including clauses ensuring that the employees will not be disciplined for Social Security no-match letters, that the employer will limit immigration status checks to what I‑9 forms require, and that employees have a 2‑year window to return to their job in the case of immigration problems.
Both Loyola and DePaul are Catholic universities where social justice is held up as a core value. This provided leverage for students, cafeteria employees and supporters demanding the universities live up to their own values in how workers are treated. DePaul students have been carrying out a living wage campaign that included the delivery of a petition with 1,500 signatures to the university president last semester.
On its website, UNITE Here notes that the immigration protection language is especially important. It quotes Mexican worker Maryallana Nunez.
I have been working at DePaul University for over ten years as a Cold Prep Cook. Almost all of my co-workers are immigrants, and many of them are my family members. My sister, husband, mother, sister-in-law all work here and we are all immigrants from Mexico.

When we first started organizing our union, we wanted the same thing as anyone else; free health insurance, a living wage, and respect. But I was scared. I was scared that the bosses would try and use my co-workers' immigration status against them, that the bosses would try and get us in trouble if we spoke up.

We still fought, and we won. I am happy. I am very happy that we won free health insurance, but I am happier that we won protection for my family and all my co-workers who are immigrants. We don't have to be afraid to speak up anymore.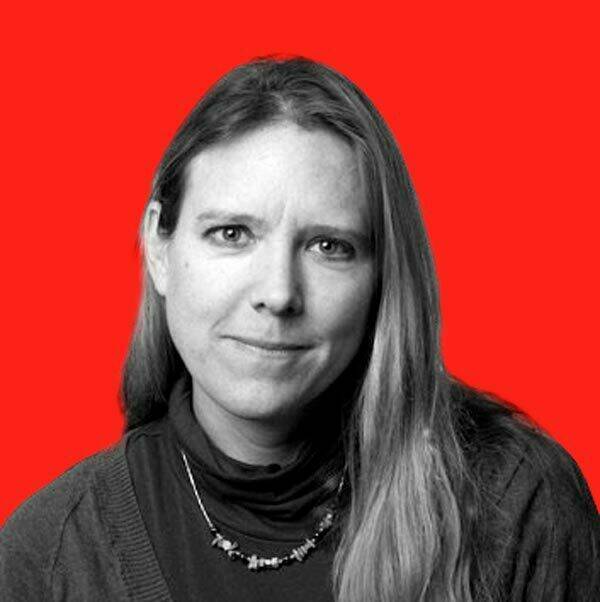 Kari Lydersen
is a Chicago-based reporter, author and journalism instructor, leading the Social Justice
&
amp; Investigative specialization in the graduate program at Northwestern University. She is the author of Mayor
1
%: Rahm Emanuel and the Rise of Chicago's
99
%.