Machinists Rapidly Unionizing Ikea Warehouses: 3 Down, 2 to Go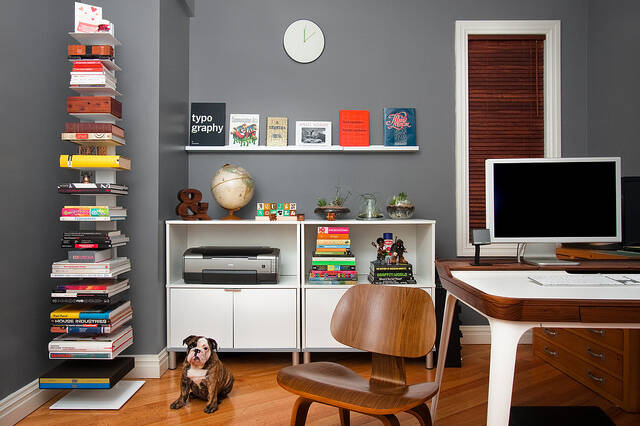 The Inter­na­tion­al Asso­ci­a­tion of Machin­ists and Aero­space Work­ers (IAM) gained inter­na­tion­al atten­tion in 2011 with its star­tling win in an elec­tion to rep­re­sent about 300 pro­duc­tion work­ers at an Ikea-owned plant in Danville, Va. It was the first-ever orga­niz­ing suc­cess at Ikea for a labor union in the Unit­ed States.
Inspired by that vic­to­ry, IAM has moved swift­ly to orga­nize Ikea's U.S. ware­hous­es and dis­tri­b­u­tion cen­ters, says IAM orga­niz­er Joe Flan­ders. Since the Danville vic­to­ry, the IAM has won three oth­er union elec­tions — in Per­ryville, Md., Savan­nah, Ga., and, most recent­ly, in West­hamp­ton, N.J. — and has cam­paigns under­way at Ikea's oth­er two U.S. dis­tri­b­u­tion centers.
Ikea fought the union­iza­tion efforts, but not as hard as it might have, say orga­niz­ers. Glob­al­ly, the Swedish fur­ni­ture giant has a mixed record on labor, espous­ing union-friend­ly poli­cies while some­times engag­ing in union suppression.
Help keep this report­ing pos­si­ble by mak­ing a dona­tion today.
IAM was cer­ti­fied Oct. 19 by the Nation­al Labor Rela­tions Board (NLRB) as the win­ner of a rep­re­sen­ta­tion elec­tion for 102 work­ers in New Jer­sey, accord­ing to NLRB spokesper­son Nan­cy Clee­land. In July, IAM won a vote at the Ikea Savan­nah dis­tri­b­u­tion cen­ter with a stun­ning 53 – 3 vote in favor of the union. And in its biggest vic­to­ry thus far, the Machin­ists suc­ceed­ed in an elec­tion last Jan­u­ary to rep­re­sent some 357 work­ers at an Ikea dis­tri­b­u­tion cen­ter in the small north­ern Mary­land town of Per­ryville, Clee­land confirms.
The three vic­to­ries rep­re­sent the major­i­ty of Ikea's five dis­tri­b­u­tion cen­ters in the Unites States, and the union has its eyes on the oth­er two, Flan­ders says. Orga­niz­ing cam­paigns are in the ear­ly stages at cen­ters in Tejon, Calif., and Tako­ma, Wash., and elec­tions there are like­ly to be held in 2013, he says.
Just as impor­tant, IAM has suc­ceed­ed in nego­ti­at­ing a first con­tract with IKEA that may well serve as a mod­el for the oth­er four dis­tri­b­u­tion cen­ters, says Justin Berrell, a Per­ryville work­er and union activist.
​"I think we did okay with our first con­tract—we had 87 per­cent approv­ing it when we had the rat­i­fi­ca­tion vote, so that speaks to how the mem­bers felt," Berrell says.
A ​"con­sid­er­able pay increase" was part of the con­tract, he adds, start­ing with $1.50 per hour raise in the first year, and an addi­tion­al 75 cents per hour in both the sec­ond and third years. With a pre-con­tract aver­age wage of about $14.50 an hour, the rais­es are mean­ing­ful in the take-home pay of union mem­bers, Berrell says.
The wage increas­es are impor­tant, but work­ers at the Per­ryville cen­ter are equal­ly con­cerned about issues like high turnover, exces­sive reliance on tem­po­rary staff and favoritism by man­agers, Berrell con­tin­ues. It's dif­fi­cult to resolve these issues quick­ly, he says, but the union is com­mit­ted to work­ing on them with ikea over the long term.
IAM's orga­niz­ing efforts in the region will con­tin­ue and Berrell says he was very pleased when union char­tered a new Machin­ists local that is intent on increas­ing union mem­ber­ship among dis­tri­b­u­tion work­ers in the mid-Atlantic region. IAM Local 460 was for­mal­ly estab­lished in November.
Both Berrell and Flan­ders say that Ikea's response to union orga­niz­ing at dis­tri­b­u­tion cen­ters has been muted.
On the one hand, Ikea hired the notably anti-union law firm Jack­son Lewis to rep­re­sent the com­pa­ny, but on the oth­er hand it did not employ the heavy-hand­ed tech­niques often seen in efforts to sup­press orga­niz­ing dri­ves (includ­ing the Ikea orga­niz­ing dri­ve at the Danville man­u­fac­tur­ing site). For exam­ple, accord­ing to Berrell, the com­pa­ny spon­sored employ­ee meet­ings to argue against union­iza­tion, but did not use the com­mon tech­nique of mak­ing such meet­ings mandatory.
​"They argued against the union—we heard all the usu­al stuff about not need­ing a third par­ty to sep­a­rate the work­ers from the man­agers—but they didn't run a neg­a­tive cam­paign," Berrell recalls.
Indeed, Ikea spokesper­son Mona Liss told Work­ing In These Times that it is not the pol­i­cy of the com­pa­ny to oppose union­iza­tion at its facilities.
In a for­mal state­ment pro­vid­ed by Liss, Ikea stated:
We respect the right of co-work­ers to join or not to join a co-work­ers asso­ci­a­tion of their choice with­out fear of reprisal, inter­fer­ence, intim­i­da­tion or harass­ment. When co-work­ers choose to be rep­re­sent­ed, we are com­mit­ted to estab­lish­ing a con­struc­tive and coop­er­a­tive dia­logue with their rep­re­sen­ta­tives based on mutu­al respect, and to bar­gain in good faith with such representatives.
The labor pol­i­cy in the Unit­ed States is based on Ikea glob­al cor­po­rate pol­i­cy estab­lished at the com­pa­ny head­quar­ters in Swe­den, Liss adds, and there is no vari­a­tion between local prac­tice and glob­al policy.
Ikea's state­ments notwith­stand­ing, there does seem to be some ten­sion between cor­po­rate pol­i­cy and local prac­tice, remarks Ani­ta Daw­son, busi­ness man­ag­er of Team­sters Local 213 in Rich­mond, British Columbia.
Local 213 rep­re­sents 380 work­ers at the Ikea retail out­let near Van­cou­ver, and rela­tions with the com­pa­ny have some­times been rocky, Daw­son says. In 2007, the Team­sters mem­bers were on strike against Ikea for three weeks over the union demand that the com­pa­ny end a two-tier wage scale, she recalls.
Union rela­tions with Ikea are bet­ter now [PDF], although Daw­son reports that the same over-reliance on tem­po­rary employ­ees that is the source of com­plaints in Per­ryville is also an issue in Cana­da. That issue will be front and cen­ter when Local 213 begins talks with Ikea for a new con­tract ear­ly next year, she says.
​"When Ikea opened up here (in Cana­da) 30 years ago I think there was a sense that it was dif­fer­ent from oth­er retail­ers—that it was a more work­er-friend­ly place to work. Now it's run pret­ty much like any oth­er big-box retail­er," Daw­son says.
Daw­son points to com­plaints about Ikea's glob­al prac­tices, which have spurred UNI Glob­al Union to form a new alliance of Ikea work­ers all over the world. The group is cur­rent­ly try­ing to ral­ly inter­na­tion­al sup­port for a union orga­niz­ing cam­paign in Turkey, as well as for Greek Ikea work­ers fac­ing pay cuts because of the nation­wide aus­ter­i­ty pro­gram there.
At IAM, Wood­work­ers Depart­ment Direc­tor Bill Street is deeply involved in the UNI Glob­al Union Ikea coali­tion. There are numer­ous labor issues with Ikea around the globe, he says, and they are draw­ing increased atten­tion everywhere.
​"Ikea likes to think it holds itself to a high­er stan­dard, and in many cas­es they do. But in oth­er cas­es they don't," he says. ​"I went to Poland last month and there is a fur­ni­ture fac­to­ry there that has been try­ing to get a union con­tract for 10 years. It looks like now they are final­ly going to get it. So Ikea is final­ly doing the right thing. But it would be nice if they did the right thing from the beginning."
Bruce Vail
is a Bal­ti­more-based free­lance writer with decades of expe­ri­ence cov­er­ing labor and busi­ness sto­ries for news­pa­pers, mag­a­zines and new media. He was a reporter for Bloomberg BNA's Dai­ly Labor Report, cov­er­ing col­lec­tive bar­gain­ing issues in a wide range of indus­tries, and a mar­itime indus­try reporter and edi­tor for the Jour­nal of Com­merce, serv­ing both in the newspaper's New York City head­quar­ters and in the Wash­ing­ton, D.C. bureau.