Disney's Magic Kingdom Losing Its Sparkle For Workers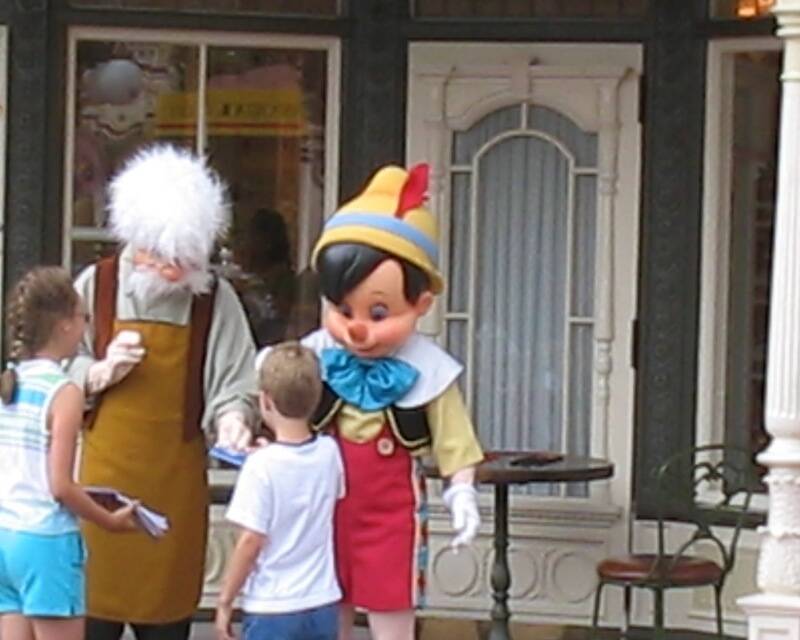 As workers prepare to negotiate new labor agreements at Walt Disney World, some union members are wondering whether the magic has disappeared from the ​"happiest place on earth."
The resort's largest labor contract, which covers some 35,400 workers, is due to expire at the end of March. Though formal negotiations toward a new agreement haven't yet begun, says Ed Chambers, president of Lakeland, Fla.-based United Food & Commercial Workers (UFCW) Local 1625, there are already signs of difficulties ahead.
Chambers leads a coalition of six different union locals known as the Service Trades Council, which will hammer out new contracts with Disney in the coming months. According to Chambers, the council saw its first clear signs of unrest in August 2013, when resort managers offered to extend the existing contract for another 16 months and raise wages 3.5 percent. Though the council ultimately declined the offer, he says, some union leaders are now unsure whether Disney can be convinced to improve on it.
Jeremy Cruz-Haicken, president of hospitality union Unite Here Local 737—also a member of the Service Trades Council — argues that Disney's offer just didn't do enough to protect workers. The proposed wage hike was better than unions have gotten from Disney in other recent contracts, he tells Working In These Times, but it's still less than what workers deserve.
Angela McKenna, a local 737 officer who spent 30 years working for the company, agrees. ​"Disney doesn't pay enough" for working families to support themselves, she says. ​"Where is the magic in my paycheck? Where is the magic for my kids and grandkids?" With some jobs paying starting wages of less than $9 an hour, many members of Local 737 are at the very bottom of Disney's wide-ranging compensation scale.
For its part, the company maintains that its proposal was not unprompted. Disney spokesperson Bernadette Davis tells Working In These Times via email, ​"As part of our ongoing conversations with the Council, there was a mutual interest in a contract extension, so we shared an offer with them. It's disappointing that union members weren't given the opportunity to vote on the offer."
Much of that ​"mutual interest," Chambers explains, came from uncertainty about the impact of the Affordable Care Act, also known as Obamacare, on future negotiations. Initially, he says, representatives from both management and the union were leaning toward extending the contracts rather than undertaking a major overhaul of Disney's healthcare coverage system. However, he says, those fears proved to be largely unfounded.
​"The contract is not going to be about Obamacare. The contract is going to be about wages … it's always about wages," Chambers says.
Some union members are restless right now, Chambers suggests, because Disney appears to have rebounded nicely from the downturn in business associated with the Wall Street panic that began in 2008. With the return of strong profitability, some believe Disney can afford to raise the general level of wages throughout the resort, particularly for those at lower end of the pay scale. Chambers isn't optimistic, though, that Disney will feel the same way.
​"This [sentiment] is perfectly understandable, but I'm not sure how realistic it is. [Disney] already pays better than most of the [other employers], so they will only take so much pushback" from the unions, he says.
But as Cruz-Haicken points out, even the best employers of central Florida are setting a low bar. After all, he says, a recent analysis of census statistics by the Orlando Sentinel found that central Florida has the lowest median income wage of the country's 50 largest metro areas. So even though Disney may pay well compared to other local employers, he argues, that's not adequate considering the regional standard.
McKenna agrees. What Disney fails to understand, she says, is that ​"the economy has changed" in central Florida since Disney World was built 40 years ago. The cost of living — including housing, transportation and education — has risen tremendously, she observes.
​"Listen, we have whole families [of Disney workers] living in hotels. They're packed into one room with the parents working full time. You can't ask people to live that way" while Disney managers enjoy large profits, McKenna says.
Plus, Cruz-Haicken says, there are other issues at stake beyond wages. A good pay increase is crucial in the next contract, he allows, but the unions must also address other concerns, such as extreme housekeeper workloads at Disney-owned hotels.
Given the disagreement among council members, neither Cruz-Haicken nor Chambers is optimistic that a new contract with Disney will be reached easily. But Cruz-Haicken says he is convinced that the conditions are right this year for a breakthrough on the wage issue. As far as Unite Here is concerned, he says, members are ready to fight for a better contract. And he thinks Disney is certainly profitable enough to afford it.
Bruce Vail
is a Baltimore-based freelance writer with decades of experience covering labor and business stories for newspapers, magazines and new media. He was a reporter for Bloomberg BNA's Daily Labor Report, covering collective bargaining issues in a wide range of industries, and a maritime industry reporter and editor for the Journal of Commerce, serving both in the newspaper's New York City headquarters and in the Washington, D.C. bureau.