Leg­is­la­tors around the coun­try are look­ing to the law recent­ly passed in Mass­a­chu­setts for answers on how to cope with the health care cri­sis in their states. Will Mass­a­chu­setts real­ly be the first state to achieve uni­ver­sal health insur­ance? Should Repub­li­can vot­ers across the coun­try see this leg­is­la­tion as evi­dence that Repub­li­can Gov­er­nor Mitt Rom­ney, who is like­ly to seek his party's nom­i­na­tion for pres­i­dent, is an effec­tive leader, or a ​"Repub­li­can In Name Only" who believes in too much government?
Odds are good that Romney will rue the day he took credit for this bill.
Pro­po­nents of the new law say it will result in near-uni­ver­sal cov­er­age in the state by 2010, reduc­ing the unin­sured rate in Mass­a­chu­setts to 1 per­cent from its 2004 rate of 11 per­cent. Begin­ning July 1, 2007, the law will require unin­sured Mass­a­chu­setts res­i­dents to either buy health insur­ance or face fines. Rom­ney signed the bill on April 12.
The law has drawn an enor­mous amount of media cov­er­age, much of it super­fi­cial. On April 12, the Asso­ci­at­ed Press report­ed, ​"The bill, intend­ed to extend cov­er­age to Mass­a­chu­setts' esti­mat­ed 550,000 unin­sured, is being tout­ed as a nation­al mod­el, thrust­ing the state to the fore­front of the nation­al debate about how to pro­vide near-uni­ver­sal health care cov­er­age with­out cre­at­ing a sin­gle gov­ern­ment-con­trolled sys­tem. It's also a polit­i­cal coup for Rom­ney as he weighs a poten­tial run for the Repub­li­can pres­i­den­tial nom­i­na­tion in 2008."
Rom­ney, who has repeat­ed­ly stat­ed that the bill rep­re­sents his think­ing more than that of the Demo­c­ra­t­i­cal­ly con­trolled House and Sen­ate, told the New York Times, ​"This is real­ly a land­mark for our state because this proves … that we can get health insur­ance for all our cit­i­zens with­out rais­ing tax­es and with­out a gov­ern­ment takeover. The old sin­gle-pay­er canard is gone."
How­ev­er, Romney's expec­ta­tions of the law are going to be dashed, and his obit­u­ary for sin­gle-pay­er will prove to be pre­ma­ture. The fun­da­men­tal flaw of the Mass­a­chu­setts law is that it does lit­tle to reduce health care cost infla­tion. The bill attempts to improve cov­er­age by fun­nel­ing mon­ey through the bloat­ed insur­ance indus­try. Insur­ance com­pa­nies allo­cate rough­ly 20 per­cent of their rev­enue to cov­er their admin­is­tra­tive costs (which include mar­ket­ing, telling doc­tors how to prac­tice med­i­cine, pro­vid­ing div­i­dends, and financ­ing high man­age­ment salaries). That is 10 times the over­head of Medicare, which allo­cates only 2 per­cent of its expen­di­tures to over­head, and about 20 times that of Canada's sin­gle-pay­er sys­tem, which allo­cates 1 per­cent. More­over, a sys­tem of mul­ti­ple insur­ers dri­ves up the admin­is­tra­tive costs of clin­ics and hos­pi­tals. This is espe­cial­ly true if all or most of the insur­ers prac­tice man­aged care.
Nor is it like­ly that low­er­ing the unin­sured rate in Mass­a­chu­setts will low­er total health spend­ing and pre­mi­um infla­tion. Although the argu­ment is often made that the cost of extend­ing cov­er­age to the unin­sured will be more than off­set by the reduc­tion in med­ical costs due to improve­ments in the health of the for­mer­ly unin­sured, there is lit­tle evi­dence for this claim. It is true that hav­ing health insur­ance is asso­ci­at­ed with bet­ter health. But it is also true that the insured use many more med­ical ser­vices than the unin­sured do – some stud­ies have esti­mat­ed near­ly twice as many.
The fail­ure of the Mass­a­chu­setts law to cut health care costs will be aggra­vat­ed by its method of reduc­ing the num­ber of unin­sured: It requires all Mass­a­chu­setts res­i­dents to buy health insur­ance. Health insur­ance, in oth­er words, will be treat­ed like car insur­ance – you have to have it or you'll be in vio­la­tion of state law and sub­ject to a fine.
This pro­vi­sion, known as an ​"indi­vid­ual man­date," is sup­port­ed pri­mar­i­ly by Repub­li­cans. AFL-CIO pres­i­dent John Sweeney char­ac­ter­ized it as a regres­sive mea­sure that only Gin­grich Repub­li­cans would sup­port. ​"Forc­ing unin­sured work­ers to pur­chase health care cov­er­age or face high­er tax­es and fines is the cor­ner­stone of Mr. Gingrich's health care reform pro­pos­als," Sweeney said. ​"It is uncon­scionable that Mass­a­chu­setts has adopt­ed this mis­guid­ed indi­vid­ual mandate."
To meet their oblig­a­tions under the man­date, most employed Mass­a­chu­setts res­i­dents will con­tin­ue to buy health insur­ance from their employ­er. But because the law does lit­tle to reduce pre­mi­um infla­tion, employ­er flight from the health insur­ance mar­ket will con­tin­ue, forc­ing more and more employ­ees to pur­chase insur­ance on their own. In Mass­a­chu­setts today, it costs employ­ers about $4,000 per year to insure an employ­ee with­out depen­dents and $11,000 a year to insure an employ­ee with dependents.
So, how will the state's unin­sured be able to afford such a big-tick­et item? The law requires the state to pay the entire pre­mi­um for those under the fed­er­al pover­ty lev­el (about $10,000 in annu­al income for an indi­vid­ual), and to pro­vide slid­ing scale sub­si­dies for those between pover­ty lev­el ($20,000 for a fam­i­ly of four) and 300 per­cent of pover­ty (about $29,000 for an indi­vid­ual). Unfor­tu­nate­ly, it is impos­si­ble from read­ing the law to know what the min­i­mum lev­el of cov­er­age will be, how much insur­ance com­pa­nies will charge for it, and how much the sub­sidy will be for any giv­en income lev­el. The law mere­ly tells us that a state board with the odd name ​"board of the con­nec­tor" will deter­mine what con­sti­tutes ​"min­i­mum cred­itable cov­er­age," and that this board will deter­mine how big the sub­si­dies have to be to make the cov­er­age ​"afford­able" to res­i­dents. (The term ​"con­nec­tor" in the board's title reflects its cen­tral task of assem­bling indi­vid­u­als who don't have insur­ance through work and small employ­ers into a large pool so that they can pur­chase insur­ance at the low­er rates large employ­ers get.)
To get some sense of how the law is going to work, we must turn to state­ments by the law­mak­ers who wrote it. They claim they can reduce insur­ance pre­mi­ums for indi­vid­u­als, for exam­ple, from $4,000 down to $2,400 a year. This seems extreme­ly unlike­ly. The only way the Mass­a­chu­setts insur­ance indus­try can reduce pre­mi­ums even a lit­tle, nev­er mind by 40 per­cent, will be by offer­ing sub­stan­tial­ly reduced cov­er­age. This will not endear res­i­dents to Gov­er­nor Rom­ney and his ​"mod­el" leg­is­la­tion. If, on the oth­er hand, cov­er­age is not reduced and pre­mi­ums there­fore remain near cur­rent lev­els, sub­si­dies will have to be raised, which means tax­es will have to go up, which won't endear Rom­ney to Mass­a­chu­setts res­i­dents or to vot­ers, espe­cial­ly Repub­li­can vot­ers, in oth­er states.
What will prob­a­bly infu­ri­ate res­i­dents most will be the enforce­ment of this bill. The bill requires employ­ers, providers, and res­i­dents to make reports to the gov­ern­ment about who has insur­ance, and it pun­ish­es the unin­sured with fines enforce­able by the Depart­ment of Rev­enue. Res­i­dents who don't have insur­ance in 2007 will lose their per­son­al income tax exemp­tion (worth about $150). In suc­ceed­ing years they will be fined half the price of the cheap­est health insur­ance pol­i­cy that the ​"con­nec­tor" deems to be ​"cred­itable cov­er­age": about $1,200 if pre­mi­ums indeed fall to the $2,400 range, and clos­er to $2,000 if pre­mi­ums are in today's $4,000 range. Penal­ties for fam­i­lies will appar­ent­ly be even higher.
The spec­ta­cle of hun­dreds of thou­sands of Mass­a­chu­setts res­i­dents hav­ing to buy insur­ance with awful cov­er­age that they can­not afford, and many refus­ing to buy insur­ance and tak­ing steps to avoid pay­ing their fines (such as not fil­ing income tax­es) will come into focus in the lat­ter half of 2007 and the first half of 2008 – that is, in the year lead­ing up to the 2008 Repub­li­can nation­al con­ven­tion. The media, in short, will have plen­ty of time to unearth hor­ror sto­ries about Romney's ​"mod­el" leg­is­la­tion. Odds are good that Rom­ney will rue the day he took cred­it for this bill.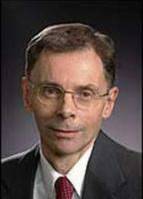 Kip Sul­li­van
sits on the steer­ing com­mit­tee of the Min­neso­ta Uni­ver­sal Health Care Coali­tion. He is the author of
The Health Care Mess
, avail­able at
author​house​.com
.