Exiled Mexican Union Leader Wins Standoff With Govt. After Court Decision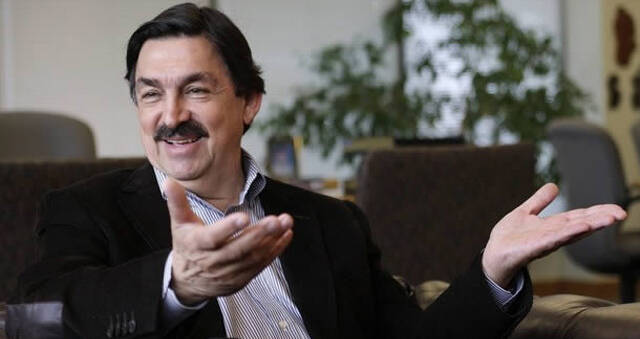 Union steelworkers and miners across North America celebrated last week as the Mexican Supreme Court dropped all criminal charges against Mineros (miners) union leader Napoleon Gomez Urrutia. Urretia had been living in Canada since 2006, subsidized by the United Steelworkers (USW) union, which has a formal partnership with the Mineros.
The government had lodged serious corruption charges against Gomez in 2006 in what labor leaders in the U.S., Canada and Mexico saw as part of the government's war on independent unions. Labor conflicts in Mexico include the high-profile strike at the Cananea copper mine and other mines in Mexico. Cananea, owned by Grupo Mexico, was shut down for three years by the strike until police ousted strikers and re-opened the mine (illegally, the union alleges) in 2010.
Among other things, the government charged that Gomez had embezzled $55 million from the union. Supporters have always said the allegations were trumped up for political reasons, and the funds are now accounted for. The Canadian government refused to extradite Gomez and granted him legal residency.
In a 3-1 vote, the Mexican Supreme Court's Second Chamber ruled that the Mexican labor ministry had acted illegally when it revoked recognition of Gomez as General Secretary of the National Union of Mine, Metal and Steelworkers (aka Los Mineros). The court decided that only the union itself can decide whether a leader's election and tenure is legitimate.
Gomez's supporters had said he has had ​"one foot back in Mexico" since late April, when a federal court granted an injunction that prevented his arrest. Now, all charges are dropped.
USW President Leo Gerard said in a statement:
Today's decision should sound the death knell for the Mexican government's vicious and illegal persecution of Napoleon Gomez and Los Mineros.
A dissident group within the union has said it will file a complaint with the Organization of American States alleging that Gomez's election to head the union was illegal, and that he should not head the union.
Gomez's supporters note that the Supreme Court decision does not mean he will be safe from further persecution and intimidation by state, federal or private actors in Mexico, which of course is wracked by violence, chaos and corruption related to the drug war that many argue has also facilitated attacks on organized labor and other activists.
The government of Vicente Fox, elected in 2000, was known for attacking the independent trade union movement — specifically, the miners union. USW called for an international tourist boycott of Mexico after Fox's government removed Gomez from leadership of the Mineros in 2006, with Gerard calling the move ​"naked aggression" and a ​"blatant attempt to stifle the voice of workers and all progressive unions in Mexico."
The government's long-simmering animosity toward the progressive, independent miners union was exacerbated by the union's high-profile opposition to the government's decision to seal the Pasta de Conchos mine without recovering bodies or possibly survivors after a devastating Feb. 19, 2006, explosion. That mine, like Cananea, was owned by Grupo Mexico, which has close ties to the government.

Persecution of Los Mineros continued under current president Felipe Calderon.
Mexico's presidential election on July 1 could see the PRI party, which had ruled for 71 years until 2000, reclaim the presidency from the conservative PAN.
Andres Manuel Lopez Obrador, who lost by a narrow margin and refused to accept the results in 2006 — swearing himself in and declaring an ​"alternate government" — is the candidate of the leftist PRD party.
AMLO, as he is often known, is casting himself as more pro-business than last time around. He has promised not to nationalize private industries, but he is still considered much more pro-labor than the other candidates: the PAN's Josefina Vazquez Mota and the PRI's Enrique Pena Nieto, who propose loosening labor laws and courting more foreign investment. Lopez Obrador's chances are slight, with polls showing only about a fifth of Mexicans support him.
Full disclosure: The United Steelworkers union is a sponsor of In These Times.
The Rise of a New Left
"An engrossing, behind-the-scenes account of our decade's breakout political movement." –Atossa Araxia Abrahamian
For a limited time, when you donate $30 or more to support In These Times, we'll send you a copy of the new book, The Rise of a New Left: How Young Radicals Are Shaping the Future of American Politics, by Raina Lipsitz.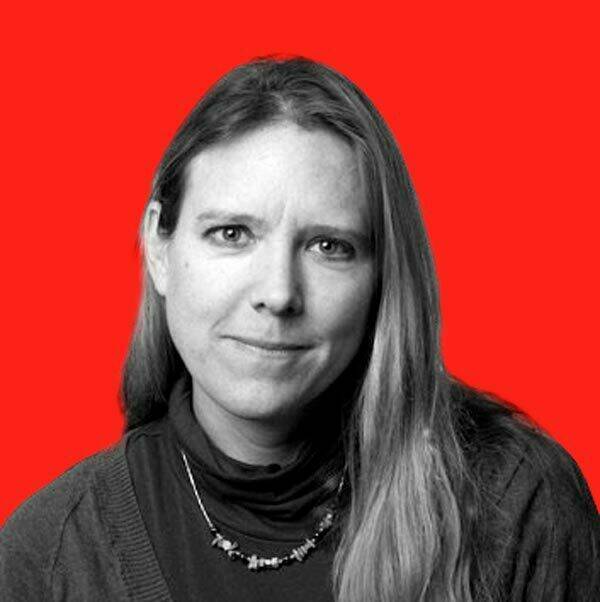 Kari Lydersen is a Chicago-based journalist, author and assistant professor at Northwestern University, where she leads the investigative specialization at the Medill School of Journalism, Media, Integrated Marketing Communications. Her books include Mayor 1%: Rahm Emanuel and the Rise of Chicago's 99%.