Swine flu and escalating brutal drug violence have dominated headlines about Mexico in the past six months. Drug-related atrocities are not unusual in the border region surrounding Cananea, the copper mining town that was the site of a strike often credited with sparking the Mexican revolution a century ago.
But even as it becomes increasingly clear that President Felipe Calderon and his U.S. allies have no hope of winning the drug war, another fight is still raging in Cananea, a fight with tendrils spreading throughout Mexico: a miners strike, which, like the drug trade, is also characterized by trans-border connections, violence and political intrigue.
The strike, by members of Mexico's Miners and Metallurgical Workers Union, not only affects one of the world's largest and most lucrative copper mines, but also stands as a national symbol of the age-old struggle between unions and workers, and the government and corporations.
The Cananea strike currently has extra significance to U.S. unions because of industry giant Grupo Mexico's bid to take over Asarco, a bankrupt U.S. mining company that Grupo previously controlled as a subsidiary.
Because of Grupo's dismal labor relations at Cananea and other mines, the AFL-CIO is backing its competitor, an Indian company called Sterlite Industries. The United Steel Workers of America (USW), who represent Asarco employees, has threatened to strike if Grupo takes over the company without a contract in place. The U.S. Department of Justice has opposed Grupo Mexico's attempt to reclaim Asarco.
Arizona, Texas and California-based members of the USW have had close contact with Cananea miners since they went on strike in July 2007, and began the flagship struggle of a national conflict between the Mexican presidential administration and the powerful union led by Napoleon Gomez Urrutia.
Gomez fled to Canada after being charged by the federal government of embezzling $55 million from the union, charges his supporters say are politically motivated and fabricated. He was re-elected by the union in abstentia this April.
During a March 2008 visit to Cananea, while reporting for In These Times, I was struck by the eerie feelings of tension and suspicion and also the electric sense of resistance that were literally palpable in the air — along with reddish dust from the huge open pit copper mine.
The town is sharply divided between union members and anti-union contractors, who have been keeping operations going on a limited scale. Beatings, broken windows, burned cars, death threats and other acts of violence and intimidation are a daily occurrence.
Calderon's administration has been squarely in Grupo's corner, declaring the strike illegal, allowing impunity in attacks on union miners, arresting union leaders and pushing for Gomez's extradition from Canada.
In early July, an international delegation of politicians and labor leaders visited Cananea, organized by the International Metalworkers Federation (IMF), the United Steelworkers and the International Federation of Chemical, Energy, Mine and General Workers' Unions (ICEM).
In years past, labor leaders, doctors and human rights workers have also visited the mine to document dangerous conditions – conditions union miners allege the company intentionally created to try to break the union.
President Calderon is currently being squeezed by many factors and players, including the drug cartels and their corrupt government allies; U.S. officials displeased by his failure to fight trafficking; human rights groups' increasingly high-profile reports of military torture; the economic crisis, which has curbed remittances from the U.S.; and the significant number of Mexicans who still believe Calderon stole the last election.
In April, Andres Manuel Lopez Obrador (or AMLO), the leftist candidate who for months refused to concede the election, visited Cananea with 17 leftist legislators to support the union. The same day, Grupo offered the union a compensation offer to end the strike, which they promptly refused.
In this climate there is very little chance the government will reverse its campaign against the miners' union or its staunch support for Grupo. The miners I spent time with last year seemed to have taken on the strike as a way of life; they didn't seem to envision a return to mining in the near future.
After struggling for so long, and viewing themselves as part of a century-old archetypal battle against exploitative owners and colonizers, there is even less chance they will agree to anything less than a solid victory.
As union leader Jose Verdugo drove his yellow jeep through tapped-out areas of the mine, reminiscing about his childhood playing baseball there and walking wistfully through a ramshackle graveyard on a brambly hillside overlooking the copper pit, it was clear that even this torn-asunder desert landscape inspires a spirit of pride and resistance in miners, who Verdugo said, will fight ceaselessly for their vision of rights and dignity.
It is a fight that will continue, as Grupo and Calderon appear equally staunch in their positions and another brutally searing summer slides by.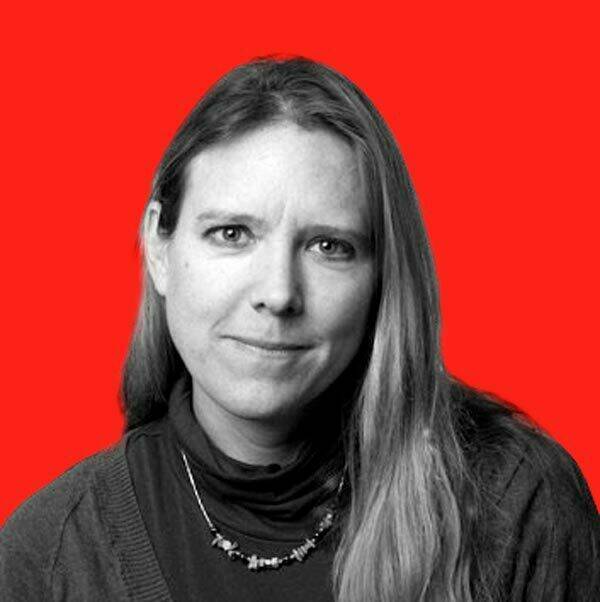 Kari Lydersen
is a Chicago-based reporter, author and journalism instructor, leading the Social Justice
&
amp; Investigative specialization in the graduate program at Northwestern University. She is the author of Mayor
1
%: Rahm Emanuel and the Rise of Chicago's
99
%.