Midwest Generation and 100 Workers Plead with Illinois Pollution Control Board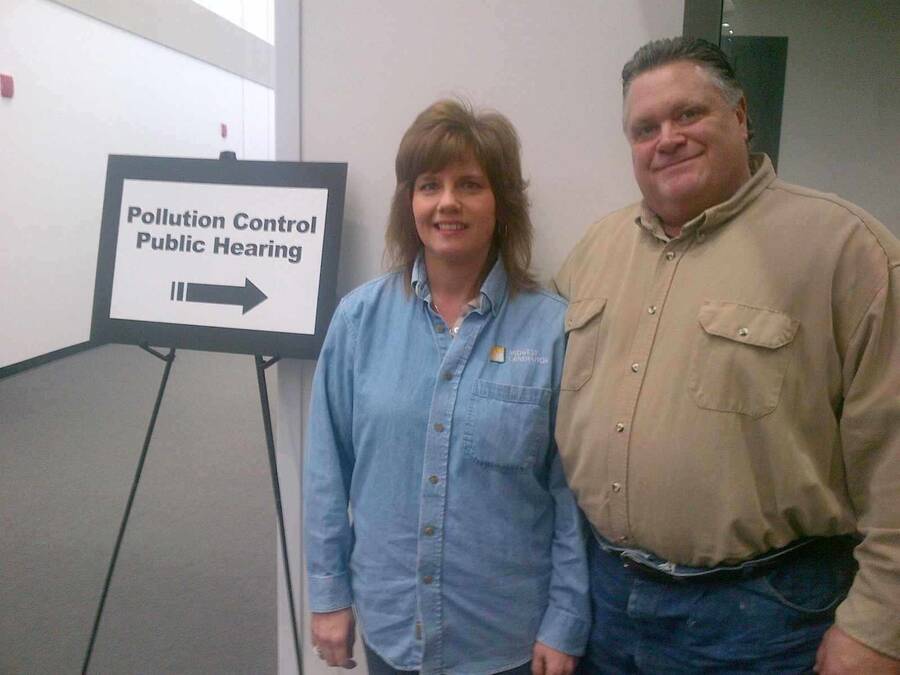 JOLIET, ILL. — Richard Coronel grew up near the Crawford coal-fired power plant on Chicago's southwest side and worked there for 35 years until the plant closed in August. Now he works at a larger coal-fired plant run by the same company, Midwest Generation, in the suburb of Joliet. He commutes an hour each way instead of 10 minutes, but at least he has a job.
​"It's always been a very secure job and a job I'd like to keep," says Coronel, 53, who is the electrical maintenance supervisor at the Joliet plant.
On Tuesday Coronel joined more than 100 Midwest Generation workers at a hearing of the Illinois Pollution Control Board. They fear they could lose their jobs in coming years as coal plants are squeezed by competition from the cheap and burgeoning natural gas industry and by environmental regulations that require expensive new pollution controls.
Midwest Generation officials were asking the board for more time to meet 2015-2016 state deadlines for installing sulfur dioxide controls on their four Illinois plants. They said if the board doesn't give them more time to make the $210 million investment, they will likely have to reduce the amount of electricity they generate and sell from the plants, ultimately putting the company's whole existence in jeopardy. In December Midwest Generation declared Chapter 11 bankruptcy. (Unlike a Chapter 7 bankruptcy, a company can continue to operate during and after a Chapter 11 filing, with a bankruptcy court and then often new owners taking control.)
As Midwest Generation officials and workers and local politicians emphasized numerous times during the five-hour hearing, the company employs more than 800 people in Illinois, the majority of them members of IBEW Local 15. The company also hires hundreds of unionized building trades workers on contract and buys $400 million worth of goods and services from local suppliers annually, creating more jobs.
​"In my humble opinion there is no real environmental issue before you," said Michael Carrigan, head of the Illinois AFL-CIO and an IBEW member for 35 years. ​"Midwest Generation is a company with a history of meeting and sometimes going beyond its regulatory requirements. So what we are really talking about here today, we're talking about the livelihood of hundreds of Illinois workers and the health and well-being of their families."
Midwest Generation workers and suppliers praised the company's role in the area: providing stable jobs with good benefits, donating money to local charities, raising funds for social services through United Way campaigns and contributing millions to the tax base. Several used the word ​"passionate" in describing Midwest Generation's dedication to the community and what they described as its commitment to environmental responsibility and a safe workplace.
Electrician John Churnovic told Working In These Times that he will be able to retire in a few months, with a pension, at age 55 – something relatively few workers can look forward to these days. In Joliet and the surrounding southwest suburbs, for example, the only significantly growing job sector is the warehouses that typically pay low wages for temporary positions with few or no benefits. Churnovic stressed that he considers his position a ​"great job" because of the pay and benefits, not the conditions.
​"The work is nasty and dirty – it's hot up on a boiler in the summer and cold in the winter," he said.
Given the uncertainty around the plants, he worries for the workers in their 40s and early 50s who are shy of retirement but have invested their lives in the company.
Procurement agent Kellie Gage had worked at the Crawford plant for 25 years before it closed, and she too now works at the Joliet plant. ​"It's a tough time, a lot of my friends have gone to other positions," Gage says. ​"I've just got to keep the faith, go to work and do what's expected of me, and pray for a better day. I do believe in Midwest Generation, I really do."
Gage's grandfather was a coal miner in Pennsylvania and she takes pride in working in the fossil fuel industry. She said: ​"Coal runs in my veins."
In the debate over Midwest Generation's plants on the national stage, where coal industry backers talk of a regulatory ​"war on coal," some people say environmental groups and laws are hurting the economy. At the hearing, state representative Larry Walsh Jr., a former union member, blamed environmentalists for ​"destroying good blue collar jobs."
Robert Schwartz, a leader of the Boilermakers union and a local resident, accused environmental groups of being ​"special interests who want to put Midwest Generation out of business."
​"I know there are environmental people in this room," he said at the hearing. ​"I ask you to look out these windows today – the sun is not shining, there is no solar energy, the branches on the trees are not blowing, the windmills are not turning, but the lights are on here. You see the steam vapor coming out of those stacks …to turn the generators to make electricity so you can come here today in a warm building with the lights on to conduct your business."
Ellen Rendulich, a leader of the local grassroots group Citizens Against Ruining the Environment, disagreed with this characterization. ​"We need unions, we need people to have jobs, but not these," she said.
Joliet resident Susan Klen said she sympathizes with the workers' concerns, especially since she has been unemployed for four years.
​"I understand how important it is for people to find work and then keep those jobs," she told the board. ​"My family desperately needs me to find work, but they also need to breath clean air…Putting off pollution controls until a company is flush with cash shouldn't be an excuse…Cleaning the air shouldn't be on a company's wish list like redecorating their offices."
Some residents and environmental leaders told Working In These Times that it was disingenuous for company officials and its supporters to profess so much concern for jobs, while failing to invest in pollution control measures that could have saved jobs in the long run until the last minute. Midwest Generation bought its plants from ComEd in the late 1990s and has added pollution control upgrades since then, but it has long been unclear if they plan to continue running the plants once federal and state deadlines for greater controls take effect in the next few years.
Verena Owen lives near the Waukegan plant north of Chicago, the one that appears most likely to close given company filings about planned pollution control upgrades. She said the region has seen its share of heavy industrial employers close up, leaving unemployed people and environmental problems in their wake. A prime example is the nearby Outboard Marine Corporation, which laid off about 4,000 workers and left contamination that would become a Superfund site in Waukegan after going out of business a decade ago. Owen's husband is a public schools teacher and union rep, she said, so she understands workers fighting for their jobs.
​"It's unfair to the workers that they made good profits for years and years and didn't invest" in pollution controls earlier, Owen says. ​"They need to let people know what's going on and make this a just transition, something the community can prepare for."
Owen also says workers and nearby residents need to consider the health effects of coal plant emissions. She cited a friend who died from respiratory disease, leaving four young sons. ​"Was it [caused by] air pollution?" she asked, acknowledging that in any one case it's impossible to tell. ​"But when you talk about hospital visits and premature deaths, these are real people, these are not just statistics."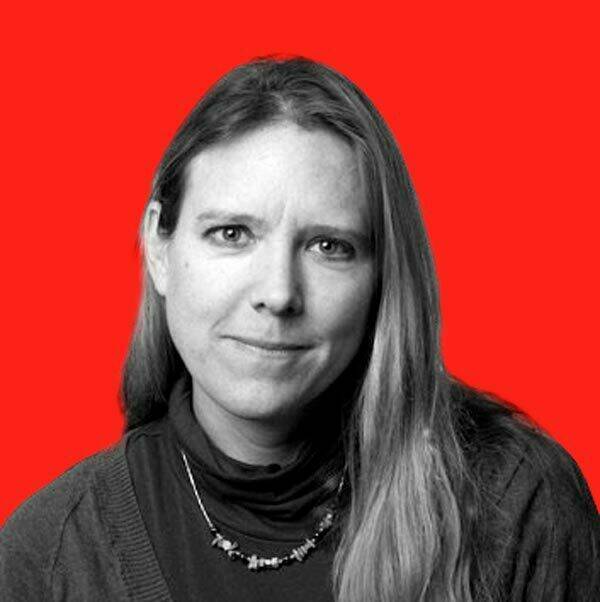 Kari Lydersen is a Chicago-based journalist, author and assistant professor at Northwestern University, where she leads the investigative specialization at the Medill School of Journalism, Media, Integrated Marketing Communications. Her books include Mayor 1%: Rahm Emanuel and the Rise of Chicago's 99%.