Modeling Capitalist Dystopia: Honduras OKs Plan for Private Cities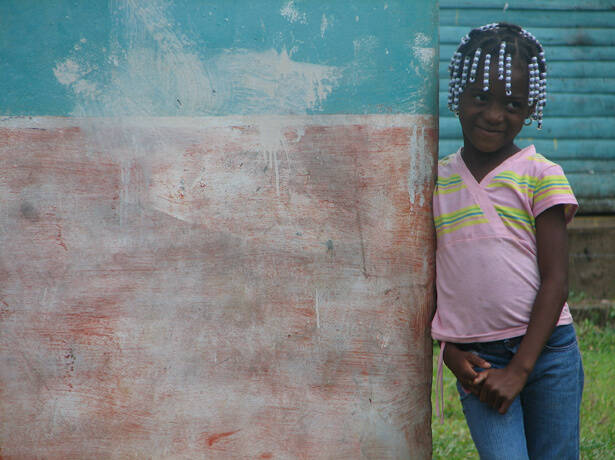 San­tos Cruz is a nation­al campesino leader in Hon­duras who has spent prac­ti­cal­ly his entire life fight­ing for land and human rights. He strug­gles for the abil­i­ty of fam­i­lies like his own to sim­ply make a liv­ing from small-scale sub­sis­tence farm­ing in the impov­er­ished and vio­lence-plagued Cen­tral Amer­i­can coun­try. Over the years he has seen plen­ty of repres­sion and atroc­i­ties, includ­ing a steady drum­beat of mur­ders of campesino activists. But in the past year things have got­ten worse than ever, Cruz told In These Times dur­ing a recent inter­view. He and oth­er campesino, labor and indige­nous lead­ers receive death threats on a reg­u­lar basis.
in Hon­duras, polit­i­cal assas­si­na­tions in broad day­light are com­mon and rarely inves­ti­gat­ed. ​"Since the coup it is a bro­ken state," Cruz says. ​"The pow­er­ful make their own laws."
The pow­er­ful are also fight­ing among each oth­er: In Decem­ber Pres­i­dent Por­firio ​"Pepe" Lobo Sosa fired four Supreme Court jus­tices who had ruled uncon­sti­tu­tion­al a police reform law that Lobo favored. The con­ser­v­a­tive pres­i­dent also has been spec­u­lat­ing that the same far-right forces who oust­ed pop­ulist pres­i­dent Manuel Zelaya Ros­ales in a 2009 coup now want to over­throw him.
The pres­i­den­tial elec­tion sched­uled for this Novem­ber like­ly means the chaos, repres­sion and vio­lence will get even worse. Zelaya's wife, Xiomara Cas­tro, is lead­ing in polls. She rep­re­sents the LIBRE par­ty, which has become the more pro­gres­sive alter­na­tive to Zelaya's Lib­er­al Party.
Cas­tro is backed by the mul­ti-faceted Nation­al Front of Pop­u­lar Resis­tance. The Resis­tance move­ment has sprung up since the coup, unit­ing groups that nev­er worked togeth­er in such a way before: union mem­bers, campesino orga­ni­za­tions, indige­nous peo­ple, the African-descend­ed Gar­i­fu­na com­mu­ni­ties on the Caribbean coast, stu­dents, and gay and les­bian groups, who have nev­er had such a high pro­file in Hon­duras before.
​"If it is a clean elec­tion [Cas­tro] will win," Cruz says. ​"But we are afraid of fraud. We need inter­na­tion­al observers." (The Chica­go-based group La Voz de los de Aba­jo is host­ing a del­e­ga­tion to to Hon­duras to observe the Novem­ber elections.)
Mod­el Cities Back on the Table
The Resis­tance move­ment is ardent­ly opposed to the government's plan to build ​"Mod­el Cities" along the Caribbean coast, enclaves free from Hon­duran laws that would be planned and run by pri­vate enti­ties and meant to stim­u­late busi­ness and for­eign invest­ment. On Jan­u­ary 24, the Hon­duran Con­gress again passed leg­is­la­tion enabling the Mod­el Cities plan to move for­ward, with a vote of 110 – 13 with 5 abstentions.
The Hon­duran Con­gress orig­i­nal­ly set the plan in motion in ear­ly 2011 by pass­ing con­sti­tu­tion­al amend­ments per­mit­ting the cities. Human rights lead­ers and oth­ers filed chal­lenges, and in Sep­tem­ber one of the lead attor­neys in oppo­si­tion, Anto­nio Tre­jo Cabr­era, was shot dead in Tegu­ci­gal­pa. In Octo­ber, four out of five Supreme Court jus­tices on the con­sti­tu­tion­al com­mis­sion ruled the mea­sure uncon­sti­tu­tion­al, lead­ing to its con­sid­er­a­tion by the full Supreme Court, which agreed 13 – 2. But by Jan­u­ary, four of the jus­tices had been fired, and leg­is­la­tors said they had tweaked the Mod­el Cities law to make it constitutional.
Crit­ics in Hon­duras and abroad describe the Mod­el Cities con­cept as vio­lat­ing labor rights, civ­il rights and the Con­sti­tu­tion. The plan would essen­tial­ly allow pri­vate enti­ties — like­ly for­eign inter­ests — to cre­ate and their own enforce laws, ignor­ing labor, envi­ron­men­tal and oth­er pro­tec­tions enshrined in Hon­duran law (even if those laws are reg­u­lar­ly vio­lat­ed by the rul­ing gov­ern­ment). Cruz notes that Mod­el Cities would also vio­late Hon­duran laws that pre­vent for­eign own­er­ship of land with­in 40 kilo­me­ters of the coast — a hot top­ic giv­en the poten­tial mon­e­tary val­ue of the love­ly beach­es and coastal land cur­rent­ly claimed by the Gar­i­fu­na and oth­er indige­nous and campesino groups.
For­eign Inter­ests Pulling the Strings
All along the Mod­el Cities pro­gram has been dri­ven and craft­ed by for­eign actors. One of the orig­i­nal archi­tects of the idea was U.S. econ­o­mist and New York Uni­ver­si­ty pro­fes­sor Paul Romer, an advo­cate of ​"char­ter cities" that were sup­posed to offer a ​"clean slate" free from cor­rup­tion, bureau­cra­cy and eco­nom­ic and social prob­lems in devel­op­ing countries.
Romer was part of a trans­paren­cy com­mis­sion that resigned en masse in Sep­tem­ber because they said the Hon­duran gov­ern­ment was shut­ting them out and deal­ing pri­mar­i­ly with a UK-based out­fit called Grupo MGK. Grupo MGK is part of Grupo de Desar­rol­los Espe­ciales LLC, a busi­ness incor­po­rat­ed in Neva­da in Sept. 2012 by busi­ness­man Kevin Lyons. Lyons had pre­vi­ous­ly reg­is­tered anoth­er busi­ness in Neva­da aimed at estab­lish­ing mod­el cities, but its license was pulled by the state. Anoth­er leader of Grupo MGK was Michael Strong, an Amer­i­can founder of char­ter schools and head of a touchy-feely, save-the-world-through-entre­pre­neur­ship out­fit called FLOW (Free­dom Lights Our World). The Econ­o­mist described the Hon­duras mod­el cities move­ment as the play­ground of seem­ing­ly fringe Amer­i­can lib­er­tar­i­ans with ​"links to promi­nent lib­er­tar­i­ans with deep pock­ets," includ­ing Whole Foods co-founder and CEO John Mackey.
As report­ed by the Coun­cil on Hemi­spher­ic Affairs, Strong was quot­ed on Fox News say­ing, ​"Our goal is to be the most eco­nom­i­cal­ly free enti­ty on Earth."
Anoth­er of the major investors in the Mod­el Cities plan appears to be a devel­op­er known as the ​"porno king of Cana­da." Randy Jor­gensen has been push­ing tourist-relat­ed projects in the area around the city of Tru­jil­lo, which is tar­get­ed for Mod­el City devel­op­ment. That region is also home to the Gar­i­fu­na peo­ple and to the Guadalupe Car­ney campesino com­mu­ni­ty that has been a locus of resis­tance and land recla­ma­tion efforts. (It is named after a Chica­go priest who was killed — pos­si­bly with coop­er­a­tion from U.S. forces — dur­ing the Cen­tral Amer­i­can con­flicts of the 1980s.)
The Guardian described how hap­haz­ard and half-baked the Mod­el Cities plan seems to be:
Details of the arrange­ment remain sketchy. Three pos­si­ble loca­tions were men­tioned — Sula val­ley, Agal­ta val­ley and the south­ern region of Hon­duras – and the ini­tial invest­ments seemed small com­pared to the scale of the ambi­tion. The plan appears to have been thrown togeth­er in the space of less than a year, part­ly to boost the econ­o­my and part­ly to make Hon­duras more attrac­tive to for­eign investors who fear crime (Hon­duras has the world's high­est mur­der rate) and polit­i­cal instability.
Resis­tance and Repres­sion in Elec­tion Lead-up
Jour­nal­ist and priest Ismael Moreno described how the Mod­el Cities plan is anoth­er man­i­fes­ta­tion of an ongo­ing vio­lent push toward pri­va­ti­za­tion and exploita­tion of Hon­duran resources and labor, a trend enforced through mas­sive repres­sion in a coun­try where a small num­ber of oli­garchs have long held most of the wealth and land. Campesinos fight­ing for small slices of land to make a sub­sis­tence liv­ing have long been slaugh­tered, impris­oned and intim­i­dat­ed, even under Zelaya's rule. Since the coup, ram­pant mur­ders, false arrests and human rights vio­la­tions have sky­rock­et­ed, with an espe­cial­ly intense con­flict erupt­ing in the region of Aguan, where landown­er Miguel Facusse has dis­placed hun­dreds of campesinos from land where he grows African palm. (Read Jere­my Kryt's dis­patch for In These Times about the Aguan con­flict here.)
Lobo's gov­ern­ment and the right-wing Con­gress have passed laws and insti­tut­ed poli­cies fur­ther­ing pri­va­ti­za­tion and exploita­tion of nat­ur­al resources. The gov­ern­ment has increas­ing­ly grant­ed con­ces­sions for min­ing gold and iron ore, for har­vest­ing sand from rivers and for installing hydropow­er dams that flood com­mu­ni­ties, dis­place peo­ple and inter­fere with local economies. Before the coup Zelaya had insti­tut­ed a mora­to­ri­um on min­ing concessions.
Cruz also notes that a recent ​"tem­po­rary employ­ment" law has gut­ted wages and labor rights and side­lined unions by mak­ing it eas­i­er for fac­to­ries known as maquilas to hire work­ers on tem­po­rary con­tracts for low wages and no ben­e­fits. Zelaya had raised the min­i­mum wage almost 50 per­cent (to 5,000 lem­pi­ras a month from 3,500), but advo­cates say the law has been vio­lat­ed with impuni­ty since the coup, includ­ing by maquila employers.
Mean­while, health care for the mass­es has got­ten worse as the gov­ern­ment has starved pub­lic hos­pi­tals of resources while favor­ing pri­vate insti­tu­tions that the poor can­not afford. Cruz says the gov­ern­ment has also cut off rela­tions with Cuban med­ical pro­grams that used to be cru­cial to meet­ing Hon­duras' health needs. He says the gov­ern­ment has turned away and kicked out Cuban doc­tors work­ing in Hon­duras while also bar­ring Hon­durans from receiv­ing med­ical train­ing in Cuba.
The gov­ern­ment has also con­fis­cat­ed mil­lions of hectares of land from nar­co­traf­fick­ers, and Cruz says this land should become the prop­er­ty of the peo­ple. If the land is made sub­ject to the country's agrar­i­an reform laws, which are rel­a­tive­ly pro­gres­sive but often-vio­lat­ed doc­trines, campesinos who worked the land would be grant­ed legal pos­ses­sion of it.
​"They've crim­i­nal­ized the strug­gle" for land, Cruz says. ​"What's hap­pen­ing in Aguan is meant to silence the campesino move­ment. With no space for campesinos to take land, what are we going to do? Peo­ple have noth­ing, no land, no way to sus­tain them­selves. That's why we are orga­niz­ing. This is some­thing the golpis­tas (coup per­pe­tra­tors) nev­er thought could hap­pen; they thought we would go away after three days. But peo­ple are united."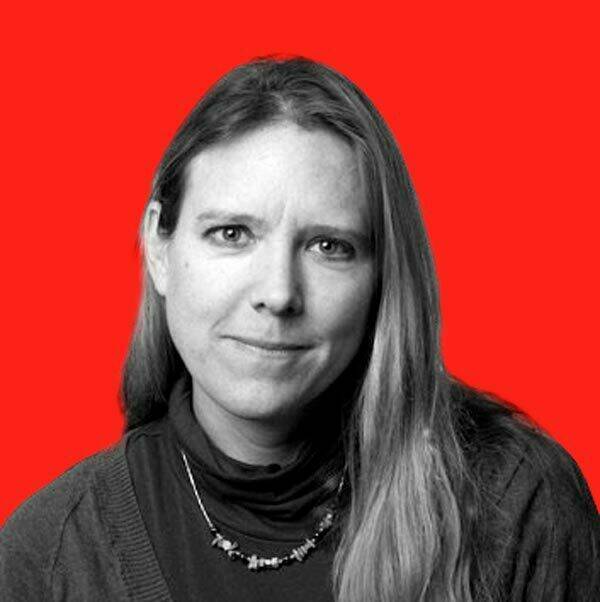 Kari Lyder­sen
is a Chica­go-based reporter, author and jour­nal­ism instruc­tor, lead­ing the Social Jus­tice
&
amp; Inves­tiga­tive spe­cial­iza­tion in the grad­u­ate pro­gram at North­west­ern Uni­ver­si­ty. She is the author of May­or
1
%: Rahm Emanuel and the Rise of Chicago's
99
%.