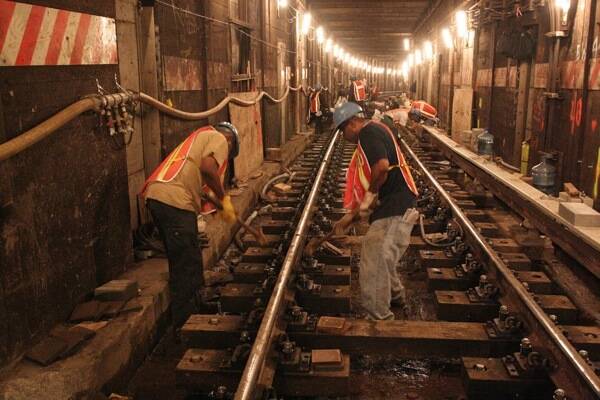 We wanted to make sure you didn't miss the announcement of our new Sustainer program. Once you've finished reading, take a moment to check out the new program, as well as all the benefits of becoming a Sustainer.

Louis Moore, 58, was working overnight on subway tracks in Astoria, New York City when he fell from a catwalk onto the tracks and was killed by an incoming train.
The MTA is launching an investigation into the death of the signal maintenance worker just before 3:30am on Wednesday morning. It's not yet clear what, if any, larger factors contributed to Moore's death. The New York Times reported that it appeared an equipment bag he was carrying became caught and caused him to fall on to the tracks.
An outsider can only speculate whether more precautions could have prevented the incident: was the catwalk inherently risky, should there be more cautious policies about carrying bags, was Moore tired from long stretches on the overnight shift? Perhaps it was basically a freak accident in an inherently dangerous industry. That seemed to be the view conveyed by Transit Workers Union Local 100 leader John Samuelson in remarks to the press.
But railroad workers and lawyers who spoke with In These Times for the recent story ​"Blood on the Tracks" said that, in their view, railroad companies ranging from metropolitan transit agencies to major national freight companies cut corners on safety precautions in order to reduce costs.
They said that serious accidents and even deaths are a constant risk because railroad higher-ups ignore workers' complaints about safety problems and pressure workers not to report injuries or the hazards that may have led to them. The industry's push for single-driver trains is an example; critics say that while it's cheaper, it's too dangerous.
Moore's death happened within days of the three-year anniversary of a New York transit supervisor being killed after falling onto the electrified third rail; and, eerily, on the six-year anniversary of a union transit worker being fatally struck by a train. Two workers were killed that week, leading to a temporary suspension of maintenance work.
Union leader Samuelson was quoted by DNAInfo describing just how risky railroad work can be:
​"We work in the most unforgiving work environment in New York City…We work under live train traffic, we work around heavy industrial steel that makes this system what it is, we work around energized third rails, we work in the dark. We pay the price in blood often enough."
That's why, workers and advocates say, railroad companies should be going overboard to invest in and seek workers' input on safety. The reality, workers say, is often the opposite. As In These Times recently reported, many railroad workers say and federal agencies have agreed that workers are often retaliated against for reporting safety issues, especially when someone has been hurt.
"[Rail companies] will do a lot of verbal things about safety, but when it comes to spending money they are particularly blind about safety issues," said one attorney who asked his name not be used for fear of impacting his clients' cases.
​"Hazard abatement costs money—a lot of money—for example, they could employ more people so we don't have to work endlessly," said Ron Kaminkow, a leader of the group Railroad Workers United. He said rail companies have paid much lip service to safety. ​"We've had safety blitzes and safety BBQs and safety programs"—while workers' complaints about lack of adequate maintenance and other risks are often ignored, he said.
Although there's no evidence that safety failings caused or contributed to Moore's death, the tragedy can still serve as a wakeup call to remind people how dangerous railroad work is, and pressure companies to do everything in their power to make it safer.
A Facebook photo of Moore shows a studious-looking man, arching eyebrows inquisitively as he apparently gazes at a computer screen, a bookshelf behind him. He reportedly had a 17-year-old daughter, a 20-year-old daughter and a 30-year-old son.
Trains were reportedly back up and running through the station before the morning rush hour; meanwhile, reporters visiting Moore's home heard sobbing from inside.
Be a Sustainer
We surveyed thousands of readers and asked what they would like to see in a monthly giving program. Now, for the first time, we're offering three different levels of support, with rewards at each level, including a magazine subscription, books, tote bags, events and more—all starting at less than 17 cents a day. Check out the new Sustainer program.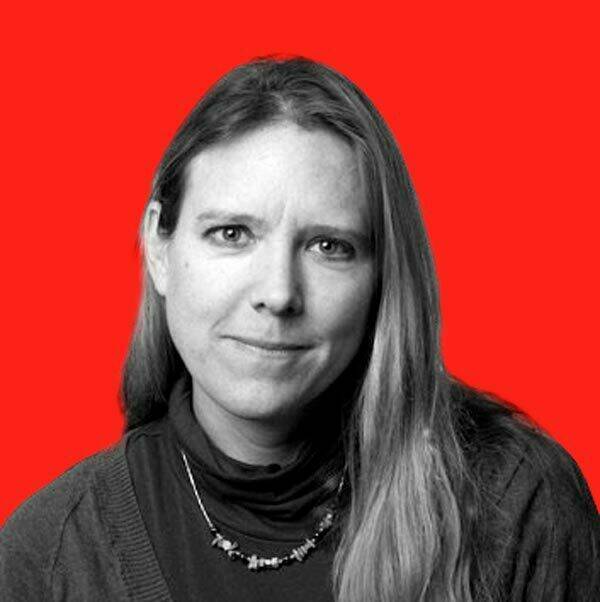 Kari Lydersen
is a Chicago-based reporter, author and journalism instructor, leading the Social Justice
&
amp; Investigative specialization in the graduate program at Northwestern University. She is the author of Mayor
1
%: Rahm Emanuel and the Rise of Chicago's
99
%.