Native Americans Fear GOP Budget Cuts Will be the Death of Tribal Radio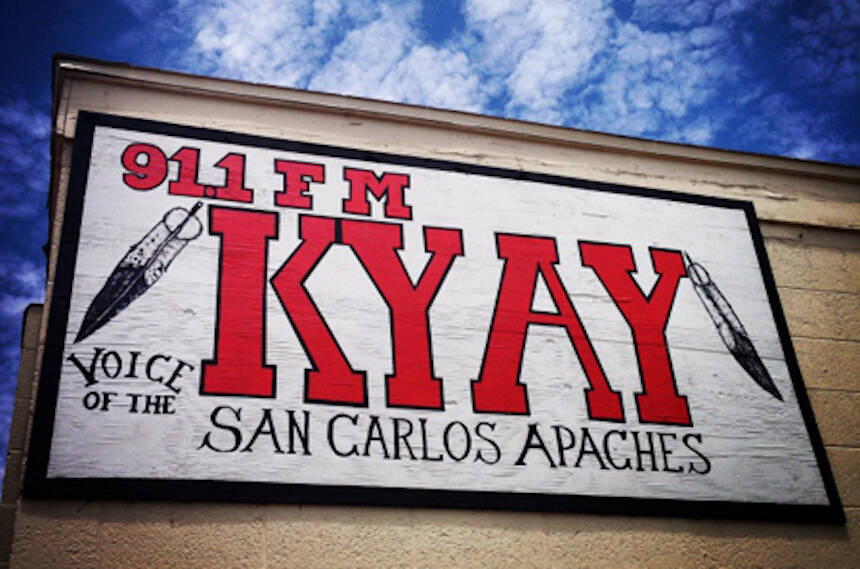 Eighty miles south of the Ore­gon bor­der, along the Trin­i­ty Riv­er in North­ern Cal­i­for­nia, sits the 12-square-mile Hoopa Val­ley Indi­an Reservation.
Of the near­ly 3,000 peo­ple liv­ing in the Hoopa Val­ley, approx­i­mate­ly three-fourths are Native Amer­i­can. And the local radio sta­tion KIDE-FM caters to them, offer­ing lis­ten­ers live broad­casts of the Hoopa tribe's gen­er­al meet­ings; a local, award-win­ning, week­ly show called ​"Health Mat­ters"; and an array of nation­al pro­gram­ming, includ­ing NPR news­casts and Native Amer­i­can pub­lic media shows.
Joseph R. Oroz­co, sta­tion man­ag­er of KIDE for the past 28 years, said the sta­tion, with a $200,000 annu­al bud­get, relies on fund­ing from the Cor­po­ra­tion for Pub­lic Broad­cast­ing (CPB), which pro­vides grants to trib­al sta­tions like his.
"Every year some­one is threat­en­ing to reduce the fund­ing or cut it out com­plete­ly," says Oroz­co. ​"And this time it's real­ly scary because they seem to be work­ing on it."
Since Pres­i­dent Trump took office, his admin­is­tra­tion has kept the press on their toes. As a result, social media, tele­vi­sion, and radio have been sat­u­rat­ed with break­ing news on the lat­est ​"alter­na­tive facts," anti-press-free­dom rhetoric, and flood of exec­u­tive orders affect­ing immi­gra­tion to the Key­stone XL and Dako­ta Access pipelines. Now, accord­ing to The Hill, Trump may be set­ting his sights on fund­ing cuts to orga­ni­za­tions such as the CPB and the Nation­al Endow­ment for the Arts.
Should cuts take effect, trib­al sta­tions stand to lose a lot, as they rely heav­i­ly on CPB grant fund­ing. There are 60 sta­tions licensed to tribes or trib­al enti­ties in the Unit­ed States, includ­ing com­mer­cial and pub­lic radio sta­tions. Of these 60 sta­tions, 35 are sup­port­ed by the CPB's Com­mu­ni­ty Ser­vice Grant award, which match­es each station's year­ly fis­cal bud­get then dou­bles it. Of the government's $445 mil­lion appro­pri­a­tion for the CPB in the 2017 fis­cal year, about $7 mil­lion of CSG and addi­tion­al grant sup­port goes to trib­al sta­tions across the Unit­ed States, accord­ing to the CPB.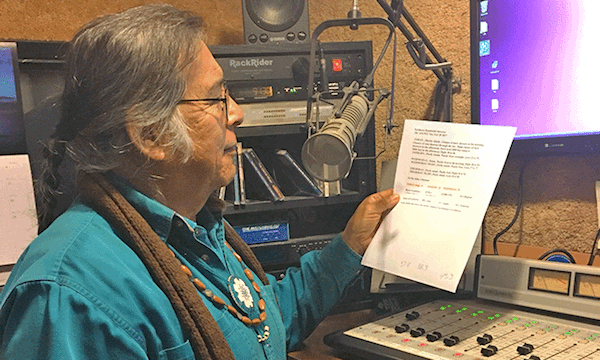 Joseph R. Oroz­co in the KIDE stu­dio booth. (Pho­to: Emilee Mar­shall / KIDE)
"Our sup­port of Native sta­tions is part of a larg­er CPB mis­sion," says Leti­tia King, the organization's senior vice pres­i­dent for cor­po­rate com­mu­ni­ca­tions. That mis­sion, she says, is ​"to pro­vide pub­lic broad­cast­ing to all Amer­i­cans for free, com­mer­cial-free, and we have a spe­cial ben­e­fit for Native sta­tions to ensure that they're able to serve their communities."
Giv­en sta­tions' grow­ing con­cerns about poten­tial fund­ing cuts, King urges trib­al sta­tions to con­tin­ue to pro­vide ser­vices to their com­mu­ni­ties. ​"That ser­vice is what is per­sua­sive for the bipar­ti­san sup­port for pub­lic media," she said, adding that the CPB has had a long track record of that support.
Loris A. Tay­lor, the pres­i­dent and CEO of Native Pub­lic Media (NPM), has kept a close eye on the devel­op­ments. Fund­ed through a CPB grant of its own, NPM pro­vides aid to trib­al gov­ern­ments and enti­ties so that they can car­ry broad­cast licens­es; it is the organization's mis­sion to improve broad­band access across Indi­an Coun­try through media access and ownership.
This isn't the first time the CPB has stood on shaky ground. Past threats to cut the organization's fund­ing ulti­mate­ly fiz­zled, such as a high­ly pub­li­cized pro­pos­al under for­mer Pres­i­dent George W. Bush. But giv­en the Trump administration's appar­ent inter­est in pri­va­tiz­ing pub­lic broad­cast­ing, Tay­lor and oth­ers in pub­lic media wor­ry about the future.
The worst-case sce­nario, accord­ing to Tay­lor, would be that small sta­tions such as KIDE shut down with­out the CPB funding.
"I am hop­ing that that will not be the case," she says. ​"We're try­ing to do every­thing that we can in terms of alert­ing our small sta­tions to get pre­pared to buffer up their resources, to look at oth­er streams of rev­enue if they can."
Before sta­tion fundrais­ing and CSG grants kick into KIDE's annu­al bud­get, the Hoopa Val­ley tribe con­tributes a lit­tle more than $94,000, Oroz­co says. Then the sta­tion rais­es anoth­er $6,000 from fundrais­ing in order to reach the min­i­mum $100,000 to be eli­gi­ble for the CPB's Com­mu­ni­ty Ser­vice Grant. Under the station's shoe­string bud­get, Oroz­co has set in place cost-sav­ing innovations.
KIDE was one of the first trib­al radio sta­tions in Cal­i­for­nia to have a hybridized solar pow­er sys­tem, which has allowed the sta­tion to cut back on elec­tric­i­ty costs by 60 per­cent. And recent­ly the sta­tion has begun to stream its broad­cast ser­vice through its web­site. Still, KIDE requires fund­ing for basic oper­a­tions. ​"We rely on the CPB funds to pay the elec­tric­i­ty and tele­phone, plus all of our nation­al pro­gram­ming that we get off the satel­lites," says Oroz­co. ​"Our stream­ing, our web­site. Everything."
Oroz­co has plans for the future of KIDE and con­tin­ues to apply for addi­tion­al grants to improve com­mu­ni­ty engage­ment and par­tic­i­pa­tion with all of Hoopa Val­ley. He's work­ing on bring­ing back a call-in show, for instance, but that's been held up by a long list of equip­ment repairs. Tay­lor said she's found over the years that com­mu­ni­ties place a lot of trust in and reliance on trib­al sta­tions, as the iso­la­tion of rur­al Indi­an Coun­try can be com­pound­ed by a land­scape where broad­band access is limited.
This is more acute­ly felt in Alas­ka, says Jaclyn Sallee, pres­i­dent and CEO of Koah­nic Broad­cast Cor­po­ra­tion and KNBA in Anchor­age. Twelve of the 60 trib­al sta­tions in the Unit­ed States are locat­ed in Alas­ka. Koah­nic pro­duces Native pro­gram­ming, which includes ​"Nation­al Native News," ​"Native Amer­i­can Call­ing," and ​"Earth Songs." They dis­trib­ute pro­gram­ming through Native Voice One to more than 350 radio sta­tions across the coun­try. Sallee says Koah­nic and KNBA receive three sep­a­rate grants from the CPB.
Accord­ing to Sallee, state fund­ing to pub­lic radio sta­tions has been cut by 50 per­cent over the past two years. ​"The local sta­tions are a life­line for lis­ten­ers," espe­cial­ly in remote regions where locals may rely on sta­tions as their sole source for nation­al, state, and local news or emer­gency infor­ma­tion, Sallee says.
This is the case for KZPA-AM, Gwan­dak Pub­lic Broad­cast­ing, Inc., which serves Fort Yukon, Alas­ka. Though the community's pop­u­la­tion is esti­mat­ed to be around 600, thou­sands have come to rely on the station's pro­gram­ming because it's one of few sta­tions for miles around, says Vicky Thomas, KZPA's office manager.
"We do a lot of search-and-res­cue stuff that's vital to our com­mu­ni­ty, like miss­ing peo­ple," says Thomas. ​"Dur­ing the spring­time, we do flood watch, because our water has been very high, com­ing in at dif­fer­ent locations."
Thomas hopes the station's bud­get will hold steady with CPB fund­ing; she doesn't believe KZPA could sur­vive with­out it. ​"Fund­ing has been dimin­ish­ing through­out the years," she says. ​"We're doing a lot of plan­ning in case some­thing like that happens."
Back in the Low­er 48, Oroz­co likens the impor­tance of fund­ing for trib­al sta­tions to an oft-for­got­ten fed­er­al trust respon­si­bil­i­ty between tribes and the Unit­ed States. In his eyes, the Unit­ed States has not done enough to reestab­lish trib­al com­mu­ni­ca­tion sys­tems through sta­tions like his.
"Native media is a sov­er­eign right that was nev­er returned to us," says Oroz­co. ​"It is the fourth estate. The peo­ple need to have that bal­ance. That's what media does, be it a news­pa­per or radio."
("Will Cuts to Pub­lic Broad­cast­ing Silence Native Radio Sta­tions?" was writ­ten for and first pub­lished by YES! Mag­a­zine. This arti­cle is fea­tured on Rur­al Amer­i­ca In These Times thanks to their Cre­ative Com­mons repost pol­i­cy.)
[If you like what you've read, help us spread the word. ​

"

Like" Rur­al Amer­i­ca In These Times on Face­book. Click on the ​

"

Like Page" but­ton below the bear on the upper right of your screen. Also, fol­low RAITT on Twit­ter @RuralAmericaITT]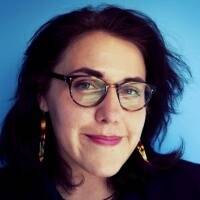 Chris­tine Trudeau
wrote this arti­cle for
YES! Mag­a­zine
. Chris­tine is a jour­nal­ist and cit­i­zen of the Prairie Band Potawato­mi Nation of Mayet­ta, Kansas. Her work has appeared on NPR, Nation­al Native News, and in Native Peo­ples Magazine.