Nebraska's Meatpackers Speak Out: 'The Speed Kills You'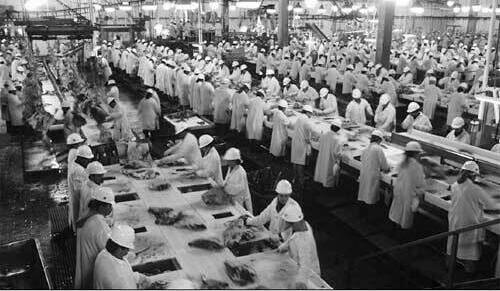 They give you ice, they give you hot water, they sell you pills and tell you that you have to learn to live with pain. —Anonymous Nebraska meatpacking worker describing an employer.

More than one-hundred years after The Jungle—Upton Sinclair's seminal expose of America's slaughterhouses— was published, meatpacking remains one of the country's most dangerous lines of work. Injury rates in the industry are more than double that of U.S. manufacturing overall, and the Government Accountability Office (GAO) reported in 2005 that official data on worker injuries probably undercounts the real number of injuries.

Nearly five years since that GAO report, little seems to have changed in the industry — at least in Nebraska, the subject of a startling new report released by Nebraska Appleseed.

The nonprofit, nonpartisan public interest law center organization surveyed 455 people working in the state's meatpacking industry — which produces one out of every four steaks and hamburgers in the United States — to understand what, if anything, has changed since the Meatpacking Industry Workers Bill of Rights became law ten years ago in Omaha.
The answer appears to be: not much.
Processing up to 400 heads of cattle per hour, meatpackers are subject to cold working conditions and slippery floors as they wield the electric knives necessary to break down carcasses. The new report paints a disturbing picture of an industry in an overdrive even as the current recession has squeezed companies:
73

% of workers surveyed stated that the speed of the line had increased in the past year.

94

% said that the number of staff had decreased or stayed the same.

62

% of workers said they had been injured in the past year. (This is well above the rate of injury reported by employers to the government.)
While

14

% of workers reported some safety improvements during the past year,

52

% reported their workplace had become less safe in certain ways during the same period.
According to the report, available in full here (full disclosure: The Public Welfare Foundation, which financially supports Working In These Times, supports Nebraska Appleseed):
The crippling effect of repetitive motion injuries may not yet be well understood by the public, but making thousands of cuts per day can cause swollen hands, limbs curled beyond use. The gradual nature of the injury is insidious. Many disregard the initial pain, not recognizing its seriousness until muscles, tendons, and bones are damaged beyond repair, leaving individuals unable to perform even minimal daily tasks.
Many workers who contributed to the report — titled "'The Speed Kills You': The Voice of Nebraska's Meatpacking Workers" — said they experienced psychological damage due to supervisors' screaming, and humiliation after loss of bladder control they were denied access to a bathroom.

Industry representatives deny the report's conclusions.

​"If our line speeds were too fast, there is no way workers could do their jobs in a skilled manner at a satisfactory level," Dan McCausland, the American Meat Institute's senior director for worker safety and human resources, told the Lincoln Journal Star.

Appleseed's report recommends the meatpacking industry protect its workers from injury and exploitation by providing copies of the Meatpacking Industry Workers' Bill of Rights to employees at multiple points during the duration of a worker's tenure. It also asks the federal government to:
Enact stronger penalties for companies who do not comply with OSHA standards -increase the number of inspectors of meatpacking employers to force them to provide a safe working environment.
Create and enforce laws surrounding bathroom allowance, standardized line speed, breaks to prevent repetitive-motion injuries, and employer-provided personal protective equipment.
Because many slaughterhouse workers are undocumented Mexican immigrants, Appleseed also recommends that laws be created to prevent the manipulation of workers whose legal work status is not yet verified.

In addition to general development of fair immigration laws, the organization argues that a flat fee up to $25,000 should be paid to a worker injured on the job if it is not until after the injury that the employer ​"discovers" that the worker is undocumented. Undocumented workers cannot receive the full financial benefits of a jobsite injury, so the fee would offset any advantage a company might have in hiring those they don't have to pay full workers' comp to.

The report also has a recommendation for all meat eaters lucky enough to work outside the meatpacking industry: To create a demand for fairly harvested protein, ask supermarkets and restaurants whether the meat they sell and serve comes from factories that treat workers humanely.

​"For the sake of community and economic sustainability as well as a sense of basic decency, the public wants to know that meat is produced under safe conditions for the human beings doing the work," said Becky Gould, executive director of Nebraska Appleseed. ​"The question is, what are the next steps we will take?"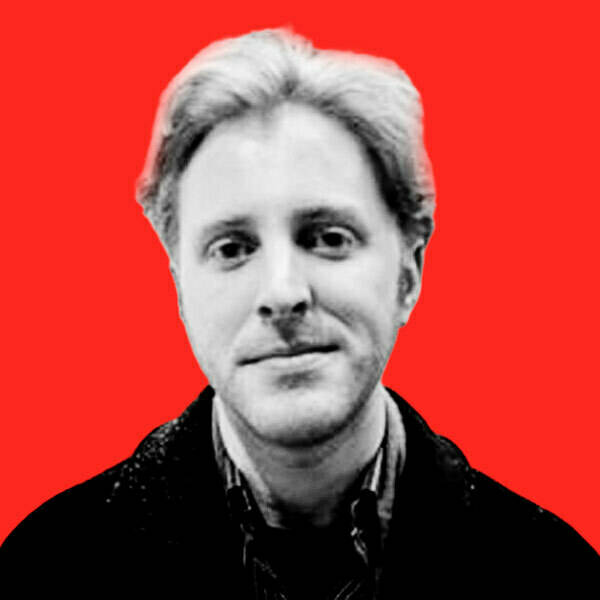 Jeremy Gantz is an In These Times contributing editor working at Time magazine.