Nestlé's Makes the Very Best? Georgia Workers Vote To Unionize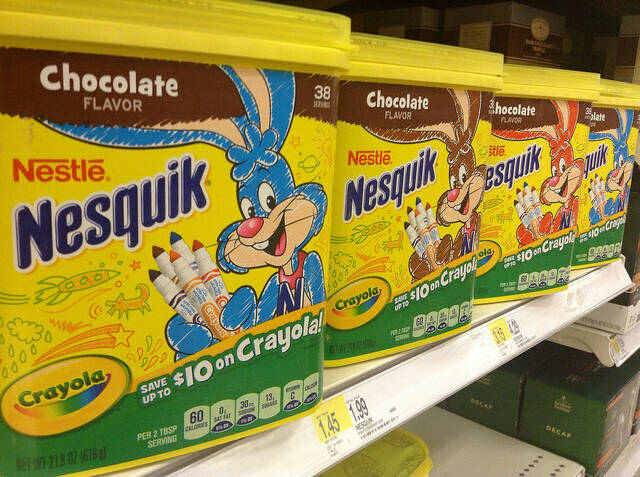 Your Nesquik may now be shipped by union workers, thanks to a powder-thin union election at a distribution center just south of Atlanta.
Workers at Nestlé's facility in McDonough, Georgia, voted 49-46 Wednesday in favor of representation by the Retail, Wholesale and Department Store Union (RWDSU), said labor organizer Greg Scandrett. The campaign was tough, so the victory is sweet.
"They [Nestlé] fought this from Day 1. They brought in people from HR from all around the country," Scandrett said.
He expects negotiations around a first contract will be difficult.
The workers at Nestlé's distribution center are at one of the choke points of a global logistics chain that produces billions in profits for the Swiss company. Nestlé spokeswoman Liz Caselli-Mechael tells In These Times that the company has more than 400 factories in 86 different countries. It employs 330,000 people globally, she says, with about 51,000 of those workers in the United States.
Caselli-Mechael did not immediately respond to a request to comment on the union election.
The distribution center in McDonough handles many different Nestlé products. Nesquik, the wildly popular chocolate milk powder, and candy are the most famous, but baby formula is also handled there, Scandrett said. The work site is at a key railroad intersection with Interstate 85, so much of Nestlé's profits from the southeastern United States flow through the facility, he said.
According to Scandrett, management-labor relations on the shop floor are not good. Many workers feel disrespected by the managers. Favoritism in assignments and promotions is a huge complaint, he says. And racial tensions, with the vast majority of black workers pitted against the overwhelmingly white managers, are high, Scandrett says.
Hourly pay is not a big issue, according to Scandrett. Pay starts out at around $17 an hour, but there is little room for growth, with pay topping out at around $19 an hour, he says.
Labor relations at Nestlé's operating units have been a perennial source of dismay at the IUF, the International Union of Food, Agricultural, Hotel, Restaurant, Catering, Tobacco and Allied Workers' Associations. IUF's special Nestlé organizing center reports on problems with the company in countries like Turkey, South Korea and Finland.
"It's not really about the pay. It's about how you are treated. Nobody should have to stand for being disrespected all the time," Scandrett said.
Bruce Vail
is a Baltimore-based freelance writer with decades of experience covering labor and business stories for newspapers, magazines and new media. He was a reporter for Bloomberg BNA's Daily Labor Report, covering collective bargaining issues in a wide range of industries, and a maritime industry reporter and editor for the Journal of Commerce, serving both in the newspaper's New York City headquarters and in the Washington, D.C. bureau.