How New Jersey Workers Made Chris Christie Blink and Saved the State from a Disastrous Shutdown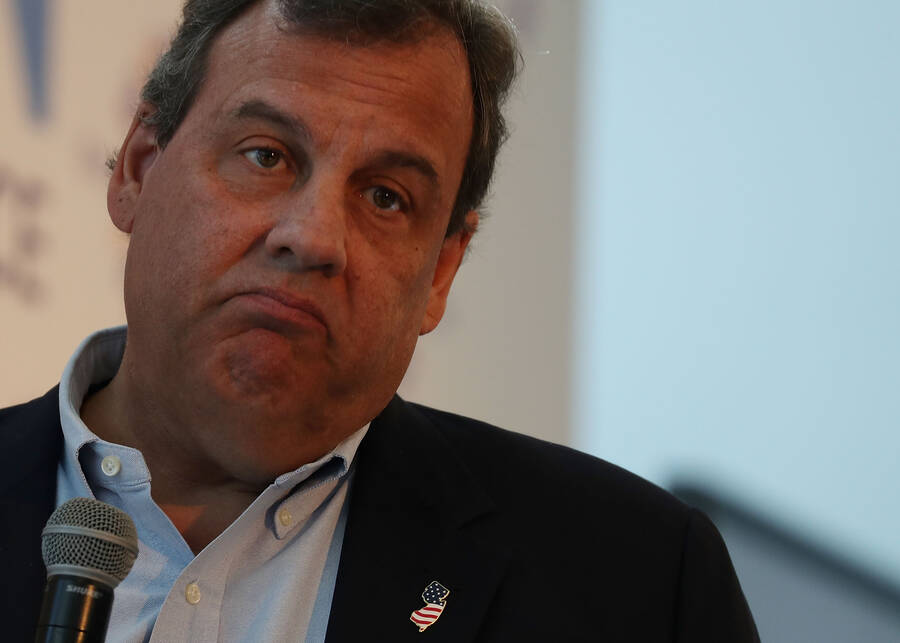 This arti­cle first appeared in Labor Notes.
Lea Chilel­li, a stew­ard in the Divi­sion of Devel­op­men­tal Dis­abil­i­ties in New Jer­sey, felt blind­sided when Gov­er­nor Chris Christie ordered the state shut down July 2. ​"There was chaos," she said. ​"All my mem­bers were tex­ting me find­ing out what was going on and what they should do. Man­age­ment was clue­less and they were telling peo­ple all dif­fer­ent things."
The New Jer­sey con­sti­tu­tion requires that a bud­get be passed every year by July 1. When the leg­is­la­ture failed to do so, Christie ordered a state shut­down a lit­tle after mid­night. Part of the shut­down involved lock­ing out all state work­ers deemed ​"nonessen­tial," such as work­ers in state parks, in the Motor Vehi­cle Com­mis­sion, and those pro­cess­ing unem­ploy­ment claims.
But the lock­out was­n't actu­al­ly about the state bud­get; it was a man­u­fac­tured cri­sis by a gov­er­nor who is now less pop­u­lar than a root canal.
Christie want­ed the leg­is­la­ture to give him access to the reserves of the state's largest health care provider, Hori­zon Blue Cross Blue Shield, say­ing he would build up the state's Health and Well­ness Fund. The Com­mu­ni­ca­tions Work­ers of Amer­i­ca (CWA) in New Jer­sey, the largest union of state work­ers, opposed the plan part­ly because Hori­zon would then have raised rates on the 3.8 mil­lion HBCBS pol­i­cy hold­ers, many of them CWA members.
Christie, who wants to impress Pres­i­dent Trump with his unabashed avarice and brag­gado­cio, threat­ened that if he didn't get the mon­ey, he would veto funds for food assis­tance, preschool expan­sion, paid leave claims, and a host of oth­er crit­i­cal services.
When the leg­is­la­ture refused his demand, Christie threw a tantrum and shut the state down.
The 35,000 mem­bers of CWA NJ played a fierce role in bat­tling to reopen the state.
How we made Christie blink
Here's what we did:
Step one hap­pened over the course of many decades and was the cru­cial step: we orga­nized a strong inter­nal struc­ture of shop stewards.
Step two hap­pened in the wake of Trump's becom­ing pres­i­dent: we start­ed build­ing a statewide resis­tance move­ment, link­ing pro­gres­sive unions with com­mu­ni­ty orga­ni­za­tions and new com­mu­ni­ty-based resis­tance groups.
Among oth­er actions, this move­ment turned out for week­ly protests out­side the offices of every New Jer­sey Repub­li­can congressman's office, demand­ing they not repeal the Afford­able Care Act.
Once it was clear a shut­down was immi­nent, we host­ed a meet­ing of our part­ner orga­ni­za­tions and held a live­ly press con­fer­ence on Fri­day June 30.
Step three was to muster the real strength of the CWA, the stew­ards and mem­bers. We con­vened a Tele­town Hall with thou­sands of mem­bers on the line. To keep mem­bers informed, we used emails, social media, and hand­bills at the work­site. Most impor­tant, stew­ards talked to their co-workers.
Because of decades of pri­or orga­niz­ing, we were able to make a plan to mobi­lize tens of thou­sands of mem­bers to pick­et on July 5 and 6 out­side the offices of Demo­c­ra­t­ic leg­is­la­tors who were tak­ing a crap­py stance, essen­tial­ly sid­ing with Chris Christie.
But before we hit the streets as planned, Christie blinked and caved. It cer­tain­ly helped that he was caught sun­ning him­self at shut­tered Island Beach State Park and was then caught lying about it. Pub­lic out­rage was swift and fero­cious, and showed us that even some­one as shame­less as Christie can still be shamed.
Back pay for the lockout
Although the state is open again, we are fight­ing for back pay for the days our mem­bers were locked out. We held a bois­ter­ous ral­ly out­side the state­house on July 13. We filed a griev­ance and print­ed it on a big poster which hun­dreds of mem­bers signed.
The same day as the ral­ly, the State Sen­ate passed a bill to reim­burse the work­ers for the time they were forced out. The State Assem­bly has also vowed to pass such a bill, and even Christie has promised to sign it.
But we know that not every­thing politi­cians promise our mem­bers comes to fruition, so we remain vig­i­lant and ready to hit the streets again if there is any hint of reneging.
Jim McAsey
is Mobi­liza­tion Coor­di­na­tor for CWA New Jersey.