Sex Workers Say "Trafficking" Crackdown Is Backdoor to Gentrifying New Orleans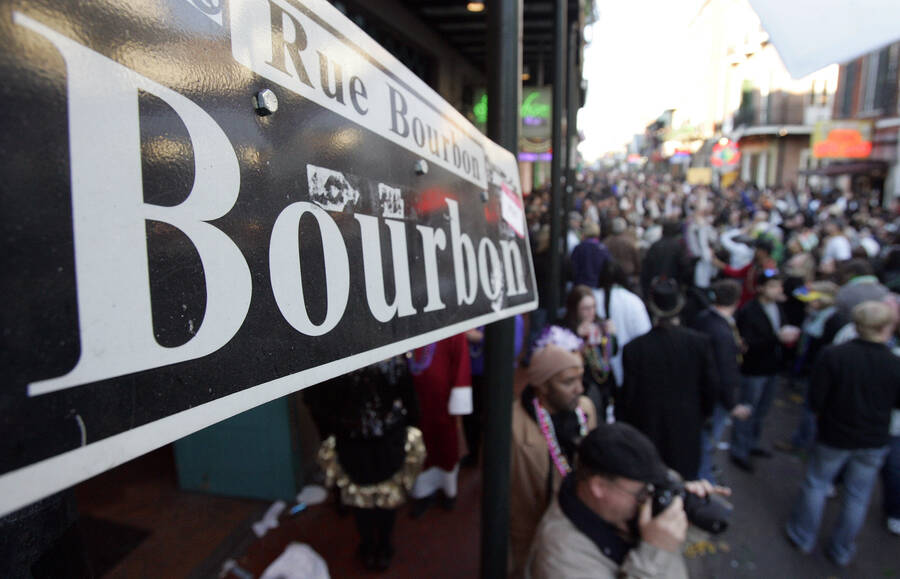 Under the guise of protecting sex trafficking victims, the Louisiana legislature passed two bills this month that — if signed into law by the governor — will continue to unfairly link human trafficking to New Orleans strip clubs and sex workers. Some sex workers warn the legislation is poised to harm the safety and livelihood of sex workers and quicken the pace of gentrification in the city.
HB 830 would require ​"sexually oriented businesses," which includes strip clubs, to adhere to requirements that employees fill out questionnaires on human trafficking or face thousands of dollars' worth of fines. Another bill, SB 335, bumps up fines for those soliciting sex workers and paying for sex to ​"lessen the demand" for sex trafficking — while failing to distinguish between trafficking victims and sex workers in its enforcement.
Many had already expressed concern about an unfair crackdown targeting sex workers. In February, strip club employees, community activists and other workers in the French Quarter took to the streets to protest police raids on strip clubs. Police claimed that they were combatting human trafficking by raiding the establishments, but many strippers say the clubs were unfairly targeted and that police took photos of them without asking, watched them dress and ridiculed them.
Strip clubs avoided additional city scrutiny when, in March, the City Council voted down a proposal to cap the number of strip clubs on Bourbon Street, which represented a huge victory for strippers, who are concerned about attempts to make the French Quarter more ​"family friendly." But state lawmakers have continued to advance sex trafficking laws that — according to some — would enable the gentrification of New Orleans, make it more difficult for strip clubs to stay open and endanger sex workers.
State and city officials and lawmakers have tried to make strip clubs synonymous with sex trafficking — and police raids over the years have certainly helped.
According to Jack, the hardest-hit clubs include those that employ dancers from more marginalized backgrounds, some of whom are excluded from the formal economy. Many of the clubs that were shut down as a result of ongoing city scrutiny were the ones that ​"tended to have dancers that were not just pretty white girls," he explained.
"There was a club called Dixie Divas that was known as place where trans women would go, and a lot more women of color, and not normatively attractive bodies to go dance and make some money," he says.
The club closed in February after the Louisiana Office of Alcohol and Tobacco Control, Louisiana State Police and New Orleans Police Department found ​"multiple incidents of prostitution, lewd acts, and in some cases illegal drug activity at these strip clubs." There were no arrests related to human trafficking.
Lyn Archer, who is part of the strip club worker advocacy group Bourbon Alliance of Responsible Entertainers (BARE), told Best of New Orleans she has concerns about the City Planning Commission's 2016 Adult Live Performance Venues study, which considered the regulation of strip clubs. Archer says that the smaller clubs won't be able to meet the zoning standards for appearance or reputation that they need to stay open. Since these clubs hire more people who don't conform to narrow weight or age or height expectations that larger clubs do, those workers will likely lose their jobs if the clubs close.
She is also concerned about HB 830. The U.S. government seized Backpage in April.
Mistress Genevieve says that due to the federal law, sex workers in New Orleans are either working out of bars or simply can't find clients.
"Now that Backpage is gone, I'm not even making half of what I need to make to pay rent. Rent is getting higher and there is no such thing as print ads for us anymore. We give a lot of people credit for knowing how to use the internet. A lot of people only knew how to use Backpage," she explains.
"If you're casting a bigger net, you can turn down bad clients," she continues. ​"But if you're really broke and you have to go through screening processes and you have limited number of calls, that means that occasionally people are going to drop their guard. Rent is due and I need to take this call … Then they're in trouble."
Casey Quinlan
is a policy reporter at ThinkProgress. She writes about education, labor, and criminal justice. She has published articles in The Atlantic, Bustle, Bitch Magazine, Glamour and The Guardian.