NEW YORK CITY – ​"It's about time," said a New York City cab driver while weaving efficiently through afternoon traffic in Midtown on Monday. It had been several days since the New York Taxi Workers Alliance logged a major victory with a commission vote that grants drivers a 17 percent fare hike and what the group is calling the first ever Health and Disability Fund for drivers, paid for through a surcharge on every ride. The ordinance also ends the 5 percent loss that drivers previously absorbed every time a passenger used a credit card.
On July 12 the New York City Taxi and Limousine Commission voted 6-2 (with one abstention) to adopt the fare hike and other measures, which were backed by Mayor Michael M. Bloomberg, many city councilmen and organized labor allies of the New York Taxi Workers Alliance, which represents about a third of the city's 48,500 drivers.
The driver, an immigrant who declined to give his name, did not seem overly enthusiastic about the vote, noting that driving will still be a grueling profession where he expects rising gas prices to continue to make things difficult. He did not think the higher fares would result in any fewer people taking cabs in New York City, where cabs are of course ubiquitous and absolutely central to daily business and social life. Especially in Lower Manhattan, where relatively few people have cars, cabs make up a huge percentage of the vehicles on the street, and the threat of a cab drivers strike carries much weight.
The New York Taxi Workers Alliance framed the commission vote as an historic ​"David vs. Goliath" victory, noting that they were up against powerful owners of large taxi companies, who under this plan don't get a proportional share of the increased income drivers are likely to earn.
The New York Times quoted a spokesman for the Metropolitan New York Taxicab Board of Trade who said the group might take legal action to overturn the fare hike. The Board, which represents 33 of the fleet garages that employ the majority of the city's drivers, had previously sought a 20 percent fare increase, but only if the lease cap that fleet owners can charge drivers was also raised 20 percent.
The Taxi Workers Alliance website says:
Our better tomorrow was ultimately won because of the organizing and sacrifices of our membership who packed the hearing rooms, participated in studies, raised public consciousness and refused to give up the pursuit for justice. Hearing after hearing after protest after press conference after general meeting, NYTWA members stood strong, resilient, had the courage to negotiate and withstood intimidation and relentlessness from powerful opponents.
Fleet owners have charged that political retaliation, rather than concern for drivers' well-being, motivated the mayor's and other elected officials' support of the fare increase. The taxi industry had successfully blocked Bloomberg's attempt to demand livery drivers that serve far-flung parts of the city be licensed to pick up people hailing them on the street.
Currently people must call for such livery cabs. Requiring new medallions for up to 18,000 of these cabs could have generated $1 billion a year in revenue, according to the mayor's office, with 20 percent of the vehicles required to be wheelchair-accessible. The state legislature had approved Bloomberg's plan last fall as a statewide matter after city council shot it down. But in response to lawsuits from the taxicab board, a state Supreme Court justice ruled the city council does have jurisdiction over the issue, and negated the state legislation.
Many yellow cab drivers, along with fleet owners, were opposed to the livery street-hail licenses, arguing it would cut into their business and decrease the value of medallions held by driver-owners. The New York Times noted that it could also hurt retired drivers who lease their medallions to help make ends meet, including for covering healthcare expenses.
The yellow cab fare increase means the cost of rides to the city's airports could rise notably, from about $45 to $52 for a ride from Manhattan to JFK International Airport. Several New Yorkers waiting for the private Airporter bus from Manhattan to LaGuardia on Tuesday said they regularly debate whether to take the $12.50 bus or a much quicker but more expensive cab. A fare increase might make the difference.
I asked a driver waiting for a woman to stumble out of his cab on Bleecker Street at night what he thought of the fare increase. As the passenger apparently struggled to find enough change in her purse to cover the fare, he didn't answer me directly but said with dry humor, ​"This is our life."
CBS quoted driver Qaiser Hashmi, who said the fare increase could change his life, compensating for the way he's been squeezed by an escalating cost of living since the drivers' last fare hike eight years ago: ​"I wouldn't call it luxury, but at least I'll be able to live a comfortable life."
The New York victory will likely inspire organized Chicago cab drivers, who are battling with Mayor Rahm Emanuel's administration — including the use of short weekly strikes— for fare increases and a roll-back of new rules which they say gut their ability to make a living, as Jeremy Gantz reported for Working In These Times.
Meanwhile, as Michelle Chen recently reported for Working In These Times, New York cab drivers have been unfairly swept up in campaigns against sex trafficking, potentially forcing cab drivers to profile people based on their attire and actually making sex work even more dangerous. Chen wrote:
Taxi drivers are vulnerable to violent attacks, punishing work schedules, and a labor structure that forces drivers into virtual vehicular serfdom. The city's anti-prostitution crackdown ironically does place prostitutes and cabbies on the same side of the law, but for reasons probably not anticipated by the City Council: both sex workers and taxi drivers have seen their labor devalued and tarred with stereotypes of criminality, when in reality they're just, like most other New Yorkers, trying to make an honest living.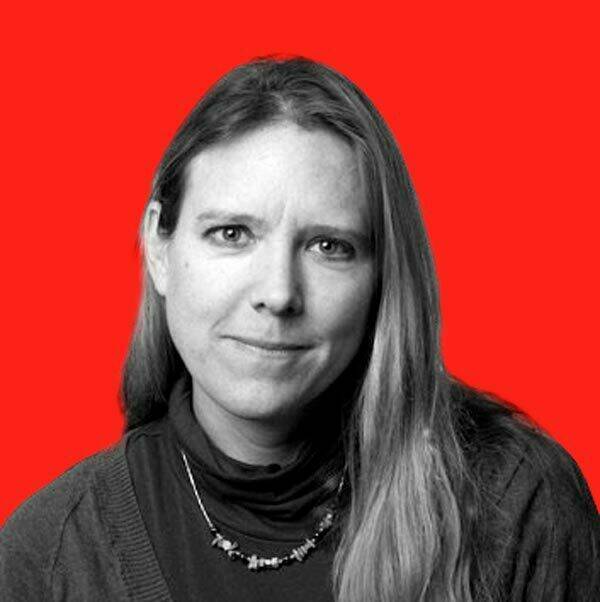 Kari Lydersen is a Chicago-based journalist, author and assistant professor at Northwestern University, where she leads the investigative specialization at the Medill School of Journalism, Media, Integrated Marketing Communications. Her books include Mayor 1%: Rahm Emanuel and the Rise of Chicago's 99%.