NLRB Rules In Favor of Chicago's Columbia College Professors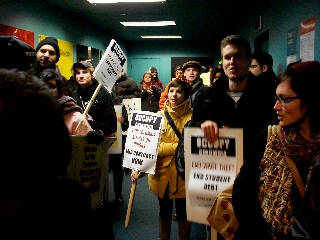 Union­ized part-time fac­ul­ty at Colum­bia Col­lege in Chica­go gained a major vic­to­ry, union lead­ers say, when the Nation­al Labor Rela­tions Board (NLRB) issued a rul­ing about the way class­es are assigned and the administration's fail­ure to turn over request­ed doc­u­ments that shed light on the process.
In years past, expe­ri­enced part-time fac­ul­ty at the arts and media-focused col­lege in down­town Chica­go typ­i­cal­ly could expect to teach the same class­es year after year, in a process known as ​"rollover." But around 2010, accord­ing to P‑fac (Part-Time Fac­ul­ty Asso­ci­a­tion at Colum­bia Col­lege) Pres­i­dent Diana Vallera, senior part-time fac­ul­ty were not being assigned to expect­ed class­es, often find­ing them giv­en to new­ly hired part-timers.
​"If you've been there some time you have cer­tain expec­ta­tions of income, and you rely on that income," Vallera says. ​"It was dev­as­tat­ing for a lot of our mem­bers — espe­cial­ly since those class­es were still available."
This is among sev­er­al issues being debat­ed in con­tentious nego­ti­a­tions stretch­ing since the union's last four-year con­tract expired in 2010, and was indef­i­nite­ly extend­ed. For eight months, accord­ing to the union, admin­is­tra­tors have refused to meet with them, so bar­gain­ing has been at a stalemate.
On July 17 NLRB admin­is­tra­tive law judge Robert A. Ringler ruled in favor of the union on unfair labor prac­tice charges relat­ed to the rollovers and doc­u­ments request­ed by the union to ana­lyze how the school was assign­ing class­es. The NLRB found that the actu­al class assign­ment pol­i­cy was not an issue that could be cov­ered by bar­gain­ing, but the impact of the change on union mem­bers is sub­ject to bar­gain­ing. The judge also said the admin­is­tra­tion must turn over the doc­u­ments the union requested.
Colum­bia Col­lege declined to respond to spe­cif­ic ques­tions for this sto­ry, and sent a statement:
We strong­ly dis­agree with the Admin­is­tra­tive Law Judge's deci­sion and will con­tin­ue to make those objec­tions through the appro­pri­ate process­es. Colum­bia has always engaged in good faith bar­gain­ing and will con­tin­ue to do so. Our focus remains on the edu­ca­tion­al and finan­cial well-being of our stu­dents, along with the vital­i­ty and qual­i­ty of the Col­lege itself.
Vallera says the hir­ing of new part-time teach­ers instead of senior adjuncts is unfair to stu­dents as well as teachers.
​"These are fac­ul­ty with lots of expe­ri­ence," she says. ​"This is about not valu­ing their fac­ul­ty, but it's also about what's best for stu­dents and stu­dent learning."
Vallera says it is unclear exact­ly why the admin­is­tra­tion is replac­ing senior instruc­tors with new­er ones or admin­is­tra­tors — ​"we're see­ing deans teach­ing class­es." It is like­ly a cost-sav­ing mea­sure and pos­si­bly also a move to reduce the union's pow­er as the con­tract nego­ti­a­tions drag on.
​"Maybe they're try­ing to neg­a­tive­ly affect the mem­ber­ship by hav­ing our senior mem­bers los­ing class­es, but if so that back­fired because senior mem­bers were upset and came to the union and got involved," Vallera says.
Vallera hopes the deci­sion will mean renewed nego­ti­a­tions between the col­lege and the part-timers union, which has about 900 mem­bers. She says school offi­cials have offered to meet with the union every three weeks for two hours, but union lead­ers don't think that is suf­fi­cient giv­en that past nego­ti­a­tions were held for at least three hours every week.
​"I think this kind of deci­sion is a step in the right direc­tion and has got­ten peo­ple involved in bar­gain­ing," Vallera says. ​"Hope­ful­ly they will bar­gain in good faith at this point, not just on the effects of these changes because they're forced to but also on the con­tract. Hope­ful­ly we won't have to take fur­ther action on that."
Judge Ringler chid­ed the admin­is­tra­tion for fail­ing to turn over doc­u­ments and infor­ma­tion request­ed by the union in Decem­ber 2010, includ­ing lists of adjuncts whose class­es were can­celed and rea­sons for class assign­ment switches.
The rul­ing says:
In addi­tion to an employ­er's duty to pro­vide nec­es­sary and rel­e­vant infor­ma­tion, ​"an unrea­son­able delay in fur­nish­ing such infor­ma­tion is as much a vio­la­tion of the Act as a refusal to fur­nish the infor­ma­tion at all.
The NLRB also ordered 18 part-timers with class­es can­celed must be paid the equiv­a­lent of a three-cred­it course, with inter­est, about $4,700. The rul­ing said:
Mean­ing­ful bar­gain­ing can­not be assured until some mea­sure of eco­nom­ic strength is restored to the Union; a bar­gain­ing order alone, there­fore, can­not serve as an ade­quate rem­e­dy for the unfair labor prac­tices committed.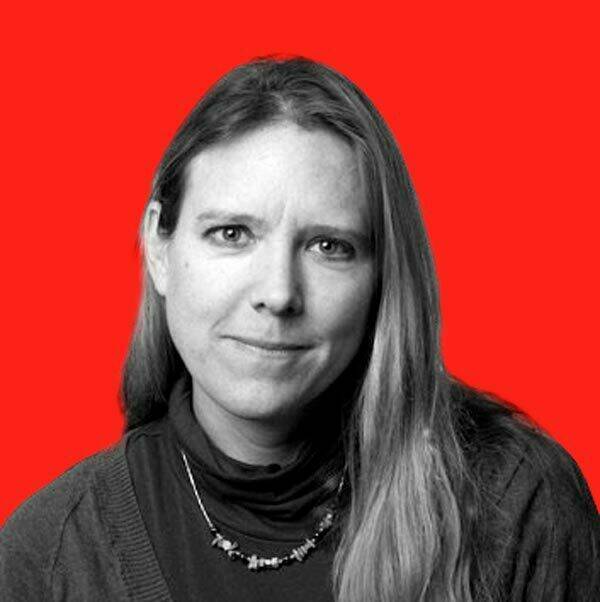 Kari Lyder­sen
is a Chica­go-based reporter, author and jour­nal­ism instruc­tor, lead­ing the Social Jus­tice
&
amp; Inves­tiga­tive spe­cial­iza­tion in the grad­u­ate pro­gram at North­west­ern Uni­ver­si­ty. She is the author of May­or
1
%: Rahm Emanuel and the Rise of Chicago's
99
%.