No Negotiation
Sharon reveals his plans for the West Bank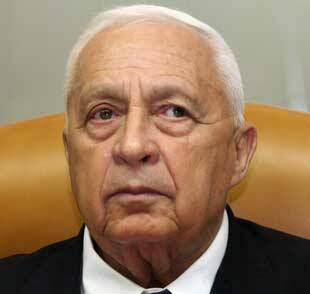 Israeli Prime Min­is­ter Ariel Sha-ron is a man of deeds rather than words. So on those rare occa­sions when he does dis­close his polit­i­cal goals it is impor­tant to pay close atten­tion and care­ful­ly con­sid­er every word.
Dur­ing his recent vis­it to the Unit­ed States, Sharon revealed to a group of Jew­ish donors how he fore­sees the devel­op­ments between Israel and the Pales­tin­ian Author­i­ty. He divulged a plan he has not yet talked about in Israel, at least not in a pub­lic forum.
"There won't be nego­ti­a­tions with the Pales­tini­ans about Jerusalem or the set­tle­ment blocks of Ariel, Ma'aleh, Edu­mim, and Gush Etzion," Sharon said, adding, ​"They will remain eter­nal­ly under Israeli sov­er­eign­ty with­in a con­tigu­ous ter­ri­to­ry." This straight­for­ward sen­tence reveals both the method that Israel's prime min­is­ter intends to embrace and a cru­cial ele­ment inform­ing the sub­stance of his plans.
Con­cern­ing the method, Sharon clear­ly stat­ed that he intends to repli­cate the uni­lat­er­al­ist approach he adopt­ed vis-à-vis the Gaza with­draw­al. Israel, in oth­er words, does not plan to dis­cuss two of the most cen­tral aspects of the occu­pa­tion – East Jerusalem and the large Jew­ish set­tle­ment blocs – and will force its plan on the Pales­tini­ans. Peace, accord­ing to this Machi­avel­lian log­ic, is achieved when the strong impose their will on the weak.
No less impor­tant is the sub­stance, and par­tic­u­lar­ly the two words with which Sharon con­clud­ed his sen­tence: ​"con­tigu­ous ter­ri­to­ry." This seem­ing­ly benign phrase is well worth not­ing, since the attempt to cre­ate a con­tigu­ous ter­ri­to­ry from the three Jew­ish set­tle­ment blocs is tan­ta­mount to declar­ing war.
Allow me to explain. Ariel is a large set­tle­ment locat­ed in the heart of the West Bank's north­ern part. The set­tle­ment Ma'aleh Edu­mim is locat­ed about 30 km south­east of Ariel, while Gush Etzion is locat­ed anoth­er 20 km south­west of Ma'aleh Edu­mim, and is sit­u­at­ed in the West Bank's south­ern part. Con­nect­ing these three set­tle­ment blocs means that the ter­ri­to­ry Sharon intends to offer the Pales­tini­ans will not be con­tigu­ous (except maybe by build­ing tun­nels!), and that Israel plans to annex a large por­tion of the Pales­tin­ian state-to-be, which is already a very small enti­ty – 22 per­cent of the British Man­date of Palestine.
No Pales­tin­ian leader can accept such a solu­tion. But since nego­ti­a­tions, at least regard­ing these cru­cial issues, are not on Sharon's agen­da, the Pales­tin­ian posi­tion is, in a sense, besides the point.
The out­come of such a move will no doubt be dev­as­tat­ing, since unlike Israel's with­draw­al from Gaza, which has been endorsed by all of the Pales­tin­ian polit­i­cal fac­tions, includ­ing Hamas, Sharon's West Bank plan will be unan­i­mous­ly reject­ed. Resis­tance will most like­ly mount and the bloody cycle of vio­lence will resume, this time with even greater vengeance.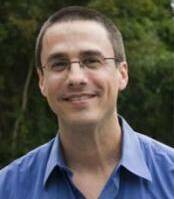 Neve Gor­don
teach­es in the Depart­ment of Pol­i­tics and Gov­ern­ment, Ben-Guri­on Uni­ver­si­ty of the Negev, in Israel. One can read about his most recent book,
Israel's Occu­pa­tion
, and more at
www​.israel​soc​cu​pa​tion​.info
.