No, Rahm Emanuel Should Definitely Not Become Head of the DNC
Neoliberal centrism is exactly the wrong direction for the Democrats.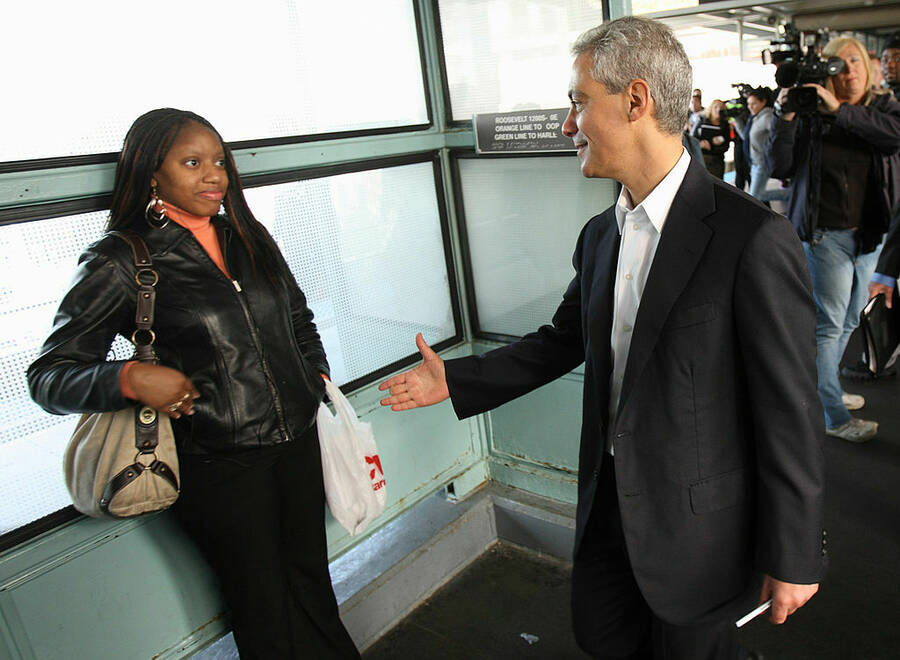 In the wake of Don­ald Trump's elec­tion, there has been no short­age of godaw­ful ideas for how the Demo­c­ra­t­ic Par­ty should respond to Hillary Clinton's humil­i­at­ing loss.
This would be tantamount to missing a slow and steady softball pitch, then handing the bat to your loudmouth younger brother to take a swing, while he's busy trying to rent the field to some Swiss-owned hedge fund.
After win­ning anoth­er elec­tion to her lead­er­ship posi­tion in the House of Rep­re­sen­ta­tives, Nan­cy Pelosi said Democ­rats actu­al­ly don't want a new direction.
Demo­c­ra­t­ic oper­a­tive David Brock, for his part, is gath­er­ing the super-rich donor class togeth­er, fig­ur­ing it has the best ideas for what the par­ty should do next.
And Joe Lieber­man says Democ­rats need to go back to tack­ing right, since that worked so well when he ran along­side Al Gore in 2000.
But per­haps the most asi­nine idea came this week from Chica­go magazine's Car­ol Felsen­thal, who pro­posed that Chica­go May­or Rahm Emanuel run for the head of the Demo­c­ra­t­ic Nation­al Com­mit­tee (DNC).
Yes, the same Rahm Emanuel who was an archi­tect of NAF­TA, a key play­er in pass­ing both Bill Clinton's crime bill and wel­fare reform, and a cor­po­rate Demo­c­rat through and through, whose neolib­er­al, cen­trist pol­i­tics are with­out rival.
This would be tan­ta­mount to miss­ing a slow and steady soft­ball pitch, then hand­ing the bat to your loud­mouth younger broth­er to take a swing, while he's busy try­ing to rent the field to some Swiss-owned hedge fund.
Felsen­thal offers a num­ber of rea­sons why her pro­pos­al would be a bril­liant idea: Emanuel has a his­to­ry of suc­cess at elect­ing Dems! He has a bel­ly full of fire that can broad­cast Demo­c­ra­t­ic val­ues far and wide! He's just the kind of no-non­sense leader we need to stand up to Trump! He's a Jew! (Yes, that's real­ly one of her arguments.)
But before we even con­sid­er what it would mean to put Emanuel — a Clin­tonite Demo­c­rat if there ever was one — in charge of rebuild­ing the par­ty, we should turn to what his lead­er­ship has looked like in Chicago.
Emanuel has earned his rep­u­ta­tion as ​"May­or 1%" by shut­ting down pub­lic men­tal health clin­ics and pub­lic schools, giv­ing mas­sive tax breaks to cor­po­ra­tions while black and brown neigh­bor­hoods remain mired in pover­ty, sell­ing off pub­lic goods and ser­vices to pri­vate inter­ests that prey on city tax­pay­ers, lay­ing off pub­lic sec­tor work­ers, pre­sid­ing over a scan­dal-plagued police depart­ment, and over­see­ing a his­toric num­ber of shoot­ings and gun deaths this year alone.
Is this real­ly the track record we want from some­one to help lead the oppo­si­tion to a Trump pres­i­den­cy? If that's the best Democ­rats have to offer, get ready for a whole lot more dis­af­fect­ed voters.
Now, to Felsenthal's points.
On it's face, putting Barack Obama's for­mer chief of staff and the one-time head of the Demo­c­ra­t­ic Con­gres­sion­al Cam­paign Com­mit­tee (DCCC) in charge of chart­ing a new course for the Demo­c­ra­t­ic Par­ty might seem not entire­ly unreasonable.
Hell, he was able to help Democ­rats retake the House in 2006 by recruit­ing mod­er­ate ​"Blue Dogs" to take on vul­ner­a­ble Repub­li­cans. Maybe, as Felsen­thal advo­cates, that's just what the par­ty needs?
First off, we should note that not many of those Blue Dogs are still around today. They were only able to win enough seats to form a major­i­ty in a wave elec­tion year, and were quick­ly sup­plant­ed by Tea Partiers in 2010, and fac­ing near extinc­tion by 2014.
And even when they were in office, many held such ret­ro­grade posi­tions on issues rang­ing from health care to Wall Street reg­u­la­tion that they were often hard to dis­cern from Republicans.
The job of some­one in charge of elect­ing Democ­rats should be to grow the influ­ence and pow­er of the par­ty over the long term. In this regard, with Democ­rats now in their weak­est posi­tion nation­wide in near­ly a cen­tu­ry, Emanuel's tenure looks much more like a fail­ure than success.
But even if we grant Emanuel the hon­or of hav­ing been a keen polit­i­cal tac­ti­cian in the past, is he real­ly the best mouth­piece for Demo­c­ra­t­ic val­ues today?
After this elec­tion, it should be clear that a cor­po­rate-mind­ed, tech­no­crat­ic approach to gov­ern­ing is not an inspir­ing mes­sage to poten­tial vot­ers. Clin­ton was large­ly viewed as a prod­uct of the polit­i­cal and eco­nom­ic estab­lish­ment, and in thrall to Wall Street financiers.
If Democ­rats want some­one in the mold of Clin­ton, Emanuel — a for­mer invest­ment banker and long­time Demo­c­ra­t­ic Par­ty oper­a­tive — would be a per­fect choice. Except for one thing: she lost.
So where else in Emanuel's resume can we look for bold posi­tions on the Demo­c­ra­t­ic platform?
Emanuel has scored high marks in the press of late for his tough stance on ensur­ing Chica­go remains a sanc­tu­ary city for undoc­u­ment­ed immi­grants under Trump's pres­i­den­cy. Of course we should applaud all attempts to safe­guard those fac­ing the brunt of Trump's attacks, and keep­ing fed­er­al agents from raid­ing immi­grant com­mu­ni­ties is an impor­tant step.
But let's not for­get Emanuel's past views on immi­gra­tion when on the nation­al stage. As Obama's chief of staff, Emanuel famous­ly advised the pres­i­dent to hold off on push­ing for com­pre­hen­sive immi­gra­tion reform in 2010, telling him it was too much of a polit­i­cal risk.
This move earned him the scorn of immi­gra­tion advo­cates both in and out­side of Con­gress — and it wasn't the first time. Emanuel had pre­vi­ous­ly called immi­gra­tion ​"the third rail of Amer­i­can pol­i­tics" and warned oth­er Democ­rats not to take a strong stance on the issue.
Back in 1996, when work­ing for Bill Clin­ton, Emanuel issued a memo to the pres­i­dent advis­ing him to step up immi­gra­tion hear­ings in a num­ber of states, includ­ing Illi­nois, so he could ​"claim and achieve record depor­ta­tions of crim­i­nal aliens."
We can only hope that this isn't the same advice that Emanuel gave Trump dur­ing their recent phone meet­ing in which he advised the pres­i­dent-elect on his tran­si­tion into the White House.
Indeed, Trump and Emanuel are no nat­ur­al ene­mies. Trump actu­al­ly donat­ed $50,000 to help elect Emanuel as may­or of Chica­go back in 2010. Emanuel's broth­er, Ari, is a close friend to Trump, has served as his agent, and met pri­vate­ly with the pres­i­dent-elect at Trump's New Jer­sey golf course after the elec­tion. For Trump's part, he has said: ​"I like Rahm very much."
Not exact­ly the ide­al pedi­gree for run­ning oppo­si­tion on our incom­ing xeno­pho­bic pres­i­dent who's already inspir­ing neo-Nazis to open­ly salute him.
Which gets to Felsenthal's most daft argu­ment: imply­ing that Emanuel is a good choice to run the DNC because he's Jewish.
She brings up this point to con­trast Emanuel with one of the top con­tenders for the DNC chair posi­tion, Min­neso­ta Rep. Kei­th Elli­son, a Mus­lim. Elli­son has been attacked for his past com­ments on the issue of Israel — even though they were in line with the posi­tions of the major­i­ty of Amer­i­can Jews.
While some have gone as far as to call Elli­son an anti-Semi­te, those inane smears have been debunked.
Felsen­thal assures us, though, that Emanuel would be able to whol­ly avoid these false accu­sa­tions because he ​"can claim with­out hyper­bole that ​'Israel' is his mid­dle name."
She goes on to argue that he could also ease ​"the angst of wealthy donors, many of them Jew­ish, who feel like they wast­ed their mon­ey on Hillary and her dread­ful­ly man­aged campaign."
This is trou­bling on a num­ber of lev­els. We should not have any reli­gious lit­mus test for the choice to run the DNC, and even sug­gest­ing that it would be a wise polit­i­cal move under­cuts the very idea of demo­c­ra­t­ic politics.
We are in a moment in which the Demo­c­ra­t­ic Par­ty must reassess not just its strat­e­gy, but who it aims to rep­re­sent and whose inter­ests it should serve. For decades, the par­ty has been square­ly cen­tered around the finan­cial elite and cor­po­rate donor class.
This has helped empow­er cor­po­ra­tions, enrich bankers and lob­by­ists, and con­cen­trate pow­er and wealth in few­er and few­er hands. But what it has not done is grow the Demo­c­ra­t­ic Party.
As a result, near­ly all of the pro­gres­sive gains made in recent years face a tru­ly dire future in the face of the incom­ing Repub­li­can majority.
The alter­na­tive we need is a par­ty that is actu­al­ly of and for the work­ing class. This is not some quixot­ic dream; it's the only chance we have of avoid­ing a future of per­pet­u­al con­ser­v­a­tive rule.
If the Democ­rats have any hope of becom­ing that par­ty, it can only hap­pen through new lead­er­ship — and a new direction.
Many Chicagoans would sure­ly be hap­py to see May­or Emanuel sent off to some oth­er far away posi­tion. But if the Democ­rats want to remain rel­e­vant in 2018 and beyond, he should most def­i­nite­ly not be picked to head the DNC.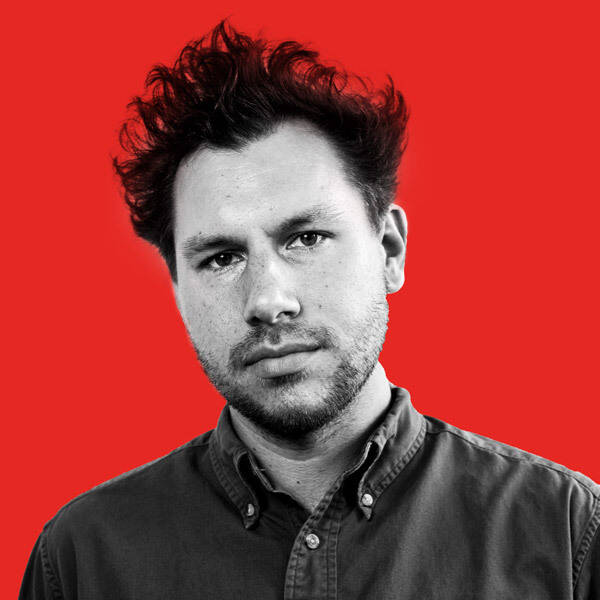 Miles Kampf-Lassin, a grad­u­ate of New York Uni­ver­si­ty's Gal­latin School in Delib­er­a­tive Democ­ra­cy and Glob­al­iza­tion, is a Web Edi­tor at In These Times. Fol­low him on Twit­ter @MilesKLassin