Nurses Beat Back Concessions at Site of Beyoncé Baby Birth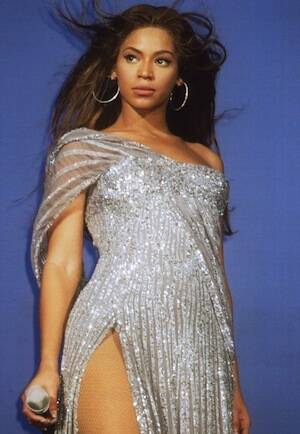 Days before a threat­ened strike, nurs­es at New York's Lenox Hill hos­pi­tal secured a deal with man­age­ment on a new three-year con­tract. Under the agree­ment, reached Novem­ber 1 and rat­i­fied Novem­ber 5, nurse-to-patient ratios will be slight­ly stronger, and wages will increase by between 3.2 and 4.1 per­cent a year.
The new con­tract insti­tutes month­ly co-pays for work­ers' health insur­ance start­ing in in 2015, but oth­er than that, includes few of the 46 con­ces­sions orig­i­nal­ly sought by North Shore-Long Island Jew­ish Health Sys­tem, the $6 bil­lion non-prof­it that acquired the hos­pi­tal in 2010.
Lenox Hill hos­pi­tal drew nation­al head­lines in Jan­u­ary as the place where super­star Bey­on­cé Knowles gave birth. The hospital's nurs­es have been union­ized since 1980, when they joined the Amer­i­can Nurs­es Asso­ci­a­tion. In 1984, nurs­es vot­ed to leave and form an inde­pen­dent local union. In 1988, they went on strike. Accord­ing to NYPNU Exec­u­tive Direc­tor Eileen Toback, the union was the first in the coun­try to win nurse-patient ratios in a col­lec­tive bar­gain­ing agreement.
​"Their atti­tude from the begin­ning was, it's our way or the high­way," says forty-year Lenox Hill nurse Mau­reen McCarthy, the pres­i­dent of the New York Pro­fes­sion­al Nurs­es Union (NYPNU). ​"This is the way the sys­tem does it, and now we are part of the sys­tem, so we will comply…And our atti­tude was, no."
Reached over email, hos­pi­tal spokesper­son Mar­gari­ta Oksenkrug said the ​"fair, com­pet­i­tive" deal will ​"pre­pare the hos­pi­tal to con­tin­ue to deliv­er qual­i­ty, com­pas­sion­ate care to the com­mu­ni­ties we have served for 155 years." She added that man­age­ment was ​"pleased" to have reached an agree­ment ​"for our nurs­es with­out the union tak­ing them on strike as it has planned."
Toback says Lenox Hill's 2010 part­ner­ship with North Shore posed a daunt­ing chal­lenge for the union: ​"All of the sud­den, we were not a lit­tle union that was fac­ing a lit­tle hos­pi­tal. We were fac­ing a $6.3 bil­lion enti­ty with lots of resources." She added that the stakes were height­ened because North Shore could expect any new costs or cuts to be mul­ti­plied ​"eight times over," since they would set a prece­dent for nego­ti­a­tions at its oth­er union facil­i­ties (most nurs­es at those prop­er­ties are mem­bers of the New York State Nurs­es Asso­ci­a­tion, a dif­fer­ent union that also broke away from SEIU 1199).
Think nation­al, act local
Toback and McCarthy cred­it the new con­tract to a three-pronged response: com­mu­ni­ty out­reach, inter­nal orga­niz­ing and a new affil­i­a­tion with Nation­al Nurs­es Unit­ed (NNU),.
In April, fol­low­ing a cam­paign by NYPNU lead­er­ship, mem­bers vot­ed to once again affil­i­ate with a nation­al union: the 185,000-member NNU, found­ed in 2009 by region­al unions includ­ing the Cal­i­for­nia Nurs­es Asso­ci­a­tion (CNA). ​"We need­ed to be big­ger," said Toback. ​"We need­ed allies and resources." Accord­ing to NYPNU, orga­niz­ers from anoth­er health­care union, Dis­trict 1199 of the Ser­vice Employ­ees Inter­na­tion­al Union, approached mem­bers in the lead-up to the affil­i­a­tion vote, urg­ing them to affil­i­ate with 1199 instead. Toback said that because affil­i­at­ing with NNU meant pay­ing high­er dues, and because 1199 ​"used it as an oppor­tu­ni­ty to try to raid us," the affil­i­a­tion process was ​"almost a new orga­niz­ing dri­ve." In the end, said Toback, 96 per­cent of mem­bers vot­ed for affil­i­a­tion with NNU, and the process helped lay the ground­work for the con­tract fight.
SEIU 1199 did not respond to a request for com­ment. (As I've report­ed, CNA and SEIU com­pet­ed bit­ter­ly to orga­nize nurs­es, before reach­ing a now-strained peace deal in 2009.)
McCarthy said that mem­bers reject­ed 1199 due both to con­cerns about insuf­fi­cient aggres­sive­ness and to a desire to remain a nurs­es-only union. 1199 cur­rent­ly rep­re­sents oth­er Lenox Hill employ­ees, includ­ing house­keep­ing, dietary, phar­ma­cy and engi­neer­ing workers.
​"I believe, and I think nurs­es believe, that nurs­es belong with nurs­es," said McCarthy, ​"that no one artic­u­lates bet­ter for nurs­es than nurs­es." Asked whether her union would wel­come, for exam­ple, a group of Lenox Hill jan­i­tors seek­ing to join NYPNU, McCarthy answered, ​"No. We're a union of nurs­es. Our slo­gan has always been by nurs­es, of nurs­es, for nurs­es. That's who we are."
NYPNU lead­ers said the affil­i­a­tion with NNU made it pos­si­ble to go toe-to-toe with man­age­ment: Nurs­es from out-of-state NNU affil­i­ates helped gird NYPNU mem­bers for a poten­tial strike and were ready to walk pick­et lines with them. NNU staff pro­vid­ed strate­gic guid­ance. And NNU helped to cov­er some costs of NYPNU's stepped-up campaign.
NYPNU hired addi­tion­al orga­niz­ers, on a tem­po­rary basis, to sup­port an inten­si­fied orga­niz­ing pro­gram among nurs­es. In addi­tion to its 16-per­son bar­gain­ing com­mit­tee, the union formed a rank-and-file con­tract com­mit­tee of 22 nurs­es, each respon­si­ble for mobi­liz­ing a sec­tion of the work­force. The union con­vened fre­quent small and large meet­ings, held in the hos­pi­tal cafe­te­ria, the union office or a near­by church. Elect­ed union del­e­gates trav­eled the hos­pi­tal speak­ing to work­ers dur­ing their shifts. Nurs­es leaflet­ed out­side the hos­pi­tal. Work­ers wore union hood­ies and a series of coor­di­nat­ed but­tons with mes­sages like ​"We Are the Union."
NYPNU also set up work­er com­mit­tees devot­ed to com­mu­ni­ty and polit­i­cal out­reach, cen­tered around their contract's impact on the qual­i­ty of patient care. They gath­ered post­cards to man­age­ment, and drew local news cov­er­age. They can­vassed the busi­ness­es around the hos­pi­tal, talk­ing to busi­ness own­ers about the issues in their con­tract and urg­ing them to post signs in the win­dow that said, ​"We Sup­port Lenox Hill Nurs­es. Fair Con­tract Now." Nurs­es stood at the near­est sub­way stop, talk­ing to locals about the issues and hand­ing out cof­fee. The cof­fee cup sleeves had a mes­sage urg­ing phone calls to North Shore CEO Michael Dowl­ing in sup­port of the work­ers; the union pro­vid­ed a spe­cial toll-free num­ber that rout­ed to his office. ​"We want­ed to hope­ful­ly cre­ate the mes­sage to the hos­pi­tal that we were sophis­ti­cat­ed enough that a strike would have extreme­ly painful con­se­quences," said Toback.
What nurs­es do in a storm
McCarthy says work­ers were ​"gal­va­nized" by the knowl­edge that the hos­pi­tal ​"basi­cal­ly want­ed to blow up the con­tract and start from scratch…nurses became very mil­i­tant over it." While the union ​"didn't go house to house," McCarthy says, ​"we reached everybody."
NYPNU alleged that man­age­ment pushed back with an aggres­sive anti-union cam­paign. ​"They were being told if you go on strike, you're all being fired, or things like that," said Toback. (North Shore-LIJ did not respond to a request for com­ment.) When the hos­pi­tal announced an osten­si­bly vol­un­tary meet­ing to share management's posi­tion on the nego­ti­a­tions, Toback said work­ers planned to show up in their hood­ies and, when they heard some­thing false, stand up, turn their backs, and walk out (the meet­ing was can­celled because of the hurricane).
Spokesper­son Oksenkrug respond­ed that alle­ga­tions ​"of man­agers intim­i­dat­ing work­ers and mak­ing pro­pos­als that would have endan­gered patient health are sim­ply untrue."
McCarthy says all of this paid off. She described the contract's main union con­ces­sion – month­ly insur­ance co-pays rang­ing from $25 for an indi­vid­ual to $100 for fam­i­lies – as unpop­u­lar but inevitable: ​"Every oth­er orga­ni­za­tion pays pre­mi­ums into their health insur­ance, so we knew we were going to face that. But what we were suc­cess­ful in doing was push­ing it off until 2015." Accord­ing to NYPNU, the con­tract was rat­i­fied with over 99 per­cent sup­port. She said that along with increas­ing health­care and pen­sion con­tri­bu­tions and wages, the con­tract sus­tains pro­tec­tions for patients, includ­ing lim­its on which nurs­es can be assigned to which depart­ments and a ban on manda­to­ry over­time. Remov­ing such pro­tec­tions, says McCarthy, is ​"dan­ger­ous for the nurse, and it's dan­ger­ous for the patient, and that's what they want­ed." She adds, ​"For me per­son­al­ly, I thought those pro­pos­als were both insult­ing and unnecessary…they were just bullies."
On Octo­ber 17, work­ers vot­ed to autho­rize a strike with 96 per­cent sup­port. By law, they were required to give 10-day notice for a work stop­page. The nurs­es were orig­i­nal­ly sched­uled to go out on strike on Novem­ber 5, but pushed the date back one week because of Hur­ri­cane Sandy. McCarthy believes the nurs­es' work dur­ing the strike helped final­ly break management's resis­tance to keep­ing the manda­to­ry over­time ban. The hur­ri­cane, she says, showed man­age­ment that in an emer­gency, ​"nurs­es don't walk out of the hos­pi­tal. Nurs­es stay in the hos­pi­tal. They stay beyond their shift. And they call in and say, ​'I can come in. Do you need me?' … They saw what nurs­es do."
Josh Eidel­son
is a free­lance writer and a con­trib­u­tor at In These Times, The Amer­i­can Prospect, Dis­sent, and Alter­net. After receiv­ing his MA in Polit­i­cal Sci­ence, he worked as a union orga­niz­er for five years. His web­site is http://​www​.joshei​del​son​.com.Twit­ter: @josheidelsonE‑mail: ​
"
jei­del­son" at ​
"
gmail" dot com.