We wanted to make sure you didn't miss the announcement of our new Sustainer program. Once you've finished reading, take a moment to check out the new program, as well as all the benefits of becoming a Sustainer.

Black leaders, be wary. If you eschew the Obama phenomenon, you may have to pay a price. On Feb. 10, Sen. Barack Obama announced his presidential candidacy in Springfield, Ill., the Land of Lincoln. The Obama train has left the station and it ain't comin' back.
At 45, Obama didn't sprout from the civil rights movement. He's not beholden to either the Washington or New York black establishment.
Playing petty plantation politics may feather a few nests and puff up some chests, but Obama is looking to turn the black political equation upside down. If he goes all the way, black politics will never be the same. That's a good thing.
On a sunny, sub-freezing Springfield morning, Obama's top strategist, David Axelrod, shared some of the Obama strategy. ​"Sometimes movements from the grassroots can overcome entrenched politics, and I think this is one of those times," Axelrod told me. ​"No one represents a ​'turning of the page' that we need, no one represents the future, more than Barack Obama."
African-American leadership had better get ready to turn the page with him. That isn't going to be easy for black pols who have been hamstrung by dubious and dependent relationships with the Democratic Party for far too long.
Some Obama critics were outraged by his recent endorsement of Chicago Mayor Richard M. Daley's re-election bid. Daley has been challenged by two African Americans who are running as progressive reformers. But Obama doesn't need Daley. It's the other way around.
At 45, Obama didn't sprout out of the civil rights movement. His father wasn't a sharecropper. He's not a preacher. He's not beholden to either the Washington or New York black establishment
Illinois State Senate President Emil Jones, Obama's political mentor, recently set ​'em straight. The salty and savvy Jones was on the Obama train before the East Coast elites had even heard his name. Like Lincoln, Obama launched his political career in the Illinois Senate.
In early February, according to the political news site Politi​co​.com, Jones flew to Washington, D.C. to speak to the Democratic National Committee's black caucus. He used the platform to make a no-nonsense plea that black Democrats coalesce behind Obama, noting that they don't ​"owe" any allegiance to other presidential contenders, àla Hillary Clinton.
He noted the jobs and appointments President Bill Clinton had doled out to blacks. Some of those people were in the room. Then Jones went in for the kill — he asked when they would stop owing the Clintons.
Some Clinton allies in the room were livid. "'You could hear a pin drop,' said one person in the room who doesn't currently support either Obama or Clinton," the Web site reported. Jones says he's not backing off. African-American leadership, Jones says, must get past ​"the crabs in a barrel syndrome. Every time one of us pulls up, we want to pull him down."
There has been a backlash. While Obama was announcing in Springfield, PBS host Tavis Smiley was honchoing his annual State of the Black Union conference at Hampton University in Virginia. Coverage of the all-day event on C‑Span was interrupted for the Obama announcement.
Smiley said that Obama had called him to apologize for missing the event. The Rev. Al Sharpton scolded Obama for making his announcement before a predominantly white crowd in Springfield, rather than at the forum. He added that he is looking for Obama to explain ​"what's his embrace of our agenda."
Cornel West, the Princeton University professor and black intellectual, said African Americans should ask Obama, ​"How deep is your love for the people" and ​"Where is your money coming from?" In the background were a blinding array of banner logos trumpeting the ​"sponsors" of Smiley's conference: ExxonMobil, Verizon, Wells-Fargo, McDonald's, Allstate Insurance, etc.
The Obama candidacy is dead in the water if he adopts a sectarian agenda. Until now, African-American presidential candidates have made little serious effort to extend their attention beyond the base. This is one big reason why black politicians usually crash and burn when they seek office in white majority districts.
Thirteen percent of the nation cannot elect a president. And the last thing Obama needs is to be seen pandering to the race men. It's time to turn that page and play ball with the adults. The crowd that cheered back the chill in Springfield was predominantly white and spanned all ages. Obama's kickoff rally the next day in Chicago turned out thousands more, mostly black. Obama has true rainbow appeal.
That spells progress for our issues and a surge in progressive power. Last month, my In These Times colleague Salim Muwakkil noted that Obama's prospects present black America with a ​"brand new bag." Salim, here's one back at you: Obama's candidacy adds a new set of hues to the Democratic palette.
Be a Sustainer
We surveyed thousands of readers and asked what they would like to see in a monthly giving program. Now, for the first time, we're offering three different levels of support, with rewards at each level, including a magazine subscription, books, tote bags, events and more—all starting at less than 17 cents a day. Check out the new Sustainer program.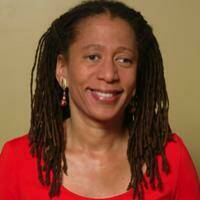 Laura S. Washington
, an
In These Times
contributing editor, is a columnist for the
Chicago Sun-Times
and political analyst for ABC
7
‑Chicago.