Now that Sen. Barack Oba­ma has tak­en care of the Rev. Jere­mi­ah Wright, Tavis Smi­ley appears to be the next black con­tender for an ​'08 smack­down with the pres­i­den­tial can­di­date. But this time, black folks are tak­ing care of it on their own.
Talk show host Tavis Smiley is putting Barack Obama in a no-win position, going after the presidential candidate for apparently upstaging him.
Obama's April was a month full of stormy Mon­days, thanks to Wright, the senator's for­mer spir­i­tu­al advis­er and long­time pas­tor at Trin­i­ty Unit­ed Church of Christ on Chicago's South Side. Obama's cam­paign endured a hail- storm as the con­tro­ver­sial preach­er dom­i­nat­ed the cable talk fests, a pres­i­den­tial debate and mul­ti­ple news cycles.
Wright's April 28 appear­ance before the Wash­ing­ton Press Club pro­voked Oba­ma to do some­thing he should have done more than a year ago – deep-six Wright and his anti-Amer­i­can rantings.
Now, it's Tavis' turn.
In the last decade Tavis Smi­ley, a self-appoint­ed spokesman for black Amer­i­ca, has mor­phed from a lit­tle-known mouth at Black Enter­tain­ment Tele­vi­sion into a one-man mul­ti­me­dia machine. Smi­ley hosts a night­ly talk show on PBS, a week­ly pro­gram on Pub­lic Radio Inter­na­tion­al, writes and pub­lish­es books, runs a foun­da­tion and mounts muse­um exhibits. That's just the short list.
His web­site, TavisTalks​.com, pitch­es his brand­ing slo­gan: ​"Enlight­en, Encour­age, Empow­er." He wants black peo­ple, as he puts it, to ​"feel the love."
He also knows how to bring in the bucks. Some of America's best-known cor­po­rate mono­liths have backed his enter­pris­es: All­state Insur­ance, Exxon­Mo­bil, McDonald's, Ver­i­zon, Wal-Mart and Wells Fargo.
But late­ly, Smi­ley has run into a bit of trou­ble with the love. The Inter­net has been siz­zling with com­men­tary about Smiley's big dis of the Demo­c­ra­t­ic pres­i­den­tial wannabe.
It all start­ed at Hamp­ton Uni­ver­si­ty in Vir­ginia, at Smiley's 2007 State of the Black Union con­fab – an annu­al series of dis­cus­sions Smi­ley has with some of the biggest names in black America.
Smi­ley, it seems, was ticked when C‑SPAN's broad­cast of the con­fer­ence was inter­rupt­ed for the kick­off of Obama's pres­i­den­tial cam­paign in Spring­field, Ill. He went on to pre­side over a lot of grous­ing among par­tic­i­pants, like the Rev. Al Sharp­ton and Prince­ton Pro­fes­sor Cor­nel West.
Back then, I dropped a dime on Smi­ley for his back­bit­ing of Oba­ma. I not­ed that Oba­ma wouldn't take the White House by pan­der­ing to the Smi­leys and the Sharp­tons. The race men don't care if Oba­ma gets any­where – unless they get a piece of the action.
Cut to Feb­ru­ary 2008: Time for anoth­er State of the Black Union. Smi­ley extend­ed an invi­ta­tion to Oba­ma but, again, Oba­ma was rather busy – this time immersed in a bru­tal Demo­c­ra­t­ic pri­ma­ry bat­tle with Sen. Hillary Clinton.
In a let­ter respond­ing to the invite, Oba­ma praised Smiley's con­fer­ence: ​"The exchange of ideas raised at this annu­al sym­po­sium are invalu­able as our nation strives to address the crit­i­cal issues fac­ing not just African Amer­i­cans, but Amer­i­cans of every race, back­ground and polit­i­cal par­ty," he wrote.
How­ev­er, Oba­ma added, he must con­cen­trate on the cru­cial March 4 pri­maries. ​"In the final stretch, I will be on the cam­paign trail every day in states like Ohio, Texas and Wis­con­sin, talk­ing direct­ly with vot­ers about the caus­es that are at the heart of my cam­paign and the State of the Black Union forum."
Smi­ley made his dis­plea­sure clear and gave Clin­ton a promi­nent role in the event. ​"I think it's a missed oppor­tu­ni­ty on Mr. Obama's part," Smi­ley told CNN at the time. ​"Now, I am not inter­est­ed in demo­niz­ing him for his choice, but I do dis­agree with it."
Smiley's piqué has turned off many of his fans. The talk show host says he has been bar­raged with angry e‑mails, and he told the Wash­ing­ton Post that he has even received death threats. ​"I have fam­i­ly in Indi­anapo­lis. They are harass­ing my mom­ma, harass­ing my broth­er. It's get­ting to be crazy," Smi­ley said.
Black peo­ple are no longer feel­ing the love.
That's the prob­lem. It's all about Smi­ley. Until Oba­ma land­ed on the nation­al scene, Smi­ley was enjoy­ing an over­sized media pro­file as an arbiter of African-Amer­i­can cul­ture, val­ues and pol­i­tics. Now, like Wright, the pos­si­bil­i­ty of America's first black pres­i­dent is over­shad­ow­ing his over­sized ego.
Like Wright, Smi­ley is putting Oba­ma in a no-win posi­tion. And he is begin­ning to wear out his wel­come with the black folks.
Those cor­po­rate spon­sors may not be far behind.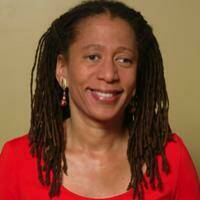 Lau­ra S. Wash­ing­ton
, an
In These Times
con­tribut­ing edi­tor, is a colum­nist for the
Chica­go Sun-Times
and polit­i­cal ana­lyst for ABC
7
‑Chicago.