Oil Boom Raises Safety Concerns for Whistleblower Railworker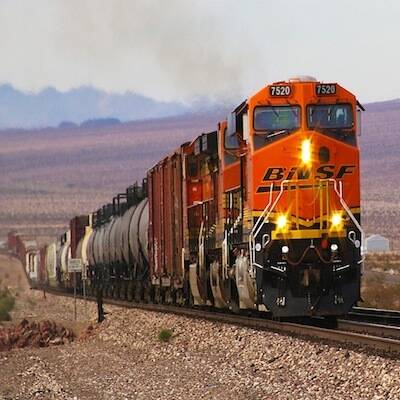 Hydraulic frac­tur­ing, or ​"frack­ing," has trig­gered an oil boom in North Dako­ta: The rel­a­tive­ly new tech­nol­o­gy has made vast reserves of oil pre­vi­ous­ly locked up in the state's Bakken shale for­ma­tions acces­si­ble to drillers. How­ev­er, there aren't enough pipelines in the region to trans­port this immense quan­ti­ty of oil to oth­er states to be refined into gaso­line. So instead, com­pa­nies have cho­sen to trans­port the high­ly flam­ma­ble and tox­ic crude oil by rail­road. This has led to some head­line-grab­bing dis­as­ters, includ­ing the explo­sion of a train car­ry­ing Bakken oil in Lac-Mégan­tic, Québec that killed 47 peo­ple in July 2013.
Because Bakken oil is more com­bustible and cor­ro­sive than tra­di­tion­al crude, the fed­er­al gov­ern­ment has warned com­pa­nies about the risks of ship­ping it by train. The indus­try has also been under pub­lic and Con­gres­sion­al pres­sure to devel­op new safe­ty pro­ce­dures.
In addi­tion to insti­tut­ing speed restric­tions and rerout­ing trains around pop­u­lat­ed areas, rail­road work­ers and their lawyers say the fed­er­al gov­ern­ment should step up its efforts to com­bat what they call anoth­er seri­ous threat to rail safe­ty: the retal­i­a­tion against whistle­blow­ers by man­agers and exec­u­tives in the industry.
As one of the biggest trans­porters of oil in the coun­try, the Burling­ton North­ern San­ta Fe Cor­po­ra­tion (BNSF) has been huge­ly impact­ed by the Bakken boom — which, some advo­cates say, could in turn be lead­ing to increased strug­gles between rail­work­ers and management.
One BNSF work­er, Cur­tis Rookaird, has spent the last four years embroiled in a con­flict that his lawyer, Bill Jung­bauer, says began with Rookaird voic­ing safe­ty con­cerns. What may at first appear a dis­pute between a con­duc­tor and his super­vi­sor, Jung­bauer says, is actu­al­ly a sym­bol of much deep­er and more trou­bling issues through­out the rail­road and, by exten­sion, the oil trans­port industry.
On Feb. 23, 2010, Rookaird was assigned to move tanker train cars — part of the vast net­work that car­ries crude oil from the Bakken all over the coun­try — to dif­fer­ent tracks in the Wash­ing­ton state BNSF rail yard where he worked. Rookaird set about doing tests on the cars' brakes, a pro­ce­dure required by fed­er­al law, he tells In These Times. (A fed­er­al inves­ti­ga­tor quot­ed in court pro­ceed­ings last year agreed with this assessment.)
Rookaird was also check­ing for bro­ken axles, dam­aged wheels or oth­er prob­lems, he tells In These Times—a nec­es­sary pre­cau­tion, he says, because the cars had been sit­ting idle for four days.
Before Rookaird fin­ished the brake tests, he says, his super­vi­sor told him to stop and move on to anoth­er task. The tests were unnec­es­sary at that moment and would be done by a relief crew lat­er on, BNSF offi­cials stat­ed in fed­er­al pro­ceed­ings lat­er that year.
Rookaird refused to stop the tests, because he thought it was legal­ly and eth­i­cal­ly his respon­si­bil­i­ty to make sure they were done before he left the cars. He got into a ver­bal con­fronta­tion with his super­vi­sor about the issue, and the super­vi­sor asked him to leave. Though it was actu­al­ly 8:02 p.m., Rookaird clocked out at 8:30 p.m. He had been work­ing more than five hours, he told OSHA inves­ti­ga­tors lat­er, and he fig­ured he deserved cred­it for the dai­ly paid break that he had yet to take.
A month lat­er, Rookaird was fired over the inci­dent. He ​"refused to do his assigned tasks … and false­ly report­ed the amount of time he worked," BNSF spokesman Steven Fors­berg tells In These Times. But Rookaird has a dif­fer­ent view of the situation.
​"I was told some­one will test [the cars], some­one else will inspect them. But I am not going to leave not know­ing what I left," Rookaird main­tains. "[If] you have tank cars there with residue in them, it could be just as dan­ger­ous as tank cars that are loaded. When you set up or take off cars you have to check them."
​"If you're haul­ing oil and oth­er haz­ardous mate­ri­als, a sim­ple lit­tle derail­ment can cause a major explo­sion," Jung­bauer explains. Although the cars Rookaird was check­ing weren't full, he argues that ​"it's only a mat­ter of time, if employ­ees can't do their jobs with­out fear of harass­ment and intimidation."
In an April 2013 let­ter to the Occu­pa­tion­al Safe­ty and Health Admin­is­tra­tion (OSHA), BNSF wrote that they sus­pect­ed Rookaird had delib­er­ate­ly tried to reduce effi­cien­cy by intro­duc­ing what BNSF called ​"unnec­es­sary" tasks — such as the brake tests. As BNSF attor­ney Andrea Hyatt not­ed in the let­ter, the com­pa­ny had recent­ly imple­ment­ed sched­ule changes that elim­i­nat­ed numer­ous over­time hours that had been earn­ing Rookaird an addi­tion­al $800 a week. Hyatt said Rookaird was engaged in an inten­tion­al work slow-down meant to protest the sched­ule change and col­lect over­time pay.
That was not his motive, Rookaird tells In These Times. Rather, he felt he would be break­ing the law and act­ing irre­spon­si­bly if he did not do the brake tests. And he believes he was retal­i­at­ed against for draw­ing atten­tion to a safe­ty hazard.
In July 2010, Rookaird filed a com­plaint with the fed­er­al gov­ern­ment accus­ing BNSF of retal­i­a­tion. In a process out­lined by the Fed­er­al Rail­way Act, an arbi­tra­tion pan­el con­sid­ered his case and ruled in BNSF's favor in July 2011. But then on Sept. 18, 2013, OSHA issued a detailed report sup­port­ing Rookaird and order­ing BNSF to pay him more than $110,000 in com­pen­sato­ry dam­ages and $25,000 in puni­tive dam­ages and back pay in addi­tion to rehir­ing him.
Five months lat­er, how­ev­er, Rookaird says he's still nei­ther been paid nor rehired. BNSF tells In These Times the com­pa­ny does not plan to rein­state him until a fed­er­al judge has reviewed the case. The com­pa­ny has already appealed OSHA's deci­sion in fed­er­al court, Fors­berg says, and a hear­ing is sched­uled for March.
Mean­while, Rookaird is in the process of fil­ing his own law­suit in fed­er­al court to try to force BNSF to fol­low OSHA's orders, Jung­bauer says.
After los­ing his rail­road job, Rookaird worked for a year and a half dri­ving a truck in oil coun­try in North Dako­ta, far away from his fam­i­ly. Now he is dri­ving a fuel truck in Wash­ing­ton, earn­ing much less than he had at BNSF. Rookaird and his wife Kel­ly say their house is in fore­clo­sure pro­ceed­ings and they are strug­gling to sup­port the two nine-year-old boys they adopt­ed from Rus­sia. Kel­ly says she's unable to afford nec­es­sary eye surgery. They can see first­hand why many rail­road work­ers could be dis­suad­ed from com­ing for­ward with complaints.
​"You feel like you should not report these safe­ty prob­lems, even injuries, because you'll end up unem­ployed, dri­ven out of your home, home­less," says Rookaird.
BNSF's Fors­berg says, how­ev­er, that the com­pa­ny ​"has spe­cif­ic poli­cies pro­hibit­ing retal­i­a­tion against whistleblowers."
​"Employ­ees are both encour­aged and required to report safe­ty con­cerns," Fors­berg adds. ​"BNSF pro­vides them with mul­ti­ple means to do so, includ­ing call­ing a 24-hour employ­ee hot­line, turn­ing in a sim­ple form, or con­tact­ing a Divi­sion Man­ag­er of Safe­ty or a local, union Safe­ty Assis­tant. An employ­ee can make any of these reports anony­mous­ly. Des­ig­nat­ed per­son­nel inves­ti­gate all safe­ty con­cerns and take appro­pri­ate action until the issue has been resolved."
But Jung­bauer, who tes­ti­fied before Con­gress regard­ing the Fed­er­al Rail­road Safe­ty Act, which was passed in 1994 and updat­ed in 2007 to pro­tect rail­road whistle­blow­ers, says Rookaird's sto­ry and oth­ers like it are symp­toms of a much larg­er threat to work­ers and the gen­er­al pub­lic. He feels like Rookaird's case is a prime exam­ple of how the law doesn't do enough to pro­tect employees.
​"This sto­ry is much big­ger than some local man­agers being unfair to some local peo­ple," he says. ​"There's a sys­tem-wide attack on work­ers and work­ers' rights. If a com­pa­ny is going to be so vile against its own work­ers in way they go after them, what does that mean for the public?"
​"I'm glad there's all this oil in North Dako­ta, but if they're going to ship it around the coun­try on BNSF tracks and if employ­ees can't report safe­ty con­cerns with­out being retal­i­at­ed against, I'm wor­ried," he con­tin­ues. ​"And the coun­try should be worried."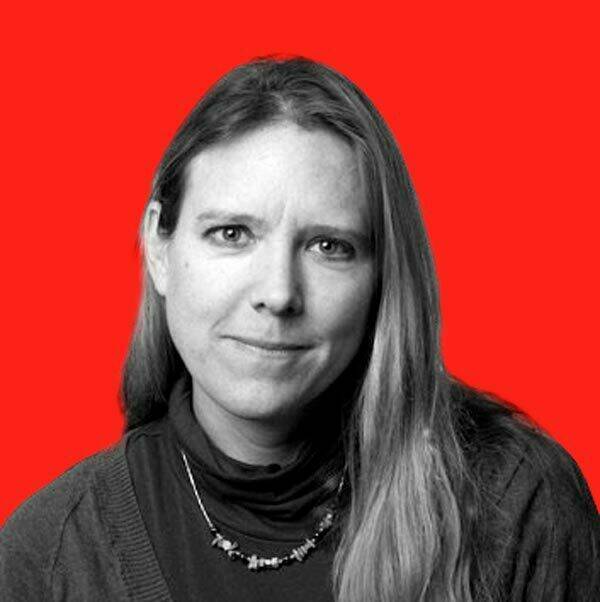 Kari Lyder­sen
is a Chica­go-based reporter, author and jour­nal­ism instruc­tor, lead­ing the Social Jus­tice
&
amp; Inves­tiga­tive spe­cial­iza­tion in the grad­u­ate pro­gram at North­west­ern Uni­ver­si­ty. She is the author of May­or
1
%: Rahm Emanuel and the Rise of Chicago's
99
%.