Once Upon a Time, in America…
The right has one fundamental advantage over its opponents: storytelling.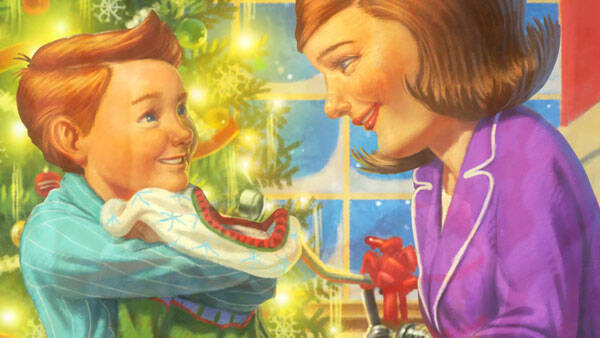 Not so long ago, in a typ­i­cal con­nip­tion fit, Glenn Beck blub­bered to his TV audi­ence about the loss of America's great­ness. No one fak­lempts like Beck, and on this Octo­ber evening he was very moist. He was mourn­ing the Amer­i­ca best rep­re­sent­ed, he thought, by sev­er­al 1970s net­work TV ads, includ­ing one for Kodak (chil­dren, but­ter­flies) and one for Coke (game-los­ing Mean Joe Green accept­ing a con­cil­ia­to­ry cola from a grade-school boy). Beck whined and moaned and waxed reac­tionary, chok­ing back saline, plead­ing with us to remem­ber ​"what life used to be like!" and ​"how it felt!"
It was not an unusu­al per­for­mance. Watch­ing the clip is like watch­ing a clin­i­cal video of a belea­guered schizophrenic.
Beck seems aware that his con­stituen­cy has lost the capac­i­ty to dis­cern TV fan­ta­sy from what's real. And we can over­look, for now, the fact that if Amer­i­ca ​"used to be unit­ed!" as he cried, it was unit­ed over unchal­lenged racism, women's sub­ju­ga­tion and the pre­sump­tion of a white president.
The sub­stance of Beck & Co.'s dis­course is odi­ous trash, of course. But the ques­tion remains why it has gained such audi­ence share. The­o­ries abound, most of them unkind to a big chunk of Amer­i­can vot­ers. But watch Beck spin a fable about the glo­ry days of Amer­i­ca by way of some­thing as trans­par­ent­ly disin­gen­u­ous as a TV com­mer­cial, and you begin to see the struc­tur­al trump card – story.
The right has long been adept at spin­ning yarns, at limn­ing fic­tions. Sto­ry­telling is as old in human cul­ture as parts of our frontal lobe. Scores of psy­cho­log­i­cal stud­ies have sug­gest­ed that we have an innate capac­i­ty to under­stand life via sto­ries, to use sto­ry­telling as an evo­lu­tion­ary advan­tage (learn­ing deci­sion-mak­ing skills, avoid­ing dan­ger), and to adapt social­ly using empathy.
Nov­el­ist Michael Chabon writes in Man­hood for Ama­teurs about how, although he is a Jew and a pret­ty irre­li­gious one at that, he's nev­er felt slight­ed by the social pre­dom­i­nance of the Jesus-birth sto­ry at Christ­mas – not even in the form of the school Nativ­i­ty plays in which his kids take part. In fact, he loves it. What he loves is the sto­ry itself, which tells the truth ​"about the hope and the promise that ought to attend to the birth of every child, how­ev­er mean or dif­fi­cult the con­di­tions of that birth," and ​"about the dan­ger­ous and woe­ful­ly unre­deemed state of the world and the poten­tial that all chil­dren have to redeem it."
It does him no harm, as a non-believ­er. "[O]n the con­trary, it breaks my heart every time," he writes.
Chabon's point is that his seduc­tion is fic­tion­al – that sto­ries have valu­able mean­ing to us. His obser­va­tions speak vol­umes about taletelling's abil­i­ty to forge sig­nif­i­cance in lives that may oth­er­wise seem aim­less or unpurposed.
Sto­ry­telling is a cod­i­fied, pub­lic strat­e­gy. It is often used oppor­tunis­ti­cal­ly, as a psy­cho-social trope aimed toward a pre­de­ter­mined result – a schema sell­ing a prod­uct or a pitch or a per­sona, a ther­a­peu­tic process, a tech­nique to per­suade the pub­lic to favor a politician's hair­ball agen­da. Tele­vi­sion con­ser­v­a­tives, amply backed by par­ties and think tanks and strate­gists, don't do any­thing by acci­dent – unless it's a mis­take. Craft­ing their ide­ol­o­gy as nar­ra­tive is a stu­dious mar­ket­ing ploy. How best to sell this agen­da, this tax cut, this Demo­c­rat demonization?
Tell a tale. Camp­fire sto­ries about Com­mie boogey­man and wel­fare cheats, bed­time sto­ries about how things used to be, once upon a time. To dip even your lit­tlest toe into the riv­er of con­ser­v­a­tive media is to hear sto­ries, sto­ries of evil homo­sex­u­als, beatif­ic sol­diers, hero­ic Repub­li­can pres­i­dents, and hal­cy­on days of law, order, author­i­ty and tra­di­tion­al values.
The prob­lem is, left­ists do not tell sto­ries – whether true or fab­ri­cat­ed – that involve the past. Pro­gres­sives opine for the prac­ti­cal future, a future that they aim to cre­ate free of tur­moil or injus­tice. That is, a future with­out sto­ries. Sto­ries require con­flict, emo­tion­al desire, heroes and villains.
What kind of sto­ry could a lib­er­al tell about an uncon­flict­ed and equi­table tomor­row? Unless you are able to invoke an ide­al­ized past, which you can mythi­fy as nar­ra­tive, your hands will be tied.For pro­gres­sives, the past, as a tale told, is not on the docket.
We're talk­ing about pre­sen­ta­tion, not laws and rights and actions. As long as Amer­i­can pol­i­tics remain a mat­ter of sim­u­lacra – of rhetoric and per­sona – the sto­ry­tellers will dom­i­nate the dis­cus­sion, doing what myth has always done – sup­ply order in place of chaos and uncer­tain­ty. This is our mod­ern tragedy: Recent his­to­ry offers a parade of evil fab­u­lists, from Hitler to Karl Rove to Kim Jong-Il, all of them bewitch­ing storytellers.
The Tea Par­ty move­ment is noth­ing more than a cycle of antique fic­tions told over and over again, dis­tort­ing them­selves as they go.
Pro­gres­sives can use sto­ry­telling. Michael Moore's instinct for sar­don­ic fable and punch­line juice has proven effec­tive, though trou­bling, and the voic­es that rose in coun­ter­point to the Bush II admin­is­tra­tion cer­tain­ly exper­i­ment­ed with the mode. But these attempts have been reac­tion – with­out right­ist evil in pow­er, lib­er­als don't have a sto­ry to tell. The ques­tion may be, should we? Should we stoop to Beck­ian depths? Is it a com­pro­mise of respon­si­ble social pol­i­tics? (Oba­ma, a pro­fi­cient yarn-spin­ner, is noth­ing if not The Great Com­pro­miser.) Left­ists find sto­ry­telling uncom­fort­able, under­stand­ably, because it's not real­i­ty. We may nev­er quite win – but at least we'll have our souls.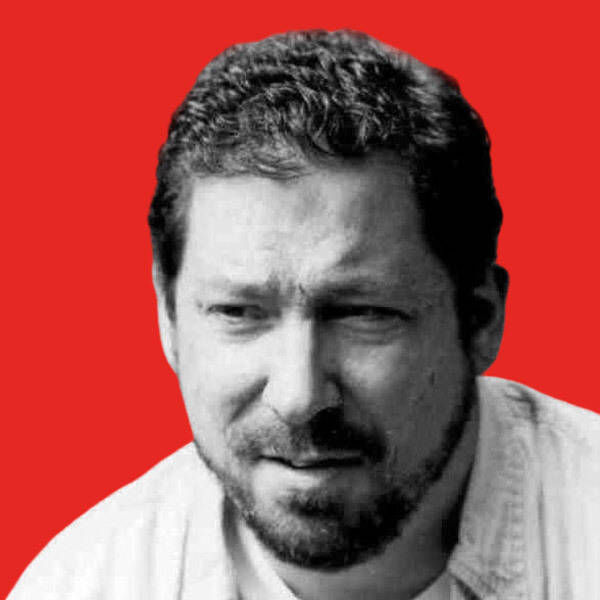 Michael Atkin­son
is a film review­er for
In These Times.
He has writ­ten or edit­ed many books, includ­ing
Exile Cin­e­ma: Film­mak­ers at Work Beyond Hol­ly­wood
(
2008
) and the mys­tery nov­els
Hem­ing­way Dead­lights
(
2009
) and
Hem­ing­way Cut­throat
(
2010
). He blogs at
Zero For Con­duct
.