Violence has broken out in various towns across Bangladesh with the beginning of a 36-hour general strike initiated by an alliance of the country's leading opposition parties. According to Al Jazeera, protestors enforcing the strike have killed at least one man, and dozens more have been injured in clashes with police, attacks on vehicles and homemade bomb detonations. The strike comes in protest of the arrests of more than 160 opposition politicians over the past two weeks. Indian daily The Hindu reports that the alliance is also calling for an end to war crimes trials against opposition politicians for atrocities committed during 1971's Bangladesh Liberation War. General strikes are, according to Al Jazeera, "a common tactic" for Bangladeshi opposition parties. In fact, India's Zee News reports that today's strike comes on the heels of a strike initiated by radical party Hafazat-e-Islam just yesterday to demand the creation of national anti-blasphemy laws and the prosecution of bloggers accused of insulting Islam.
For a limited time: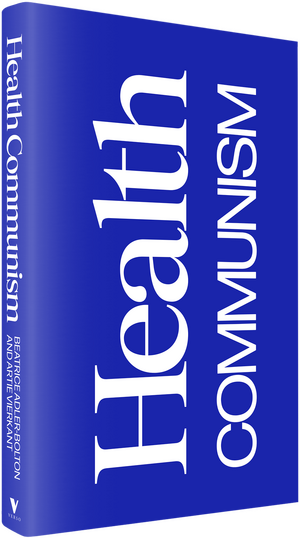 Donate $25 or more to support In These Times and we'll send you a copy of Health Communism.
A searing analysis of health and illness under capitalism from hosts of the hit podcast "Death Panel," Health Communism looks at the grave threat capitalism poses to global public health, and at the rare movements around the world that have successfully challenged the extractive economy of health.
"This is a book you should read before you die, because the ideas synthesized by Adler-Bolton and Vierkant could save our collective lives." –Jon Shaffer