How the Hydroponics Industry Is Undermining Everything the Organic Farming Movement Stands For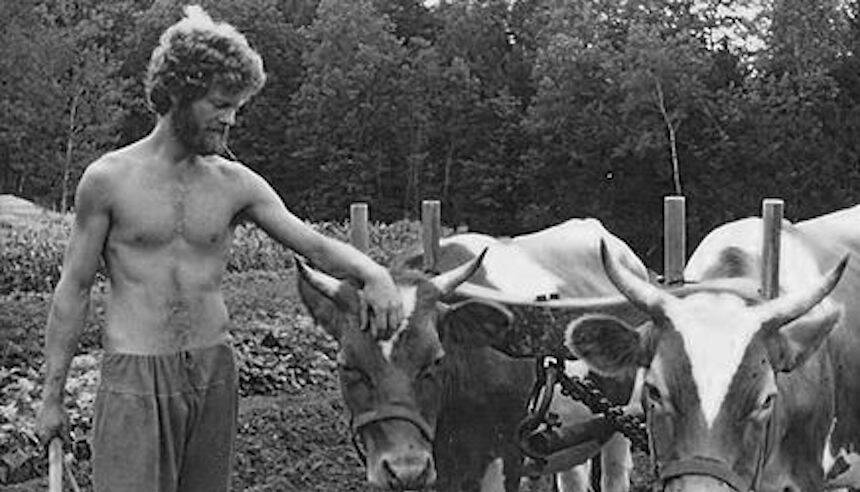 Editor's note: In the 1990s, when the Depart­ment of Agriculture's Nation­al Organ­ic Stan­dards Board (NOSB) was draft­ing what it would mean to be ​"cer­ti­fied organ­ic," they defined organ­ic agri­cul­ture, in part, as ​"an eco­log­i­cal pro­duc­tion man­age­ment sys­tem that pro­motes and enhances bio­di­ver­si­ty, bio­log­i­cal cycles and soil bio­log­i­cal activ­i­ty." In oth­er words, USDA set legal stan­dards for a sys­tem of food pro­duc­tion that, unlike the eco­log­i­cal­ly destruc­tive, tremen­dous­ly prof­itable indus­tri­al mod­el, focused on the long-term health of the land (i.e. soil) and water on which hard-work­ing farm­ers cul­ti­vate food. In the­o­ry, at least, the USDA's ​"organ­ic seal" would allow con­sumers to iden­ti­fy the goods pro­duced by those farm­ers will­ing to put in the extra work — for­go the use of syn­thet­ic inputs, steer clear of genet­ic engi­neer­ing, imple­ment crop and graz­ing rota­tions etc. — and focus on sus­tain­able grow­ing practices.
Recent­ly, how­ev­er, hydro­pon­ic pro­duce — fruits and veg­eta­bles grown in a con­trolled envi­ron­ment, in nutri­ent baths and with­out soil — has been dom­i­nat­ing the indus­try. And the ques­tion as to whether or not soil­less hydro­pon­ics should be ​"cer­ti­fied organ­ic" has been the sub­ject of fierce debate among organ­ic farm­ers, food cor­po­ra­tions and con­sumers. Last Novem­ber at its meet­ing in Jack­sonville, Fla., the NOSB, respond­ing favor­ably to a mas­sive lob­by­ing effort on the part of indus­tri­al agribusi­ness, vot­ed 8‑to‑7 to reject an attempt by the sus­tain­able farm­ing move­ment to pre­vent hydro­pon­ic pro­duce from being cer­ti­fied organ­ic. Many organ­ic farm­ers insist that the deci­sion is not only wrong but ​"ille­gal" under the Organ­ic Food Pro­duc­tion Act (OFPA). Below is an inter­view that explains why this issue is so impor­tant to those putting every­thing on the line to grow food responsibly.
Since 1984, Dave Chap­man has been grow­ing organ­ic toma­toes at his Ver­mont-based Long Wind Farm. Until recent­ly, he was con­tent to keep his nose to the grind stone. But then, a few years ago, he start­ed to notice some­thing dif­fer­ent about the organ­ic toma­toes at all the gro­cery stores he vis­it­ed: They were almost all hydro­pon­i­cal­ly grown, and almost all were com­ing from just a few large companies.
Sure­ly, he thought, this must be an over­sight, since hydro­pon­ics had been banned since 2010. He start­ed peti­tion­ing, dig­ging and talk­ing to fig­ure out what this was all about. The hornet's nest that he's since dug up has become one of the most con­tro­ver­sial issues in the organ­ic indus­try. With deep integri­ty, Dave has been lead­ing the charge to ​"keep the soil in organ­ic" through ral­lies, pre­sen­ta­tions and pub­lic education.
I caught up with him at the North­east Organ­ic Farm­ing Asso­ci­a­tion (NOFA) Sum­mer Con­fer­ence to ask him why this issue is such a threat, and why it has become his cause célèbre.
Why do you think that hydro­pon­ics is the pri­ma­ry threat to the organ­ic program?
I would say it's one of the pri­ma­ry threats, and it hap­pens to be the one up on deck right now. Five years ago, I thought the organ­ic sys­tem was work­ing pret­ty well. I had no issue with the stan­dards. The inspec­tors from Ver­mont Organ­ic Farm­ers who I work with are awe­some. They have total integri­ty. No mon­key busi­ness. As far as I knew, I thought the stan­dards were good.
I'm not a polit­i­cal guy. I nev­er went to any meet­ings. I just farmed, worked hard, raised two kids. That was my focus. And then a few years ago I start­ed to see all these organ­ic hydro­pon­i­cal­ly grown toma­toes in the super­mar­ket. Most of them were com­ing from a place called Whole­some Har­vest down in Mex­i­co. I knew just enough about the organ­ic pol­i­cy to know that they had rec­om­mend­ed a stop to hydro in 2010. And so, I thought it was an over­sight of the USDA's Nation­al Organ­ic Pro­gram. I start­ed some peti­tions, think­ing that, sure­ly, if we point this out, it'll get fixed. But no, it was not an oversight.
The truth is, if we don't stop this, in five years vir­tu­al­ly all super­mar­ket cer­ti­fied organ­ic toma­toes, pep­pers, and cucum­bers will be hydro­pon­ic. That's what organ­ic will mean to most organ­ic eaters, is hydro-grown stuff from mas­sive green­house com­plex­es… Is that what organ­ic means to us? I don't think it is. It's not what it means to me, and I've bare­ly met any­body in the organ­ic com­mu­ni­ty who says, ​"Yes, that's what organ­ic means."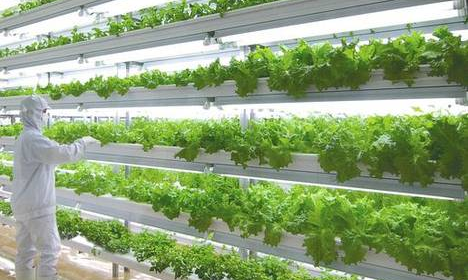 The North­east Organ­ic Farm­ing Asso­ci­a­tion of Mass­a­chu­setts has called to halt the cer­ti­fi­ca­tion of hydro­pon­ic pro­duc­ers until more clear guide­lines for what con­sti­tutes ​

"

organ­ic hydro­pon­ics" are issued.
(Image:
nofamass​.org
)
Nobody believes those places should be organ­ic except the peo­ple that run them. And yet they are. Even when they are clear­ly break­ing the law, they still remain cer­ti­fied. And it's not just the hydro­pon­ic grow­ers. As I got into this, I real­ized there are seri­ous prob­lems. I didn't know there were organ­ic CAFOs (con­cen­trat­ed ani­mal feed­ing oper­a­tions). Just recent­ly, we saw that sear­ing arti­cle from the Wash­ing­ton Post con­firm­ing the Cor­nu­copia Institute's alle­ga­tions. Those hen hous­es that have porch­es are break­ing the let­ter of the law. In fact, I dis­cov­ered that the first case on that was in Mass­a­chu­setts. NOFA[Northeast Organ­ic Farm­ing Association]/MASS [Mass­a­chu­setts] had refused to cer­ti­fy The Coun­try Hen over their use of porch­es. The Coun­try Hen took it to court and the deci­sion was over­turned. And that's how we got porches.
One of the key points that oppo­nents of organ­ic hydro­pon­ic often cite is the exten­sive use of inputs in hydro­pon­ic sys­tems for fer­til­i­ty. But most of the organ­ic farms that I've worked on also rely on pur­chased fer­til­i­ty to some degree. What is dif­fer­ent about the use of inputs in hydro­pon­ic sys­tems that should dis­qual­i­fy them from an organ­ic seal?
Eliot Cole­man, the Amer­i­can farmer and author, talks about ​"deep organ­ic" vs. ​"shal­low organ­ic." The idea of deep organ­ic goes back to the days of Sir Albert Howard and Eve Bal­four. Organ­ic farm­ing, or as they some­times called it, ​"humus farm­ing," is all about tend­ing to the organ­ic mat­ter in the soil so that you're tend­ing to the life in the soil. They didn't know the sci­en­tif­ic basis of their work, but they anec­do­tal­ly noticed that farm­ers who use com­post and green manures end up with more nutri­tious foods, and thus, health­i­er peo­ple. That was the foun­da­tion of organ­ic farming.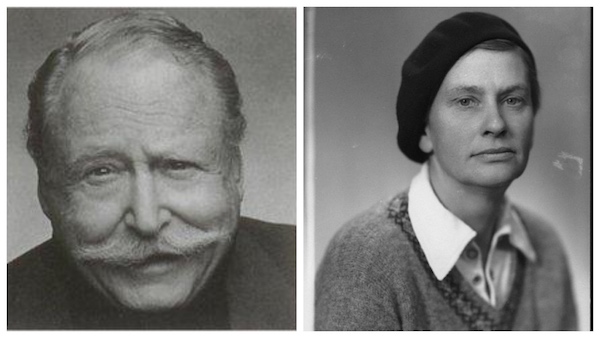 Sir Albert Howard, a botanist and author who died in

1947

, and Lady Eve Bal­four, a farmer and edu­ca­tor who died in

1990

, are con­sid­ered key fig­ures in the ear­ly organ­ics move­ment.
(Por­traits: Google Images)
So I think that ini­tial vision of organ­ic farm­ing is what Stu­art Hill (anoth­er long-time organ­ic pio­neer) and Eliot Cole­man would call deep organ­ic. And at the oth­er extreme, the most shal­low organ­ic, are those that say ​"instead of using this bagged syn­thet­ic fer­til­iz­er, I'm going to use this bagged nat­ur­al fer­til­iz­er." Except their fer­til­iz­ers aren't so nat­ur­al. They've been processed; it's just that instead of a chem­i­cal process they've been hydrolyzed through enzy­mat­ic pro­cess­ing. You can find a hydrolyzed soy pro­tein fer­til­iz­er that's 18−0−0 (nitro­gen-to-phos­pho­rus-to-potas­si­um ratio). That's hot! That'll burn the roots right off the plant. It's very sol­u­ble, very available.
We've got­ten bet­ter and bet­ter at gam­ing the sys­tem. There's noth­ing cos­mo­log­i­cal­ly wrong with hydrolyzed soy pro­tein, it's just that when you start to rely on bagged Nitro­gen, it becomes an addiction.
But wouldn't you say that most organ­ic grow­ers do also rely on bagged fertility?
Well, I don't know. I know my lit­tle cir­cle of friends and I do not. And I would say that if they do they've wan­dered pret­ty far from the mean­ing of organ­ic farming.
I was real­ly for­tu­nate because when I start­ed farm­ing I lived right down the road from Eliot Cole­man. We were good friends and he was like a tutor for me. We did all sorts of pot­ting soil exper­i­ments togeth­er, and he lent me book after book. So I got a real­ly fine edu­ca­tion in this.
The thing about con­ven­tion­al ag is, it works. If you put those fer­til­iz­ers on you can get a real­ly green, lush, pro­duc­tive crop. The prob­lem is, if you're ignor­ing the organ­ic mat­ter in the soil, you starve the soil biol­o­gy and insect and dis­ease prob­lems become greater and greater.
There's an innate intel­li­gence in the rela­tion­ship between plants and the myc­or­rhizal fun­gi because they have co-evolved togeth­er. They want the same thing. We know of 33 dif­fer­ent nutri­ents that plants need to sur­vive. Get­ting those bal­ances right is the genius of a healthy soil sys­tem. If you're apply­ing those nutri­ents from a bag, the chances of get­ting those ratios right are very slim. That's why we believe a deep organ­ic sys­tem pro­duces health. It has an inher­ent wis­dom built into it.
How much does the tech­nol­o­gy of hydro­pon­ics influ­ence the mar­ket share of these large oper­a­tions? In oth­er words, wouldn't they still dom­i­nate the mar­ket if they were pro­duc­ing soil-grown organ­ic products?
I have an inher­ent dis­trust of large finan­cial enter­pris­es. Not because they're big, but because they tend to be com­plete­ly dri­ven by prof­it motive. I want to make a liv­ing too. But the prob­lem with Driscoll's is that they want to change the rules to fit how they grow. They don't want to change the way they grow to fit the rules. If Driscoll's said, ​"we're going to com­plete­ly dom­i­nate organ­ic farm­ing but we're going to have real organ­ic. We're going to do it right and we're going to have spec­tac­u­lar qual­i­ty." I would say, ​"Ok, you're going to be tough to com­pete with, but God bless you." That's chang­ing the sys­tem, that's what we want­ed to do in the first place: change how the world farms.
Some of my good friends in the world are large-scale hydro­pon­ic grow­ers: con­ven­tion­al, not organ­ic. I don't agree with the way they farm, but we're friends. I've learned a lot from them. It's get­ting to the point now where any large-scale hydro­pon­ic veg­etable oper­a­tion has to look into get­ting cer­ti­fied organ­ic because the mar­ket pres­sure is so great. The prof­it poten­tial is so great for going in that direc­tion that they will. Thou­sands of acres of green­house pro­duc­tion are going to be pro­duc­ing this way, and that's going to dri­ve the price of organ­ic veg­eta­bles down substantially.
Is there any research that demon­strates any nutri­tion­al dif­fer­ences between hydro­pon­ic and soil-grown produce?
I don't know. There have been a bunch of tests, but they always dis­agree with each oth­er or are incon­clu­sive. It depends what they're test­ing for. In terms of major nutri­ents, hydro­pon­ic prob­a­bly wins because they're fed as much fer­til­iz­er as they can han­dle. But the food is of a low­er qual­i­ty, espe­cial­ly if you look at the micro­bio­me. Some, like my friend who stud­ies both aquapon­ics and organ­ic sys­tems, also believes that there's a dif­fer­ence in ener­gy lev­el. Food used to be called spir­it, or soul. There are things there that are dif­fer­ent. Just as an exam­ple, we can look at ergoth­ioneine, a nutri­ent that comes from fun­gi. If you eat mush­rooms or food from healthy soils you tend to get it. We now know that it's an anti-carcinogen.
Hydro­pon­ics wouldn't have any because it doesn't have soil. We don't know every­thing that comes from the soil. It's incred­i­bly com­plex. It's beyond our abil­i­ty to under­stand right now.
The thing that's neat about the organ­ic sys­tem is that it's based on near­ly 400,000,000 years of coevo­lu­tion between soil and plants. That's a long time. Our ances­tors evolved by tap­ping into that sys­tem. And then about 100 years ago, we said ​"the hell with it. We're smarter than that." And we did come up with some amaz­ing stuff. But it's like speed. It feels good the first day, but then after two weeks you start to feel pret­ty bad.
Dave Chap­man dis­cuss­es the past, present, and future of organ­ic cer­ti­fi­ca­tion in the Unit­ed States, and efforts to keep organ­ic farm­ing based on healthy soil rather than hydro­pon­ic solu­tions at the

11

th Annu­al Organ­ic Pro­duc­ers Con­fer­ence in Eng­land.
(Video:
TheNO­FAVT
/ YouTube)
("Hooked on Hydro­pon­ics, Dave Chap­man on the Shal­low­ing of Organ­ics" was first pub­lished in the North­east Organ­ic Farm­ing Asso­ci­a­tion of Mass­a­chu­setts' (NOFA/MASS) Sep­tem­ber 2017 newslet­ter and is ​"the first in a series of inter­views with organ­ic heroes from across the North­east." It's repost­ed on Rur­al Amer­i­ca In These Times with per­mis­sion from the orga­ni­za­tion and author.)
Dan Ben­sonoff
is a farmer, for­ager, activist, cook and edu­ca­tor. He has worked as an organ­ic farmer for five years and served as pol­i­cy direc­tor for NOFA/​Mass. He cur­rent­ly lives in Boston with his fam­i­ly and teach­es sus­tain­abil­i­ty and cook­ing at a local high school.