"Sor­ry — Organ­ic Farm­ing is Actu­al­ly Worse for Cli­mate Change" reads the title of an Octo­ber 22 arti­cle in the MIT Tech­nol­o­gy Review.
It's true, news edi­tors take a cer­tain glee in the pub­lic exe­cu­tion of sacred cows, and a cor­nu­copia of sim­i­lar, snarky head­lines were pumped into the already-clogged arter­ies of inter­net news feeds after the pub­li­ca­tion of a recent study of organ­ic agri­cul­ture by Cran­field Uni­ver­si­ty in the Unit­ed King­dom. Like the Review's, the gist of them all: Con­trary to its claims, the organ­ic food move­ment is bad for the planet.
The truth is more complicated.
Agri­cul­ture is a major con­trib­u­tor to glob­al green­house gas emis­sions, and the study, con­duct­ed in Eng­land and Wales and pub­lished in the jour­nal Nature Com­mu­ni­ca­tions, set out to assess how a nation-wide switch from con­ven­tion­al to organ­ic agri­cul­ture would affect net emissions.
In the Review arti­cle, James Tem­ple sum­ma­rizes the study's findings:
The good news is [a shift to organ­ic agri­cul­ture] would cut the direct green­house-gas emis­sions from live­stock by 5% and from grow­ing crops by 20% per unit of pro­duc­tion. The bad news: it would slash yields by around 40%, forc­ing hun­gry Britons to import more food from over­seas. If half the land used to meet that spike in demand was con­vert­ed from grass­lands, which store car­bon in plant tis­sues, roots, and soil, it would boost over­all green­house-gas emis­sions by 21%.
On Octo­ber 23, the Organ­ic Cen­ter, a Wash­ing­ton, D.C.-based non­prof­it ded­i­cat­ed to sci­en­tif­ic research on organ­ic food and farm­ing, pub­lished a rebut­tal: ​"These arti­cles are using the same tired fal­lac­i­es that The Organ­ic Cen­ter has debunked before, and we're return­ing to do it again."
First, the Cen­ter takes on the study's assump­tion that the decreased pro­duc­tiv­i­ty of organ­ic farm­ing would require that, to feed the ever-inflat­ing human pop­u­la­tion, more wild lands be plowed under:
"The authors argue that this reduc­tion in pro­duc­tiv­i­ty would require large increas­es in land devot­ed to crops in oth­er parts of the world, lead­ing to the destruc­tion of grass­lands and forests that are crit­i­cal seques­tra­tion pools for car­bon. What the authors over­look entire­ly is the abil­i­ty to fill that pro­duc­tion need by reduc­ing food waste. The Food and Agri­cul­ture Orga­ni­za­tion of the Unit­ed Nations esti­mates that around a third of all food pro­duced gets lost or goes to waste. The world pro­duces an over-abun­dance of food for our glob­al pop­u­la­tion (despite the trag­ic growth of food insta­bil­i­ty and hunger around the world, in part due to food waste, inef­fi­cient diets, and unequal dis­tri­b­u­tion), which means that the drop in pro­duc­tiv­i­ty could be addressed by reduc­ing waste and loss rather than increas­ing extra­na­tion­al production."
Next, the Cen­ter notes that it's a bit iron­ic to accuse organ­ic ag of the future destruc­tion of wild lands con­sid­er­ing that con­ven­tion­al agri­cul­ture has caused and is caus­ing the ​"exten­sive loss of crit­i­cal grass­lands and forests." In fact, accord­ing to the Yale School of Forestry and Envi­ron­men­tal Stud­ies, indus­tri­al agri­cul­ture is behind 30% of the defor­esta­tion of Africa and Asia and 70% of Latin America.
On the oth­er side, the Cen­ter writes, ​"the organ­ic com­mu­ni­ty has spent a con­sid­er­able amount of time reflect­ing on this very issue, and is work­ing toward build­ing native ecosys­tem preser­va­tion into the organ­ic stan­dards." For exam­ple, in April 2018, the U.S. Depart­ment of Agriculture's Nation­al Organ­ic Stan­dards Board passed a rec­om­men­da­tion on ​"Elim­i­nat­ing the Incen­tive to Con­vert Native Ecosys­tems to Organ­ic Pro­duc­tion." In short, the res­o­lu­tion deters the con­ver­sion of native ecosys­tems to agri­cul­tur­al land by deny­ing cer­ti­fied organ­ic sta­tus to crops or ani­mals raised there until 10 years after the conversion.
Next, the Cen­ter argues that the pro­duc­tiv­i­ty gap between con­ven­tion­al crops and organ­ic ones is not inevitable:
Organ­ic yields have been increas­ing over the past decade, despite a dearth in fund­ing for organ­ic research … thanks to the lim­it­ed stud­ies that have tack­led on-farm chal­lenges for organ­ic farm­ers. Accord­ing to a study by researchers at the Uni­ver­si­ty of Cal­i­for­nia, Berke­ley, research sup­port­ing organ­ic prac­tices could fur­ther decrease or even elim­i­nate yield gaps entire­ly through the use of best man­age­ment prac­tices and fur­ther research. The organ­ic sec­tor has already seen the ben­e­fits of the small amount of fund­ing direct­ed toward over­com­ing chal­lenges to organ­ic pro­duc­tion, and sev­er­al stud­ies have found that best man­age­ment prac­tices can result in yields com­pa­ra­ble to con­ven­tion­al. Because organ­ic has been sci­en­tif­i­cal­ly proven to use tech­niques that reduce green­house gas pro­duc­tion and increase car­bon seques­tra­tion in the soils while sup­port­ing ecosys­tem and human health, our focus should be on meth­ods to sup­port organ­ic research to close the yield gap.
Final­ly, the Cen­ter denounces the ​"myopic view" that organ­ic agri­cul­ture can­not work on a large scale, ask­ing, instead, in what sense is con­ven­tion­al agri­cul­ture ​"work­ing" when ​"it depletes our soil, destroys pol­li­na­tor pop­u­la­tions, and depletes car­bon stores"?
The Cen­ter con­cludes: ​"With­out eco­log­i­cal pro­duc­tion sys­tems like organ­ic, we won't be able to sup­port food pro­duc­tion in the long term."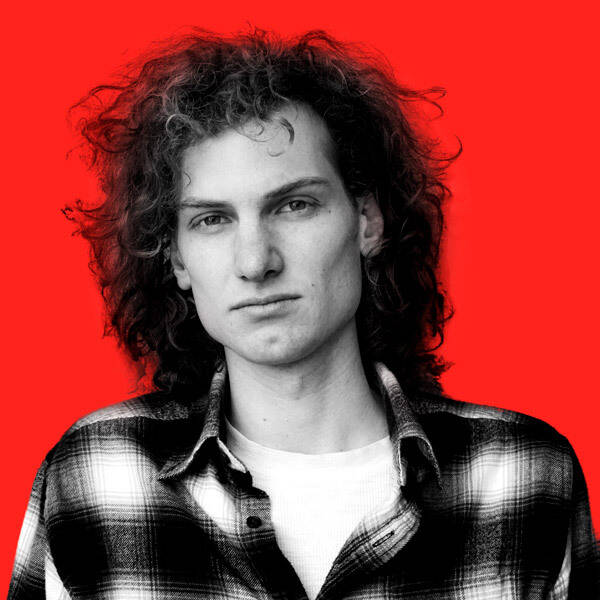 Joseph Bulling­ton
grew up in the Smith Riv­er water­shed near White Sul­phur Springs, Mon­tana. He lives now in Liv­ingston, where he works as an inde­pen­dent jour­nal­ist, part-time ranch hand and the edi­tor of Rur­al Amer­i­ca In These Times.