Coors, Bechtel, International Paper, Bayer, Georgia-Pacific, Tropicana, and more than 2,400 other companies nationwide are exempt from regular federal inspections by OSHA (the Occupational Safety and Health Administration) because they are part of a ​"Voluntary Protection Program" meant for ​"model workplaces" with good safety records.
But a summer investigation by the Center for Public Integrity and regional partners including the iNews Rocky Mountain Investigative News Network in Colorado found that corporations were allowed to stay enrolled in the program even after serious safety and health problems, including workplace deaths. The Center for Public Integrity reports that at least 80 workers died at ​"model workplaces" since 2000, and two thirds of the companies were allowed to remain in the inspection-exemption program. The Center reported:
Workers at plants billed as the nation's safest have died in preventable explosions, chemical releases and crane accidents. They have been pulled into machinery or asphyxiated. Investigators, called in because of deaths, have uncovered underlying safety problems — failure to follow recognized safety practices, inadequate inspections and training, lack of proper protective gear, unguarded machinery, improper handling of hazardous chemicals. Yet these companies have rarely faced heavy fines or expulsion from the program.
International Paper and Georgia Pacific were allowed to remain in the program even after workers died at four different facilities. The Denver company Sturgeon Electric remained in the program even after a worker died last year falling from a collapsed aerial utility bucket, which OSHA determined was overloaded by 183 pounds while workers were also not using proper restraints.
Sturgeon Electric blamed the accident on a contractor it said had installed improper hydraulic equipment, and OSHA officials said they believed Sturgeon Electric responded properly and is trying to improve the industry…despite the fact it was cited for OSHA violations eight times between 2001 and 2010, including another violation regarding improper restraints and one involving a severed gas line.
The iNews piece said:
Nationwide, at least 65 percent of companies in the program retained their special status even after a worker had been killed on the job.
The Center for Public Integrity described other workplace deaths that did not result in companies being removed from the program: workers nearly burned to death in an explosion at a Florida Tropicana juice plant, a worker killed by a pressurized lid blowing off at the Tobyhanna Army Depot in Pennsylvania, a ​"catastrophic boiler explosion" at an International Paper mill. The Tropicana plant was allowed to remain in the program even though OSHA found numerous violations that contributed to the accident and could have caused other injuries:
[OSHA] concluded that the fire could have been prevented if Tropicana had followed basic safety requirements. The company should have evaluated the risks, given workers tools that didn't produce sparks, monitored for a buildup of flammable vapors and ventilated the area.

Nearby, inspectors uncovered another problem. Employees had to risk a dangerous fall while performing some tasks; the company had refused to pay for a piece of equipment that would have reduced the hazards. In the official report, inspectors didn't mince words. They found instances in which ​"employees were told to ​'throw safety out the window' and get the work done." Company managers had shown ​"deliberate, voluntary and intentional disregard to employee safety."
The voluntary protection program was started in 1982 under the Reagan administration and greatly expanded under the Bush administration, according to the Center for Public Integrity. The Center reported that in some workplaces the program did result in improved safety practices and lower injury rates, and it took some of the weight off strapped federal inspectors.
Supporters argue that the program extends the reach of workplace safety regulation at a time when inspectors hardly can be expected to keep tabs on conditions facing every American worker. OSHA has only so many inspectors. By one AFL-CIO estimate, it would take 129 years for inspectors to visit each U.S. workplace.
In May 2009, OSHA gave the American Packing Corps in Wisconsin a plaque and American flag for its ​"excellent record in workplace safety and health," ​"outstanding efforts" by management, and ​"exceptional employee involvement in safety and health programs," according to the Center investigation:
Five months later, an explosion rocked the plant, killing 47-year-old worker Jeffrey Doxtater. OSHA investigators found a host of deficiencies, including inadequate training, protective gear and written safety procedures, as well as problems with the company's handling of hazardous substances.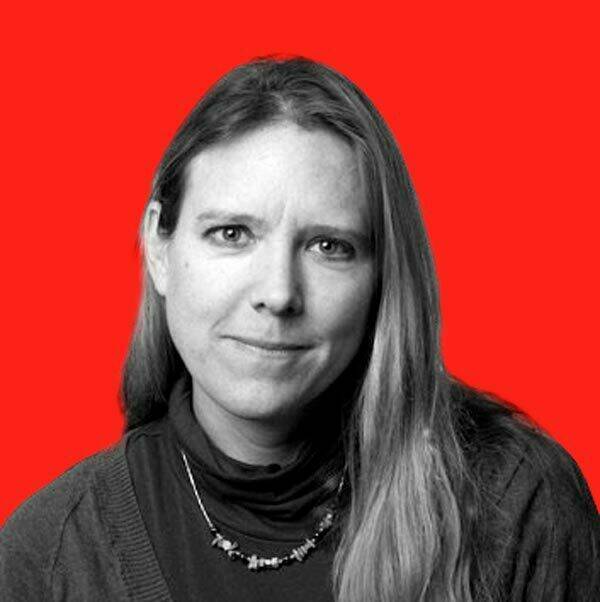 Kari Lydersen is a Chicago-based journalist, author and assistant professor at Northwestern University, where she leads the investigative specialization at the Medill School of Journalism, Media, Integrated Marketing Communications. Her books include Mayor 1%: Rahm Emanuel and the Rise of Chicago's 99%.