Progressive Nonprofits That Oppose the New Overtime Rules for Low-Income Workers Are Hypocrites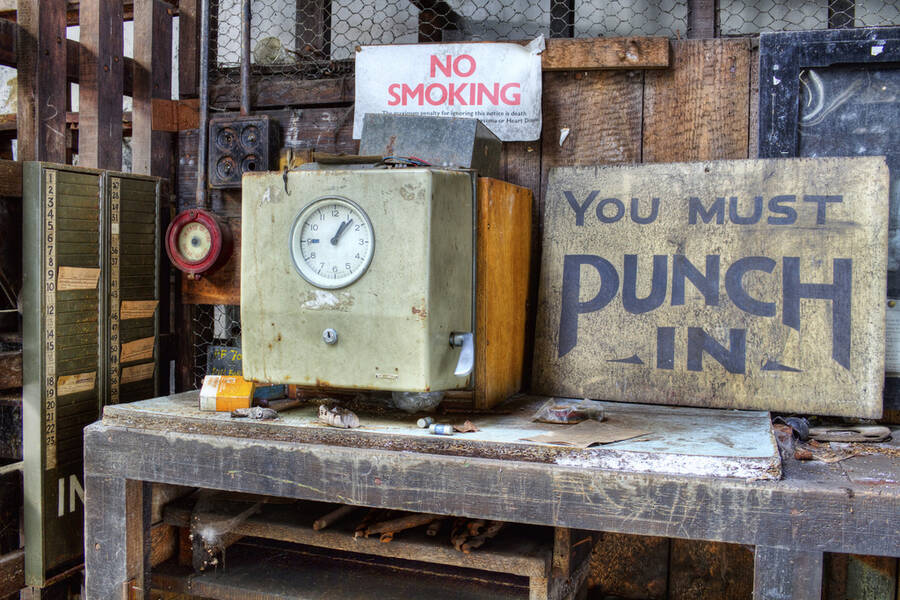 Last week, Vice President Joe Biden and Secretary of Labor Tom Perez revealed the final version of the Obama administration's updated overtime rules to great fanfare. The new regulations are an update to outdated rules that specify which salaried employees are (or are not) legally entitled for time-and-a-half overtime pay when they work more than 40 hours per week.
The Labor Department, unions and advocacy groups have been focused on how the rule update will impact those who work in the private sector, mainly fast food or retail store managers who are salaried but are often expected to work 60 or 70 hours a week without any more pay. But in the week since the rule was released, many of my friends and acquaintances who work for progressive nonprofits have been asking what this change will mean for them.
Many of these friends have worked at justice-oriented, progressive nonprofits which depend on the work of canvassers, organizers and campaigners who are told that their good work more than makes up for the low pay they receive. These organizations exploit the passion and drive of their staff to stretch their budgets past a reasonable level, regularly requiring staff to work overtime without any extra compensation. Sometimes, these organizations oppose staff efforts to unionize or otherwise improve working conditions, despite professed commitments to economic justice and workers' rights.
One such outfit, the U.S. Public Interest Research Group (PIRG for short) has even gone so far as to oppose the new overtime rule, calling it ​"unrealistic" for ​"non-profit, cause-oriented organizations" and promising to ​"pursue all available options to prevent this rule from diminishing our ability to advocate for the public interest." From their point of view, yes, the requirement to pay their staff extra for overtime would pose a problem. It will no longer be possible for them to pay $26,000 a year to employees working 10-12 hour days.
But the real problem started much earlier.
PIRG has built an organization that revolves around underpaid, overworked employees — a structure that is simply not sustainable for the staff or the long-term health of the organization. (They have also opposed staff unionization efforts in the past.) So while the new overtime rules are poised to force change at PIRG and similar organizations, the need for a significant shift has existed for quite some time.
These practices aren't unique to just PIRG — they're pervasive throughout the progressive movement. Because so many people get their first organizing jobs through PIRG and affiliated organizations like GreenCorps and Environment America, those who don't burn out are taught that the self-sacrificial model is the only way to successfully staff a cause-oriented nonprofit. And when these organizers move on to manage staff and lead organizations across the progressive world, these practices come with them.
This is not a criticism of any individual PIRG alumni or leaders; the problem is this organizational model as a whole, in which organizers are taught to prioritize their work over their own needs and desires to have a balanced life. This is a system in which entry-level staff are paid just above the current overtime salary threshold of $23,660 in order to avoid economic obligations when these staff are regularly asked to work more than 40 hours a week. The organizers who have the willingness and ability to put in those extra hours are frequently promoted over those who have outside obligations that prevent them from spending every waking minute at work, adding even more pressure for staff to overwork.
But this model doesn't have to be the norm in the progressive community. I'm lucky to work at a labor-focused nonprofit that pays all of our staff a decent salary, where we are members of a union that works with management to build better structures for work-life balance and resolve disagreements together at the bargaining table.
As we seek to disrupt the systems of corporate greed, environmental degradation, racism and patriarchy through the work we do, we must look at our own organizations and structures and dismantle those structures for ourselves first. Yes, this will require more than a small change in policy for many nonprofits, but the long-term benefits of leaving the old, exploitative staffing model behind will ultimately benefit the staff of these organizations, the organizations themselves, and the people whose lives they seek to improve.
Ethan Miller
is an organizer, activist and communicator in Washington, D.C. You can follow him on Twitter @ESMiller
59
.