Victory for UFCW in Penn. Packinghouse Campaign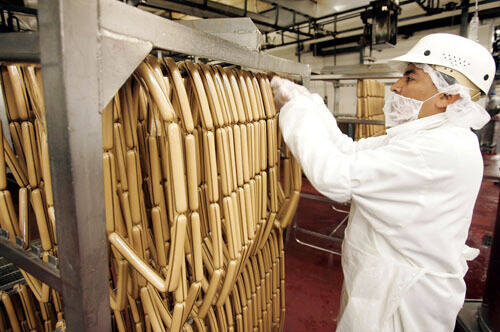 In a bleak era for organized labor, some of the most notable recent bright spots have come in an industry that has long epitomized the most grueling, unsavory and exploitive of blue collar jobs: meatpacking and poultry processing.
These operations are known for work that is extremely dangerous and physically taxing; low-paying; and concentrated in southern states with right-to-work laws or economically depressed swaths of the heartland. Going all the way back to the days of The Jungle by Upton Sinclair, the industry is known for exploiting undocumented immigrants and other highly vulnerable populations.
Nonetheless the United Food and Commercial Workers (UFCW) and regional workers centers have had a number of hard-fought victories in these sectors in recent years. On October 5, UFCW Local 1776 logged another one, with a vote to unionize by nearly 1,200 workers at a beef packing plant in Souderton, Penn.
The packinghouse is owned by the Brazilian firm JBS-Swift, which acquired it in 2008 from notorious UFCW opponent Smithfield. JBS bought packing plants owned by Swift & Co. after high-profile immigration raids on six Smith plants in December 2006, where more than 1,200 people were arrested.
Last year the UFCW won an election and then a contract with JBS at one of these plants in Hyrum, Utah, gaining major improvements including regular wage increases, affordable healthcare, vacation benefits, an end to out-of-pocket payments for equipment and access to an educational trust fund.

The UFCW now represents 27,000 JBS workers and 250,000 meat and poultry workers nationwide, including at Pennsylvania operations Empire Kosher Poultry in Mifflintown, Cargill in Hazelton, BC Natural Chicken in Fredericksburg and Citterio USA in Freeland.
UFCW organizer Nicky Coolberth told In These Times:
This demonstrates the idea that if people are given the opportunity to join a union, they will. Most of the time a company really fights back with all these anti-worker tactics – they fire people, threaten people.

JBS didn't do any of those things, so it was a relatively quick campaign where we were just able to go in there with evidence that says we're working with this company elsewhere and here's the benefits they got. Workers were able to weigh the pros and cons without being pressured by the company.
In fall 2008, the UFCW won a huge victory with the unionization of Smithfield's Tar Heel pork processing plant in North Carolina after a decade-long legally, politically and even physically brutal battle to unionize 5,000 mostly Latino and Black workers. That was part of a 15-year campaign targeting Smithfield; the company said the union's publicity campaign cost their business almost a billion dollars.

A year into that contract, Coolberth said that things are much better for workers – who now make an average $12 an hour — and the company has also seen mutual benefits including significant declines in injury rates, turnover and absenteeism. Even though North Carolina is a right-to-work state, where not all workers at a unionized workplace must join the union, the vast majority at the Tar Heel plant have chosen to do so.

At the One Nation Working Together rally in Washington D.C. Oct. 2, the UFCW released results of a national poll showing strong support for government policies that address inequity and create stable future job growth. At the rally the UFCW and other labor groups also continued their call for comprehensive immigration reform, which would make it harder for meatpacking and poultry operations among other employers to pay low wages and flaunt labor laws banking on the idea that undocumented workers won't complain to authorities.

UFCW International organizer Marc Goumbri noted that the recently-organized Souderton plant is ​"like the United Nations" with about 100 workers from Haiti and many workers from Mexico, Cambodia, Central America and many other countries.
Arnaldo Rodriguez, a 23-year-old Puerto Rican worker, said the organizing campaign brought workers from different backgrounds together and made them believe they can have a say in their workplace. Rodriguez has worked at the plant for five years, currently as a leg boner, which he calls one of the most difficult jobs.
"I think things will be a lot different now," said Rodriguez. ​"It will make it a lot easier to support our families. We deserve more than what we have now."
Be one of the first
Help kick off the new era of In These Times! Without a media that brings people together and creates a written record of the struggles of workers, their voices will be fragmented and forgotten.
The mission of In These Times is to be that written record, and to guide and grow those movements.
We have a lot of work ahead of us, and that work starts today. Early support is the most valuable support, and that's why we're asking you to pitch in now. If you are excited for this new era of In These Times, please make a donation today.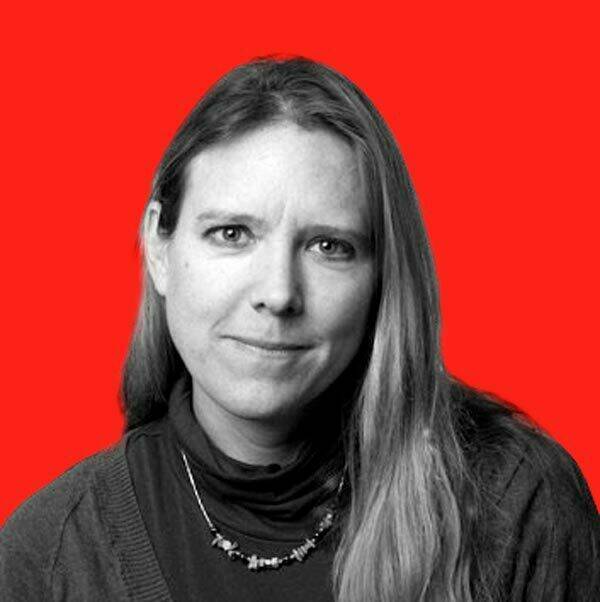 Kari Lydersen is a Chicago-based journalist, author and assistant professor at Northwestern University, where she leads the investigative specialization at the Medill School of Journalism, Media, Integrated Marketing Communications. Her books include Mayor 1%: Rahm Emanuel and the Rise of Chicago's 99%.