A Rank-and-File Teachers' Movement Takes On Philadelphia's Toxic Schools
A mil­i­tant cau­cus with­in the Philadel­phia Fed­er­a­tion of Teach­ers is show­ing how, with rank-and-file lead­er­ship, unions can be a pow­er­ful force for fight­ing deep-root­ed envi­ron­men­tal injustice.
Near­ly 24 years ago, stu­dents at Franklin Learn­ing Cen­ter sound­ed the alarm about asbestos and lead in their school, block­ing traf­fic and inter­rupt­ing a Board of Edu­ca­tion meet­ing to demand repairs and ren­o­va­tions that would make the build­ing safe. That same school, Franklin Learn­ing Cen­ter, was shut down between Decem­ber 17, 2019 and Jan­u­ary 2, 2020, in order to reme­di­ate dam­aged asbestos. Through­out both inci­dents, Jer­ry Jor­dan was help­ing to lead the Philadel­phia Fed­er­a­tion of Teach­ers (PFT). After 30 years of Jordan's lead­er­ship, as direc­tor of staff and then pres­i­dent, Cau­cus of Work­ing Edu­ca­tors (WE) is run­ning to cast off the old lead­er­ship, and end tox­ic schools, once and for all.
WE, a reform cau­cus of the PFT, was found­ed in 2014 in order to engage rank-and-file mem­bers and to vy for lead­er­ship of the union (Dis­clo­sure: This writer is a sup­port­er of the cau­cus in a strict­ly vol­un­teer and unpaid capac­i­ty). WE ran in 2016 and lost with about 30% of the vote, but is run­ning again this year with a ​"pledge to engage ALL of our mem­bers, teach­ers and oth­er pro­fes­sion­als, and to fight for the issues that mat­ter most to all of us." The cau­cus notes that ​"PFT mem­ber­ship has shrunk by 40%, from 21,000 to 13,000, our build­ings are giv­ing us can­cer and oth­er chron­ic ill­ness­es, class sizes are too big, spe­cial edu­ca­tion ser­vices are chron­i­cal­ly under­staffed, 30 schools have been closed, and para­pro­fes­sion­als and sup­port staff are crim­i­nal­ly under­paid." Bal­lots are mailed to teach­ers homes on Feb­ru­ary 6, and votes are count­ed on Feb­ru­ary 26.
The cau­cus has been using its cam­paign to high­light its tox­ic schools cam­paign, which began in May 2018, after a damn­ing report in the Philadel­phia Inquir­er exposed the depth of the asbestos, lead and mold crises in Philadelphia's pub­lic school build­ings. Rank-and-file mem­bers of the WE cau­cus sprang into action, launch­ing a peti­tion demand­ing safe learn­ing con­di­tions, specif­i­cal­ly by demand­ing an end to the 10-year tax abate­ment, and for big uni­ver­si­ties and oth­er mega non­prof­its to pro­vide pay­ments in lieu of tax­es.
This effort caught fire. In the fall of 2018, more than 3,000 peo­ple signed the peti­tion (a major­i­ty of them teach­ers), and WE brought it to both the School Board and City Coun­cil in spring 2019. WE also worked on a media cam­paign to show how devel­op­ers and the wealthy get rich as schools suf­fer, not­ing Philadelphia's Dick­ens-esque tale of two cities: one for pub­lic school stu­dents, most­ly chil­dren of col­or liv­ing in pover­ty, and anoth­er for devel­op­ers and the Uni­ver­si­ty of Penn­syl­va­nia, who ben­e­fit from the 10-year tax abate­ment and their non-prof­it sta­tus, respectively.
The stakes of this strug­gle are high, and at times, WE has been at log­ger­heads with the exist­ing lead­er­ship of the union. The Build­ing Com­mit­tee at McClure Ele­men­tary began push­ing the Dis­trict in Sep­tem­ber to inves­ti­gate asbestos at the school, and the Dis­trict final­ly lis­tened, inspect­ed and found asbestos. Although they were closed for clean-up on Decem­ber 19, the Philadel­phia School Dis­trict sched­uled to reopen the school dur­ing the first week of January.
Under­stand­ably, par­ents and edu­ca­tors were out­raged that the school was reopen­ing in spite of the con­tin­ued pres­ence of ele­vat­ed lev­els of asbestos. In response to these con­cerns, WE joined with par­ents and held a ral­ly on the morn­ing of the re-open­ing, and called in press and local politi­cians to sup­port the demands for a full and thor­ough clean-up before the build­ing was reopened. Despite attempts by PFT lead­er­ship to inter­vene and can­cel the ral­ly, teach­ers stood strong, and won: The Dis­trict closed the school two days lat­er to fin­ish clean­ing the asbestos from the build­ing. And at Lewis Elkin Ele­men­tary School, dis­turbed asbestos was found near the cafe­te­ria, gym and school yard. Although the dis­trict assured teach­ers and stu­dents that they were safe, teach­ers refused to go into work. This choice was not sanc­tioned by the union, but decid­ed by the rank and file at Elkin.
By zero­ing in on tox­ic schools, the WE cau­cus picked an issue to fight, lead and win on. In late 2019, the Philadel­phia Inquir­er report­ed that a vet­er­an teacher had been diag­nosed with mesothe­lioma, the can­cer caused by asbestos, which is also linked to lung, laryn­geal and ovar­i­an can­cers, along with oth­er dis­eases. And as the wealthy skirt pay­ing prop­er­ty tax­es, the breadth of the anger around tox­ic schools grows: It's been a prob­lem for decades, almost noth­ing has changed, and no one seems to be on the hook for it. Clean­ing up school build­ings is a non-ide­o­log­i­cal issue that can unite teach­ers across gen­der, race, and polit­i­cal lines. After all, every­one deserves safe work­ing con­di­tions. And there's a solu­tion: Tax the rich and end the tax abate­ment to pay for the build­ing ren­o­va­tions Philadel­phia schools so des­per­ate­ly need. WE has been very clear about both the prob­lem and the solu­tion, and it's orga­nized from the bot­tom up to turn this cri­sis for stu­dents and teach­ers into a cri­sis for the School Board, the city, the state and — frankly — PFT lead­ers, who are scram­bling to keep up with WE's work.
Instead of lead­ing on this issue and orga­niz­ing their mem­bers to take action, the cur­rent lead­ers of the PFT have been fol­low­ing in WE's foot­steps. They launched the Fund our Facil­i­ties Coali­tion in March 2019, more than six months after WE's peti­tion was mov­ing through­out the schools. The Coali­tion is com­prised most­ly of union lead­ers and elect­ed offi­cials, where­as WE's focus is on orga­niz­ing their base: teach­ers who work in tox­ic schools day in and day out. On Mar­tin Luther King Jr. Day, union leader announced that they would be fil­ing a law­suit against the dis­trict, for fail­ure to pro­tect pub­lic school stu­dents and staff. Penn­syl­va­ni­a's state con­sti­tu­tion says that ​"The Gen­er­al Assem­bly shall pro­vide for the main­te­nance and sup­port of a thor­ough and effi­cient sys­tem of pub­lic edu­ca­tion." Philadelphia's tox­ic build­ings are a moral — and pos­si­bly legal — fail­ing, and of course the union should take legal action against the dis­trict. But this should have been done a long time ago, and there is much more that needs to be done in order to make schools safe for stu­dents and teach­ers — and the Cau­cus of Work­ing Edu­ca­tors is the body doing it.
Mean­while, WE has giv­en every indi­ca­tion that it plans to con­tin­ue demand­ing safe envi­ron­ments, not just for teach­ers, but stu­dents, par­ents and every com­mu­ni­ty mem­ber who has a stake in healthy schools. As two lead­ers in WE, Janene Hasan and Kath­leen Melville, put it in an op-ed pub­lished last April, ​"These con­di­tions would nev­er be allowed to con­tin­ue in sub­ur­ban or major­i­ty­-white school dis­tricts. As teach­ers, we refuse to remain silent while our stu­dents are trapped in tox­ic buildings."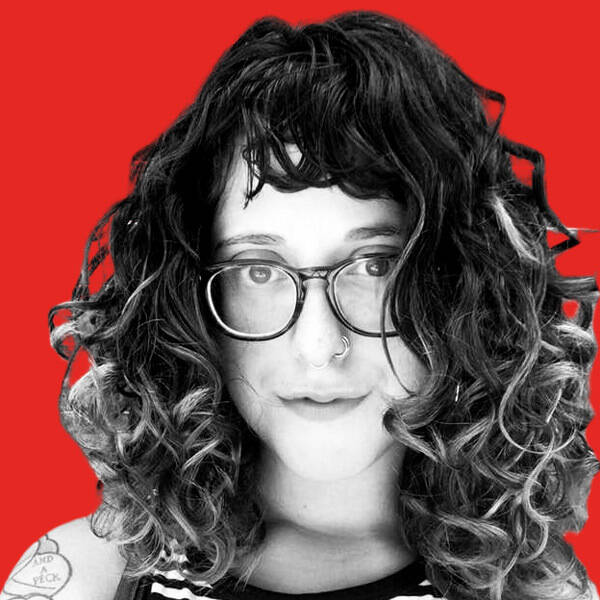 Mindy Iss­er
works in the labor move­ment and lives in Philadelphia.