Piling it High
The sewage sludge industry meets the light of day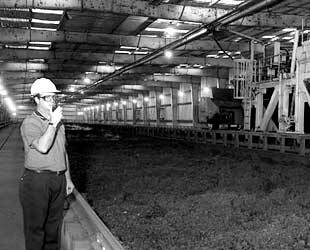 Nan­cy Holt, a retired nurse from Mebane, N.C., is beset by mys­te­ri­ous neu­ro­log­i­cal prob­lems. She blames the cause of her ill­ness on the mul­ti­ple unknown tox­i­c­i­ties of the sewage sludge that has been spread since 1991 on the fields across from her house as ​"fer­til­iz­er."
And Holt says she isn't alone. Peo­ple in her neigh­bor­hood have a high inci­dence of can­cer and thy­roid prob­lems. Local creeks are no longer safe for kids to play in – the dan­ger of staph infec­tion is too great.
In 2001, Holt began chron­i­cling the health prob­lems in her area of rur­al Ala­mance Coun­ty – 12 miles north of Chapel Hill. Soon she was track­ing reports of sludge-relat­ed ill­ness­es and deaths across the country.
"I put togeth­er the symp­toms, the ill­ness­es, the high can­cer rates, the thy­roid dis­or­ders in this com­mu­ni­ty," she says. ​"It is non-sci­en­tif­ic, of course."
"And we have pre­co­cious puber­ty, lit­tle girls devel­op­ing breasts at 5 or 6 years old, lit­tle boys devel­op­ing armpit hair. And that is some­thing that peo­ple don't want to talk about," Holt says. ​"They will talk about their thy­roid glands, their can­cers, but they will not talk about ear­ly puber­ty. We are on a true tox­ic tilt."
For the first time since she became involved in the sludge issue, Holt is guard­ed­ly hope­ful that her con­cerns will final­ly be addressed, and that the sul­phurous alliance between the Envi­ron­men­tal Pro­tec­tion Agency (EPA), munic­i­pal sew­er author­i­ties and Syna­gro Tech­nolo­gies (the nation's largest sludge dis­pos­al firm, which was recent­ly bought by the Car­lyle Group) – will be exposed for the blight it is.
In April, Sen. Bar­bara Box­er (D‑Calif.), chair of the Envi­ron­ment and Pub­lic Works Com­mit­tee, announced that her com­mit­tee will hold hear­ings on the issue this sum­mer. The cat­a­lyst is a con­flu­ence of recent news reports about sludge-relat­ed scandals.
In the Potomac Riv­er, 60 miles upstream from Wash­ing­ton, D.C., sci­en­tists have dis­cov­ered many small-mouth male bass with eggs inside their sex organs. The cause of these ​"inter­sexed" fish is almost cer­tain­ly endocrine dis­rup­tors – also known as estro­gen mim­ic­k­ers – in the water, chem­i­cal pol­lu­tants that dis­rupt an animal's nat­ur­al hor­mon­al system.
In Feb­ru­ary, the Wash­ing­ton Post report­ed that the con­cen­tra­tion of inter­sexed fish is great­est near towns or near heav­i­ly farmed land. One major source of these endocrine dis­rup­tors is thought to be the post-treat­ment ​"cleaned" water from munic­i­pal sewage treat­ment cen­ters that is dis­charged direct­ly into the Potomac Riv­er sys­tem and runoff from fields ​"fer­til­ized" with sludge.
In 2006, U.S. Geo­log­i­cal Sur­vey sci­en­tists sur­veyed chem­i­cal con­t­a­m­i­nants found in sludge ​"des­tined for land appli­ca­tion" and con­clud­ed, ​"Poten­tial con­cerns about the envi­ron­men­tal pres­ence of OWCs [Organ­ic Waste­water Con­t­a­m­i­nants] include adverse phys­i­o­log­i­cal effects, increased rates of can­cer, and repro­duc­tive impair­ment in humans and oth­er ani­mals, as well as antibi­ot­ic resis­tance among path­o­gen­ic bacteria."
In 2004 when the inter­sexed fish were first dis­cov­ered in the Potomac, Gina Solomon, a sci­en­tist at the Nat­ur­al Resources Defense Coun­cil (NRDC) told the Asso­ci­at­ed Press, ​"It is not good news that there's some­thing that fem­i­nizes fish in your water." Par­tic­u­lar­ly when the Potomac is the source of drink­ing water for Wash­ing­ton, D.C.
Egg-bear­ing male fish had first been found in 2003 in the South Branch, a Potomac trib­u­tary in Hardy Coun­ty, W.V., from which some locals get their water. A 2004 sur­vey found that women in Hardy Coun­ty have high­er-than-nor­mal rates of can­cer of the ovaries and uterus.
This news of male fish bear­ing eggs was fol­lowed with an April report by the Asso­ci­at­ed Press that in 2000, nine Bal­ti­more fam­i­lies – all black res­i­dents of the city's east side – received food coupons in exchange for per­mis­sion to allow researchers to spread ​"Class A" Bal­ti­more sewage sludge (brand name, Orgro High Organ­ic Com­post) on their yards, till it into the soil and then plant grass seed.
The ratio­nale for this exper­i­ment was to find out whether munic­i­pal sewage sludge could low­er the amount of lead that chil­dren who played in the nine exper­i­men­tal yards would absorb. Veo­lia Water, the cor­po­ra­tion that mar­kets Bal­ti­more munic­i­pal sludge as Orgro, claims its ​"ben­e­fi­cial biosolids" are so safe they are even used on the White House lawn.
"Ben­e­fi­cial biosolids" is the term that Pow­ell Tate, a D.C.-based pub­lic rela­tions firm, invent­ed in the ear­ly ​'90s, in an attempt to lin­guis­ti­cal­ly detox­i­fy the 7 mil­lion tons of sludge – indus­tri­al waste, hos­pi­tal waste, phar­ma­ceu­ti­cals in addi­tion to feces – that the nation's 16,000 munic­i­pal sew­er sys­tems pro­duce each year.
At the time, the EPA, work­ing hand in hand with the Water Envi­ron­ment Fed­er­a­tion and the cor­po­rate waste dis­pos­al indus­try, reclas­si­fied sewage sludge from a tox­ic waste to a fer­til­iz­er. As a USDA approved fer­til­iz­er, sludge was thus exempt from envi­ron­men­tal regulations.
Today, waste dis­pos­al firms spread more than half of the 7 mil­lion tons of organ­ic and inor­gan­ic tox­ins on Amer­i­can farms as ​"fer­til­iz­er."
Andy McEl­mur­ray, a farmer in Hep­hz­ibah, Ga., fed his dairy cows silage that had been fer­til­ized with sewage sludge laced with heavy met­als. More than 300 of them died.
In Feb­ru­ary, a fed­er­al judge ordered the Depart­ment of Agri­cul­ture to com­pen­sate McEl­mur­ray for loss­es incurred when his land was poi­soned between 1979 and 1990 by appli­ca­tions of Augus­ta, Ga., sewage sludge. That sludge con­tained lev­els of arsenic that were two times high­er than EPA stan­dards allow; of thal­li­um (a heavy met­al used as rat poi­son) that were 25 times high­er; and of PCBs that were 2,500 times higher.
What's more, milk from his neighbor's dairy farm was sent to mar­ket with thal­li­um lev­els 120 times high­er than those allowed by the EPA in pub­lic drink­ing water.
In his rul­ing, U.S. Dis­trict Judge Antho­ny Alaimo was par­tic­u­lar­ly crit­i­cal of the EPA and the Uni­ver­si­ty of Geor­gia for hav­ing endorsed ​"unre­li­able, incom­plete and, in some cas­es, fudged" data about the Augus­ta sludge. That cor­rupt data was pre­sent­ed to the Nation­al Acad­e­my of Sci­ences, which then cit­ed it in their July 2002 asser­tion that sewage sludge does not pose a risk to pub­lic health.
Alaimo wrote, ​"Senior EPA offi­cials took extra­or­di­nary steps to quash sci­en­tif­ic dis­sent, and any ques­tion­ing of EPA's biosolids program."
For exam­ple, in May 2003, the EPA fired David Lewis, one of the nation's lead­ing sludge researchers, for pub­licly crit­i­ciz­ing the agency's pro-sludge pol­i­cy. In Feb­ru­ary 2004, at a hear­ing of the U.S. House Min­er­al and Resources sub­com­mit­tee, Lewis testified:
The EPA has com­plete­ly politi­cized the sci­en­tif­ic peer-review process, both inside and out­side the agency. … This whole process, of course, is noth­ing more than a scam. … It is a scam run by pro­gram office man­agers who are not qual­i­fied as research sci­en­tists and whose offi­cial posi­tion descrip­tions require that they defend EPA poli­cies. In this case, the same EPA offi­cials who devel­oped the agency's sludge pol­i­cy are using the vast resources of the fed­er­al gov­ern­ment to cov­er up adverse health effects and envi­ron­men­tal dam­age result­ing from the sci­en­tif­i­cal­ly flawed pol­i­cy they created.
The Resource Insti­tute for Low Entropy Sys­tems (www​.riles​.org) has been a leader in the sludge fight since the ear­ly ​'90s. The Boston non­prof­it was found­ed in 1990 by Abby Rock­e­feller, an ecol­o­gist involved with sewage-relat­ed issues since the ​'70s. (Dis­clo­sure: Rock­e­feller is a mem­ber of the In These Times Pub­lish­ing Consortium.)
Lau­ra Orlan­do, the group's exec­u­tive direc­tor, sums up the cur­rent state of America's sew­er sys­tems this way:
It's a pub­lic works pro­gram for cor­po­ra­tions to dump their waste into pub­licly owned treat­ment facil­i­ties. We tax­pay­ers pay for it not only in the infra­struc­ture costs but also with our health from expo­sure to its tox­ic prod­ucts – tox­ic waste­water and tox­ic sewage sludge – that are released into the envi­ron­ment. We are giv­ing cor­po­ra­tions a free ride. They have no lia­bil­i­ty. They dump their tox­ic waste down the drain and it is out of their hands.
Orlan­do, like Holt, is encour­aged by the prospect of con­gres­sion­al hearings.
"There are thou­sands of peo­ple known to be sick­ened from the land appli­ca­tion of sewage sludge," she says, ​"peo­ple whose health is degrad­ed, whose live­stock have died or whose farms have been ruined. The Sen­ate Com­mit­tee on Envi­ron­ment and Pub­lic Works hear­ing will be the first time these peo­ple will get a chance to tell their stories."
Tak­ing the long view, Rock­e­feller puts it this way: ​"We human beings, the world over, so con­cerned about the grow­ing short­age of clean water, must recon­sid­er our cav­a­lier use of water as the trans­porta­tion medi­um for all our waste – indus­tri­al and personal."
What bet­ter way to mark the 45th anniver­sary of envi­ron­men­tal­ist Rachel Carson's June 4, 1963, tes­ti­mo­ny before the U.S. Sen­ate Gov­ern­ment Oper­a­tions Sub­com­mit­tee hear­ings on envi­ron­men­tal hazards?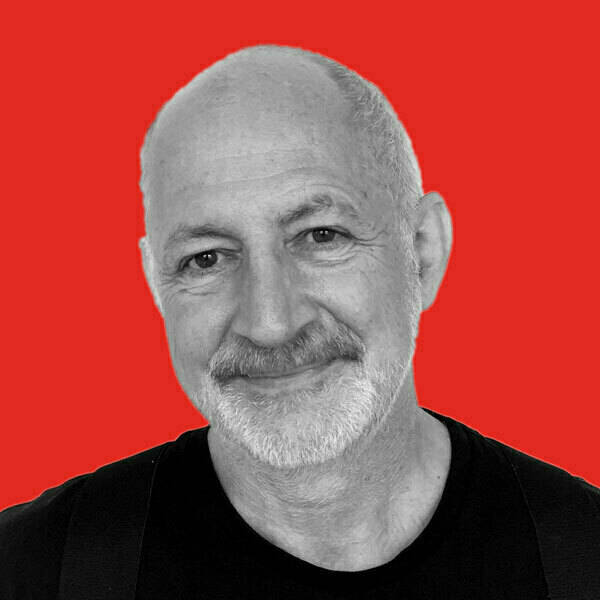 Joel Blei­fuss, a for­mer direc­tor of the Peace Stud­ies Pro­gram at the Uni­ver­si­ty of Mis­souri-Colum­bia, is the edi­tor & pub­lish­er of In These Times, where he has worked since Octo­ber 1986.