Organizing Against Police Unions Has Invigorated Hollywood's Labor Movement, Members Say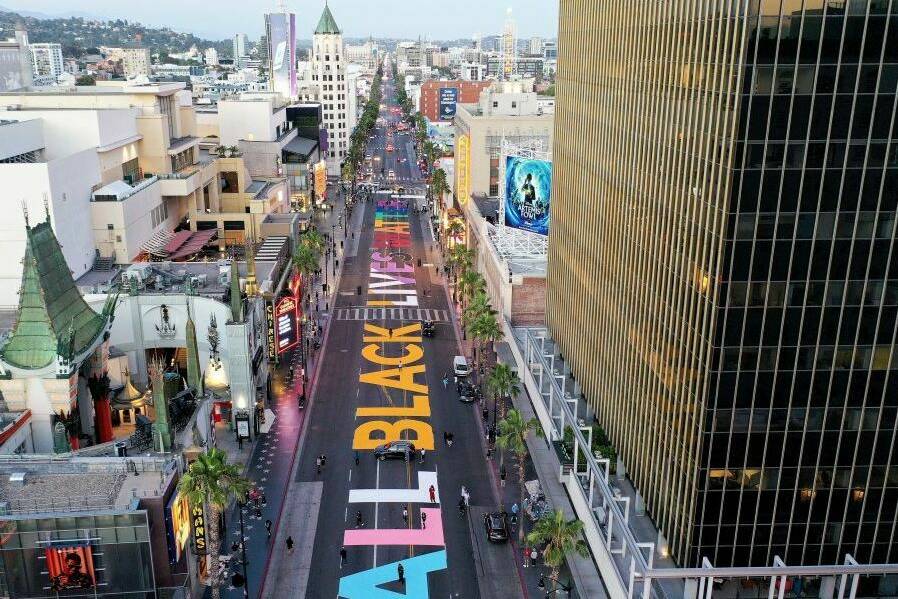 The labor move­ment is split on the ques­tion of cops. While union offi­cials have sig­naled their tem­pered sup­port for police unions, the push to expel law enforce­ment from the move­ment has grown quick­ly in the rank-and-file.
The Writ­ers Guild of Amer­i­ca, East (WGAE) led the way with a June 8 res­o­lu­tion urg­ing the AFL-CIO to drop the Inter­na­tion­al Union of Police Asso­ci­a­tions (IUPA). Nine days lat­er, the Mar­tin Luther King, Jr. Coun­ty Labor Coun­cil, an AFL-CIO region­al affil­i­ate, vot­ed to expel the Seat­tle Police Offi­cers Guild from the coali­tion. Union shops rep­re­sent­ing post­doc researchers and teach­ing assis­tants have since passed res­o­lu­tions demand­ing police union dis­af­fil­i­a­tion from the AFL-CIO, and a coali­tion of work­ers with­in the Ser­vice Employ­ees Inter­na­tion­al Union (SEIU) have put for­ward a sim­i­lar call to expel its police union affiliates.
Except the WGAE, no nation­al unions with­in the AFL-CIO have posi­tioned them­selves against police unions beyond call­ing for the IUPA—a union rep­re­sent­ing over 100,000 offi­cers across the Unit­ed States — to reform itself. But a move­ment is brew­ing in two large Hol­ly­wood unions.
With­in the ranks of two unions rep­re­sent­ing the­ater and enter­tain­ment work­ers — Inter­na­tion­al Alliance of The­atri­cal Stage Employ­ees (IATSE) and the Screen Actors Guild — Amer­i­can Fed­er­a­tion of Tele­vi­sion and Radio Artists (SAG-AFTRA) — the push to kick police out of the AFL-CIO has bal­looned in the span of a few weeks, with mem­bers of each union say­ing that the effort has pushed them to con­sid­er, some for the first time, the pow­er they pos­sess as union­ized workers.
Tak­ing inspi­ra­tion from the WGAE, Nicholas Mon­sour, a tele­vi­sion and film edi­tor cred­it­ed on ​"Us" and ​"The Twi­light Zone," wrote a peti­tion urg­ing his union, IATSE, to pass a res­o­lu­tion call­ing for the ouster of police unions from the AFL-CIO. The peti­tion has been shared wide­ly on social media, gar­ner­ing hun­dreds of sig­na­tures and bring­ing togeth­er a coali­tion of IATSE mem­bers orga­niz­ing around the ​"drop cops" campaign.
Anoth­er edi­tor rep­re­sent­ed by IATSE, who pre­ferred not to be named for fear of retal­i­a­tion from the Los Ange­les Police Depart­ment, says he joined the cam­paign because he has seen the police indis­crim­i­nate­ly tar­get Black peo­ple and "[has] rel­a­tives who have been mis­treat­ed by the police."
"There's IATSE mem­bers who actu­al­ly get mis­treat­ed by the police, and I think we should look out for them," he says. ​"Being a per­son of col­or in IATSE, I love being a union mem­ber, I love the ben­e­fits and my cowork­ers, and I would love more if we used our pow­er to make the com­mu­ni­ty a bet­ter place."
He adds, ​"I'm very encour­aged to see these actions hap­pen­ing, and I hope that union lead­er­ship lis­tens to its grassroots."
Mem­bers say the push has also had the sec­ondary effect of pulling union mem­bers into union pol­i­tics who might not have par­tic­i­pat­ed oth­er­wise; in the fight for the Black Lives Mat­ter move­ment, rank-and-file mem­bers have found and exer­cised their union power.
"The cul­ture when I joined [was] a lit­tle bit sleepy," Mon­sour says. ​"I'm a dues pay­ing mem­ber who has occa­sion­al­ly got­ten slight­ly more involved in our dis­cus­sions and meet­ings around con­tract nego­ti­a­tions but I've nev­er sought any posi­tions or any­thing with­in the guild, the union."
Through the cam­paign, inter­est in the struc­ture and lead­er­ship of the orga­ni­za­tion has grown among mem­bers who were less involved in union pol­i­tics before this month.
"I wasn't day-to-day involved in Local 700 stuff, but … know­ing that IATSE is part of the AFL-CIO and that [the Inter­na­tion­al Union of Police Asso­ci­a­tions] is part of AFL-CIO too, a lot of this is def­i­nite­ly new to me," said edi­tor and pro­duc­er John Cantú.
"Every­one that I've been in touch with has been just like me, where they had no idea that IATSE was part of the AFL-CIO and that police unions were also tied into that."
Alex­is Simp­son, an actor and mem­ber of SAG-AFTRA, says that the par­al­lel push with­in her union has yield­ed a com­pa­ra­bly strong increase in union activism. ​"I would say I'm prob­a­bly more engaged in union stuff than most of the mem­ber­ship. And that's not say­ing much … the num­ber of peo­ple [to whom] I have said, ​'Hey, did you know that we're affil­i­at­ed with the police unions?' who are like, ​'What? I did not know that.' It is wak­ing them up to learn­ing more about their union, at least at that ini­tial level."
In each union, mem­bers start­ed their respec­tive cam­paigns by cir­cu­lat­ing peti­tions. While gath­er­ing sig­na­to­ries and con­nect­ing with inter­est­ed mem­bers, the mem­ber-orga­niz­ers simul­ta­ne­ous­ly pres­sured lead­er­ship to take a posi­tion against police unions. Mem­bers of each orga­ni­za­tion say they have coor­di­nat­ed efforts on inter­nal mes­sage boards and launched inter­nal cam­paigns to demon­strate pop­u­lar sup­port for expelling the police from the labor move­ment. Mean­while, SAG-AFTRA mem­ber-orga­niz­ers have part­nered with Col­or of Change, an orga­ni­za­tion that has ral­lied against racism in the crim­i­nal jus­tice sys­tem and media.
There's prece­dent for the action they are call­ing for: In 1957, the AFL-CIO expelled the Team­sters from the fed­er­a­tion for cor­rup­tion and uneth­i­cal prac­tices.
Both SAG-AFTRA and IATSE have issued state­ments in response to the mur­der of George Floyd at the hands of the Min­neapo­lis Police Depart­ment and the move­ment to end police bru­tal­i­ty that has ensued. But nei­ther has gone so far as to actu­al­ly call for the expul­sion of police from the AFL-CIO.
A June 11 state­ment from SAG-AFTRA calls on police unions to ​"dis­man­tle the struc­tures they have erect­ed that have been used to pro­tect offi­cers who engage in racial­ly tar­get­ed vio­lence, racial pro­fil­ing, and oth­er racist and unlaw­ful con­duct towards Black and oth­er cit­i­zens of this coun­try." It's an argu­ment that mir­rors the log­ic of AFL-CIO's orig­i­nal state­ment on police bru­tal­i­ty by con­demn­ing dis­crete acts of vio­lence while main­tain­ing that the police unions are capa­ble of chang­ing course.
But cop unions have long formed an ardent oppo­si­tion to police reform, pro­vid­ing legal cov­er for killer cops and quash­ing efforts to increase trans­paren­cy. And IUPA react­ed to the labor federation's state­ment on police reform with out­rage: In a let­ter to AFL-CIO pres­i­dent Richard Trum­ka, Sam Cabral, the head of IUPA, called the idea that bru­tal­i­ty is endem­ic to polic­ing ​"ridicu­lous."
Lead­ers of the 55 unions in the AFL-CIO have skirt­ed the ques­tion of expelling cop unions from the labor move­ment or out­ward­ly reject­ed the idea. But as calls from the rank-and-file grow, so will the pres­sure for their rep­re­sen­ta­tives, in unions rep­re­sent­ing work­ers across indus­tries, to respond.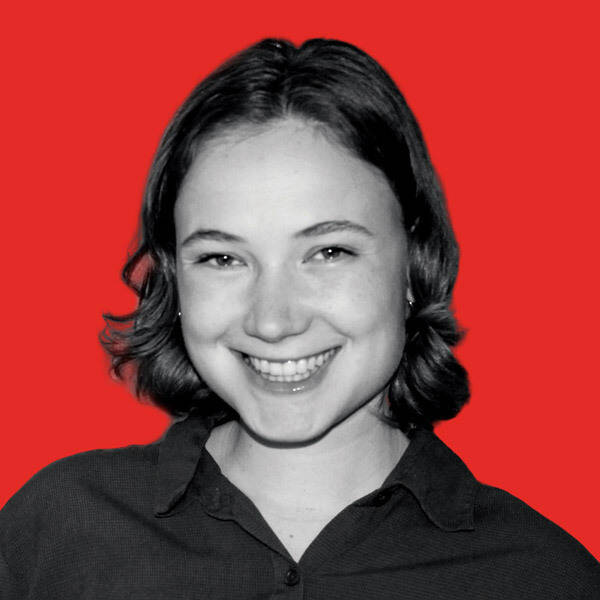 Alice Her­man is an In These Times Good­man Inves­tiga­tive Fel­low, as well as a writer based in Madi­son, Wis­con­sin, where she works at a restau­rant. She con­tributes reg­u­lar­ly to Isth­mus, Madison's alt-week­ly, and The Pro­gres­sive magazine.