A "Progressive Ticket" Sweeps Helena, Montana's Municipal Elections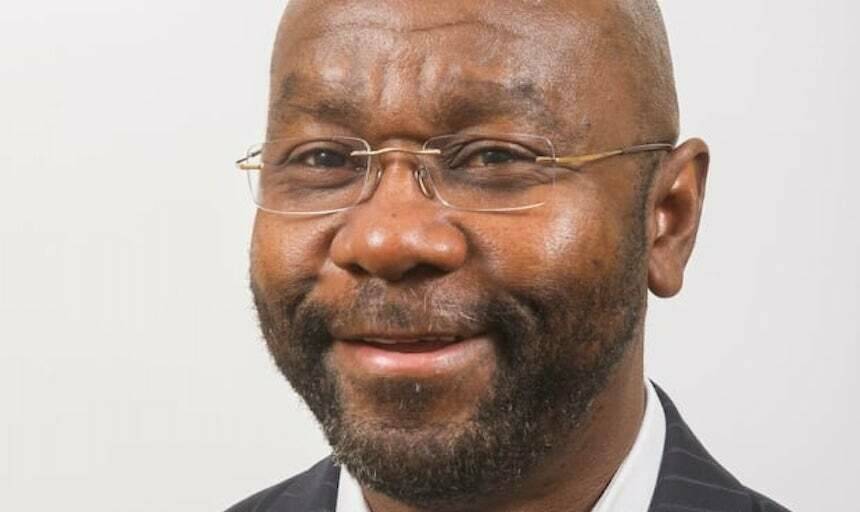 While most excite­ment on the Left about Tuesday's elec­tions has focused on the Demo­c­ra­t­ic wins in Vir­ginia and New Jer­sey, the off-year races also saw many qui­eter pro­gres­sive vic­to­ries in improb­a­ble places across the coun­try. In Maine, vot­ers passed a ref­er­en­dum to over­ride the governor's veto and expand Med­ic­aid in the state. Our Rev­o­lu­tion, the orga­ni­za­tion that grew out of the Bernie Sanders pres­i­den­tial cam­paign, count­ed wins for 21 of its endorsed can­di­dates in down-bal­lot races from Penn­syl­va­nia to Min­neso­ta. And in the Mon­tana cap­i­tal of Hele­na, pop­u­la­tion 28,190, pro­gres­sives swept the races for city com­mis­sion and elect­ed Wilmot Collins as the first black may­or in the state's history*.
Collins, who arrived in Hele­na 23 years ago as a refugee from the civ­il war in Liberia, unseat­ed 16-year incum­bent Jim Smith. Collins, a child pro­tec­tion spe­cial­ist for the Mon­tana Depart­ment of Health and Human Ser­vices, holds a bachelor's degree in polit­i­cal sci­ence and soci­ol­o­gy, and a master's degree in human resources man­age­ment. His may­oral plat­form includ­ed address­ing teen and vet­er­an home­less­ness in Hele­na, ensur­ing access to clean water and push­ing a return to com­mu­ni­ty policing.
Hele­na city races are non­par­ti­san, but Collins joined with incum­bent city com­mis­sion­er Andres Hal­a­day and com­mis­sion can­di­date Heather O'Loughlin, direc­tor of the non­prof­it Mon­tana Bud­get and Pol­i­cy Cen­ter, to form a ​"pro­gres­sive tick­et." All three won in tight races on Tues­day, sweep­ing the munic­i­pal elec­tions in Helena.
"Peo­ple [often] have a mis­con­cep­tion about the word ​'pro­gres­sive,' " Hal­a­day tells In These Times. ​"They link it to pre­oc­cu­pa­tion with nation­al issues." For Hal­a­day, how­ev­er, pro­gres­sive ideas often find their best expres­sion at the local lev­el, where many deci­sions are made that direct­ly impact the lives of peo­ple in the com­mu­ni­ty. Take, for exam­ple, hous­ing afford­abil­i­ty — an issue that res­onat­ed with all three can­di­dates. Hal­a­day point­ed to the dire lack of afford­able hous­ing in the Mon­tana cities of Boze­man and Mis­soula. Hele­na will go the same way, he says, ​"if we don't do something."
Many who know Mon­tana as more than a red patch on an elec­toral col­lege map weren't sur­prised by the pro­gres­sive sweep. Frank Kromkows­ki, an activist with Our Rev­o­lu­tion Hele­na and the local chap­ter of Demo­c­ra­t­ic Social­ists of Amer­i­ca (DSA), points out that vot­ers in Lewis and Clark Coun­ty, of which Hele­na is the seat, favored Bernie Sanders in the 2016 Demo­c­ra­t­ic pri­ma­ry. Sanders also won the state by more than six per­cent­age points.
"Here in Hele­na, Bernie Sanders was real­ly big," says Kromkows­ki. Since the 2016 elec­tion, groups like Our Rev­o­lu­tion and DSA have dra­mat­i­cal­ly swelled their ranks and spawned local chap­ters in near­ly every U.S. state. Accord­ing to Our Rev­o­lu­tion board chair Lar­ry Cohen, the organization's email list for Mon­tana boasts 20,000 names. Nei­ther Our Rev­o­lu­tion nor DSA offi­cial­ly endorsed any can­di­dates, but they did co-spon­sor a forum with the pro­gres­sive can­di­dates and Kromkows­ki thinks many indi­vid­ual mem­bers sup­port­ed the campaigns.
In off-year, small-time races, can­di­dates often strug­gle to gen­er­ate pub­lic inter­est and name recog­ni­tion. Hal­a­day thinks that the deci­sion to join forces on a pro­gres­sive tick­et was like­ly a boon, allow­ing each of the three can­di­dates to reach more vot­ers through joint fundrais­ers, com­bined door-knock­ing efforts and word-of-mouth.
Asked why he thinks the pro­gres­sive tick­et won, Hal­a­day says: ​"There's so much doom-and-gloom these days." But the pro­gres­sives were able to artic­u­late a pos­i­tive mes­sage with prac­ti­cal ideas about how Hele­na could be bet­ter — ​"even bet­ter," he says — and peo­ple appre­ci­at­ed it.
*Clar­i­fi­ca­tion: Mon­tana was an incor­po­rat­ed U.S. ter­ri­to­ry from 1864 until 1889, when it was admit­ted as the 41st state. The town of Hele­na was found­ed by gold prospec­tors, also in 1864. As the Inde­pen­dent Record, a Hele­na, Mont. news­pa­per points out, on May 22, 1873 the then unin­cor­po­rat­ed town's local press report­ed that E.T. John­son — a ​"col­ored bar­ber" — was elect­ed may­or with 56 votes. The town's 1870 Cen­sus lists John­son as a black 32 year-old. There­fore, while Wilmont J. Collins is undis­put­ed­ly the first African-Amer­i­can may­or in the State of Mon­tana's his­to­ry, he could per­haps be con­sid­ered the city of Hele­na's sec­ond. For that sto­ry, click here.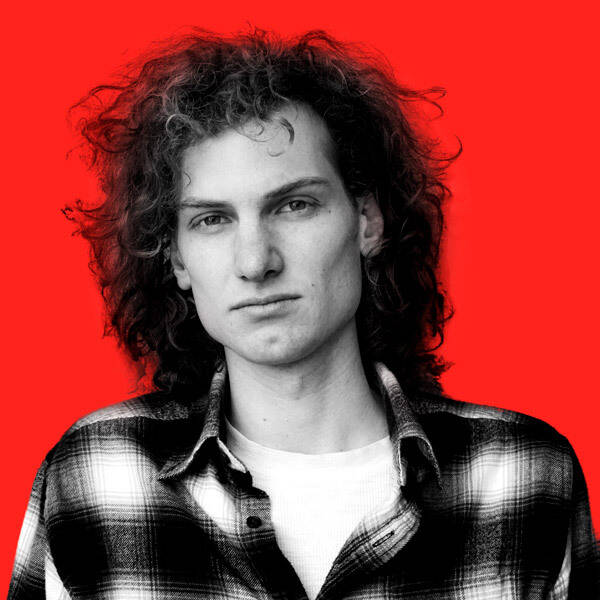 Joseph Bulling­ton
grew up in the Smith Riv­er water­shed near White Sul­phur Springs, Mon­tana. He lives now in Liv­ingston, where he works as an inde­pen­dent jour­nal­ist, part-time ranch hand and the edi­tor of Rur­al Amer­i­ca In These Times.