Quilting a Movement
Real movements for social change need many grassroots leaders—not one charismatic politician.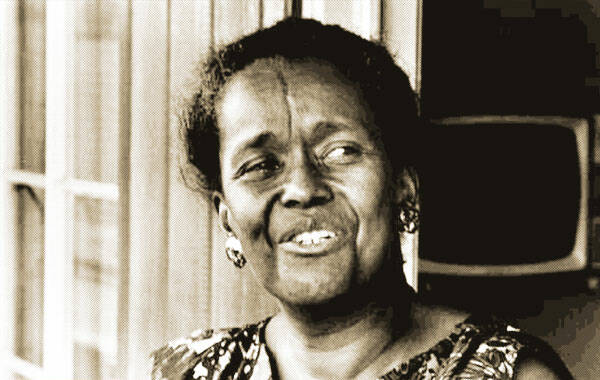 Many pro­gres­sives, espe­cial­ly young peo­ple, had their hopes dashed after the 2008 elec­tion when Pres­i­dent Barack Oba­ma did not deliv­er on his cam­paign promis­es for real fun­da­men­tal change. There was even greater despair after the GOP took Con­gress in 2010. But there are lessons here. First and fore­most, we can­not rely on a sin­gle charis­mat­ic fig­ure, no mat­ter how sweet-talk­ing or smooth-walk­ing he is (and it is always a ​'he' isn't it?). And we can­not rely on elec­tions alone as our sole mode of polit­i­cal orga­niz­ing. Slo­gans and bumper stick­ers tell us what we need to be doing. ​"Don't mourn, orga­nize." ​"We are the ones we have been wait­ing for." ​"No one will save us but our­selves." Yet we still don't seem to get it.
Ella Baker was fond of asking the question--who are your people? She meant where do you come from, but she also meant, who do you identify with?
In order to map our next moves, we would do well to look to the exam­ple of the late civ­il rights leader and rad­i­cal intel­lec­tu­al Ella Bak­er. She under­stood that in order to cre­ate a broad-based pro­gres­sive move­ment that would fight for pal­lia­tive reforms and push for insti­tu­tion­al change we have to build deep ties (not one time ​"hook up" coali­tions) between diverse com­mu­ni­ties of activists. It is eas­i­er to say ​"let's build a move­ment," how­ev­er, than it is to do it. The work is grit­ty not glam­orous, messy not neat, pro­tract­ed not imme­di­ate. As both Bak­er and Brazil­ian edu­ca­tor Pao­lo Freire insist­ed, we have to engage in active lis­ten­ing as the first step to move­ment building.
There are a num­ber of obsta­cles that stand in the way of move­ment build­ing at this par­tic­u­lar junc­ture. We must reap­praise how we have read, or mis­read, the his­to­ry of the last 50 years. First, we need to devel­op a more nuanced under­stand­ing of what is deri­sive­ly termed ​"iden­ti­ty pol­i­tics." Sec­ond, we need to com­pre­hend the mechan­ics of how social jus­tice move­ments are built. And third, we need to recon­sid­er who we look to for answers, and inspiration.
'

Inter­sec­tion­al­i­ty'

Emerg­ing from the tur­bu­lent 1960s, activists were frag­ment­ed, fac­tion­al­ized and frus­trat­ed. In the wake of intense orga­niz­ing (main­ly against war, racism, sex­ism and pover­ty), some folks (name­ly those not in the major­i­ty or in a dom­i­nant posi­tion with­in either the left or soci­ety) felt cyn­i­cal and skep­ti­cal about mul­ti-cul­tur­al and mul­ti-issue orga­niz­ing. In mul­tira­cial women's groups, les­bians and women of col­or often felt mar­gin­al. In labor strug­gles, undoc­u­ment­ed work­ers and ser­vice and tem­po­rary work­ers, as well as black work­ers in some indus­tries, felt out­side of the fold, their con­cerns not a pri­or­i­ty. Demands from peo­ple of col­or, GLBTQ peo­ple and women have been read as ​"divi­sive" of ​"big tent" move­ment efforts. Some black activists felt racism with­in the left and lib­er­al coali­tions dic­tat­ed a need for all-black orga­ni­za­tions. Les­bians saw them­selves whit­ed out of the lead­er­ship of main­stream fem­i­nist strug­gles as a way to make demands more palat­able to a gener­ic pub­lic. The exam­ples go on.

What so-called iden­ti­ty groups reject­ed was not com­ing togeth­er with a diverse array of oth­er pro­gres­sive folks, but the terms on which we would all come togeth­er. This is an impor­tant point because some intel­lec­tu­als have diag­nosed the left as suf­fer­ing from ​"inter­est group" pol­i­tics sug­gest­ing that our prob­lem is too much focus on race and gen­der, and not class. Accord­ing to Wal­ter Benn Michaels, writ­ing in New Left Review, ​"It is exploita­tion, not dis­crim­i­na­tion, that is the pri­ma­ry pro­duc­er of inequal­i­ty today. It is neolib­er­al­ism, not racism or sex­ism (or homo­pho­bia or ageism) that cre­ates the inequal­i­ties that mat­ter most in Amer­i­can soci­ety; racism and sex­ism are just sort­ing devices." We are sur­round­ed by the ubiq­ui­tous non­sense about liv­ing in a post-racial and post-fem­i­nist soci­ety. And we are bom­bard­ed by arti­cles on the dan­gers and irrel­e­vance of diver­si­ty by left intel­lec­tu­als in pub­li­ca­tions like In These Times. For exam­ple, John M. Davis writes in the March 2011 issue, ​"Pro­gres­sives have become par­tic­i­pants in a ​'sep­a­rate but equal' scheme. By pro­mot­ing diver­si­ty, we think we are pro­mot­ing both equal­i­ty and indi­vid­ual rights. They are not the same thing."

As a result of such skewed think­ing, we are ill-equipped to cre­ate the prin­ci­pled, inclu­sive move­ment that some of the most oppressed peo­ples in our soci­ety will feel at home in. The real­i­ty is class exploita­tion and racism are not at odds but inti­mate­ly relat­ed, and the pro­gres­sive move­ment can­not turn a blind eye to dif­fer­ent degrees of priv­i­lege and pow­er with­in our ranks. Still, pro­gres­sive pub­li­ca­tions seem to increas­ing­ly feel okay with all-white staffs. Left con­fer­ences still have to be chal­lenged to not have all-male pan­els. Non-Eng­lish speak­ers, Native Amer­i­cans and the dis­abled are often quite lit­er­al­ly left out in the cold alto­geth­er. Now, this need for ​"diver­si­ty with­in the left," if you will, is not an end unto itself. But it is a nec­es­sary start­ing point. And to the extent that we dis­miss it, we will con­tin­ue to have false starts in our move­ment orga­niz­ing efforts.

Despite what some of my anti-iden­ti­ty pol­i­tics col­leagues think, impor­tant work is being and has been done by folks who began their polit­i­cal sojourn in orga­ni­za­tions that focus on issues of race, class, gen­der, dis­abil­i­ty sta­tus and sexuality.

But with­in so-called ​"iden­ti­ty pol­i­tics," two schools of thought exist: a lib­er­al ​"put some­body who looks like me in charge" wing, and a rad­i­cal wing with a strong struc­tur­al and class analy­sis. This lat­ter group is led and inspired pri­mar­i­ly by women of col­or. Women such as Angela Davis (renowned rad­i­cal and a founder of Crit­i­cal Resis­tance), Audre Lorde (the Caribbean-Amer­i­can poet and les­bian activist), Bar­bara Smith (black fem­i­nist writer/​activist and co-founder of Com­ba­hee Riv­er Col­lec­tive and Kitchen Table Press), Chan­dra Mohan­ty (a post-colo­nial and transna­tion­al fem­i­nist), Kim­ber­le Cren­shaw (Crit­i­cal Race The­o­ry schol­ar and con­sti­tu­tion­al law pro­fes­sor), the late Glo­ria Anzal­d­ua (a chi­cano activist and queer the­o­rist), and Andrea Smith (the Chero­kee fem­i­nist and anti-vio­lence activist), for example.

Despite many car­i­ca­tures of us, women of col­or and Third World or post­colo­nial fem­i­nists have rarely, if ever, advo­cat­ed nar­row sin­gle issue pol­i­tics or ​"my group" ver­sus ​"your group" pol­i­tics. Our mantra of ​"race, class, gen­der and sex­u­al­i­ty" (to which we should add disability/​ableism) mil­i­tates against exclu­siv­i­ty. In fact, what we believe is pre­cise­ly the oppo­site of what we are accused of by the anti-iden­ti­ty pol­i­tics crowd. Most of us reject the prob­lem­at­ic term iden­ti­ty pol­i­tics altogether.

Indeed, rather than sep­a­rat­ing our­selves from the big tent left, women of col­or fem­i­nists have been in the fore­front of a kind of coali­tion and move­ment build­ing work. If we accept the idea of ​'inter­sec­tion­al­i­ty" (a fem­i­nist term that links var­i­ous over­lap­ping and relat­ed forms of oppres­sion into one analy­sis), the prax­is of inter­sec­tion­al­i­ty is move­ment building.
A move­ment needs many leaders
Our sec­ond his­tor­i­cal mis­con­cep­tion involves the lega­cy of the Civ­il Rights Move­ment, and what that sig­ni­fies for move­ment pol­i­tics today. One of the most pow­er­ful social move­ments of the twen­ti­eth cen­tu­ry, it did not, as main­stream char­ac­ter­i­za­tion would have it, rest on the courage of a few hero­ic men; did not rely heav­i­ly on politi­cians; and often oper­at­ed out­side of large estab­lished organizations.
One of the key forces to pro­pel the black free­dom strug­gle for­ward in the ear­ly 1960s was a group of mil­i­tant young peo­ple who bor­rowed from the wis­dom of their rad­i­cal elders. Out of an his­toric meet­ing, in April 1960 the Stu­dent Non-Vio­lent Coor­di­nat­ing Com­mit­tee (SNCC) was born and a new phase of activism began.
Despite what many think, old­er, pre­dom­i­nate­ly male-led, hier­ar­chi­cal orga­ni­za­tions like Con­gress on Racial Equal­i­ty (CORE), the Nation­al Asso­ci­a­tion for the Advance­ment of Col­ored Peo­ple (NAACP) and the South­ern Chris­t­ian Lead­er­ship Coun­cil (SCLC) were not the key play­ers after 1960.
For exam­ple, the nation­al NAACP, as a mat­ter of pol­i­cy, dis­cour­aged its mem­bers from engag­ing in civ­il dis­obe­di­ence and in fact was known to reign in local mem­bers who did not com­ply. CORE aban­doned the 1961 inter­state Free­dom Rides only to have them tak­en over by a coali­tion led by the new­ly formed and high­ly-decen­tral­ized SNCC. And SCLC, Mar­tin Luther King's orga­ni­za­tion, want­ed to absorb the young sit-in lead­ers. SNCC delib­er­ate­ly chose not to join the orga­ni­za­tion but to launch some­thing new and inde­pen­dent instead.
It was SNCC that would ride the crest of a new wave of protests and provoca­tive elec­toral cam­paigns in the South. SNCC's bold actions revived the Civ­il Rights Move­ment in the spring of 1960, which car­ried over to Free­dom Sum­mer in 1964 and the for­ma­tion of the Mis­sis­sip­pi Free­dom Demo­c­ra­t­ic Par­ty that same year.
SNCC was not a high­ly cen­tral­ized, top down orga­ni­za­tion like its coun­ter­parts. It was a grass­roots enter­prise that embraced Ella Baker's notion of group-cen­tered lead­er­ship. When asked by reporters, ​"Who is your leader?" SNCC mem­bers would reply, ​"We all are." Their more flu­id style of com­mu­ni­ty-based lead­er­ship was a strength, not a weak­ness. They did not have to go through bureau­crat­ic chains of com­mand, get approval from high­er ups, or cater to wealthy or well-con­nect­ed fun­ders in order to take action. They were able to adapt and respond cre­ative­ly to local situations.
More­over, they were able to take the lead from local orga­niz­ers who knew their com­mu­ni­ties. Leg­endary south­ern lead­ers from poor and work­ing class back­grounds like Amzie Moore, Joyce Lad­ner, June John­son, Hol­lis Watkins and Fan­nie Lou Hamer were able to make their voic­es heard because of the open and de-cen­tral­ized struc­ture of SNCC.
Who are your people?
Ella Bak­er was fond of ask­ing the ques­tion – who are your peo­ple? She meant where do you come from, but she also meant, who do you iden­ti­fy with? When you have to take sides, where do you stand and who will be there with you? She pushed edu­cat­ed col­lege stu­dents to see illit­er­ate share­crop­pers as ​"their peo­ple," their allies and their polit­i­cal men­tors. She pushed North­ern­ers to embrace South­ern­ers in prin­ci­pled sol­i­dar­i­ty. She orga­nized back and forth across var­i­ous col­or and cul­tur­al lines, and most impor­tant­ly, across gen­er­a­tional divides. In oth­er words, she was a polit­i­cal quil­ter. She did not advo­cate forg­ing coali­tions of con­ve­nience: short-lived and lim­it­ed. Instead, she want­ed to cre­ate a move­ment and nur­ture the kind of long-term rela­tion­ships that would sus­tain it. She tena­cious­ly stitched togeth­er frag­ments of a proges­sive com­mu­ni­ty into a patch­work of a movement.
Ella Bak­er taught us how we ought to do our move­ment work: take time to be inclu­sive, be active lis­ten­ers, walk the thorny and some­times cir­cuitous path of par­tic­i­pa­to­ry democ­ra­cy, mutu­al respect and gen­uine sol­i­dar­i­ty; and build cam­paigns from the bot­tom up not the top down. Today's pro­gres­sives should take these lessons to heart, if they want to suc­ceed in cre­at­ing the social change our world des­per­ate­ly needs.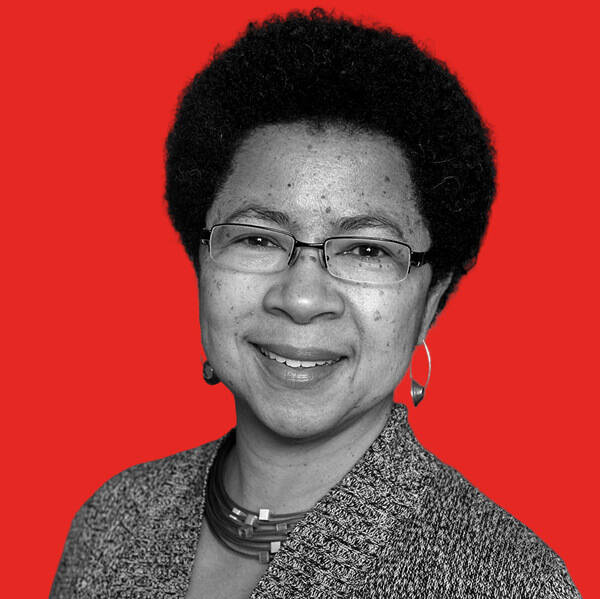 Bar­bara Rans­by
is a pro­fes­sor of his­to­ry at the Uni­ver­si­ty of Illi­nois-Chica­go and the author of
Ella Bak­er and the Black Free­dom Move­ment: A Rad­i­cal Demo­c­ra­t­ic Vision
. She is a long­time activist and a founder of the group Ella's Daughters.