New Study Says the Median Black Family Will Have Zero Wealth by 2082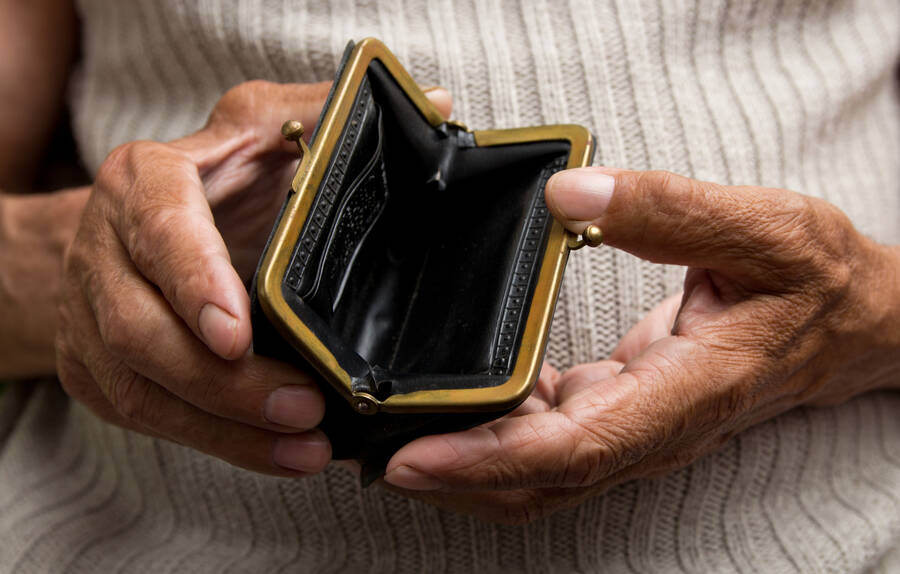 The sto­ry of the grow­ing inequal­i­ty in the Unit­ed States has many dimensions.
There is the over­ar­ch­ing sto­ry of the last four decades of polar­iz­ing income, wealth, and oppor­tu­ni­ty. But the many ways these inequal­i­ties man­i­fest depend on people's gen­der, race, age, immi­gra­tion sta­tus, and oth­er experience.
One piece of the sto­ry is to under­stand how 40 years of pub­lic poli­cies have wors­ened the racial wealth divide and enriched the top 1 percent.
Wealth is where the past shows up in the present, both in terms of his­tor­i­cal advan­tages and bar­ri­ers. Mea­sures of wealth — what you own minus what you owe — reflect the multi­gen­er­a­tional sto­ry of White suprema­cy in asset-building.
For exam­ple, the medi­an White fam­i­ly now has 41 times more wealth than the medi­an Black fam­i­ly and 22 times more wealth than the medi­an Lati­no fam­i­ly. These are among our find­ings in ​"Dreams Deferred," a new study on the racial wealth divide that I co-authored for the Insti­tute for Pol­i­cy Studies.
Over­all, inequal­i­ty has grown as wages for almost half of all U.S. work­ers have been flat­lined since the late 1970s. Mean­while, expens­es for hous­ing, health care, and oth­er basic needs have risen. This has touched peo­ple of all races, fuel­ing some of the dis­con­tent of both regres­sive and pro­gres­sive populism.
But while wealth at the mid­dle fal­ters, it's soar­ing at the top. The Forbes 400 group of bil­lion­aires now have as much wealth com­bined as the entire Black pop­u­la­tion and a quar­ter of the Lati­no pop­u­la­tion com­bined. And the three rich­est bil­lion­aires — Jeff Bezos, War­ren Buf­fett, and Bill Gates — have as much wealth as the entire bot­tom half of U.S. households.
Since the ear­ly 1980s, medi­an wealth among Black and Lati­no fam­i­lies has been stalled at less than $10,000. The medi­an Black fam­i­ly today owns $3,600 — just 2 per­cent of the $147,000 of wealth the medi­an White fam­i­ly owns. The medi­an Lati­no fam­i­ly has assets worth $6,600 — just 4 per­cent of the medi­an White family.
Since 1983, medi­an wealth for all U.S. house­holds declined by 3 per­cent, adjust­ing for infla­tion. Over this same peri­od, the medi­an Black fam­i­ly saw their wealth drop by more than half.
If the tra­jec­to­ry of the past three decades con­tin­ues, by 2050 the medi­an White fam­i­ly will have $174,000 of wealth, while Lati­no medi­an wealth will be just $8,600 — and Black medi­an wealth will head down­ward to $600. In fact, the medi­an Black fam­i­ly is on track to reach zero wealth by 2082.
While the mid­dle class stag­nates and the very rich­est leave every­one behind, there's also grow­ing pre­car­i­ous­ness at the bot­tom end of the spec­trum. A grow­ing num­ber of house­holds are ​"under­wa­ter" when it comes to wealth. The pro­por­tion of all U.S. house­holds of any race with zero or ​"neg­a­tive" wealth (mean­ing their debts exceed the val­ue of their assets) has grown from one in six in 1983 to one in five house­holds today.
Fam­i­lies of col­or are much like­li­er to be in this pre­car­i­ous finan­cial sit­u­a­tion: 37 per­cent of Black fam­i­lies and 33 per­cent of Lati­no fam­i­lies have zero or neg­a­tive wealth, com­pared with just 15.5 per­cent of White families.
These racial wealth divi­sions are dam­ag­ing to the econ­o­my as a whole. Low lev­els of Black and Lati­no wealth, com­bined with their grow­ing pro­por­tion of the pop­u­la­tion, are a sig­nif­i­cant con­trib­u­tor to the over­all decline in Amer­i­can medi­an house­hold wealth. By 2060, the com­bined Black and Lati­no per­cent­age of the pop­u­la­tion is expect­ed to rise from 30 per­cent to 42.5 percent.
Pub­lic poli­cies aimed at reduc­ing both over­all inequal­i­ty and the racial wealth divide in par­tic­u­lar will be crit­i­cal to cre­at­ing a more equi­table eco­nom­ic system.
Such poli­cies could include the expan­sion of first-time home­own­er­ship for those who were denied access to home mort­gage financ­ing, both in the decades after World War II and up to the present day. This could include low-inter­est loans and down pay­ment assistance.
Addi­tion­al ini­tia­tives could remove bar­ri­ers to high­er edu­ca­tion. Stu­dent debt now exceeds $1.5 tril­lion and dis­cour­ages younger peo­ple from being able to save, build wealth and pur­chase homes.
U.S. Sen. Cory Book­er has pro­posed the cre­ation of a ​"baby bond" pro­gram that would seed an asset account for every newborn.
Accord­ing to one study, had such a pro­gram been in place in 1979, the wealth gap between Lati­nos and Whites would have been entire­ly closed by now, and the wealth gap between Blacks and Whites would have shrunk 82 per­cent in young adult households.
Such pro­pos­als could be uni­ver­sal­ly applied to those with no or low wealth, or be part of a more tar­get­ed repa­ra­tions pro­gram linked to the lega­cy of slav­ery, Jim Crow and White suprema­cy. Sub­stan­tial funds could be raised by a pro­gres­sive tax on wealth, sim­i­lar to one pro­posed recent­ly by U.S. Sen. Eliz­a­beth Warren.
By tak­ing these mea­sures, we would close the racial wealth gap. But we also must address the over­all chal­lenges of inequal­i­ty with poli­cies to raise the min­i­mum wage and expand health care, while tax­ing the 1 per­cent to fund edu­ca­tion and infra­struc­ture that cre­ate an econ­o­my that works for every­one, not just the superrich.
This arti­cle first appeared on YES! Mag­a­zine.
Chuck Collins
wrote this arti­cle for YES! Mag­a­zine. Chuck is a direc­tor of the Pro­gram on Inequal­i­ty at the Insti­tute for Pol­i­cy Stud­ies. He is the author of Born on Third Base: A One Per­center Makes the Case for Tack­ling Inequal­i­ty, Bring­ing Wealth Home, and Com­mit­ting to the Com­mon Good.