Radical History from Bristol to Chicago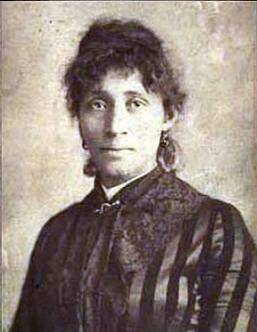 CHICA­GO, July 3 — The sounds of explod­ing fire­crack­ers, loud music and kids shout­ing at a block par­ty on the street out­side punc­tu­at­ed the nar­ra­tive spun by Roger and Samuel inside Casa Azt­lan, a long-time bas­tion of orga­niz­ing in Chicago's Pilsen neigh­bor­hood. The peo­ple out­side were cel­e­brat­ing Amer­i­can Inde­pen­dence Day, while the vis­it­ing Brits were telling sto­ries about Amer­i­can his­to­ry that hap­pened here in Chica­go and shaped U.S. soci­ety as we know it today, yet are large­ly unknown by most Americans.
Samuel and Roger (who don't use their last names pub­licly) are mem­bers of the Bris­tol Rad­i­cal His­to­ry Group, which aims to reveal hid­den his­to­ries and cri­tique, debunk or expand upon accept­ed ones, from the main­stream ver­sions we learn in school to the work of oth­er rad­i­cal his­to­ri­ans and trade union scribes. They also focus on mak­ing these his­to­ries rel­e­vant to events and strug­gles of today.

On Tues­day, before a small crowd in near­ly 100-degree heat, they spoke about Indus­tri­al Work­ers of the World co-founder Lucy Par­sons — specif­i­cal­ly, her often-over­looked role in the labor move­ment and her ground-break­ing rad­i­cal­ism and fem­i­nism. As Roger and Samuel described her, Par­sons was a fierce­ly class con­scious and inde­pen­dent spir­it, denied her due by Com­mu­nist, Anar­chist, Social­ist, fem­i­nist and main­stream estab­lish­ments that didn't quite know what to make of her.
Roger described vis­it­ing For­est Home/​ Wald­heim Ceme­tery in the Chica­go sub­urbs — which is ​"like Dis­ney­land" to labor his­to­ry buffs thanks to all the lumi­nary orga­niz­ers buried there — and being sad­dened to see that Lucy Par­sons had only a small flat head­stone, com­pared to the impres­sive mon­u­ments and mark­ers afford­ed oth­er res­i­dents like Emma Goldman.
Samuel jux­ta­posed Par­sons with Gold­man and described the ani­mos­i­ty between the two women. While Gold­man found her audi­ence large­ly among the mid­dle- or upper-class intel­li­gentsia in New York, he said, Par­sons was ​"in mil­i­tant work­ing class Chica­go." While Gold­man is wide­ly known for her views on free love, Samuel not­ed that Par­sons also advo­cat­ed free­dom of sex­u­al­i­ty, but saw it as tan­gen­tial to the strug­gle for work­ers' rights and eco­nom­ic equal­i­ty. He thinks this is one of the rea­sons that more than a cen­tu­ry lat­er, Par­sons is not as famous as Gold­man. At the time, the two women fre­quent­ly trad­ed barbs, and Samuel said their research shows that Par­sons' sub­stan­tive cri­tiques of Gold­man were met with ​"cat­ty, snot­ty" insults; Gold­man referred to Par­sons dis­mis­sive­ly as mere­ly the wid­ow of ​"our mar­tyr Albert Par­sons" — hanged after the infa­mous Hay­mar­ket Affair — and accused her of rid­ing her husband's coat­tails (or ​"cape").
In a 1976 book pub­lished by Chicago's Charles H. Kerr Pub­lish­ing Co., Car­olyn Ash­baugh described the rivalry:
Lucy Par­sons' fem­i­nism, which ana­lyzed wom­en's oppres­sion as a func­tion of cap­i­tal­ism, was found­ed on work­ing class val­ues. Emma Goldman's fem­i­nism took on an abstract char­ac­ter of free­dom for women in all things, in all times, and in all places; her fem­i­nism became sep­a­rate from its work­ing class ori­gins. Gold­man rep­re­sent­ed the fem­i­nism being advo­cat­ed in the anar­chist move­ment of the 1890s [and after]. The intel­lec­tu­al anar­chists ques­tioned Lucy Par­sons about her atti­tudes on the wom­en's question.
Lucy Par­sons con­tin­ued to tour the U.S. speak­ing and orga­niz­ing for decades after the exe­cu­tion of her hus­band and com­rades, even as her eye­sight and health were fail­ing. She died in a house fire on the city's north side in 1942, and police raid­ed the home ​"while it was still smok­ing," in Samuel's words, seiz­ing about 3,000 doc­u­ments that he said are still in FBI cus­tody, despite the efforts to obtain them. ​"Why do they con­tin­ue to hold the papers of some­one who died [sev­en decades ago]?" Roger asked. ​"What are they afraid of?"
Samuel told me that British and Amer­i­can unions today should look to the labor move­ment of Par­sons' era as a mod­el for more bold and mil­i­tant tac­tics and more com­mu­ni­ty involve­ment. He and Roger said the labor move­ment today is too dis­con­nect­ed from the com­mu­ni­ty, lack­ing the deep local sup­port that gave pow­er to the rail­road work­ers and also the coal min­ers who were on strike for a year in the Unit­ed King­dom in 1984. Samuel is a mem­ber of Britain's nation­al pub­lic health work­ers union, which, like U.S. pub­lic sec­tor and health care unions, is under attack today. He said union health work­ers are see­ing their jobs and pen­sions dis­ap­pear as Britain shifts to a health care sys­tem more like that in the U.S.
Along with rais­ing Parson's pro­file, Samuel and Roger said their pre­sen­ta­tion was also meant to remind peo­ple of the mil­i­tan­cy of U.S. labor move­ments of the past. They spoke about the great Rail­road Strike of 1877, which set the stage for the 1886 bat­tle for the 8‑hour-day and saw rail­road work­ers and their fam­i­lies and neigh­bors block­ing tracks across the indus­tri­al heart­land and east coast. Roger not­ed that the work­ers, most of whom were not union­ized, burned train sta­tions, destroyed loco­mo­tives and fought back with arms against bru­tal crack­downs by mili­tias, the Nation­al Guard and even fed­er­al troops in all-out vio­lent con­fronta­tions. He said:
The state response to the strike was absolute­ly vile…there was not much nego­ti­a­tion going on…they absolute­ly crushed the strike…But these work­ers were not vic­tims, they took on the state with arms…it was a mas­sive out­break of class war.
After the Lucy Par­sons pre­sen­ta­tion, his­to­ry group mem­ber Owen described the intrigu­ing and mys­te­ri­ous life and work of jour­nal­ist and itin­er­ant labor­er B. Tra­ven, who won Oscars for the film The Trea­sure of the Sier­ra Madre and much acclaim for books about work­ers, ban­dits and pow­er strug­gles between the haves and have-nots, includ­ing The Cot­ton Pick­ers and The Ghost Ship. He not­ed that even as a well-known writer, Tra­ven worked odd jobs, includ­ing dri­ving cat­tle and man­ning an oil rig, and he always insist­ed that the type­set­ter who print­ed his work was just as impor­tant to the out­come as Tra­ven was himself.

In a cul­ture obsessed with the lat­est exploits of the Kar­dashi­ans or the cast of Jer­sey Shore, the lives of Par­sons and Tra­ven, as described by the his­to­ry group mem­bers, are more fas­ci­nat­ing, inspir­ing and provoca­tive than any mod­ern-day celebri­ty — not to men­tion their polit­i­cal and his­tor­i­cal impor­tance. While they will nev­er be hot top­ics on TMZ or Twit­ter, through grass­roots efforts like the Bris­tol Rad­i­cal His­to­ry Group and Charles H. Kerr (which also pub­lished Par­sons' writ­ings and speech­es), hope­ful­ly more peo­ple will delve into these sto­ries that are still high­ly rel­e­vant and vibrant today.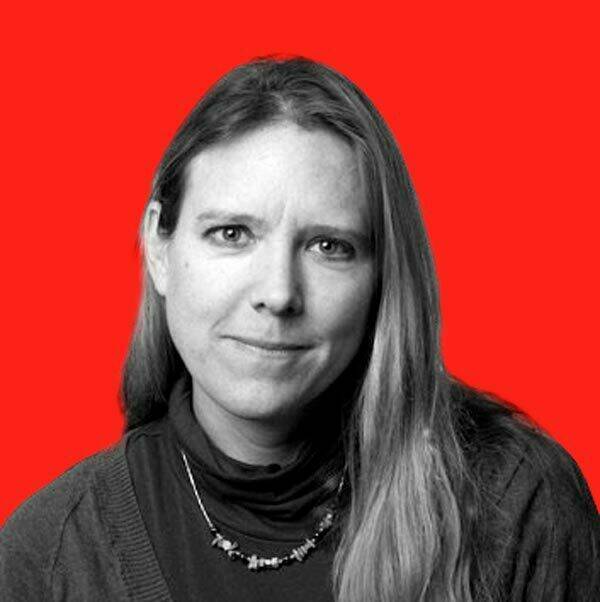 Kari Lyder­sen
is a Chica­go-based reporter, author and jour­nal­ism instruc­tor, lead­ing the Social Jus­tice
&
amp; Inves­tiga­tive spe­cial­iza­tion in the grad­u­ate pro­gram at North­west­ern Uni­ver­si­ty. She is the author of May­or
1
%: Rahm Emanuel and the Rise of Chicago's
99
%.