South Side Man Who Posed Stone-faced with Mayor on Instagram: Rahm Emanuel is a Horrible Tipper
The health food store employee and a coworker say Mayor Emanuel is a notoriously bad tipper, and once left a 37-cent tip on a seven-dollar shake.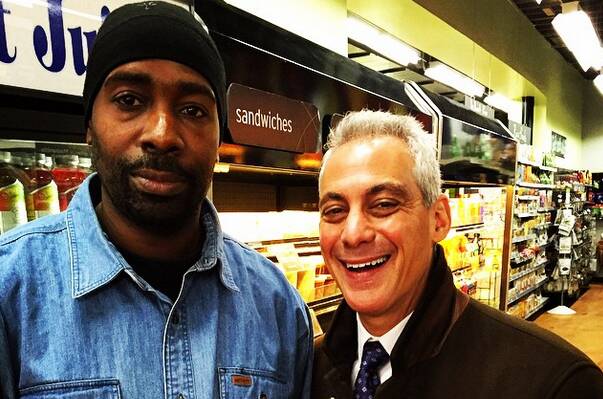 A pho­to of Rahm Emanuel grin­ning wide­ly while an African-Amer­i­can man stood next to him stone-faced, with the cap­tion ​"The May­or of Chica­go Rahm Emanuel came by my job, still can't stand this mutha­fuc­ka tho," drew sig­nif­i­cant atten­tion on social media Wednesday.
Emanuel is "real cheap," GQ says.
The man, who was reached by In These Times via phone and asked to be iden­ti­fied only as ​"GQ," works at a health food store on Chicago's South Side. He said that the may­or had come in to the store sev­er­al times in recent years, and when Emanuel stopped by two months ago, some­one in the store sug­gest­ed that GQ and the may­or pose for a pic­ture. While GQ agreed, he says he wasn't hap­py about it.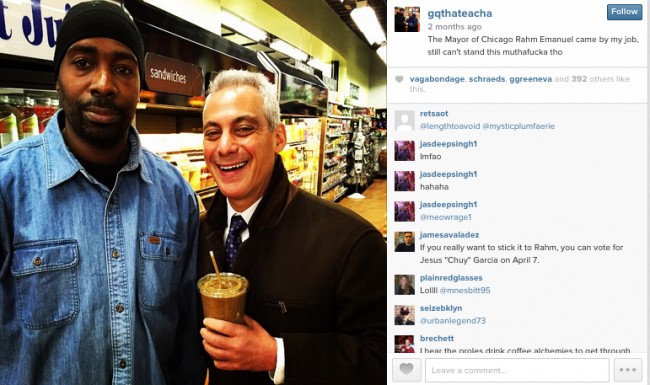 "He was smilin' and cheesin' and stuff," GQ says. ​"I'm like, dude, come on: you're only doing that because you're try­ing to get elect­ed. You're try­ing to make it look like you're a man of the peo­ple. But you're not."
GQ, who is in his 40s and lives in the city's Back of the Yards neigh­bor­hood, repeats the charge that has dogged Emanuel through­out his reelec­tion cam­paign: that he is most con­cerned with the city's white, wealthy residents.
"He only caters to peo­ple on the North Side, like the Gold Coast," he says, refer­ring to one of the city's wealth­i­est and whitest neigh­bor­hoods. ​"The only time I see him on the South Side is when it comes time for elec­tions." GQ says vio­lence in his neigh­bor­hood and in black neigh­bor­hoods through­out the city, along with the mayor's edu­ca­tion poli­cies, turned him against Emanuel.
"So many peo­ple have been killed. … 50 schools got closed — and most of them on the South Side and West Side" — over­whelm­ing­ly black areas of the city. ​"But you cater to the peo­ple in Gold Coast. Why don't you [cater to] the South Side?"
After the pic­ture was tweet­ed a num­ber of times through­out the day (includ­ing by this author), it was picked up by jour­nal­ists includ­ing Bloomberg Pol­i­tics​'s Dave Weigel and MSNBC host (and for­mer In These Times senior edi­tor) Chris Hayes, who called it ​"the fun­ni­est thing I've seen all day." This char­ac­ter­i­za­tion, from jour­nal­ist and In These Times con­trib­u­tor Michael Arria, was typical: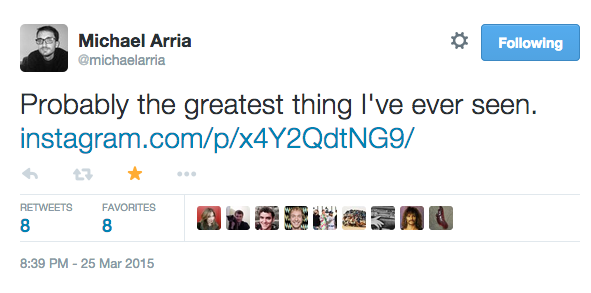 When told that his pho­to had been tweet­ed many times, often along with the hash­tag #RahmLove — ref­er­enc­ing a recent ad cam­paign (meant in earnest rather than to mock the may­or) start­ed by the hos­pi­tal­i­ty work­ers union UNITE HERE Local 1 — GQ laughs.
" ​'Rahm Love,' " he says. ​"That's a bunch of BS."
The pho­to is one of sev­er­al that have cir­cu­lat­ed on social media of peo­ple of col­or stand­ing near the may­or but look­ing unhap­py to engage him. One pho­to shows Emanuel extend­ing his hand to an African-Amer­i­can woman at a train stop, where Rahm has done much of his reelec­tion cam­paign­ing through­out the city; the woman appears to refuse to shake his hand. Anoth­er has been inter­pret­ed by some on social media as show­ing May­or Emanuel recoil­ing from a young African-Amer­i­can child, though it is impos­si­ble to know exact­ly what the may­or was react­ing to.
GQ says that while he is no fan of the may­or, he doesn't know a great deal about his chal­lenger, Jesus ​"Chuy" Gar­cia, and doesn't admire him greatly.
"The only politi­cian I've got mad respect for is Eliz­a­beth War­ren," he says. ​"I love her."
While GQ is opposed to the mayor's poli­cies, he says he's also opposed to Emanuel's eti­quette as a customer.
"He's real cheap," GQ says. The may­or is hold­ing what appears to be a shake in the Insta­gram pho­to. ​"My friend who made the drink — [Emanuel] only tipped him like a quar­ter or 50 cents" on a drink he says cost $7. Reached via phone Wednes­day night, GQ's cowork­er con­firmed this report, say­ing he has served the may­or mul­ti­ple times and remem­bers one inci­dent in which the may­or tipped him ​"37 cents" on the sev­en-dol­lar shake (though he said the may­or's secu­ri­ty guards have left him siz­able tips in the past).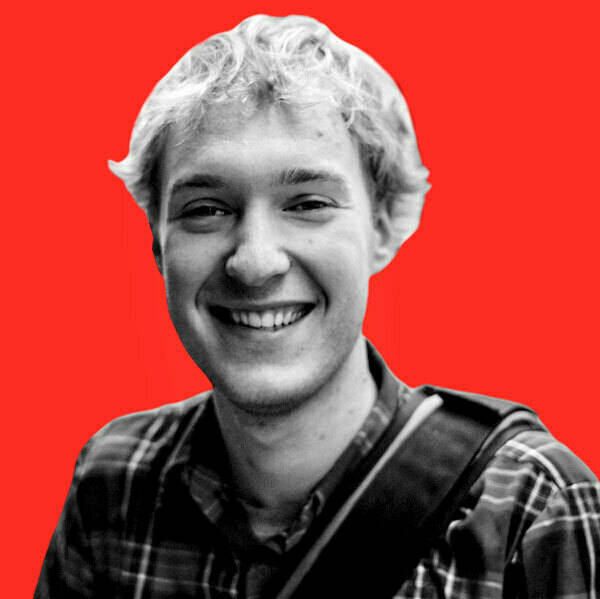 Mic­ah Uet­richt is the deputy edi­tor of Jacobin mag­a­zine and host of its pod­cast The Vast Major­i­ty. He is a con­tribut­ing edi­tor and for­mer asso­ciate edi­tor at In These Times. He is the author of Strike for Amer­i­ca: Chica­go Teach­ers Against Aus­ter­i­ty (Ver­so 2014), coau­thor of Big­ger Than Bernie: How We Go From the Sanders Cam­paign to Demo­c­ra­t­ic Social­ism (Ver­so 2020), and is cur­rent­ly at work on a book on New Left­ists who ​"indus­tri­al­ized." He pre­vi­ous­ly worked as a labor orga­niz­er. Fol­low him on Twit­ter at @micahuetricht.